Back in January, CSS released its midterm rankings of the best North American and European skaters and goalies. While familiar names such as Samuel Bennet, Aaron Ekblad, and Sam Reinhart topped the list of North American skaters, goalies such as Thatcher Demko, Edwin Minney, Chase Perry, and Alex Nedeljkovic definitely made a name for themselves out of the 34 draft-eligible North American netminders.
In similar fashion, European draft-eligible goaltenders have put in a significant amount of work in order to receive their fair share of attention before this year's draft proceedings. Although the total number of European goalies (15) available for this year's draft pales in comparison to the number of draft-eligible North American netminders, there are still several European goaltenders who will stand out heavily and be highly evaluated by scouting services over the next few months.
2014 NHL Draft – Overseas Mining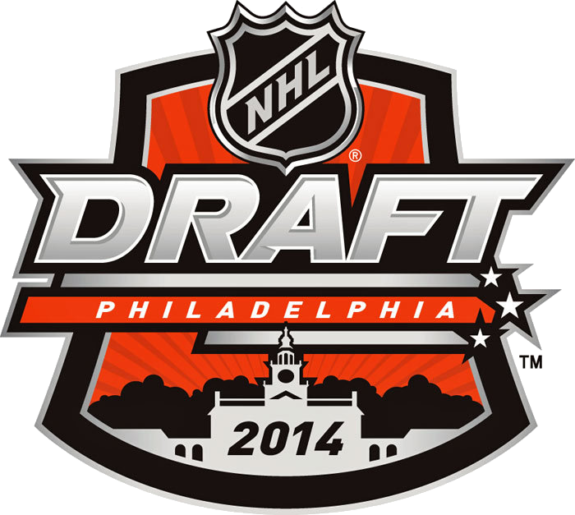 Ville Husso (HIFK – Liiga)
After playing with HIFK's U16, U18, and U20 teams over the last several years, Ville Husso has stepped up his game while appearing in 41 games for HIFK's senior team in the liiga. Standing 6'3″ tall and filling out his frame quite nicely at 205 lbs., Husso steadily progressed from the Jr. C to the Jr. A level while playing in Finland from 2008-2013. In 41 games played this year with HIFK, Husso has recorded a 1.99 GAA and .923 Save Percentage, and has also played six games (2.14 GAA, .937 Save Percentage) on loan with HCK of Mestis.
Not only did Husso's workload consistently increase with each passing year in the Jr. SM-liiga systems, his statistics have also improved with every promotion that he has received in the Finnish leagues thus far. With a pretty well-polished butterfly technique, good athleticism, reflexes, and a formidable glove hand at his disposal, Husso is very well capable of being one of the first goalies selected at this year's Entry Draft.
Kaapo Kähkönen (Blues U20 – Jr. A SM-liiga)
Kaapo Kähkönen might not be the tallest (6'1.5″) goalie out of the European crop of netminders, but he has certainly filled out his frame better than anyone else as he weighs in at a very impressive 209 lbs. Much like Husso, Kähkönen has had to make his way through the Jr. system in Finland over the last few years in order to be noticed by scouts – and the prospect goalie sure hasn't disappointed.
Playing in the Jr. A SM-liiga this year, Kähkönen has appeared in 38 games for the Blues' U20 team and has registered a .912 Save Percentage over the course of the '13-'14 hockey season. Not only does Kähkönen have good size for a young goalie, he has a fairly well-developed butterfly technique and can move well around his crease thanks to his durability and good lateral movements. While Kähkönen might not be playing in the Liiga just yet, he has shown that he has a balanced game consisting of good poise, technique, and confidence – things that will undoubtedly make him an attractive asset to NHL teams over the next few months.
Fast forward to the 1:35 mark for the clip on Kähkönen:

Jonas Johansson (Brynäs J20 – SuperElit)
At 6'3.75″ and 198 lbs., what's not to like about the tallest goalie available out of the fifteen European netminders that CSS listed in its midterm rankings? Johansson has the size that NHL teams would covet when looking for a goalie to place in their pipeline, and it wouldn't be a surprise to see Johansson's name called at this year's draft proceedings as Swedish goaltenders have had quite some success over the last few NHL Entry Drafts.
Although Johansson's size helps him cover a good portion of the net, the goalie is not overly reliant on his size when it comes to making a save. Of course, being nearly 6'4″ when you're 18 years old is a big help – especially when playing a position such as goal – but Johansson has a great compete level and athleticism that complements his natural size. So far this season, Johansson has seen time with the Brynäs J20 team (23 GP, 2.32 GAA, .911 Save Percentage) and the Brynäs SHL team (4 GP, 2.96 GAA, .914 Save Percentage), and his steady rate of progression over the last four hockey seasons indicates that he would more than likely be a solid pick at this year's draft.
Linus Söderström (Djurgården J20 – SuperElit)
A quarter of an inch behind Jonas Johansson in the height department, Linus Söderström is the second tallest European draft-eligible goalie on CSS's midterm list. Over the last three years, the 6'3.5″ netminder has gone through the ranks of the Swedish hockey system by playing in the U16SM, J18 Elit, J18 Allsvenskan, and the SuperElit. Despite the fact that Söderström hasn't seen any time in the SHL, hockey fans need not worry as the goalie has the tools and drive necessary to be successful as he moves on to different levels of hockey play.
Just had a good chat with an NHL scout in Europe: Right now he has Linus Soderstrom and Jonas Johansson as his top 2014 Euro goalies

— Ryan Kennedy (@THNRyanKennedy) January 27, 2014
In his first full season with Djurgården J20, Söderström has played to the tune of a 2.61 GAA and .915 Save Percentage in 23 games. While Söderström has had success in the SuperElit league this season, the goalie has also stepped up his level of international play during the Ivan Hlinka Memorial Tournament (3 GP, 2.29 GAA, .900 Save Percentage) and in International Jr. play (6 GP, 1.93 GAA, .917 Save Percentage) – all of which should bode very well for the goalie come late June.
Ilya Sorokin (Metallurg Novokuznetsk – KHL)
Last year, Ilya Sorokin saw the majority of his playing time in the MHL, but the Russian netminder has upped his level of play this year as he has appeared in 27 games for Metallurg Novokuznetsk of the KHL. Sorokin hasn't had jaw-dropping stats (2.90 GAA, .911 Save Percentage) this season, but he has certainly done enough to garner the attention of scouts for this year's draft.
Sorokin has a good height to him as he stands at 6'2″, but the goalie will need to fill out his frame sooner rather than later as he is the lightest (167 lbs.) of the fifteen European goalies that CSS ranked. Sorokin has shown himself to have an ability to adapt to higher levels of play after receiving a promotion to the KHL, but he will need to really impress NHL teams over the next couple of months with his play if he hopes to be drafted as a somewhat undersized netminder.
Vitek Vanecek (Bili Tygri Liberec U20 – Czech U20)
For a smaller goaltender, Vitek Vanecek has certainly put in a good amount of work in order to be noticed for this year's upcoming NHL Entry Draft. Standing just above six feet tall (6'0.75″ to be exact), Vanecek might not have the size that prospect goalies such as Johansson and Söderström have, but the Czech netminder has good reflexes and the talent necessary to be potentially be molded into a solid NHL goalie.
As a member of the Czech U20 team this year, Vanecek has appeared in 38 games and has registered a 2.64 GAA and .921 Save Percentage. Not only has Vanecek drastically improved his play this year after being promoted to the U20 team, he has also represented the Czech Republic in impressive fashion in various international tournaments such as the Ivan Hlinka Memorial Tournament (4 GP, 2.89 GAA, .921 Save Percentage) and International Jr. (4 GP, 2.31 GAA, .904 Save Percentage). Vanecek is still very much a work in progress, but the goalie still has a tremendous amount of upside to him if he keeps up his gradual progression over the next few years.
Maximilian Pajpach (HK SKP Poprad U20 – Slovakia U20)
Maximilian Pajpach definitely has the size and talent to make him an intriguing option for NHL teams, but whether or not that will result in the Slovakian goalie being drafted is another story. Over the last few years, Pajpach has progressed through the Slovakian hockey system, but he was playing on some sub-par teams that were facing relegation – something that might have helped the goalie as he saw a boatload of shots on any given night.
While Pajpach's peripheral statistics might paint a picture of a goalie that needs vast improvement in lots of areas, that is certainly not the case with the Slovakian netminder. Pajpach has made adjustments over the last two years and despite having a not-so-appealing GAA the last two years, the goalie has had a Save Percentage of nearly .910 when playing for the U18 and U20 HK SKP Poprad teams. Perhaps Pajpach's best showing came on the international stage this year – an arena in which the goalie hasn't experienced much success – when the Slovak goalie played in seven international junior games for Slovakia and recorded a 2.74 GAA. At 6'1.25″ and 207 lbs., Pajpach is one of the European goalies on CSS's midterm rankings that has filled out his frame quite nicely, and any team scouting the goaltender will likely be looking at his upside rather than letting statistics tell the whole story.
Elvis Merzlikins (Lugano – NLA/Lugano U20 – Elite Jr. A)
Kristers Gudlevskis put on quite a show at this year's Olympic Men's Ice Hockey games in Sochi, but while Gudlevskis continues to develop for the Lightning, fellow countryman Elvis Merzlikins will try to work his way into getting selected at this year's draft. Standing 6'3″ tall and weighing 187 lbs., Merzlikins has great size for a prospect goalie and has shown a tremendous amount of improvement this season while splitting time between the NLA and Elite Jr. A. If you don't believe me, just look at the praise that the Latvian goalie has been receiving from other notable individuals:
If u thought Gudlevskis was good, you haven't seen Elvis Merzlikins, 19, playing for Swiss HC Lugano. Pencil him in for Pyeongchang2018.

— Szymon Szemberg (@Sz1909_Szemberg) February 19, 2014
Congrats to @merzly30 for winning the Rookie of the year award! The guy is going to be a monster in the net for many years! #proudcoach

— Lassi Laakso (@LassiLaaksoPFT) March 6, 2014
Seeing as how Merzlikins has played this season, it would be difficult to think that teams wouldn't covet the Latvian goalie's size and talent. Although Merzlikins was only ranked no. 11 in CSS's midterm list, there is plenty of reason to believe that the goaltender could raise his stock in the final draft rankings after having a spectacular hockey season filled with developmental advancement in Switzerland.
Melvin Nyffeler (GC Küsnacht Lions – NLB/ZSC Lions – NLA)
Melvin Nyffeler has compiled quite a resume over his last eight hockey season and could be an interesting option at this year's draft. Nyffeler (tied with George Sorensen) is the shortest (5'10") European draft-eligible goalie available this year, but that shouldn't take away from the body of work that the goalie has amassed since his 2007 hockey season.
While it is safe to say that few may be expecting Nyffeler to be the next great Swiss goalie in the NHL, it is hard to ignore the progression that the goalie has made over the last two years. Nyffeler has moved around quite a bit as he has seen time in the Elite Jr. A, NLB, and NLA leagues, as well as playing in a plethora of international contests for the Swiss U20 team. Even though it looks like Nyffeler will start next season with Genève-Servette (three-year contract) of the NLA, the goalie has already played in 11 NLA games (1.25 GAA, .960 Save Percentage) for the ZSC Lions this season – something that will help draw attention to the goalie as he has already played a fair amount of games in Switzerland's toughest ice hockey league.
In his third year with The Hockey Writers, Toli covers all things related to the New York Islanders. Focusing on the Islanders, the NHL Draft & draft-eligible prospect goalies, and hockey history, Toli can be contacted on Facebook by searching/messaging Toli Metter and on twitter by searching @ToliMetterTHW.