Finally, after four years of patiently waiting for another opportunity to watch the NHL's finest players compete against one another in representation of their home nations, Team Canada, USA, Sweden, and Russia's rosters have been finalized, barring injury. Moving forward – one month away from puck drop in Sochi – we can truly begin to marvel over and analyze the top teams' strengths and weaknesses, and draw conclusions about their gold medal chances. 
Choosing the twenty-five-man units that will partake in the 2014 Winter Olympic Hockey tourney was no easy task for the managerial teams involved in the process. With so many world class players to choose from, there were some surprising roster omissions for each of the Big Four nations.
The Canadians disregarded elite forwards Claude Giroux, Martin St. Louis, Eric Staal, Taylor Hall, and another dozen or so top tier NHLers from their final twenty-five.
The Americans shocked us with the non-invites of sniper Bobby Ryan, offensive defenceman Keith Yandle, and Team USA staple Jack Johnson.
Sweden's blue-line didn't quite shape up how most expected. Promising young studs on the rise, Victor Hedman of the Tampa Bay Lightning and Jonas Brodin of the Minnesota Wild, failed to make the cut for Tre Kronor.
And, the Russian initiative to win a gold medal on home soil will materialize without NHL 40-goal scorer Alex Semin and 2012 1st overall pick of the Edmonton Oilers, Nail Yakupov.
As you can see, several top-end NHL talents will not be making the voyage to the Winter Olympics in Russia next month, however, several of the game's most impressive will be present, and with golden aspirations. Here are the rosters of the four general consensus top teams going to Sochi, as well as, some team breakdowns.
Team Canada: Defending Olympic Hockey Gold Medalists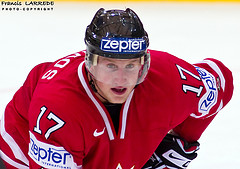 On paper, the 2014 edition of the Canadian national team is as formidable as any roster in the tournament. The remarkable triad of Sidney Crosby, John Tavares, and Steven Stamkos – who hopefully unite to form one line – is arguably the best trio of superstars Canada has assembled together at one time since Wayne Gretzky, Mario Lemieux, and Steve Yzerman were all in their prime, circa the late '80s.
In terms of NHL success, this Canadian team has superior credentials. Six members of the squad are NHL captains – the most of any Olympic team. The club boasts two Norris trophy winners in Keith and Subban. Two Hart winners: Crosby and Perry. Jonathan Toews has a Conn Smythe to his name, and along with Patrice Bergeron, a Selke as the NHL's best defensive forward.
Canada's roster is laden with Stanley Cup winners. Ten of the roster's twenty-five members have combined to win a total of fourteen championships – the most of any team headed to Sochi.
Biggest Strength: The innate ability to score goals is the greatest asset Team Canada will fly across the water to Sochi next month. The cast of Canadians that will fight for Olympic gold is embarrassingly rich in high-end goal scoring prowess. Pure shooters like Stamkos, Jeff Carter, Jamie Benn, and Corey Perry need only one opportunity to end a game. Extraordinary stick wielding magicians like Crosby, Tavares, and Ryan Getzlaf can turn nothing special into something magical in the blink of an eye.
Canada has had trouble scoring on international ice in the past, and may again, but it's very hard to imagine this forward group failing offensively if they can infiltrate the stubborn European defensive strategies that successfully stymied them in 2006.
Biggest Weakness: Inexperience and lack of success against NHL calibre competition on international sized ice. While it's logical to surmise that talent will trump all in a best-on-best hockey tournament, and equally rational to deduce that Team Canada is the most talented squad going to Sochi, it would be amnesic to ignore the disappointing big ice showings the Red & White have exhibited in the recent past.
At the 1998 Winter Olympics in Nagano, Japan – Canada was bested in the semifinals by a defensively inclined Czech Republic team (half NHLers) backstopped by the best goaltender of his time, if not all-time, Dominik Hasek. The offensively challenged Canadians met their end in a decisive shootout – foreign territory then – after playing to a deadlocked 1-1 stalemate. Hasek shut the door; Canada lost the game. Crisis ensued. I think there was even a summit.
After winning the gold medal at Salt Lake 2002, the Canadians crossed the pond again, this time to Torino, Italy; another attempt at competing with Europe's best on the bigger international ice surface. The end result, shutout thrice in six games, including a quarterfinals blanking by Russia that sent the Canadians packing early.
Big ice, big problems.
At the IIHF World Championships – which isn't exactly a best-on-best – but features several NHL players; Canada has not won gold since 2007, and has failed to medal since earning a silver in 2009.
The 2014 edition of Team Canada that will travel to Sochi next month is absolutely stacked with the NHL's most magnificent. They are a very realistic projected finalist and favourite to win gold. But, that big ice has baffled Canada in the past, and it may again next month in Sochi.
Team Canada's Roster:
Goaltenders: Carey Price, Roberto Luongo, Mike Smith.
Defence: Jay Bouwmeester, Drew Doughty, Dan Hamhuis, Duncan Keith, Alex Pietrangelo, P. K. Subban, Marc-Edouard Vlasic, Shea Weber.
Forwards: Jamie Benn, Patrice Bergeron, Jeff Carter, Sidney Crosby, Matt Duchene, Ryan Getzlaf, Chris Kunitz, Patrick Marleau, Rick Nash, Corey Perry, Patrick Sharp, Steven Stamkos, John Tavares, Jonathan Toews.
Team USA: Another Kick At The Can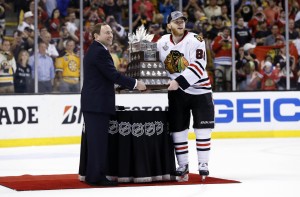 After a flawless journey to the finals – one that included a 5-3 trumping of Canada in the preliminary round – the United States landed in the gold medal game like a team of destiny at the 2010 Winter Olympics in Vancouver.
In the 2010 Olympic final, the Americans trailed 2-0 to a superstar charged Canadian team, only to crawl their way back on goals by America's two most talented offensive weapons, Patrick Kane and Zach Parise. Goaltender Ryan Miller – who would moments later be officially anointed tournament MVP – was stopping everything thrown his way in that memorable matinee at Canada Hockey Place. Then, in a flash, that desirable gold medal – chance at exacting revenge on the nation that stole gold on American soil in 2002 – came to a sudden end courtesy of a legendary golden goal by Sidney Crosby.
Team USA returns to Olympic hockey four years later with something to prove.
Much like Canada, the U.S. traditionally fair poorly on international ice when the NHL allows its most elite to partake in the Winter Games. However, unlike Canada, USA Hockey has won zero gold medals with an NHL roster.
In 2006, America went (1-3) in the round robin, then lost 4-3 to the eventual silver medalists from Finland in the quarterfinals.
Back in 1998 – the first time NHL players competed at the Olympics – the Americans failed to medal and were accused of destroying lodging rooms in the Olympic Village.
There are some forgettable moments.
However, USA Hockey has never been more impressive than it is now. The program has recently produced World Juniors' championship teams (2010 & '13), Olympic silver medalists (2002 & '10), and a bronze at the 2013 World Championships less than a year ago. The ultimate, however, would be winning that gold medallion next month in Sochi. Redemption.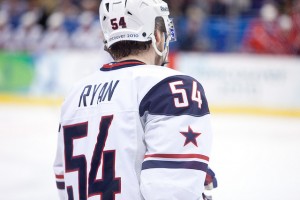 Controversy already clouds America's roster. Mere minutes after Team USA named its final Olympic squad following the Winter Classic in Ann Arbor, Michigan, ESPN's Scott Burnside released a tell-all article featuring a multitude of fascinating behind-the-scenes quotes taken from the mouths of management members and head coach Dan Bylsma. Amidst Burnside's lengthy transcript were some harsh player assessments; the sort of commentary you'd expect from a group tasked with leaving no stone unturned while selecting the roster of an NHL calibre Olympic team that must win gold.
General manager David Poile and his assistants Dean Lombardi, Brian Burke, and Ray Shero had to be overly critical in their player evaluations. It's their job to be thorough; to overanalyze every single aspect of America's finest skaters, and be 100% sure that their accumulative years of hockey expertise served them in selecting the greatest American hockey team to ever compete at the Olympics. But perhaps the players should not have been made privy to the harsh criticisms that made Burnside's article so candid and intense.
Team USA omission Bobby Ryan was displeased upon learning what American management had to say about him. The fallout resulted in a public apology by Poile. I guess within minutes of learning the devastating news – non-inclusion on a team he's dreamed about playing for – the last thing Bobby Ryan wanted to know was that USA Hockey thinks he "skates lazy" and can't spell the word "intense". Makes sense.
Biggest Strength: The two G's: goaltending and grit are Team USA's biggest strengths; both qualities equally define the American team that's traveling to Russia next month.
Between the pipes, take your pick.
Jonathan Quick of the Los Angeles Kings is a recent Stanley Cup champion and Conn Smythe winner with a knack for entirely shutting the door in pivotal elimination games over the last few years. His name is Quick, and so are his reflexes, as is his lateral movement, and his ability to kick out his legs. His name is a description of his elite qualities, not unlike a character from George R. R. Martin's epic fantasy series A Song Of Ice And Fire. But Quick is not a fictional character from an epic novel, he is, in reality, a serious threat to every team that hopes to defeat the United States in a one game elimination next month.
Or maybe Ryan Miller reclaims the reigns for Team USA. Some are calling him a mid-season Vezina candidate – a trophy he won in 2010 – which is especially amazing because he plays goal for the worst team in the NHL. Miller is regularly peppered with rubber as a member of the lowly Buffalo Sabres. But he keeps on keeping those games respectable, despite the fact the majority of the roster in front of him is a combination of players younger than 21-years-old and overrated, underachieving veterans whose collective inability to win hockey games forced management's hand at a rebuild midway through last season.
Grit – along with exceptional goaltending from Miller – was the catalyst behind the U.S. silver medal performance at Vancouver 2010. USA Hockey is producing some tough hockey players; they play a hard-nosed brand of hockey and they can score goals too.
Ryan Kesler – former Selke winner and 40-goal scorer in the NHL – is known for exhibiting a beastly mode of hockey when he's zoned in. He leads a foursome of fearsome forwards that will go down fighting in Sochi. Kesler, Backes, Callahan, and Brown provide America's Olympic team with something no other nation is bringing to Sochi: four players who can score, and love to hit; can be vicious and relentless on the ice. That American grit will take its toll on teams, just like it did in 2010.
Biggest Weakness: A lack of high-end talent may be the main roadblock for the Americans at the Winter Olympics in Sochi, Russia. Don't get me wrong, Team USA is stacked with terrific players, however, they are without an abundance of the prodigious types you'll find on Team Canada, Sweden, and Russia – names like Stamkos, Crosby, Tavares, Sedin, Zetterberg, Backstrom, Malkin, Kovalchuk, Ovechkin, etc… players who finish top ten in NHL scoring.
They lack an abundance of elite superstars, but they are not without.
America can certainly take solace in the fact that right-winger Patrick Kane is among the most lethal dynamic offensive weapons in hockey, however, after him, there is a drop off.
Toronto's Phil Kessel is a fabulous goal scorer, but a one-dimensional one prone to slumps. Phil The Thrill managed 1-goal as a youngster at the 2010 Games. If he slumbers this time around, Team USA will be hard-pressed to discover explosive timely offence in tight checking games.
Parise is high-end also, but he's banged up, and even at his best, he's only one reliable assistant on Kessel and Kane's offensive task force. Goals may be few and far between for the U.S. in Sochi.
All who will wear the Red, White & Blue next month in Russia are adept at playing the game of hockey at its highest level. Power-forwards David Backes, Ryan Callahan, and Dustin Brown are menacing players who take no prisoners. The latter, Brown, was a finalist for the Conn Smythe trophy after propelling his Los Angeles Kings to the franchise's first Stanley Cup title in 2012.
The Americans ice a great lineup. It's a hard-working lineup. And hard-work pays off, they say. Yet, in a tight game – scoreless 3rd period of an elimination game, let's say: does America have enough fire power options to create a game deciding offensive play? Will they score that big goal when Patrick Kane is being double shadowed, and Phil Kessel is up against one of the world's best shutdown defence pairings, resorting to his usual gain the line then back off trickery that barely works? Are the second, third, and fourth scoring options on Team USA precise enough to cash in on that one opportunity against Finland's Tuukka Rask, or Sweden's Henrik Lundqvist, or Canada's Carey Price? Or will the U.S. concede a devastating tally to Russia's Ilya Kovalchuk, Canada's Steven Stamkos, or Sweden's Daniel Sedin?
I don't doubt that Team USA will be excruciatingly painful to play against and score goals against, but they may be easy to keep off the scoresheet when the checking gets tight and quality chances are few and far between. Or at least, that is the argument the Bobby Ryan and Keith Yandle for Team USA supporters are making.
Team USA's Roster:
Goaltenders: Ryan Miller, Jonathan Quick, Jimmy Howard.
Defence: Cam Fowler, John Carlson, Ryan McDonagh, Justin Faulk, Brooks Orpik, Paul Martin, Ryan Suter, Kevin Shattenkirk.
Forwards: Dustin Brown, David Backes, Ryan Callahan, Max Pacioretty, Ryan Kesler, Patrick Kane, Zach Parise, Joe Pavelski, Phil Kessel, James van Riemsdyk, Paul Stastny, T. J. Oshie, Derek Stepan, Blake Wheeler.
Team Sweden: Defending Olympic Champions On The Big Ice
The 2014 Swedish Olympic roster is made up of preposterous skill and superlative big ice experience, AND, being in Russia – so close to home – Sweden's games will be packed with loyal supporters, providing that extra bit of motivation that can only help the Yellow & Blue along their golden journey.
The Swedes relish the game of hockey on a big ice surface.
The last time NHL players represented their countries at the Olympics on international sized ice, the Swedish national team captured victory, defeating the pesky Finns 3-2. Not Canada vs USA – Sweden and Finland proved to be the world's supreme hockey nations on the big pond last time around. The 2006 gold medal was a memorable triumph for a golden era of Swedes, including 2-time Cup champion and Hart trophy winner Peter Forsberg, 4-time Cup champion and 7-time Norris trophy winner Nicklas Lidstrom, and top 30 all-time NHL scorer and member of the Hockey Hall of Fame, Mats Sundin.
The old guard is retired, but this new class of Swedish elite is high-quality in its own right. Defenceman Erik Karlsson is arguably the NHL's most offensively impactful rearguard, posting a remarkable 202 points in only 277 career games. Karlsson was awarded the Norris trophy in 2012, which happened to be Nicklas Lidstrom's final season in the NHL. Out with the old and in with the new.
The Sedins, Daniel and Henrik, each declare an NHL scoring title on their respective resumes, making Sweden one of only two teams in Sochi with multiple Art Ross winners, Russia being the other.
Washington Capitals superstar Nicklas Backstrom is 7th in scoring, leading all Swedes to this point in the NHL season. The hypnotic playmaker is one of the most underrated players in the league, and will likely shine in Sochi, with room to maneuver and make plays with Sweden's world class wingers.
Henrik Zetterberg is the captain of the prestigious Detroit Red Wings, and Conn Smythe winner when he and his club won the Stanley Cup in 2008. He, along with Henrik Sedin and Nick Backstrom make up Sweden's top three centres; a collection that can compete down-the-middle with any nation vying for gold in Sochi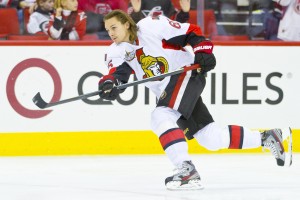 Biggest Strength: Puck possession will define the Swedish brand of hockey that entertains us next month when the NHL's finest compete for gold in Russia. On the big pond – where the Swedes have flourished in recent years – Tre Kronor will utilize collective instinctual skill to see the ice; exploit its size so effectively that the competition may become lost trying to keep up.
While Team Sweden plays keep-away with the puck, it could be a struggle for less acclimatized North American teams to stay afloat; to understand the speed of the big ice, and the proper utilization of its drastically bigger surface.
Nick Lidstrom is no longer around to ensure the Swedish drive is controlled by a legend of puck movement and possession, however, strictly from an offensive standpoint, Karlsson should suffice as a replacement who can dictate game flow and pull strings like a puppeteer, not unlike a world class midfielder would do in a soccer game.
The almost certain inevitability that Sweden will be a puck possessing force creates a sureness that they will generate ample scoring chances against any team they face in Russia. Factor in the firepower the Swedes claim, and well, that leads one to believe they will cash in on some of those high quality scoring chances they'll be generating. Goaltenders need be perpetrating larceny to stop this Swedish team from winning gold.
Biggest Weakness: Uncertainty concerning several players on the Swedish national side will act as a weakness in Sochi. With only one non-NHL player named to its final roster, Sweden's team is one of the easier European squads to assess on paper. Some of the game's absolute best unite to form the northern European roster, however, many question marks exist concerning Sweden's most elite, and its depth: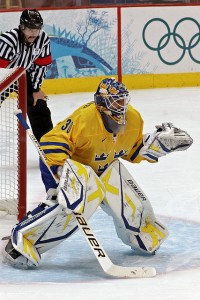 Is Henrik Lundqvist capable of playing to the high level he has displayed in so many seasons and Olympics gone by? The truth is, the New York Rangers puck stopper is not having a great year. His current .906 save percentage is well below his standard.
Can Daniel Alfredsson still turn up his level of play when the pace becomes torrid in a semifinal game against Russia or USA? The Swedish gold medalist from 2006 has lost a step in recent years.
Will youthful enthusiasts Hagelin, Gabriel Landeskog, and Silfverberg be cunning or physically strong enough to outdo third and fourth lines on Canada or America – players like Bergeron, Callahan, and Brown who can be downright vicious when the stakes are high – can Sweden's youth overcome the nastiness that awaits them in the big moments at Sochi?
Perhaps, even if they cannot, they will be insulated well enough by the country's core of Stanley Cup winners, hardened playoff vets, major award winners, and returning members of the 2006 gold medal team.
If the Swedes are too bow out in any scenario other than losing a close medal round game that could've gone either way, I suspect it will be the result of a few loose ends; the few question marks that aren't glaring, but are visible.
As you can see, there isn't much not to like about Team Sweden 2014. But one weakness, or even one moment of weakness, can be the difference between winning gold or conceding a tournament ending goal against a defensively locked-in quarterfinals opponent.
Team Sweden's Roster:
Goaltenders: Jonas Enroth, Jonas Gustavsson, Henrik Lundqvist.
Defence: Alexander Edler, Oliver Ekman-Larsson, Jonathan Ericsson, Niklas Hjalmarsson, Erik Karlsson, Niklas Kronwall, Johnny Oduya, Henrik Tallinder.
Forwards: Daniel Alfredsson, Nicklas Backstrom, Patrik Berglund, Jimmie Ericsson, Loui Eriksson, Johan Franzen, Carl Hagelin, Marcus Kruger, Gabriel Landeskog, Daniel Sedin, Henrik Sedin, Jakob Silfverberg, Alex Steen, Henrik Zetterberg.
Team Russia: The Hungry Hosts
When the NHL threatened to end its quadrennial trip to the Winter Olympics, Washington Capitals' captain and proud Russian, Alex Ovechkin, said he'd go anyway.
Almost a year ago to this very day, Caps owner Ted Leonsis washed his hands of Ovie's controversial statement by declaring his franchise player would be given the green light to represent his native Russia at the Games regardless of the NHL's decision on whether to send players back to the Olympics:
"If they don't and Alex still wants to go to the Olympics, I'm going to be honest, I'm going to let him go. I just think it's kind of a once-in-a-lifetime thing for him to have something played in Russia. He's going to be a torchbearer and it's very important to him and his family."
The Russians have been dreaming of this opportunity.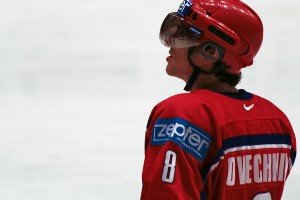 In Vancouver – the hometown crowd shaking the walls with passionate wails and cries of "Go Canada Go" echoed loudly in the ears of Ovechkin and his teammates, the quarterfinal opponents of the intimidating host nation. There was Crosby, and Getzlaf and Perry, and Staal – young Cup winners who entered the league with the Great 8, and Evgeni Malkin. The opportunity was perfect for the Russians: shut this crowd up! Stun these Cup winners! Send this nation into crisis mode with a second straight early exit courtesy of RUSSIA!
It would've been devastating for Team Canada to lose that game, and equally defining had the Russians won it. They didn't win it though. Instead, they were chased out of the building in the 1st period. The rest of the game was nothing more than going through the motions for a Russian side that would be leaving its second straight Olympic tournament without a medal.
Do you think they're motivated to win in Sochi?
I'd wager this Russian core is desperately motivated to exact revenge regardless of the territory in which next month's hockey games will be played. But, the fact that the tournament is in Russia… this is their time to do what Canada did in 2010; to win a men's hockey Olympic gold medal in front of fellow countrymen. Anything less than gold will be considered a gigantic failure for all the Big Four teams, but none more so than the Russians. What is (gigantic) x 10?
Biggest Strength: Mother Russia! Aside from the fact the Russian national team oozes talent, size, and ample big ice experience, it will be playing in front of hometown crowds at the 2014 Winter Games, and that will serve Russia very well.
Russia is the third of the Big Four hockey nations to host an Olympic hockey tournament since NHL players began participating in 1998. In both previous instances, the host nation advanced all the way to the gold medal game. The U.S. lost 5-2 to Team Canada at Salt Lake 2002 and the Canadians won gold at Vancouver 2010.
Coincidence? Unlikely.
Playing in front of the home audience often bodes well for the host nation of any major sporting tournament. In soccer, the hosting nation of the FIFA World Cup has won six tournaments out of nineteen; made the finals in eight. Not bad considering on several occasions the host had no chance to win – countries like USA, South Korea, Japan, and South Africa. The point is, when the top countries in a hotly contested sport play host, they almost always produce favourable results. 

Even the 2013 IIHF World Championship Sweden team had the luxury of playing pivotal games on Swedish soil (well, ice actually).
There are plenty of nice things to be said about the strength of the Russian roster and high-end scoring ability of its best players, BUT, nothing is more relevant to Russia's gold medal aspiration than its status as host. I can hear the deafening whistles already.
Biggest Weakness: Team depth. Earlier in this article I criticized Team USA's lack of high-end offensive talent in comparison to the other Big Four nations. For the Russians – in comparison to Canada, USA, and Sweden – there is a lack of overall team depth that could be concerning.
Some of the Kontinental Hockey League role players who will fulfill depth duties on the 2014 Russian side have little-to-no experience competing against the majority of the other Big Four rosters. In a game of inches, what might transpire if Russia's Tereschenko, Tikhonov, Popov, Soin, Medvedev, or Nikulin find themselves on the ice at the same time as Sidney Crosby, whilst on one of his unstoppable puck rushes or down-low dominations? Not that any unit in the world is guaranteed to stymie Sid The Kid, or P Kane, or the Sedins, but NHLers, at least to some degree, are familiar with and understand the habits and tendencies of the world's most lethal scorers they'll be attempting to stop in Sochi.
The KHL experiment, as it concerns the Russian Olympic roster, has not worked out well. Less and less Russian players cross the water to play in the NHL, rather, most of the country's fringe players stay in Russia to play in the KHL. It's a great thing for Russian Hockey and the KHL, which is evolving. However, at what stage in the evolutionary process are they? In comparison to the National Hockey League, they have a ways to go… miles, to be sure.
It's just a thought, but perhaps playing in the best league on the planet better translates to the development of professional players. In 1998, Russia won silver in Japan with an NHL loaded lineup. Fedorov, Bure, Mogilny, Zubov – some true greats.
In 2002, at the Salt Lake Games, Russia won bronze with a lineup that featured one single non-NHLer: third-string goaltender Yegor Podomatsky.
By 2006, Russia's pro hockey players began staying home; the nation's depth players stunting their development in lesser leagues. And since then Team Russia has not medalled at the Winter Olympics. It could be a coincidence. However, on home ice next month, if the KHL contingent of Team Russia is weak and the Russians lose the tournament, it stands as circumstantial evidence that bringing KHL players to an NHL calibre tournament is a mistake, at least for now, until the K improves some more. These things don't happen overnight.
Team Russia's Roster:
Goaltenders: Sergei Bobrovsky, Semyon Varlamov, Alexander Eremenko.
Defence: Anton Belov, Vyacheslav Voynov, Alexei Emelin, Andrei Markov, Evgeni Medvedev, Nikita Nikitin, Ilya Nikulin, Fedor Tyutin.
Forwards: Artem Anisimov, Pavel Datsyuk, Ilya Kovalchuk, Denis Kokarev, Nikolai Kulemin, Evgeni Malkin, Valery Nichushkin, Alex Ovechkin, Alexander Popov, Alexander Radulov, Vladimir Tarasenko, Viktor Tihkonov, Sergei Soin.
One Month To Sochi
You may as well flip a coin. Team Canada, USA, Sweden, Russia – they're all capable of winning gold at the 2014 Winter Olympics in Sochi. Not to mention, the Finnish national team – the only country to medal three times since NHL players have been participating at the Winters – they always overachieve. In fact, no other hockey nation has proven an ability to effectively switch between the big ice and the small more successfully than the Finns, when their A team is assembled. And goaltender Tuukka Rask can win a one-game elimination tournament on his own. Ditto for Slovakia's dominant defender Zdeno Chara who led his country to a surprising fourth place finish in Vancouver – testing eventual gold medalists' Canada in a tightly fought 4-3 loss preserved by Roberto Luongo's last second leg save on the legendary Pavol Demitra, may he Rest In Peace.
In the end, regardless of what happens, we can be assured that next month in Sochi, Russia, this great game of hockey will be played at the highest level for the greatest international stakes. And this may be the last time for a long time that we, as fans, get to enjoy a showing of the world's best in direct competition. The 2018 Winter Olympics are in South Korea; the NHL may not be there.
For information regarding your favourite team's playing schedule, visit this link to the IIHF website.