If you've read Part One, then you know the philosophy that drove my selection of forwards for Team USA's 2018 Olympic roster was a combination of speed and two-way ability. For their defense, I maintained that same two-way philosophy.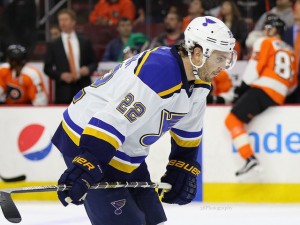 My selections are based on a list of 17 defensemen that have excelled at the NHL level, and then I eliminated players one by one. These eliminations were made based on a variety of factors including possession metrics and more straightforward statistics like goals and assists. What I ended up with was a list that had dwindled down to 10: Ryan McDonagh, Dustin Byfuglien, Jack Johnson, Ryan Suter, Cam Fowler, Kevin Shattenkirk, Matt Niskanen, Seth Jones, Jacob Trouba and John Carlson. It was then up to me to reduce that list to seven.
In order to figure out which of these American defensemen I wanted to see in South Korea next winter, I continued to value stats and metrics, but for the last three cuts I also paired players up to see if I thought they'd fit well together on the ice.
After a significant amount of research, evaluation and scribbling on note pads, I arrived at these conclusions.
The (Red, White &) Blue Line
Leading the way on Team USA's first pairing are Ryan McDonagh and Dustin Byfuglien. McDonagh is arguably the most reliable American on the blue line. He's a stay-at-home defenseman who's not going to be overly aggressive and create problems on the back end. That said, he's not one-dimensional at all. McDonagh leads all New York Rangers players in average time on ice in both power play and short-handed situations. His teammates and coaches can count on him in any scenario in any zone.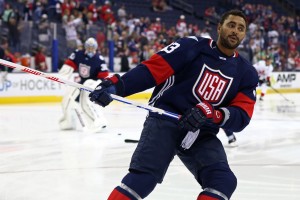 Dustin Byfuglien leads all American defensemen in shots on goal and trails only Brent Burns in the league. With Byfuglien firing a high volume of pucks on net for Team USA, his scrappy forwards can create havoc in front of the opposing goalie and try to clean up poorly-handled shots. Due to some of the stifling defense the U.S. will face in the Olympics (most notably from Canada), defensemen who actively involve themselves in the offensive zone are crucial. And with McDonagh at his side, Byfuglien won't have to worry about his aggressiveness giving up a scoring opportunity the other way.
Ryan Suter and Kevin Shattenkirk on the second pairing continue this theme. Shattenkirk is primarily an offensive defenseman who is rarely called upon to kill penalties. He is in a three-way tie for the lead in goals among American defensemen and leads the NHL at the position in power play points with 20. With Shattenkirk's offensive mindset, he'll need a well-rounded partner so as not to hang his goalie out to dry.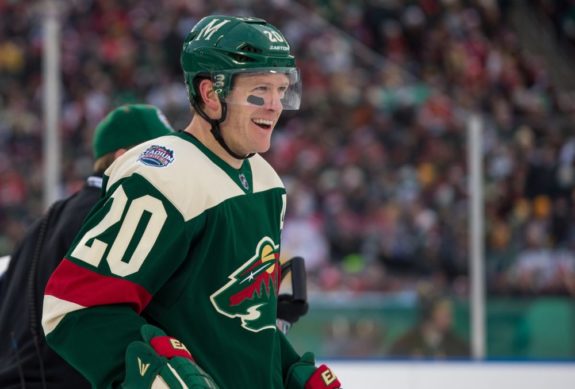 Suter is tied for the league lead in plus/minus at plus-35. This is as strong an indication as any that he can contribute offensively without becoming a defensive liability. Shattenkirk can play his game with his mind at ease knowing Suter has his back. Suter may well lead Team USA in average ice time given his versatility, but I would not expect to see his partner out there for too many late-game defensive zone faceoffs.
Our third and final combination pairs a couple of youngsters in Cam Fowler and Seth Jones. Fowler, 25, is having arguably the best season of his career for the Anaheim Ducks. Much like McDonagh for New York, Fowler is Anaheim's go-to defenseman in all situations. Paired up with Jones, he can either join in on offensive rushes or stay back and play a more traditional style of defense.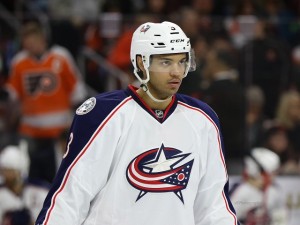 The big-bodied Jones is another two-way defenseman, posting solid offensive numbers but also relied on heavily by the Columbus Blue Jackets to kill penalties. I would look for Jones and McDonagh to rack up a significant amount of short-handed ice time together for Team USA.
The seventh spot came down to Matt Niskanen and John Carlson, and I elected to go with Niskanen. Both are solid, two-way defensemen on a powerhouse NHL team, but Niskanen's possession metrics are better than Carlson's by a long shot. If an injury occurs, or one of the other six defensemen listed doesn't play well, I trust Niskanen to step in and right the ship.
Who Will Step Up in Net?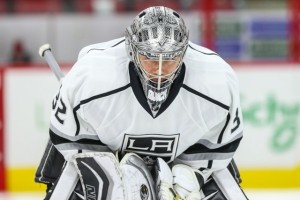 It's been quite awhile since there was a question mark surrounding Team USA's goaltending situation, as we've enjoyed the stability provided by guys like Ryan Miller and Jonathan Quick. Quick is probably the favorite to start in net for 2018, and I'm picking him to do so, but his forgettable performance at the World Cup of Hockey last fall did not resemble what we've come to expect from him. Quick's status as the number one goalie for the United States is not a foregone conclusion anymore, either.
Other American goalies who deserve consideration are Ben Bishop, Cory Schneider, Craig Anderson, John Gibson, Scott Darling and Connor Hellebuyck.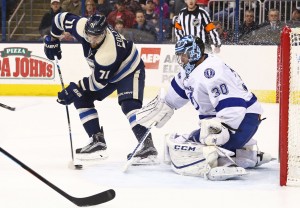 What's frustrating is that in past years Bishop has been a no-brainer, but his suspect 2016-17 campaign has begged some questions. Americans and Lightning fans alike are all wondering what happened to last year's Vezina Trophy finalist. If Bishop returns to form between now and the end of the season, not only will he make Team USA, he will start in net. That said, I'm not waiting around for that to happen, and as of now, I would not select him to the roster.
Schneider is a solid and reliable goaltender but gets lost in the relative anonymity of the New Jersey Devils. His numbers for 2016-17 are less impressive than they have been in the past, and as a result, I would rather go in a different direction with one of the three goalie slots.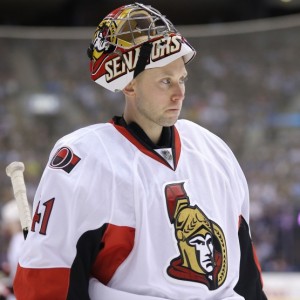 Craig Anderson represents the intriguing "goalie in the twilight of his career with a chance to make everyone remember his name" option. Anderson, a generally well-liked and respected veteran of the NHL, just recently returned to action for the Ottawa Senators following a leave of absence due to a family illness. He's only played 22 games this season, but in those games, he has posted a .925 save percentage and a 2.40 GAA, both are good for top-third in the NHL among goalies with at least 22 games played. I'm going out on a limb here and adding the 35-year-old to his first ever Olympic roster. If things go haywire for Team USA, I want a collected veteran like Anderson to step in and calm everyone down.
For the last goaltender slot, we turn to Gibson, Darling and Hellebuyck. Hellebuyck of the Winnipeg Jets has shown promise but is a few years away from getting the nod to wear a USA sweater. Scott Darling may be the best goalie of the three. His .927 save percentage is second in the league for goalies with at least 22 games played, and his 2.24 save percentage is good for fifth. The problem is he has only played in 23 games for the Chicago Blackhawks this season, and unlike Anderson, his small 2016-17 sample size cannot be supplemented by years of previous success.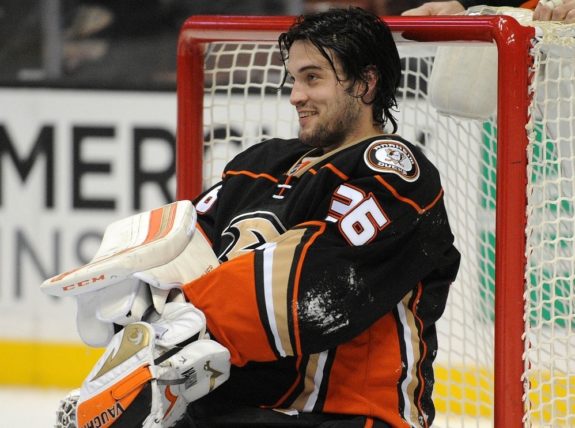 So, I have decided to reward the Anaheim Ducks' workhorse, 23-year-old John Gibson. Gibson is tied with Schneider for the lead among Americans in games started in net with 44, but while Schneider's Devils are going through the motions, the Ducks are trying to win a Stanley Cup. Anaheim has placed their faith in the youngster, and now so am I.
Both his save percentage and GAA rank among the top 10 in the NHL, and with the uncertainty I've touched on regarding Team USA's situation between the pipes, I would not be at all surprised to see Gibson earn number-one goalie status by the time the 2018 Games roll around.
Despite the gloom-and-doom attitude the NHL's top personnel seem to have on the matter of the Olympics, I've elected to remain hopeful that we will see NHL players in South Korea next winter. Hockey is arguably the most important and exciting event at either the Summer or Winter Games, and without NHL players involved, we would not be given a true representation of the competing nations' abilities. So to hockey fans everywhere, let's cross our fingers with optimism that we will be able to rejoice when the announcement is finally made: the world's best will again take to the ice to determine a true world champion in 2018.