The Pittsburgh Penguins have many goals for the 2023-24 season and one of them is to become a faster team. President of hockey operations Kyle Dubas and head coach Mike Sullivan are both on the same page and rightfully so, as the Penguins are the oldest team in the league who also happen to not be the fleetest of foot.

Look for Dubas to be very aggressive on the free-agent market this summer and expect to see the Penguins president secure some players who are going to immediately boost team speed. These four pending free-agents should be targets:
Andreas Athanasiou
The Chicago Blackhawks will have some interest in bringing back Andreas Athanasiou after he put up 20 goals and 20 assists in his first season in the windy city. If he hits the open market, Dubas should inquire.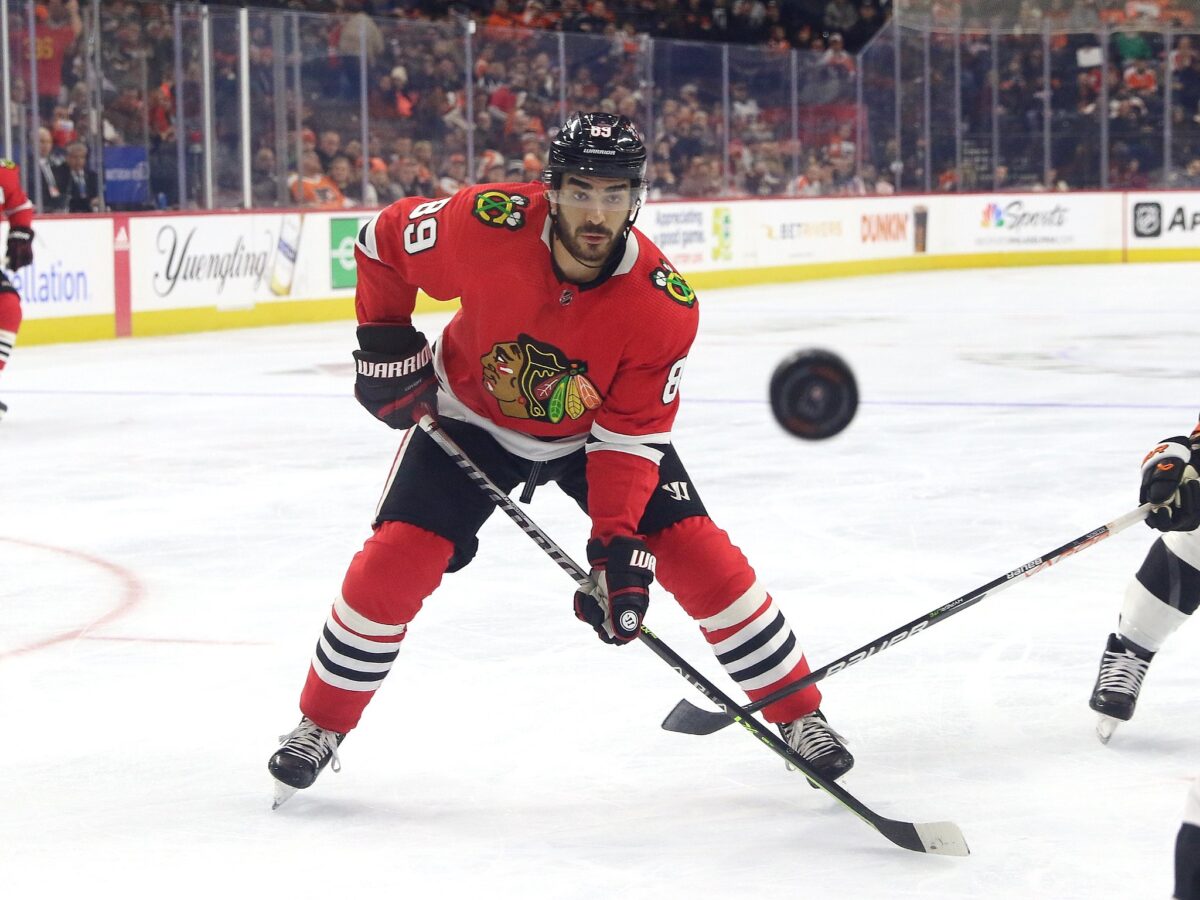 Athanasiou would give the Penguins a wing option for anywhere among their top-nine. His versatility and offensive instincts could be well suited for playing alongside Evgeni Malkin. Depending on what happens with Jason Zucker and his new contract, this could be a reasonable replacement.
Athanasiou's game does come with some holes as he's not the most defensively sound forward in the league. In a structure like Sullivan's, it could do him wonders. He'd be a project, no doubt, but with 30-goal potential and an affordable contract, it could be worth it for Dubas and company.
David Kampf
The Penguins are desperate for help down the middle and David Kampf would be a great option for either spot in the bottom six. Kampf and Dubas know each other very well as he's spent the last two seasons with the Toronto Maple Leafs.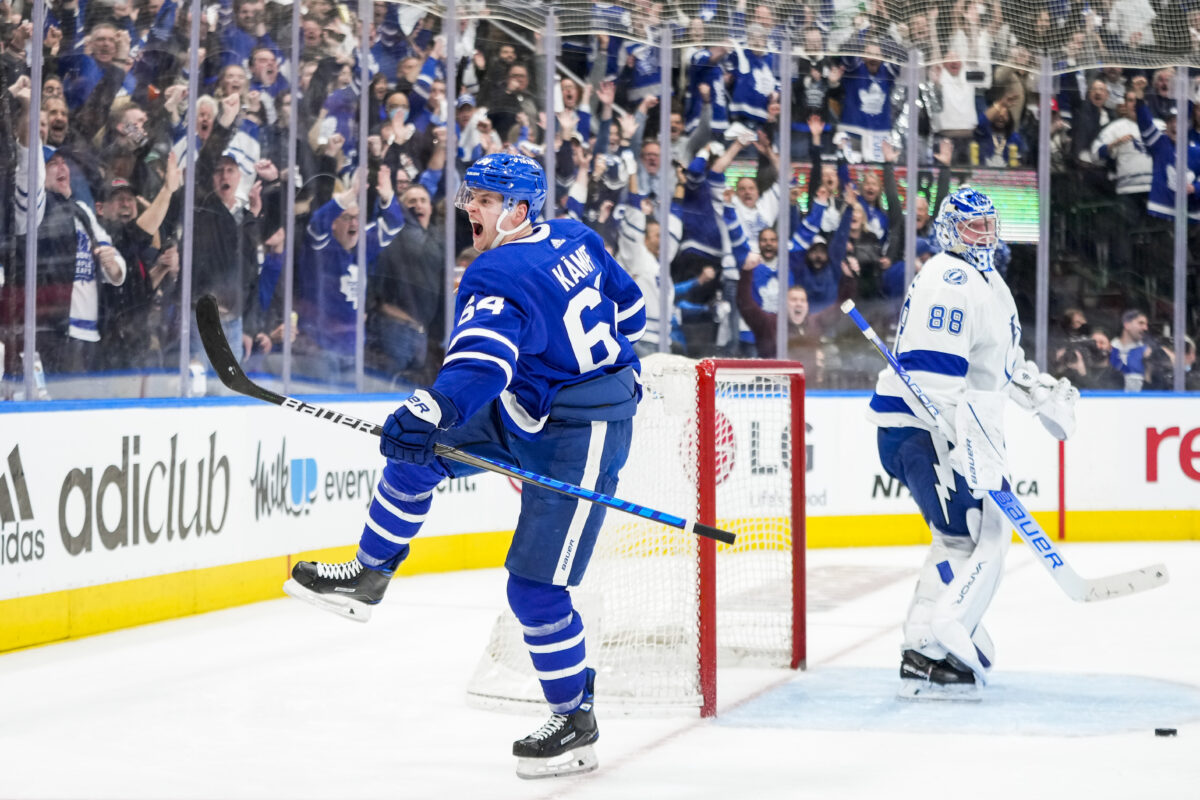 Kampf turned it on during the Stanley Cup Playoffs and was an impressive player for Toronto. He's a great penalty killer and is very defensively sound. His offensive game doesn't get enough credit as he has sneaky good hands and an accurate shot.
Related: 3 Things Penguins Fans Should Expect to See From Kyle Dubas
---
Latest News & Highlight
---
Kampf recorded 27 points in 82 games as he enjoyed another durable season. He was mostly in a shut-down role in the playoffs and this is something the Penguins could use more of next season and beyond. Kampf can help with forming a shut-down line and with most of the top-six set, he seems like a very likely depth target.
Miles Wood
Another prime target for the Penguins bottom six, New Jersey Devils forward Miles Wood. The Devils have a lot of cap space so they may re-sign the speedy forward, but if July 1 comes along and he's available, the Penguins should be picking up the phone.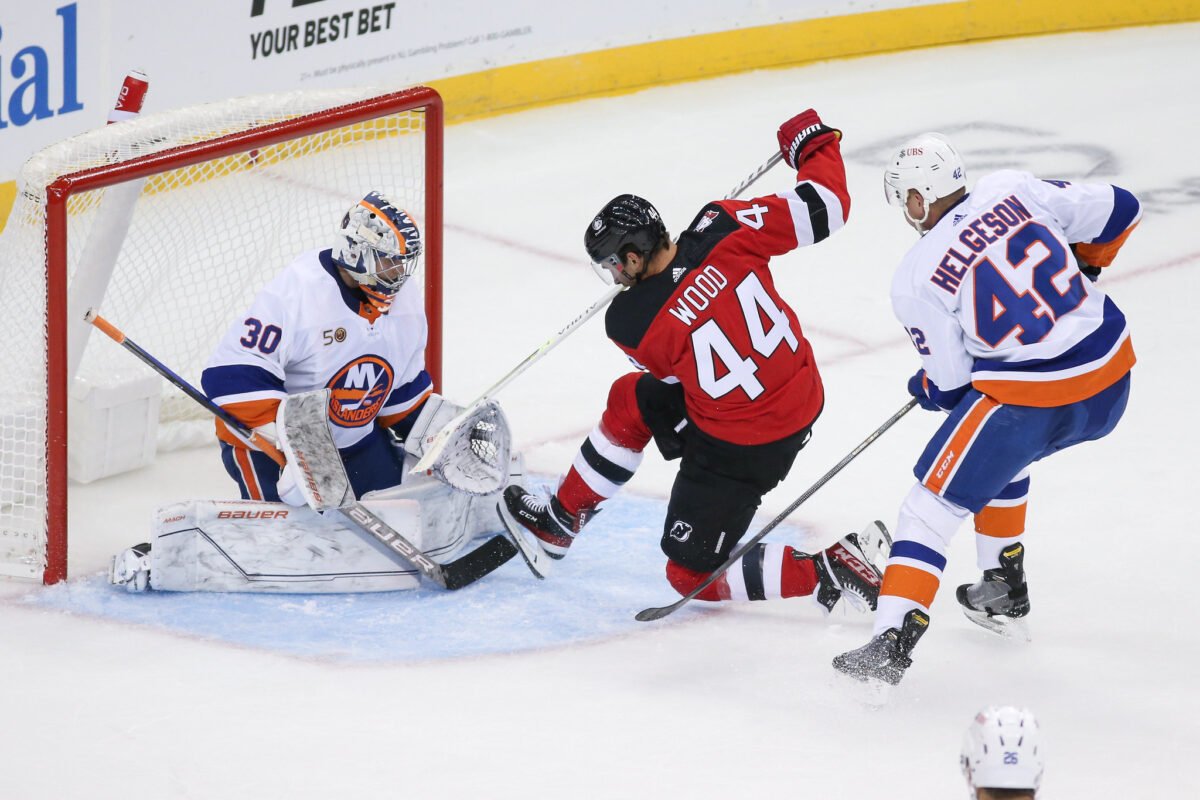 Wood recorded 27 points in 76 games last season in Jersey and saw some time on the second power-play unit. He only played just over 12 minutes of ice time a night as the team used a very balanced attack.
The Buffalo, New York native will be 28 years old when next season begins and he'll be looking for a three-to-four year contract at least. Dubas shouldn't go crazy here and overpay, but Wood should be someone the team is interested in locking up to their core. He made $3.2 million last season and is in line for something similar on his next deal.
Adding Wood in Pittsburgh would give Sullivan and chance to create a new identity among the team's depth up front. Ex-GM Ron Hextall and the Penguins coach could never get on the same page when it came to what type of talent the team needed. It seems like early on Dubas and the Pens bench boss are clicking on all cylinders.
Max Domi
One player who feels like he's on his way to Pittsburgh for me, is Max Domi. With his ties to the organization via Mario Lemieux and now with Dubas in charge, who has had interest in the player in the past, Domi is likely a prime target this summer.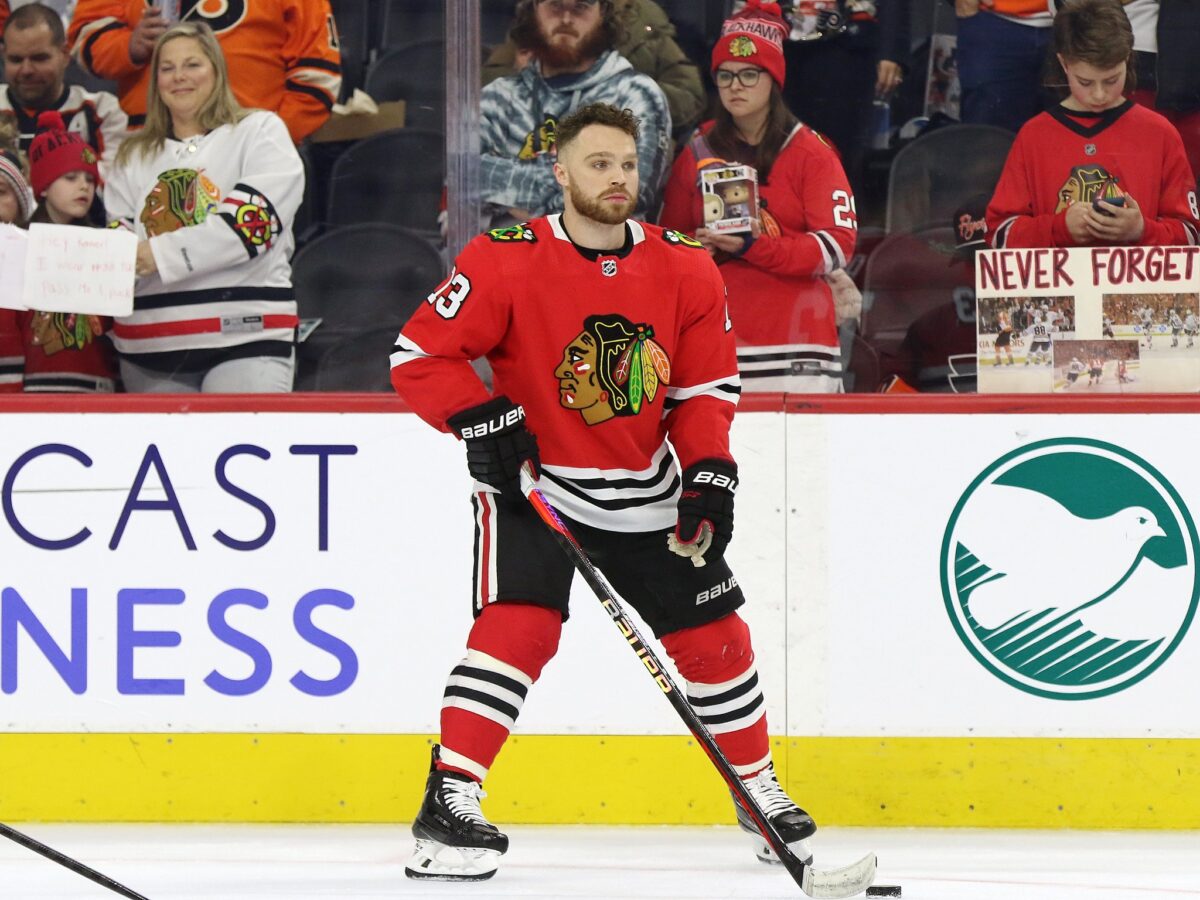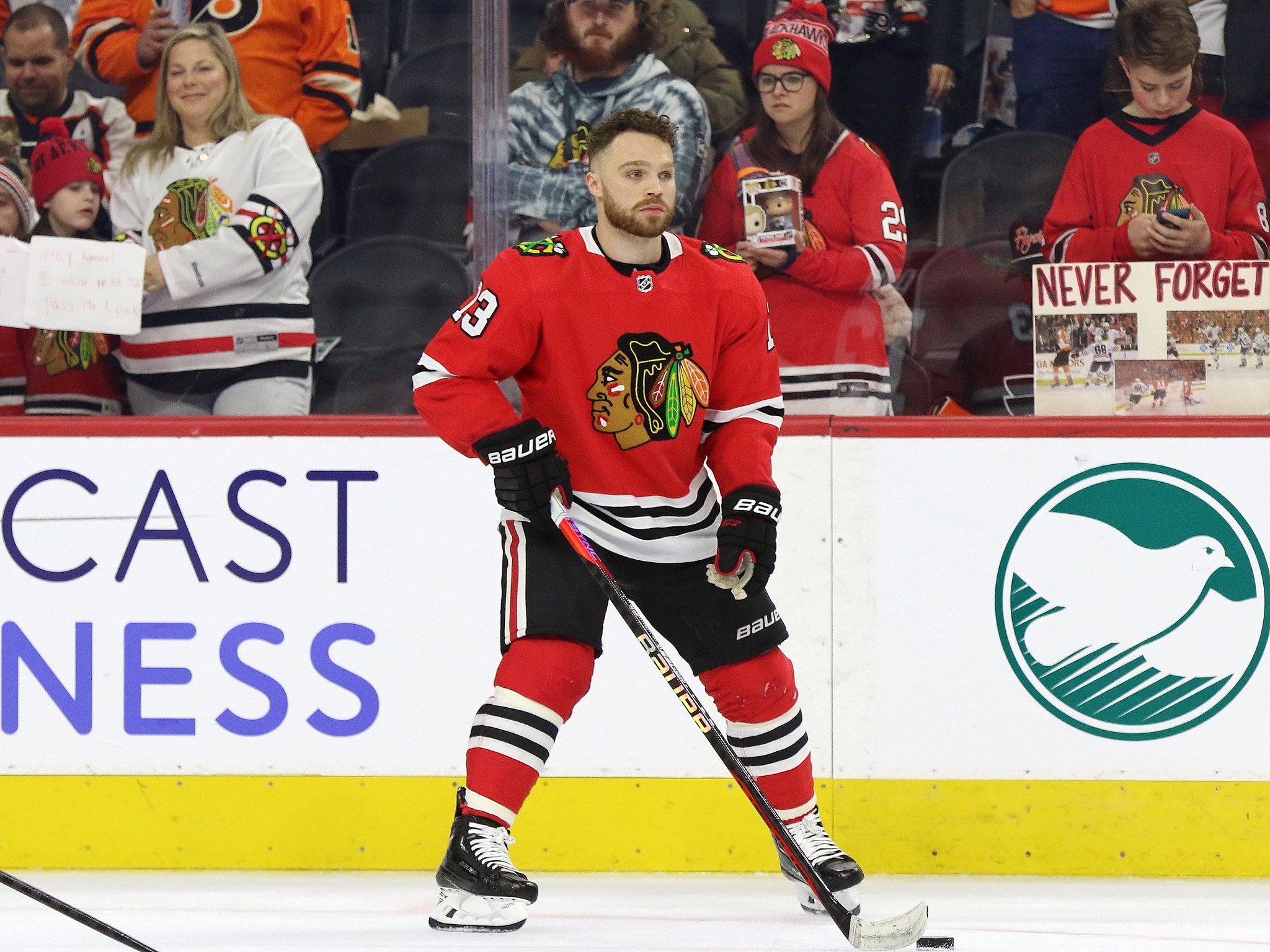 The 28-year-old forward enjoyed a fine season, finishing up with the Dallas Stars after a mid-season deal from the Chicago Blackhawks. He recorded 56 points in 80 regular games split between the two clubs and added another 13 points in 19 playoff games.
The Penguins have a major decision to make when it comes to the future of goaltender Tristan Jarry and once the crease is sorted, I expect to see Dubas go pretty big on a free agent. With the 2023 class being on the weak side, Domi's name stands out. He'd provide secondary scoring, he's versatile enough to move up and down the lineup, including filling in at center when called upon. If there's one free-agent winger who I'd circle for the Penguins, it's Domi.
Pens fans, I hope you're enjoying the breath of fresh air. It's nice to see the team with a new leader and the entertaining offseason is going to pick up a notch these next few weeks. As Dubas and Sullivan compile their list of free-agent targets, I'd expect to see these four forwards near the top.