If you think of the New York Islanders' grinding style and how it shapes team mentality and success, the fourth line, known as the 'Identity Line,' is what first comes to mind. Comprised of Matt Martin, Casey Cizikias, and Cal Clutterbuck, this line, which former head coach Jack Capuano put together back in 2014, is a force to be reckoned with.

Despite the storm of injuries and obstacles this aging trio has weathered, their contributions have been widely recognized, most notably by general manager Lou Lamoriello, who has kept the line intact for a few seasons. However, Martin and Clutterbuck's contracts are set to expire next season, so with the need to add youth to the lineup and Lamoriello's future as GM still unknown, the Identity Line's time together might be running out.
Martin and Clutterbuck Contracts Ending
The most obvious concern is that 34-year-old Martin and 35-year-old Clutterbuck are both entering the last season of their contracts — 32-year-old Cizikias still has four years left on his six-year contract extension. The trio has also struggled to produce offensively, which is not necessarily a surprise. This season, they combined for a total of 19 goals and 52 points. In Round 1 of the 2023 Stanley Cup Playoffs against the Carolina Hurricanes, they combined for a scant five points.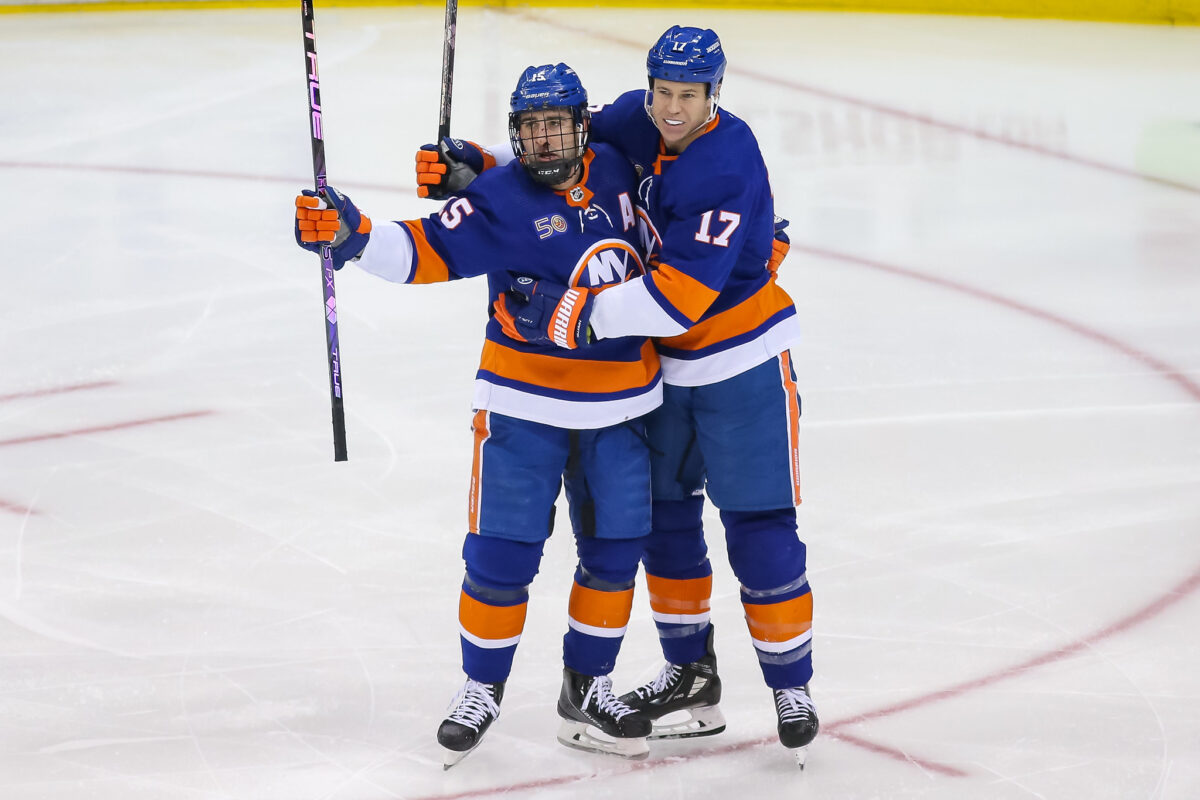 Despite the skepticism concerning their effectiveness, Martin and Clutterbuck have stayed optimistic about their future in New York. In an interview with Andrew Gross from Newsday, Martin reflected on the Identity Line's mental fortitude, "I think the three of us take a lot of pride in what we do," Martin said during the team's cleanout day on May 1. He continued to reflect on the Identity Line's performance in the playoffs, "In the playoffs, at times, we would have liked to have been better. But we gave it our all as well. We'll regroup as individuals and as linemates and come back better next year," said Martin (Gross).
Clutterbuck noted that the fourth line is all about transparency in what they try to accomplish on the ice. "I think we do things pretty consistently," he said. "We go out there, and I think you know what to expect. Sometimes, it looks better than others, but I think our intentions are always to be very straightforward with the way we do things. We've been together a long time. For us, it's old hat."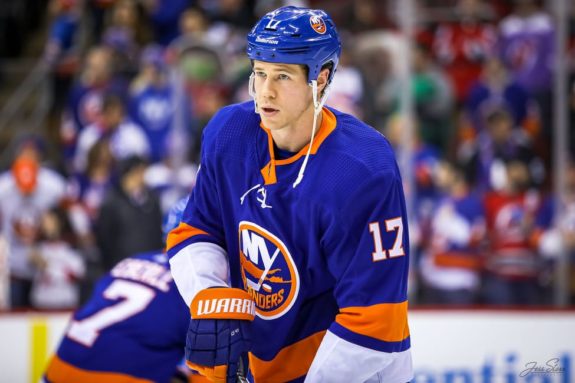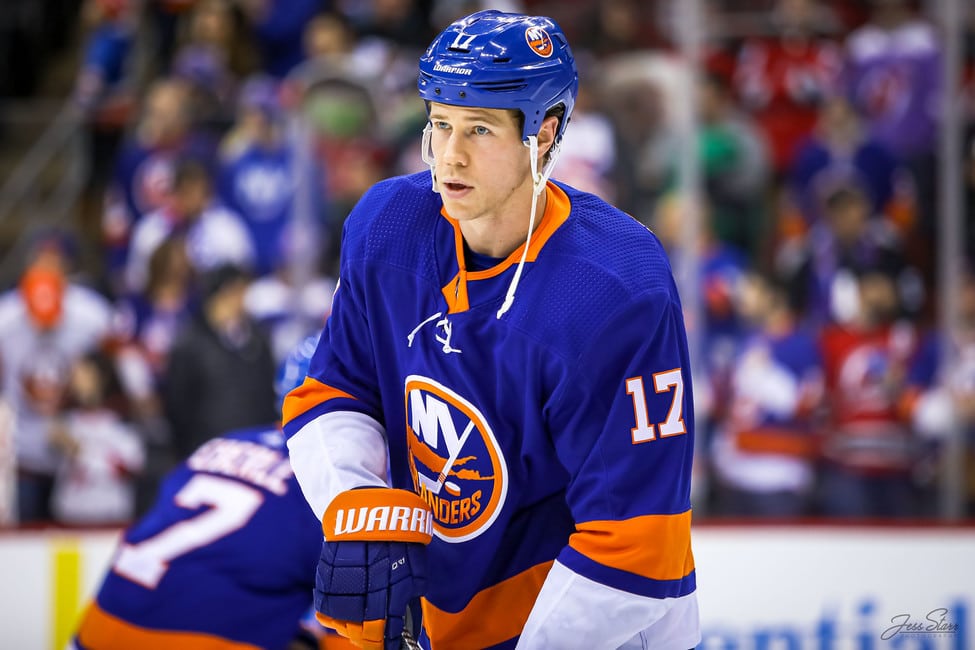 He has faced a slew of injuries and only played 49 games this season after a shoulder injury in 2021-22. However, he remains confident in his ability and that of the Identity Line to continue to shine: "There's been some periods of time with injuries, and those are difficult to deal with, but it doesn't really change how I feel when I'm out there or how I feel I can be effective. I don't feel like the three of us are less effective because of it. I'm pretty sure I'll be the first to know when the time for being effective has passed me." It's clear that both he and Martin are nowhere near ready for a curtain call.
The Unavoidable Need to Add Youth
At least we're finally seeing those stage directions that indicate where the Islanders' future is headed. Most notably, 27-year-old Hudson Fasching recently signed a two-year contract extension. In 49 games, Fasching scored 10 goals and 19 points. He's an energetic forward with an exciting scoring touch and could be an integral part of reimagining the Identity Line when the time comes.
---
Latest News & Highlights
---
Then there's the fierce competitor Simon Holmstrom, a 22-year-old former first-round pick, who showed glimmers of progress this season. With six goals and nine points in his first 50 games, there is still room for improvement. The defensively-minded forward proved to be someone head coach Lane Lambert could rely on to be responsible with the puck and come up with timely goals.
While Holmstrom is still fairly young and his spot in the lineup is not guaranteed, his ice time this last season shows that younger players on the Islanders are starting to gain traction. Even though we are unsure of how long the Identity Line still has together, one thing is for sure both of these young forwards can learn a lot about buying into the Islanders' scrappy, physical mindset.
Related: New York Islanders' 2022-23 Forward Evaluations: Bottom-6
While it has been great to watch the Islanders' fourth line battle against the top lines in the league over the years, it is important to ask how much mileage they have left. If 2023-24 is to be their last season together, expect the Identity Line to be more motivated than ever. What ultimately happens with the fourth line will come down to Lamoriello, who spoke to the media yesterday afternoon. Hopefully, then we will better understand the direction this team is heading in next season and if that line is among Lamoriello's priorities.
---
---