The Columbus Blue Jackets did make moves at the trade deadline like I suggested. They didn't acquire Martin Hanzal or Brian Boyle as I offered. They simply traded for needed depth and I approve. Hanzal and Boyle sold for too much anyway.
Columbus made two one-for-one trades on deadline day. First, they acquired defenseman Kyle Quincey from New Jersey for defenseman Dalton Prout, then later, they received winger Lauri Korpikoski from Dallas for defenseman Dillon Heatherington. Even though neither was a blockbuster deal, both moves revealed a few things in Columbus. Here are my three biggest takeaways from the deadline trades the Jackets made.
1. Kekalainen Likes the Current State of His Team
Blue Jackets' General Manager Jarmo Kekalainen realizes his team is in a great position this season. They are on their way towards their third postseason berth in franchise history. Going into the trade deadline, Kekalainen understood that the current team is good enough to make noise in the playoffs not only this year but in years to come.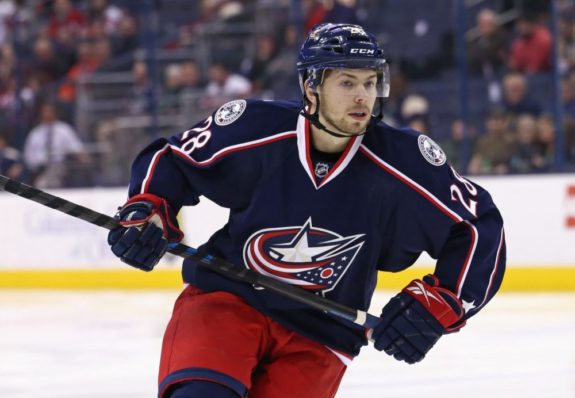 It has become quite obvious around the entire hockey world this season that the future is bright in Columbus. The Jackets are loaded with young talent. Up front, they have Cam Atkinson, Alexander Wennberg, Brandon Saad, Boone Jenner, Oliver Bjorkstrand and Josh Anderson. All of these forwards are likely to be Jackets for many years to come.
Atkinson is the oldest of that bunch at 27-years of age. Along the blue line, the Jackets have maybe the best young pairing in the league of Zach Werenski and Seth Jones. They also have Ryan Murray and Markus Nutivaara who are 23 and 22, respectively. David Savard is one of their older defensemen at 26.
Columbus felt there was no need to shake up a roster that has done so well up to this point. Despite some bigger names on the block this year, they laid low, acquiring a couple not-so-big names. Neither trade was the sexy deal that many Jackets fans might have wanted. But Jarmo knows the team better than anyone and he decided to play it smart.
#CBJ GM Jarmo Kekalainen on resisting the urge to make bigger, more disruptive deals: "I don't want to blow it up. It would be foolish."

— Aaron Portzline (@Aportzline) March 1, 2017
Columbus noticed a lack of depth on offense and defense so they filled those needs at the trade deadline. They didn't have to do anything major because of the spot they're in right now. They made two minor moves to add some depth to their offense and defense without paying much at all. It's a win-win for the Jackets.
2. The Upcoming Expansion Draft is Worrisome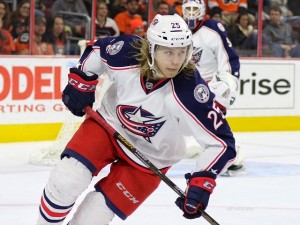 Another reason the Jackets didn't feel like making a major splash is because of this summer's Expansion Draft by the newcomers to league, the Las Vegas Golden Knights. This was definitely a factor for all NHL teams at the trade deadline as very few teams wanted to deal for players with term remaining on their contract. If they did, they would perhaps be forced to add the acquired players to their protection list to give to Las Vegas.
Columbus already knows they'll be facing a dilemma when it's time to provide their protection list to Vegas because they know they'll be losing a good player, regardless. So there was no need to add fuel to the fire, which is why Columbus didn't make a strong effort to acquire a Matt Duchene, for instance.
3. Columbus Might Not Share the Same View of the 2017 Entry Draft
It is widely discussed that the upcoming NHL Entry Draft is going to be one of the weakest in the last decade. However, Columbus didn't give up any picks in the two deals they made on March 1. Now it might be for other reasons, I'm sure, or it could just be a coincidence, but Jarmo Kekalainen has a history of not seeing eye-to-eye with everybody else. He goes by his own book and his book might say that the 2017 draft isn't as bad as everyone thinks it might be.
Solid deadline work from #CBJ today:

Depth forward ✅
Depth defenseman ✅
Retain picks ✅
UFAs ✅

— Rob Mixer (@RobMixer) March 1, 2017
Even though the players they acquired aren't exactly worth a high-round pick, they still opted not to get rid of any of their draft picks. They're likely to lose their second round pick this year to pay off Vancouver for John Tortorella so maybe they didn't want to lose another draft pick. Jarmo is also very aware that you can find gems in later rounds. Cam Atkinson was a sixth round pick and Jarmo drafted Markus Nutivaara with a seventh round pick in 2015. Maybe he can find another diamond in the rough in June. But certainly, he set his team up for success at the beginning of March.