With the trade deadline less than a week away, teams are already pulling the trigger on some deals. Bubble teams are looking to add scoring and defensive help while top teams are seeking overall depth.
Never thought I would've said this before the season, but the Columbus Blue Jackets are one of those top teams. Their front office has a number of reasons to be active on the phones up to March 1.
Young and Successful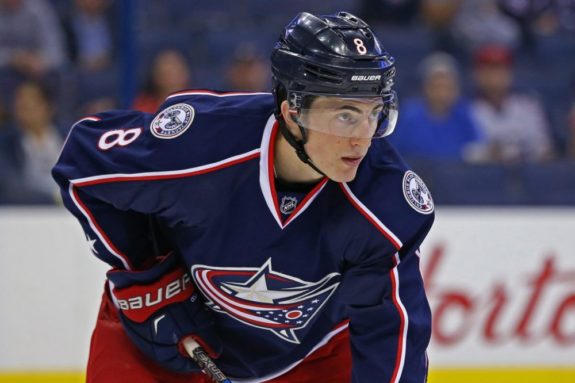 This Jackets' roster is the best they've had in franchise history and it's showing. The success has worn off a little bit lately but they've proven they belong among the best in the league. The Jackets' regular season has been unforgettable so far. But if they want to make memories in the post-season, they'd be wise to splash into the trade market pool.
The Jackets' youth might motivate their front office to acquire a veteran with playoff experience. The Jackets do have veteran leaders in Nick Foligno, Brandon Dubinsky, Scott Hartnell and Jack Johnson, but they also have four or five rookies who haven't played an NHL playoff game, so it wouldn't be a bad idea to bring in some extra experience.
Holes to Fill
Playoff experience is a general area in which Columbus is lacking but there are specific holes that they could fill via trade. The Jackets are struggling heavily in the faceoff department while the back end could use a touch of depth.
Columbus is among the bottom third in the league in faceoff percentage at 48%. It may not seem like an overwhelming issue right now but come playoff time, they could be in big trouble. I believe it is a must to find a third or fourth line center that can solve this problem. Two guys Columbus might target are Arizona's Martin Hanzal and Tampa Bay's Brian Boyle.
Hanzal has a $3.1M cap hit and will likely cost the Jackets a high draft pick. I think he is a great option for Columbus because of his high faceoff percentage (56%) and his strong two-way game as a big-body forward (6-foot 6-inch, 226 pounds). He has a career-high 16 goals this year along with 105 hits and 45 blocked shots in 51 games. He plays over 18 minutes a night for Arizona and could be a dependable third line center in Columbus.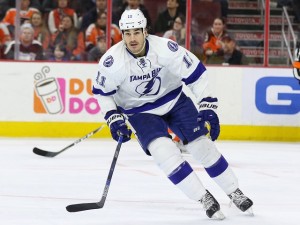 Boyle has a friendly $2 million cap hit and wouldn't cost the Jackets much more than a third round pick. Listed at 6-foot 6-inch, 244 pounds, the 32-year-old could provide the Jackets with a big, physical veteran presence in the middle of the third or fourth line. He owns a career-high plus-five rating this season and his faceoff percentage is 53%. He has played in 100 playoff games in his career all coming in the last six seasons. And on a side note, Boyle played under John Tortorella when he was with the New York Rangers.
Both Hanzal and Boyle are unrestricted free agents at the end of the year so the Jackets shouldn't overpay for them, but the acquisition of either player would be a solid move.
Midseason injuries to the defensive unit exposed a lack of depth at the position. Their top-six is very strong but beyond that, it's a little shaky. In case of any injuries along their blue line headed into April, the Jackets couldn't go wrong by adding a capable depth defenseman. There are good seventh D-man options on the market for a fairly cheap price. Kyle Quincey, Dennis Seidenberg and Nick Schultz are a few options the Jackets could ponder.
Still in Contention
They may very well be one year away from being labeled true Stanley Cup contenders. But that's not a good enough reason to turn their back to the trade market.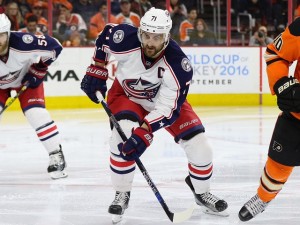 Assume nothing when it comes to the Blue Jackets. The last few years, they have turned over all pre-season expectations of them. They were supposed to be good the year after they made the 2014 post-season then an astronomical amount of injuries sunk them into a top-10 draft pick in 2015. The following season, they were supposed to bounce back strong and perhaps make a run in the playoffs. They lost their first eight games of the season, changed coaches and finished in the bottom five of the league.
This season was supposed to be like last season, they said. The Blue Jackets are not a good hockey team, they said. Well…they were wrong yet again.
Columbus is currently a top-six team in the league and will be battling for home ice this postseason. They've never really been in the market for rentals but this is a year to give it a good look. According to CapFriendly, Columbus has about $6.7 million in current cap space. That's enough room to make multiple trades for players who will be UFAs after this season.
They might be playing .500 hockey right now but don't let that fool you into thinking this team is already eliminated. The way I see it, this Jackets team is still a lively contender. They don't have to do anything major and they won't. But adding a small piece or two will be a great way to gear themselves up for the playoffs.
(All stats courtesy of NHL.com) 
College student at Ohio Dominican University with a major of Sport Management and minor of Sport Media. Strong interest in sports, in general, but I'm a hockey fanatic. Proud to provide fan insight of the Columbus Blue Jackets.