There will be no playoffs for the Los Angeles Kings in 2017. So what happened? All season this team was very underwhelming. Don't get me wrong. You can be bad and interesting. The Kings weren't interesting. They just existed.
The deal for Ben Bishop captured some attention. That was about it. Sitting out the playoffs is a blessing for a team that would've gotten slaughtered in the first round anyway.
It's a talented bunch, though; there's no argument there. Just last season they collected 102 points before they were dispatched by the eventual Western Conference champion San Jose Sharks in five games.
So fans of the Vegas Golden Knights needn't bristle at the lackluster performance of the 2016-17 Kings. They're going to have some interesting options for Vegas to choose from. Los Angeles has six games remaining on the schedule. The only thing left to figure out is who might be up for a relocation to the desert. Here's who you should be watching the rest of the way.
Marian Gaborik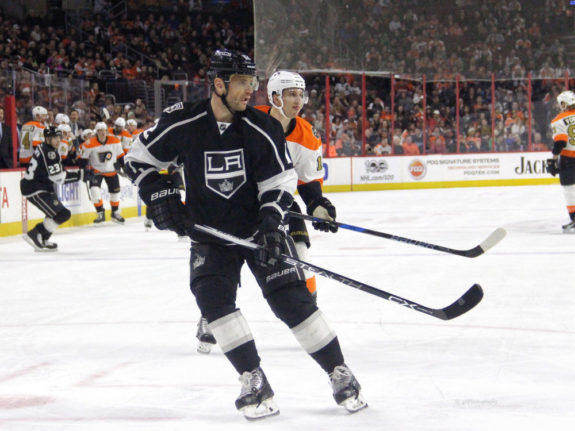 If drafted by the Golden Knights, Gaborik would arguably be the most recognizable name on the inaugural Vegas roster. That would certainly go a long way towards establishing a fan base in a new market.
But there are plenty of reasons to stay away from Gaborik. He's recognizable because he's logged just shy of 1,000 games in an NHL uniform. In those 1,000 games, he's crafted an extensive injury history. At the conclusion of this season, he'll have played in 60 or more games just once in the last five years.
When he's been on the ice in 2016-17, he's not been particularly impressive. In fact, if he doesn't find the back of the net between now and the end of the season, his 10 goals will be the fewest in his NHL career. Vegas fans should watch not because they'll see something particularly spectacular, but simply because he may wind up a Golden Knight. So you may as well know who he is.
Brayden McNabb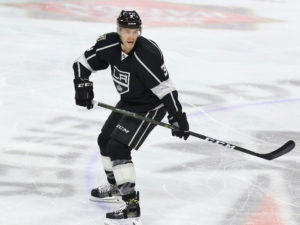 McNabb is a player VGK fans are allowed to get excited about. It's the blue-line depth in Los Angeles that could mean the Knights get a quality defenseman with their Kings pick.
McNabb is certainly exposed if LA utilizes a seven-forward, three-defensemen strategy for the expansion draft. In a 4-4 arrangement, obviously his odds are better, but compelling arguments could be made either way regarding whether or not he gets that final spot.
McNabb played important minutes the last two seasons for the Kings. This year, he missed two months owed to a broken collarbone. In the minors, he suffered a significant knee-cap injury. This may be enough to turn off Vegas general manager George McPhee. The top-four minutes he gets on the back end in Los Angeles are hard to ignore, though.
Derek Forbort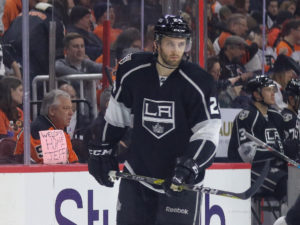 In the 4-4 arrangement, it's likely to come down to McNabb or Forbort. If pressed, I'd probably say those two months that McNabb missed led to Forbort earning his way onto the protected list.
He saw considerably more time on the ice between late October and late December. Those numbers stayed fat, even after McNabb's return.
If McNabb is protected and Forbort exposed, it's because Kings general manager Dean Lombardi thinks McNabb possesses the always immeasurable "higher upside." That wouldn't be the worst news for Vegas. Offensively, Forbort may be nothing special, but his youth, size, and agreeable contract would make for a great initial piece to the Golden Knight blue line.
Kyle Clifford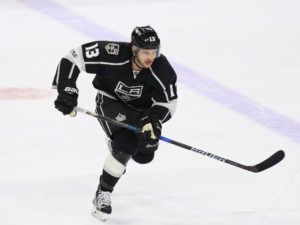 Clifford doesn't get exposed in a 7-3 format. In a 4-4 format, it'll be close, with Andy Andreoff and Tanner Pearson providing the fiercest competition for the final protected spot.
Offensively Clifford is not an especially exciting option at the forward position. He's a big body, physical, and his number-one asset may be how irritating he can be to his opposition. Just ask the Calgary Flames.
He's quick to drop the gloves. That's an attribute that McPhee has said in the past that he desires. And Clifford would likely be a fan favorite in Vegas. I like the defensive options the Golden Knights will have to choose from more than the Los Angeles forwards, but Clifford is certainly one to keep an eye on as the season winds down.