NHL Central Scouting released their final rankings on Tuesday. We expected to see a lot of movement all throughout the list. We got that and then some.
It starts at the top. In February, London Knights forward Matthew Tkachuk was the number one skater on the North American list. He's now second. Enter Pierre-Luc Dubois.
Dubois was seventh on the midterm list. Thanks to great play and having all the tools, he is your new number one. While Dubois is a really good player, it does kind of make you wonder what others did to see their ranking fall. To jump six spots in the top 10 in two months is an eye-opener. Was he really better than his fellow competitors to justify this move? Teams will make that decision come draft day.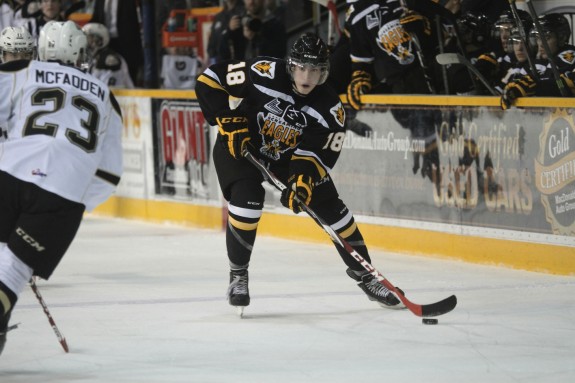 While Dubois rising to the top was somewhat stunning, there was lots of other movement on the list. We give you five players who saw the most movement in their ranking, and then try to tell you why it happened. Our list starts in North Bay, Ontario.
Cam Dineen – Midterm Rank 117, Final Rank 39
Many throughout the hockey world earlier in the season were singing the praises of Dineen. Scouts projected him in the middle rounds despite playing great hockey. Many labeled him the steal of the late rounds. That's not the case anymore, as Dineen has skyrocketed 78 spots from February. He finished with 13 goals and 59 points in the regular season, and has added eight assists in 10 playoff games. These numbers are the reason for this massive jump.
Amazing jump by Cam Dineen of the @OHLBattalion on NHL C.S list, from 117 to 39. Drafted 214th in 2014th OHL Draft. A great story he is.

— Steve Fitzsimmons (@playbyplayguy) April 12, 2016
Besides his offensive prowess, he can hold his own on the defensive end. He reads plays well and makes a good first pass. He also can handle point duty on the power play. The poise he shows for someone in his draft year is very impressive. Given his combination of skills, teams will do well drafting him somewhere in the second or third round. Hannah Stuart wrote a good scouting report on Dineen as well, showing how teams will value the offense he brings.
Noah Gregor – Midterm Rank 75, Final Rank 45
Recovering from injury is never an ideal situation, especially when you consider Gregor had to recover from a broken collarbone. The injury happened only eight games into his rookie season. Instead of letting the situation overtake him in his draft year, Gregor has thrived as a result. Read more about his story here.
Congrats to Noah Gregor (@n_gregs20) who is the Eastern Conference nominee for Rookie of the Year

— Moose Jaw Warriors (@MJWARRIORS) March 23, 2016
He returned this season somewhat under the radar. Although inexperienced compared to some of his teammates, Gregor has found his game and impressed many scouts. He is an intellectual player who can play in all three zones. He skates well and has a knack for getting himself open. The reason he jumped 30 spots is because his overall game has rounded into form.
He finished with 73 points in 72 games, while adding nine points in eight playoff games. He is a bit of an undersized center at 5-foot-11, but his hockey IQ and offensive instincts more than make up for it. No doubt he will hear his name called early in day two.
Vitaly Abramov – Midterm Rank 56, Final Rank 29
One of the hardest things for any player to do is move overseas, especially if they are from Russia. Abramov found himself in that place. Our Alessandro Rosso did a translated interview with him talking about his move to North America and the QMJHL.
Once he got to Gatineau, he started to thrive. He can play both wings with the same proficiency, while adding instant offense. He finished with 38 goals and 93 points in 63 games.
Vitaly Abramov wins QMJHL Rookie of the Year. 3rd highest scorer 17 year old in the CHL behind Nolan Patrick and Pierre Luc Dubois.

— Corey Pronman (@coreypronman) April 7, 2016
He is just 5-foot-9, but can dominate when on the ice. He's similar to fellow draft-eligible Alex DeBrincat in size and skills. The question is where will he go in the draft because of his size. Given his performance down the stretch, he appears likely to go in round two.
Julien Gauthier – Midterm Rank 4, Final Rank 12
Once thought of as a top 10 pick, Gauthier seems to have regressed some, thanks to the rise of other draft-eligible players. Despite the drop, teams that draft him are still getting a very good player. Gauthier has a rare combination of size (6-foot-4 and 225), speed, and accurate shot. He has dominated in the CHL during his time there.
Given his size, he is very hard to defend, as he can use a variety of means to make plays, whether it's taking advantage of his long reach, or making good passes from different positions. Gauthier can beat you in many ways.
https://twitter.com/brent_craswell/status/719871788927348736
Now he did have an injury earlier in the season. That however didn't stop him from scoring 41 goals in 54 games. He does many things well, so I believe his noticeable drop in rank is due to others playing better and him slowing down somewhat. At this rank, he's still a first rounder, but he appears out of the top 10 discussion. That's music to the ears of teams in the middle of the draft, who can now draft a solid, all-around player.
Logan Brown – Midterm Rank 14, Final Rank 7
All of a sudden, the number one center on the North American list (and second overall) is Brown. One thing stands out when you first see him. He's big. At 6-foot-6, he uses his frame and strength to his advantage, although he isn't the most physical player you'll see. He demonstrates excellent creativity and can find open teammates.
Brown collected 74 points in 59 games, while adding six points in the playoffs. When you see his game, his shot stands out. It is already at pro caliber. The speed and control he demonstrates on his shot is rare. He finishes with the best of them.
Logan Brown (Windsor) sees big rise from 14th at midterm to 7th. Julian Gauthier (4th to 12th) and Michael McLeod (6th to 13th) see drops.

— Brendan Ross 🇨🇦 (@RossyYoungblood) April 12, 2016
Scouts wondered if he could put everything together to make him a more complete player. He has done a good job of rounding into form this season, showing fewer lapses in his game. He's also not afraid to battle when necessary. That was also a question mark for this season.
Any team looking for a potential number one center will look at Brown. He has a lot of Joe Thornton in him, given his size and skills. It's very possible we'll now hear his name in the top 10.
Others Who Moved
Michael McLeod moved down seven spots from sixth to 13th. Dennis Cholowski moved up 25 spots from 48 to 23, making him a consideration late in round one. Boris Katchouk jumped seven spots thanks in part to his hot play in the OHL playoffs for Sault St. Marie. Lucas Johansen jumped 12 spots from 38 to 26 thanks to improved late season play. Sarnia center Jordan Kyrou jumped 11 spots from 45 to 34. On the down side, Nathan Bastian dropped 16 spots to 35th. And finally, Adam Fox cracks the top 50 by jumping up 17 spots. He is one of many coming from the US under-18 program.
Congrats to Dennis Cholowski (23) and Kohen Olischefski (151) Central Scouting's final North American Skater rank https://t.co/qmHI9zw5Rl

— Chilliwack Gorillas (@bongo_tongo) April 12, 2016
The countdown to June's draft is well underway. The draft lottery will take place on April 30th. The NHL Combine will take place the week of May 30th-June 3rd, and the draft is June 24th-25th in Buffalo.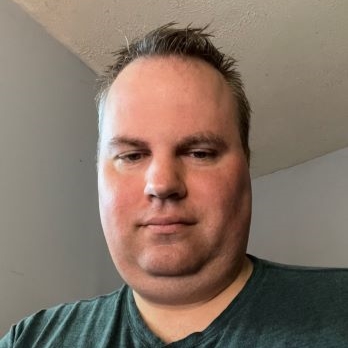 I am a fully credentialed writer who covers the Columbus Blue Jackets, Cleveland Monsters and Erie Otters as well as the Ontario Hockey League and NHL Draft. The 2021-22 season will mark eight seasons with the Hockey Writers. I am also the site's Credentials Manager.