The Montreal Canadiens will be participating in the league's 2016 Rookie Tournament, with some notable prospects ready to catch your attention just like every year. The team just announced its official roster for the event (PDF), which takes place from September 16-18 in London, Ontario. Here are the top Habs to keep an eye on:
5) William Bitten
Recent draftee William Bitten takes the number five spot on this list over more established names like Nikita Scherbak. While Scherbak is undeniably closer to a Habs roster spot (an outside chance that he gets one as soon this season), Bitten has a few things going for him here, including an admitted recency bias.
Taken No. 70 overall at this past NHL Entry Draft, Bitten is also undersized at 5'10" and 167 pounds, but has already sparked comparisons to current Habs star Brendan Gallagher (5'9", 184 lbs) as a result. They might be early, as Gallagher was a more prolific scorer in junior, but that's also true of Gallagher relative to Andrew Shaw, who continues to garner favorable media attention.
The simple fact of the matter is that Bitten fell a lot further than many scouting services thought he would (Future Considerations, for example, had him at No. 28). So, Bitten may indeed just be shinier and newer. He also may be a legitimate diamond in the rough.

4) Michael McCarron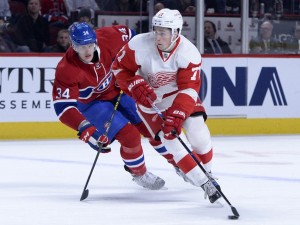 From one of the smallest prospects at camp to the absolute biggest in Michael McCarron… At 6'6" and 237 pounds, the 21-year-old outweighs the next-biggest player attending the team's camp by 15 pounds. That's… that's not normal.
So, in a way, McCarron is a player to watch out for at rookie camp because he's simply unavoidable. However, there's a lot (emphasis on a lot) to like in the 2013 draft pick (No. 25 overall), starting with how he got in 20 games with the Habs last year.
Granted, his performance was less than stellar (one goal and one assist), and was probably only noteworthy for how he got demoted to make room for John Scott. All due respect to McCarron, that's a pretty dubious career highlight so far.
Nevertheless, McCarron's underwhelming stint with the Habs is not necessarily all his fault, as head coach Michel Therrien deployed the youngster very unfavorably with fourth-line minutes. He should remain a top prospect in the team's eyes in other words, and the 20 games are a sign that they're at least willing to give him a chance to prove himself moving forward.
3) Martin Reway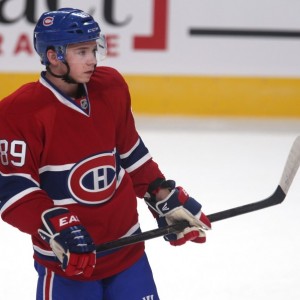 Martin Reway is here to stay.
"Here" unfortunately is in reference to Canada and not necessarily Montreal though. The 21-year-old is resigned to playing in the American Hockey League this season if he doesn't make the team out of training camp, after the 2013 fourth-round pick (No. 116) signed with the Habs this spring from out of Switzerland. There he scored 21 points in 19 games. Phenom-in-the-making Auston Matthews scored 46 in 36 games in the same league.
The offensive-minded Reway gets a bad reputation though, and this refreshing attitude of his may be used as an argument by some his critics that he should only be thinking about making the NHL.
Make no mistake though, Reway is out to make the Canadiens. And while he only really got the chance to show off his stuff in Switzerland because of off-ice issues he had while playing in the Czech Republic, they seem to center around a desire for more negotiating leverage in search of a more lucrative contract.
Considering Shea Weber signed a poison pill of a deal with the Philadelphia Flyers a few seasons ago, putting the Nashville Predators in a horrible spot, it theoretically should be hard to fault Reway for looking out for his best interests from a financial perspective. Of course, those same critics undoubtedly will still find a way.
The main issue should really be how Reway is coming to an organization that seems to take a similar old-school approach to player development as teams in the Czech Republic, by forcing its young players to develop on the bottom two lines and earn a promotion into the top six (see Michael McCarron at No. 4).
As such, even though Reway merits a look based on his undeniable skill alone, he's a long shot to stick with the Habs this season (but not so much the St. John's IceCaps). There nonetheless should be a top-six spot up for grabs. He's got the sheer talent to earn it.

2) Mikhail Sergachev
Montreal's latest first-round pick, Mikahil Sergachev, is physically ready to play in the NHL, according to Trevor Timmins, Montreal's vice president of player personnel and director of amateur scouting. While Sergachev is already 6'3" and 223 pounds, those are still oddly candid words. They offer some hope that maybe Sergachev can add some mobility to a defense corps that just traded away P.K. Subban as soon as this coming season.
While that's a nice thought, history indicates otherwise. Alex Galchenyuk might have made the team his first season after being drafted in 2012-13, but defensemen typically take longer to develop than forwards. The last time an 18-year-old defenseman made the Habs was back in 1987 (Mathieu Schneider), 11 years before Sergachev was born.
Considering the typically old-school nature of this team it's hard to imagine Sergachev convincing anyone he should stay, especially when his Windsor Spitfires will be hosting the 2017 Memorial Cup. That should be quite the experience that will probably aid in his development more than the third-pairing minutes he might end up getting in Montreal.
Nevertheless, if his showing at the team's development camp in July is anything to go by, he'll at the very least be fun to watch at the tournament.
Mikhail Sergachev scored this beauty today in the #Habs scrimmage. @sergachev31 pic.twitter.com/Qu8ALBATZm

— Peter Alper (@peteralper99) July 5, 2016
 1) Artturi Lehkonen
That aforementioned top-six spot up for grabs this fall? Many are penciling in Artturi Lehkonen as the deserving recipient, even before he's officially played for Montreal. The tournament is the first time he will.
Rönnberg today: "We wont see Lehkonen again, at least not from what I can see, he's way too good" #Habs @HabsEOTP pic.twitter.com/c2jEc3A4m3

— Patrik Bexell (@Zeb_Habs) August 27, 2016
While the left-winger is not necessarily the likeliest prospect to make the team, there are several spots available. The one in the top-six just best suits his playing style, which was on full display during the last Swedish Hockey League playoffs, when the 21-year-old broke a Frolunda HC record set by Daniel Alfredsson in 2005 (when the latter was 32).
Scoring 19 points in 16 games (Alfredsson had 18 points in 14 games), Lehkonen caught the hockey world's attention, including that of the Habs. It's about time Habs fans discovered him firsthand.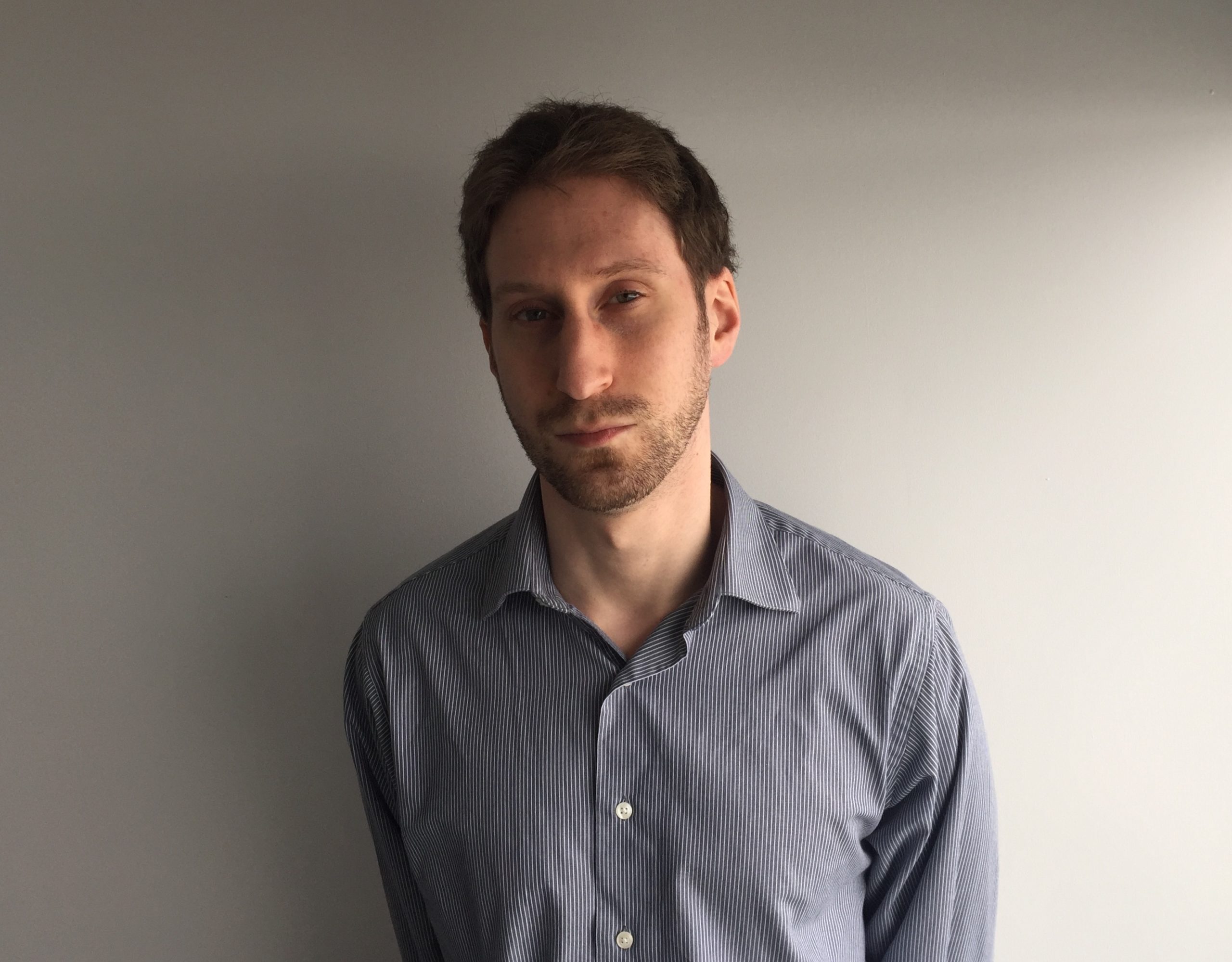 After 10 years of writing hockey, Ryan decided it was as good a time as any to actually join The Hockey Writers for the 2014-15 season. Having appeared as a guest on such programs as CBC Radio One's Daybreak, Ryan has also written for the Montreal Gazette and Bleacher Report and worked for the NHL itself and his hometown Montreal Canadiens. He currently writes about all things Habs for THW, with it being a career highlight for him to have covered the 2021 Stanley Cup Final as a credentialed member of the press.