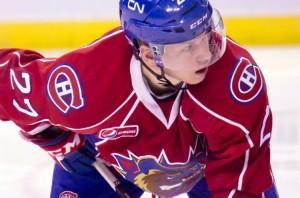 If the Montreal Canadiens are going to be more successful in 2016-17, at least one thing is clear: not as many St. John's IceCap regulars can end up playing for the big team. That doesn't mean a select few shouldn't.
To be clear, "more successful" here not only implies not blowing harder than an eight-year old on the candles of their birthday cake in order to get to presents. It also means at the very least contending for the Atlantic Division title again.
Just sneaking into the playoffs only to get eliminated in the first round should not be considered a decent rebound season or a job done well enough to prolong head coach Michel Therrien's tenure behind the bench.
And, while injuries should never enter into the excuse equation, they undeniably did this past season when general manager Marc Bergevin said, following the failed season: "If Carey Price was healthy, we wouldn't be sitting here having this conversation."
So, if you're keeping score, apparently Therrien, who served as head coach the entire season, has less to do with the team missing the playoffs than someone who only played 12 games. It's all Price's fault, didn't you know? Thank God we had that conversation. Otherwise, no one would have had any idea. Seriously. It's that ludicrous.
In any case, the 2015-16 Montreal Canadiens season saw no fewer than 16 players who also spent significant time in the American Hockey League suit up for the Habs. That's … a big number, one that is going to have to drop significantly if Therrien's going to be legitimately allowed to live and die with the next incarnation of this team.
That doesn't mean a completely healthy lineup has to be completely devoid of young talent (Therrien should take note). Here are the team's top five prospects who should be able to make a decent push for a full-time roster spot out of training camp.
*To make the amount of players more manageable, those who no longer qualify as potential rookies (Sven Andrighetto) were not be considered.
5. Charlie Lindgren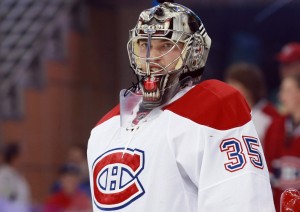 Free-agent signing Charlie Lindgren successfully debuted for the team late in the season, earning a victory over the Carolina Hurricanes with a .929 save percentage.
That's obviously a small sample size, but one that could cause the 22-year old to earn a longer look behind a presumably healthy Carey Price next season, usurping incumbent back-up-goalie Mike Condon's position.
However, in all fairness, Condon, thrust into a starting role no one could have predicted, didn't play all that badly. He should still have the inside track come training camp, with management hoping to give Lindgren as much ice time as possible, competing for the starting role in the AHL.
4. Artturi Lehkonen
Recent news reports indicate the Habs have come to terms with Finnish prospect Artturi Lehkonen on an entry-level deal, with the Collective Bargaining Agreement dictating a potential return to Europe were he to not make the NHL team out of camp.
Obviously, Lehkonen deserves a look, if only for the simple fact he broke a Frolunda record set by Daniel Alfredsson with 19 points in 16 playoff games this past season. Alfredsson had scored 18 during the 2004-05 lockout season, arguably as a star in his prime, going on to score a career-high 103 points next season with the Ottawa Senators.
If Lehkonen, as a 20-year old, has even close to the skill of a guy like Alfredsson, a guy who once won the Calder Memorial Trophy, the Habs would be extremely much more negligent not to at least give him a shot.
It's sad to say, but this is that shot. It's probably as much in his hands at this point as the Habs' season was in Therrien's without Price, Bergevin would have you believe.
3. Michael McCarron
By most accounts, the initial plan was to have former-first-round-pick Michael McCarron stay in the AHL all of last year. Injuries and a general inability to put the puck in the net forced Montreal's hand, and he ended up playing 20 with the Habs, scoring just two points.
It's not that he's a bust, but rather he wasn't exactly put in a position to succeed. If you're lost as to why the Habs would go from handling a prospect with kid gloves to baptizing him by fire, you're not alone. The Canadiens themselves obviously didn't know what they were doing with McCarron either, sending him down in favor of John Scott late in the season, despite indicating they would do just the opposite weeks earlier.
#canadiens Michael McCarron va rester avec l'équipe jusqu'à la fin de la saison selon son entraîneur. Il dispute tout un match ce soir.

— Renaud Lavoie (@renlavoietva) February 28, 2016
In any case, in McCarron the Habs have a 6-foot-6-inch, 234-pound center. It's not often one comes around, especially one who has proven as capable as he has at putting the puck in the net at lower levels.
The only reason he isn't higher on this list is because of the team's tight fit at center, with Alex Galchenyuk, Tomas Plekanec, Lars Eller and David Desharnais all set to compete for the top three positions.
McCarron just may not figure into the team's more immediate plans, which is okay. He could probably use more seasoning. Unfortunately, all that just means, by their own convoluted logic, he'll be getting top-line minutes at Galchenyuk's expense by November. Him or Desharnais anyway.
2. Charles Hudon
Charles Hudon takes the No. 2 spot on this list, much as he did in a similar piece last season, which named the top five Habs prospects who were arguably the most NHL-ready.
Despite Hudon's success this past AHL season, which included 28 goals and served as the second-straight campaign he placed second in team scoring, he was only rewarded with three games in the NHL.
Nevertheless, he impressively scored an assist in each of the two games in which he played less than 10 minutes. Still, the apparent thought process as to why he didn't get more of a chance to prove himself with the Habs is he needs to work more on his consistency, according to IceCaps head coach Sylvain Lefebvre.
Again, you can't argue with that logic, mainly because you'd be wasting your breath asking how Hudon lacks more consistency than other IceCaps who got in more games with Montreal.
To his credit, Hudon agreed with Lefebvre on the record, saying he wasn't always happy with the way he had been playing, at least the previous season. No specific word on how he felt in regard to his effort level this past one … or what he envisions for next year.
So, in summary: Scoring ability (check). Character in not rocking the boat, despite possessing every possible reason to do just that (check). French last name (check).
Needless to say, anything less than an extended call-up would be a huge miscarriage of justice, with a roster spot pending a successful training camp being much more in line with what Hudon actually deserves.
1. Daniel Carr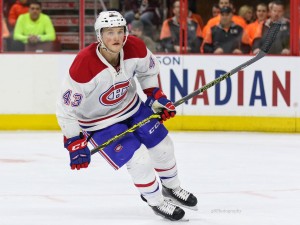 Daniel Carr fits in perfectly with Therrien's desired playing style, in that he goes to the net and tries hard every shift. He was rewarded with his efforts, not only on the scoresheet, but an expanded role as the season progressed, regularly getting over 13 minutes of ice time, contributing the odd goal.
In fact, his six (and three assists) in 23 games would put him on pace for over 20 in a single season, and it's hard to believe they were a fluke, after he led the Hamilton Bulldogs in goals in 2014-15.
Bottom line is Carr produces at whatever level he plays. Considering he also plays both the left and right side, two positions at which the Habs need more depth, it's almost a foregone conclusion a roster spot is Carr's to lose entering next season.
Carr may not have the same high ceiling as many other prospects on this list. He does have one thing going for him that everyone else does not, though. At 24 going on 25 and having just missed the 25-game cut-off last season, Carr is essentially a rookie in name only. He's about as ready as they come.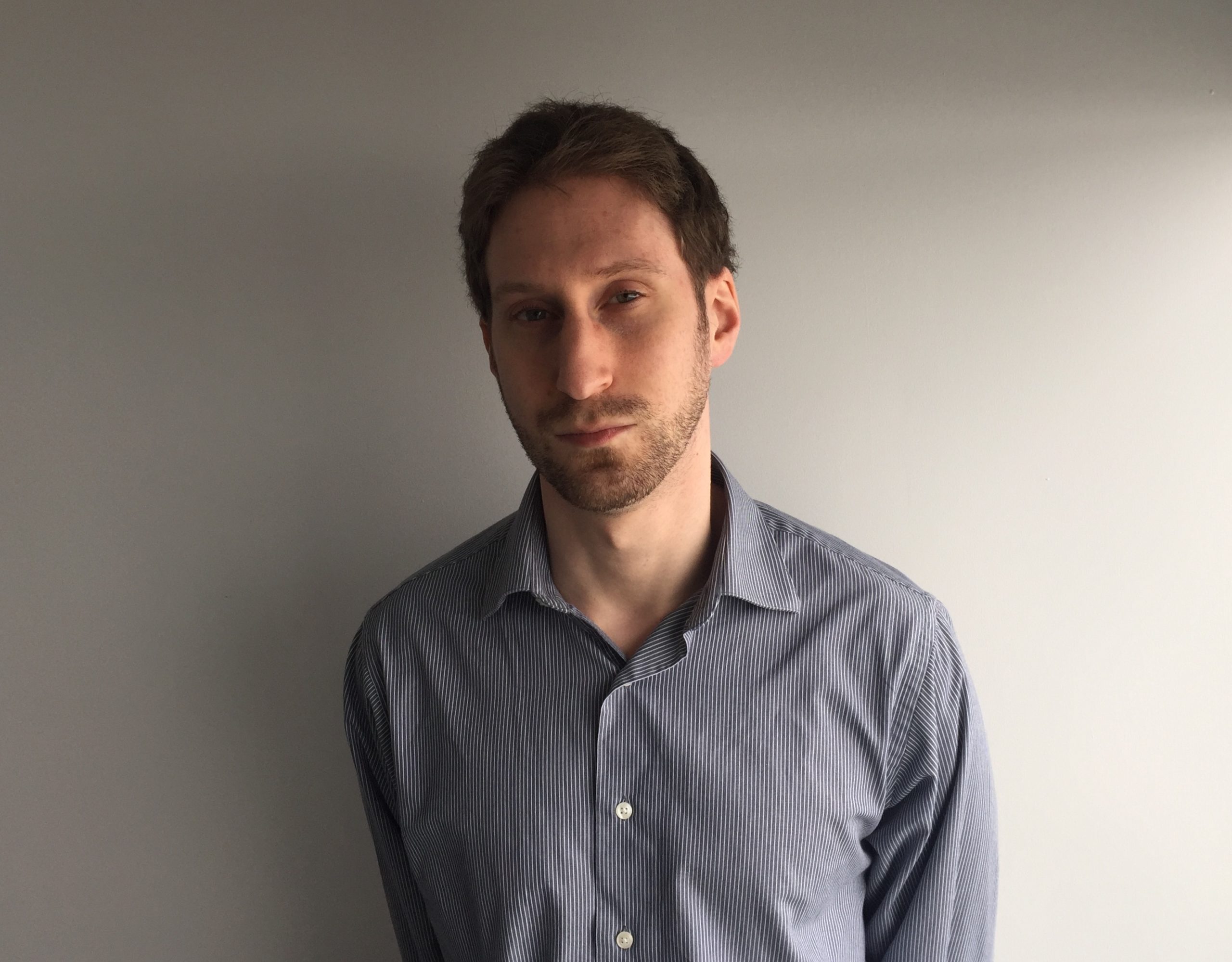 After 10 years of writing hockey, Ryan decided it was as good a time as any to actually join The Hockey Writers for the 2014-15 season. Having appeared as a guest on such programs as CBC Radio One's Daybreak, Ryan has also written for the Montreal Gazette and Bleacher Report and worked for the NHL itself and his hometown Montreal Canadiens. He currently writes about all things Habs for THW, with it being a career highlight for him to have covered the 2021 Stanley Cup Final as a credentialed member of the press.