The Pittsburgh Penguins have committed to major changes this offseason and the fun is set to begin as Kyle Dubas has been named the team's new president of hockey operations. Dubas had a wild falling out with the Toronto Maple Leafs and more specifically Leafs president Brendan Shanahan and found himself out of a job, even though contract negotiations were ongoing.

Now as Penguins president of hockey ops, Dubas will be ready to roll up his sleeves and get to work. He's never been a shy executive and is always open to a bold move or two to try and improve his hockey club. After former general manager Ron Hextall was in a constant struggle to convince others of his moves, there's no doubt who is in control now in Pittsburgh.
The Penguins need a serious facelift and there's a number of interesting free-agent candidates who have a history with Dubas and could follow him to Pittsburgh. The following five players could be on Dubas' radar this summer:
Ryan O'Reilly
The Penguins are desperate for a third-line center and Ryan O'Reilly will be the best one available once free agency hits on July 1. While a return to the Maple Leafs seems out of the picture at this point, Dubas may have to fight off the St Louis Blues for O'Reilly's services.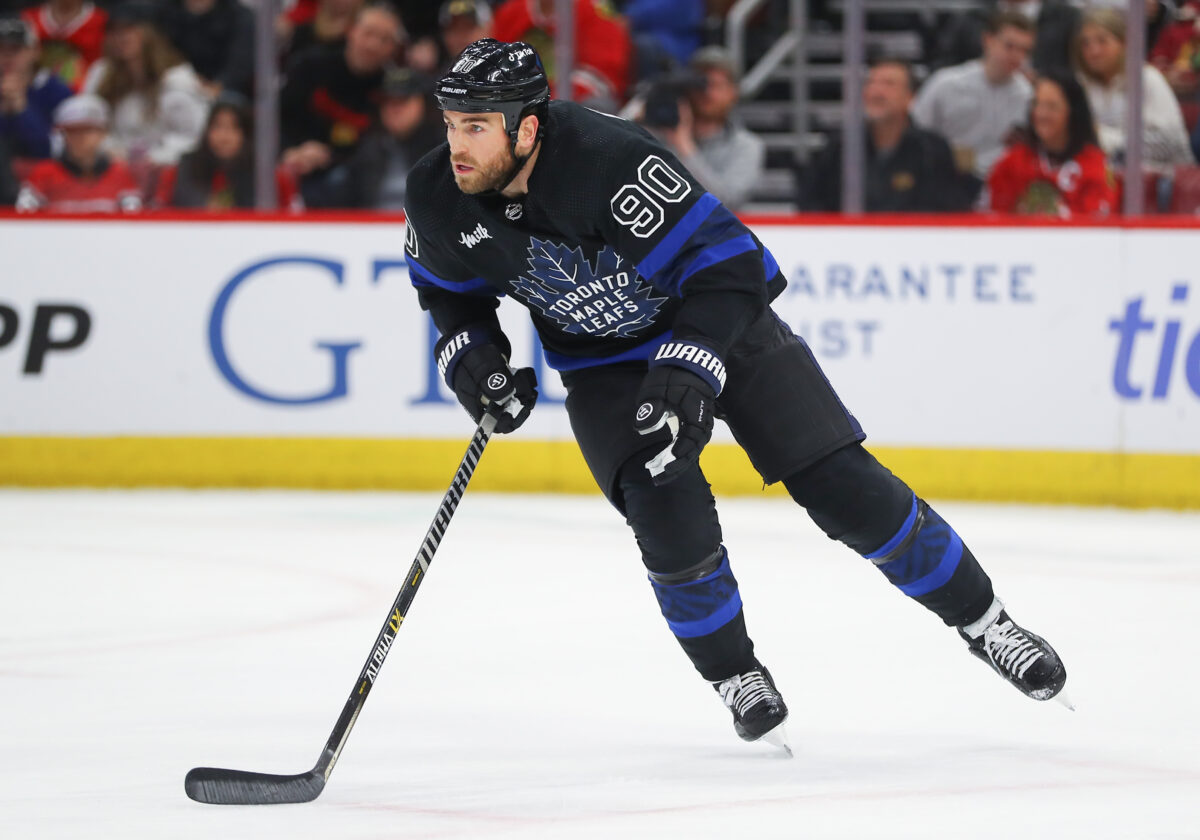 The Penguins currently have $20.2 million in cap space to work with, which may go up if Dubas decides to offload Mikael Granlund and his $5 million cap hit. Regardless if there's 'extra' money to work with or not, signing O'Reilly has potential. His next contract will likely be for four-to-five seasons at roughly $5-5.5 million annually. Affordable for the Penguins and a move they should think long and hard about.
Related: Penguins' 2023 Offseason Trade Targets: Winnipeg Jets
---
Latest News & Highlight
---
O'Reilly does it all. He's a leader and a proven winner. 'The Factor' isn't the fastest skater and frankly never has been, but his hockey IQ is off the charts and he's capable of making a difference in the game in so many different ways. He scored some big goals for the Maple Leafs down the stretch and can still get it done. The Penguins could have a new x-factor next season.
Frederik Andersen
The Carolina Hurricanes are going to have some major decisions to make this summer when it comes to their crease. While youngster Pyotr Kochetkov is signed long term, the 'Canes need to decide if they are moving ahead with either Frederik Andersen or Antti Raanta. Both are pending unrestricted free agents and if Andersen hits the open market, Dubas could have interest in bringing him onboard in Pittsburgh.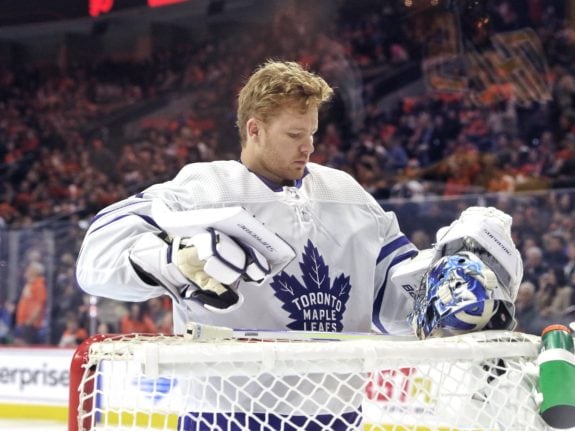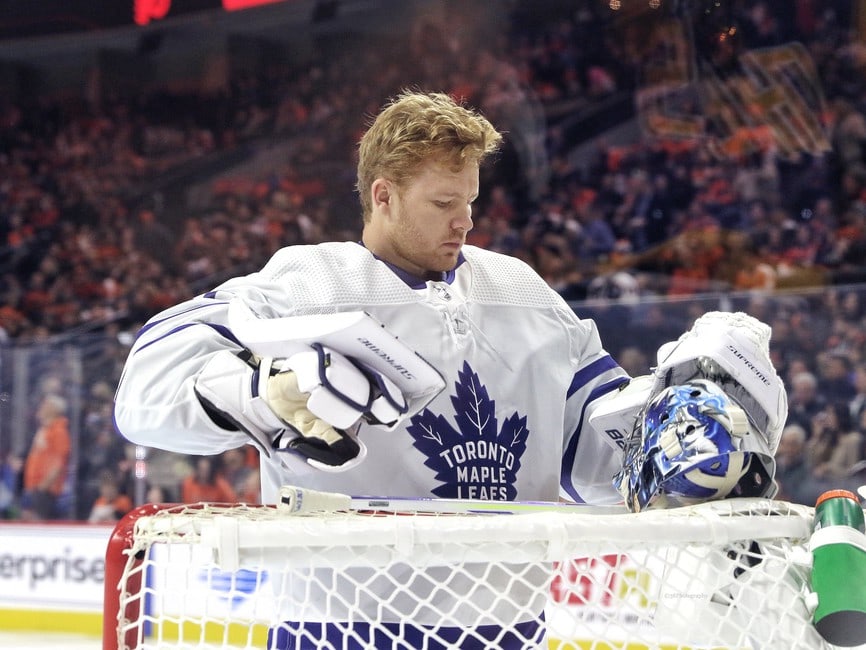 Yes, all of this hinders on the future of Tristan Jarry. The 28-year-old is also a pending unrestricted free agent and is arguably one of the best goalies available on the market. Jarry has been given the run in Pittsburgh for a few seasons now and hasn't been able to produce when it matters most. His career Stanley Cup Playoff record is 2-6, while posting a 3.00 goals against average and a .891 save percentage. Disappointing numbers to say the least.
Andersen, who turns 34 at the start of next season has plenty of playoff experience and has shown recently with the Hurricanes he's capable of stealing a game and carrying his team when they need it most. Yes, Carolina was just eliminated in the Eastern Conference Final, but no fingers were pointed in Andersen's direction as he was steady as ever.
Michael Bunting
Dubas should have some serious interest in bringing Michael Bunting to the Penguins. The pesky forward plays on the edge and loves to throw his opponents off their game with his in-your-face style. Bunting is a pending unrestricted free agent and isn't likely in the Maple Leafs long-term plans.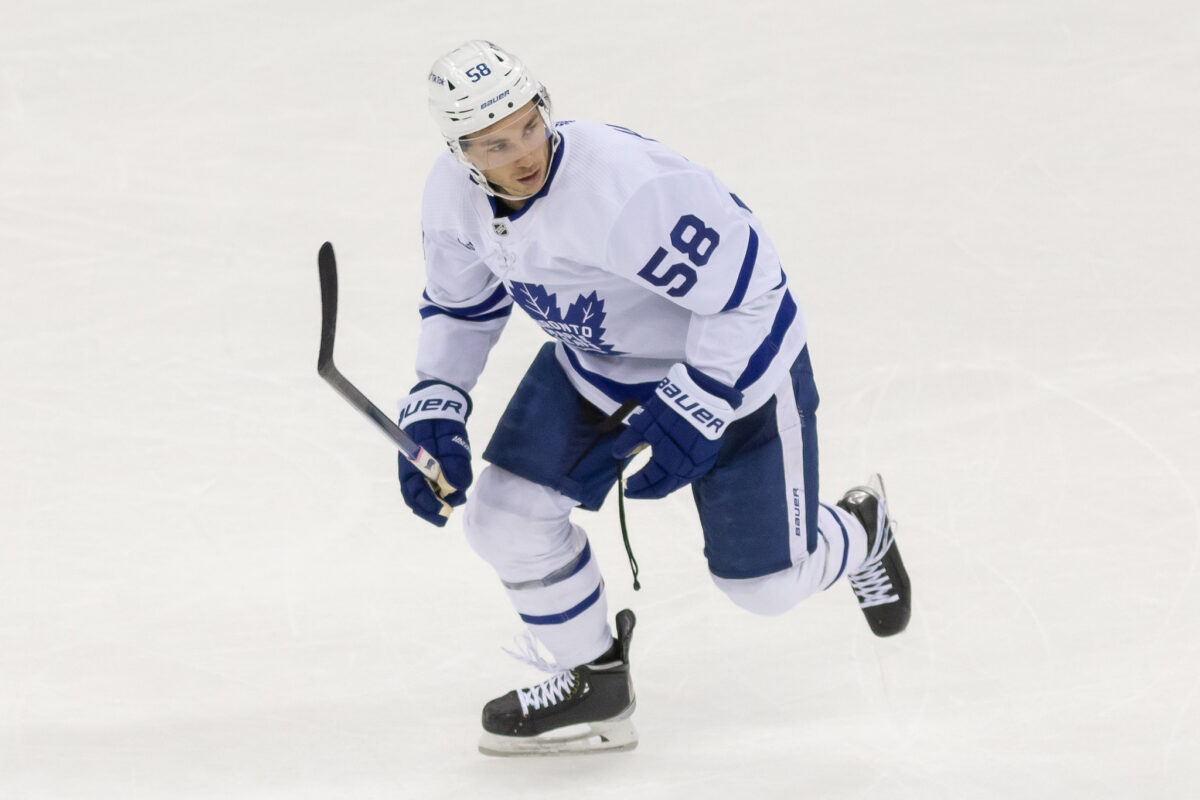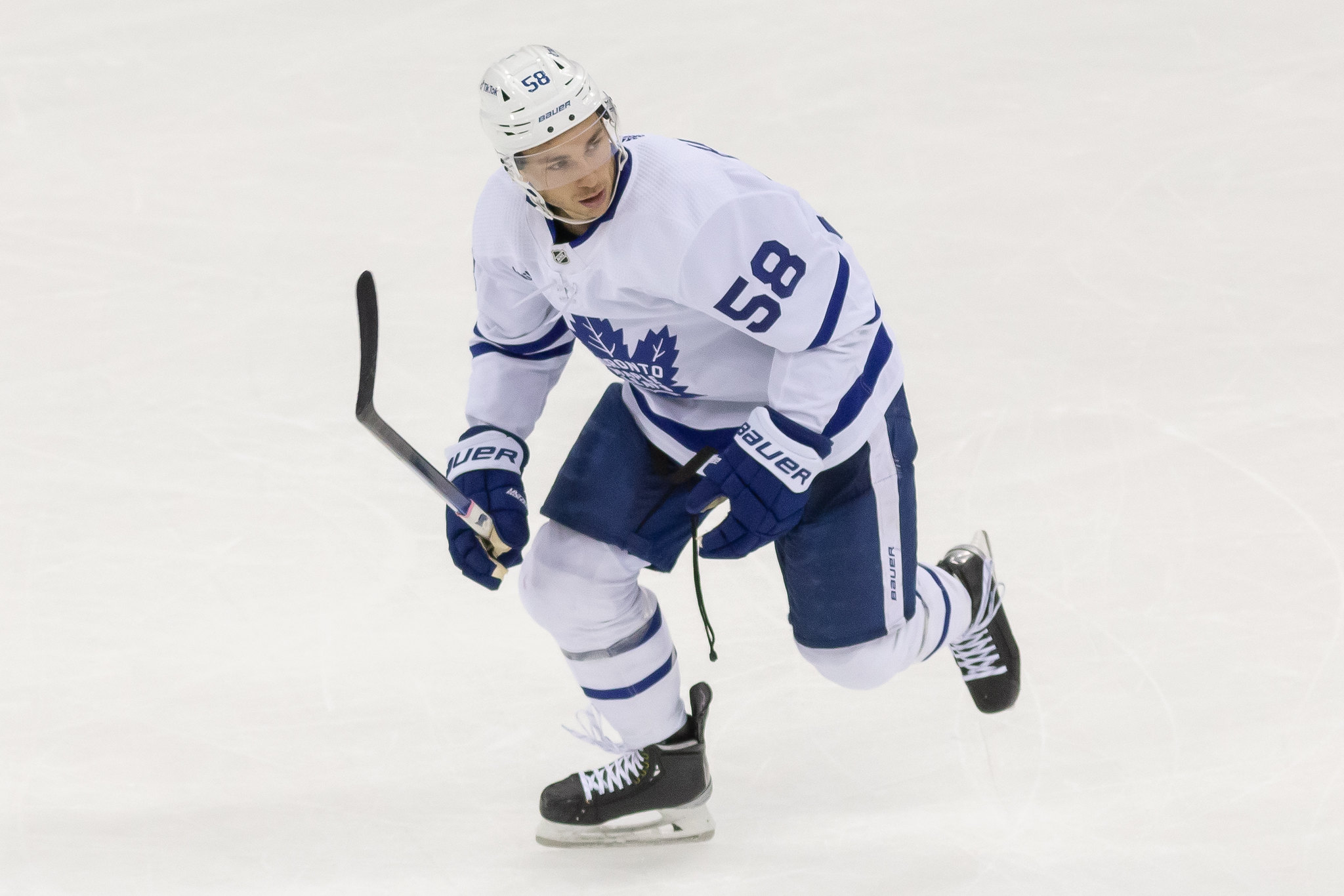 Dubas and Bunting's history goes back many moons. Both were a part of the Ontario Hockey League's Sault St Marie Greyhounds over a decade ago. This was one of the main reasons Bunting decided to sign with the Maple Leafs two summers ago to once again join forces.
As for the Penguins, they may be losing Jason Zucker and could use some more sandpaper among the top six. Bunting is versatile and could be a great option to replace or even join Zucker should the veteran forward re-sign in Pittsburgh. Bunting has experience playing on a top line with Auston Matthews and Mitch Marner and does a great job to get to the dirty areas of the ice and bring his teammates into the 'fight'. He's also capable of playing a checking role and this versatility is one of the many reasons he'd be a great fit with the Penguins.
Alexander Kerfoot
Speaking of versatile forwards, Alexander Kerfoot has been a Swiss-Army knife for the Maple Leafs these past few seasons. Dubas could have some interest in the pending free agent, as he's a huge fan of what Kerfoot brings to the dressing room and onto the ice.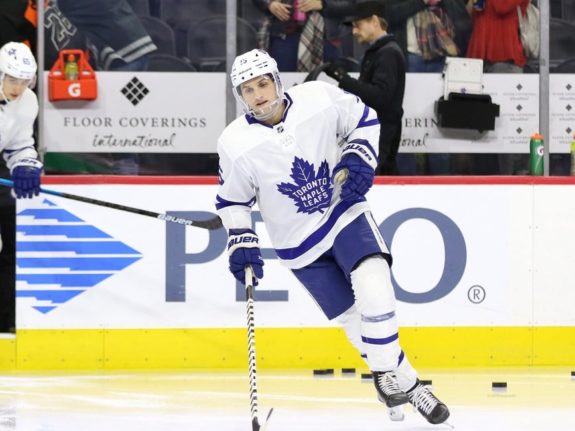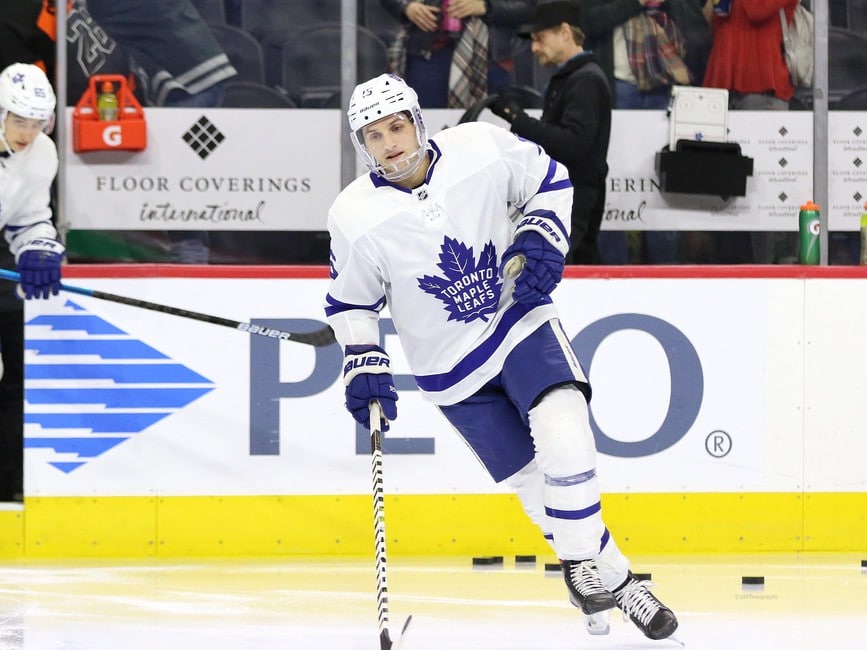 The 28-year-old Kerfoot has experience playing at center and either wing. Last season he recorded 32 points in 82 games, a decent season considering he started the season very slowly and went over 20 games between goals.
Last season at the trade deadline, Dubas acquired O'Reilly in a blockbuster deal with the Blues, however a small wrinkle in the trade saw the Minnesota Wild retain some salary in the transaction. Having this become a three-way trade saved the Maple Leafs money. Enough money to keep Kerfoot on the team. We'll see if Dubas' love will continue.
Noel Acciari
Speaking of the blockbuster trade between the Blues and Maple Leafs last season, Noel Acciari was a major part of the deal and made a huge impact in Toronto. 'Cookie' is perhaps the most ideal fit for the Penguins out of any of these former Leafs.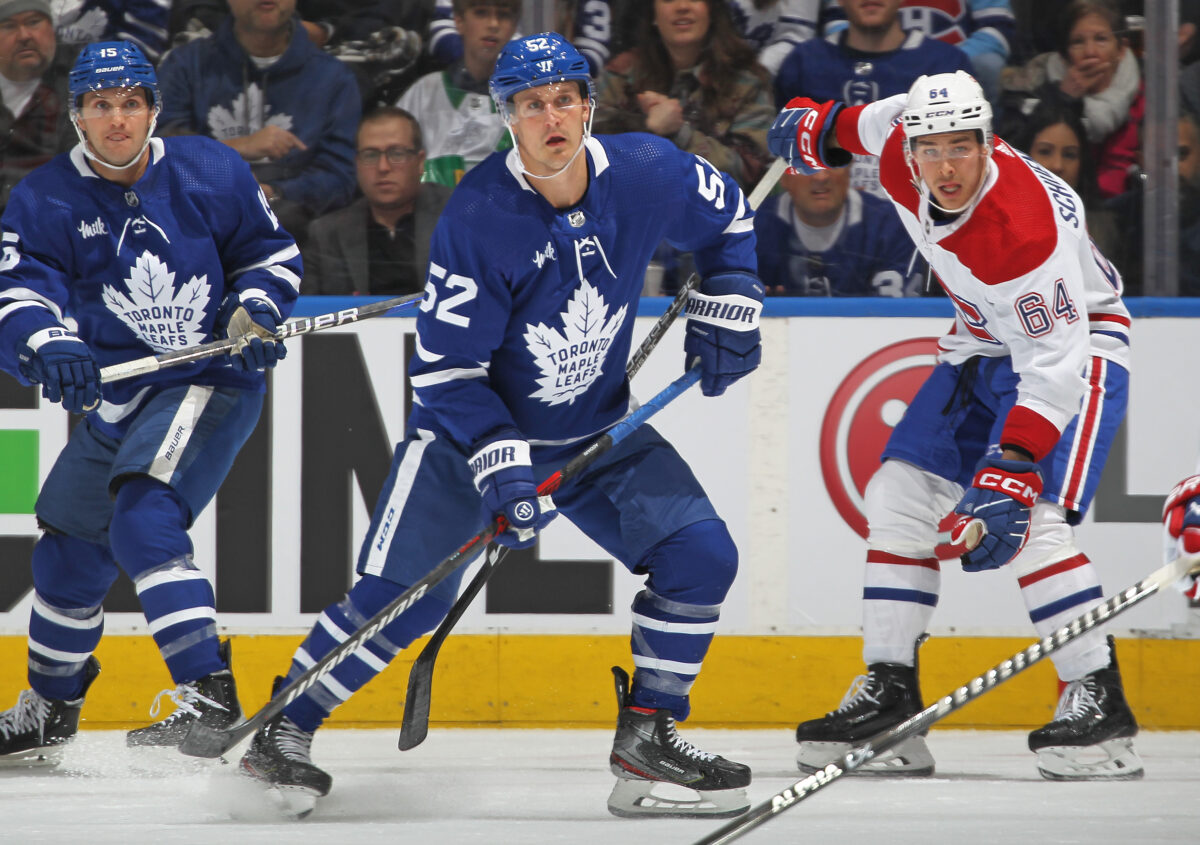 The 31-year-old veteran is someone who Dubas tried to acquire for almost three seasons. Acciari's very tough to play against as he finishes all his checks, is a frantic pursuing pucks and has an offensive game that's been underrated his whole career.
There's no doubt the third-line center position in Pittsburgh is a massive concern and something that needs to be addressed. Acciari would be a great compliment to Sidney Crosby and Evgeni Malkin as a right-handed shot, someone who is defensive-minded and would bring more sandpaper to the Pens' roster.
Finally, Dubas is signed, the deal is complete and now the savvy executive gets to work. There's no doubt he'll be active when it comes to free agency this summer and it will be entertaining to watch how many former Maple Leafs follow his lead to Pittsburgh.