With many teams expected to lose some useful players to free agency this offseason, we continue to look at how the Calgary Flames might benefit. Next up is the Colorado Avalanche who will be making a sizeable shift with their forward group.
J.T. Compher and Evan Rodrigues might be too rich for the Avalanche's blood or might be looking for something different than what the organization can offer. Both are strong middle to top-six forwards who can provide scoring and more, something the Flames will be looking at this summer, especially if they don't think they can keep certain members of the team heading into their final year under contract. Here's why these two forwards would be great fits in Calgary.
J.T. Compher
The Flames were in need of scoring from the wing last season, and they never resolved that issue once Sonny Milano fanned out. While some of the wingers regressed from 2021-22, which didn't help, Nick Ritchie and rookie Jakob Pelletier became the answer in 2022-23. The Flames and new general manager Craig Conroy have the opportunity to have a successful offseason by correcting last year's faults and locking some players in.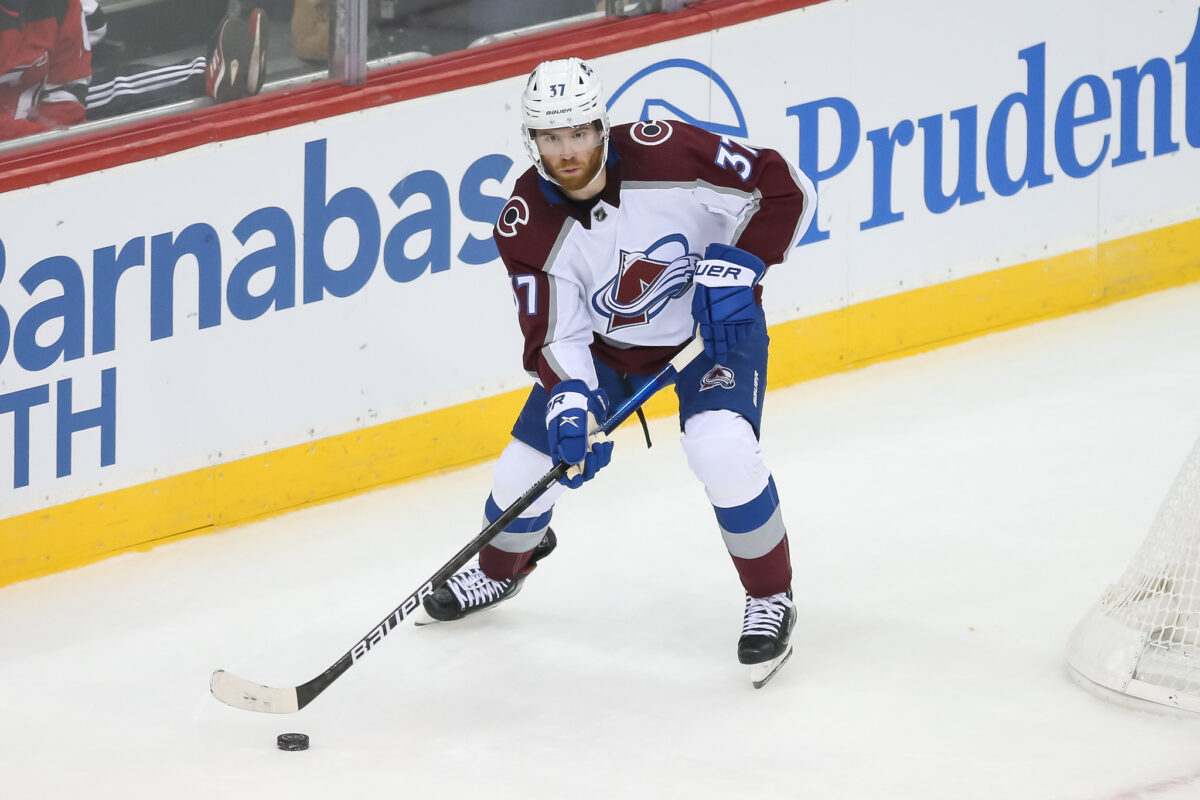 Compher likely won't get a seven-year deal, but five years seems about right after a strong season in Colorado's top-six, taking on big and important minutes. The pool of free-agent centers is the weakest in years as Compher is seen as one of the top options available. Fortunately, there are many potential trade candidates, which could lessen the competition for the versatile forward. Although he plays down the middle a lot, he has experience on the wing. Compher, who can play both and put up points and big minutes in the top-six, would be very valuable in case of injuries or if the Flames don't think they can bring back Elias Lindholm, Mikael Backlund, and Tyler Toffoli.
---
Latest News & Highlights
---
Compher might be seen as a risky investment with only one season as a bonafide top-six player. While he averaged 20:32 of ice time per game this season, before that, he was averaging just 16:11. He beat out any other internal candidates for the second-line center role after Nazem Kadri left and was forced to play bigger minutes than expected due to Gabriel Landeskog missing the entire season and Nathan MacKinnon, Valeri Nichushkin, Artturi Lehkonen, and Rodrigues all missing more than a handful of games each. At the point where the Flames are at, they have to take chances and hope more pay off than not.
Evan Rodrigues
Rodrigues isn't the same player as Compher, but he does provide security at both center and on the wing. He is a strong two-way player and got some recognition for it in 2021-22 when he finished 34th in the Selke Trophy race. Like Compher, Rodrigues only came onto the scene recently. The 29-year-old was a depth player who was counted on in his own end over providing scoring until his final season in Pittsburgh in 2021-22 when the depth was forced to step up. That's exactly what he did, which earned him a similar role on a banged-up Avalanche team this season.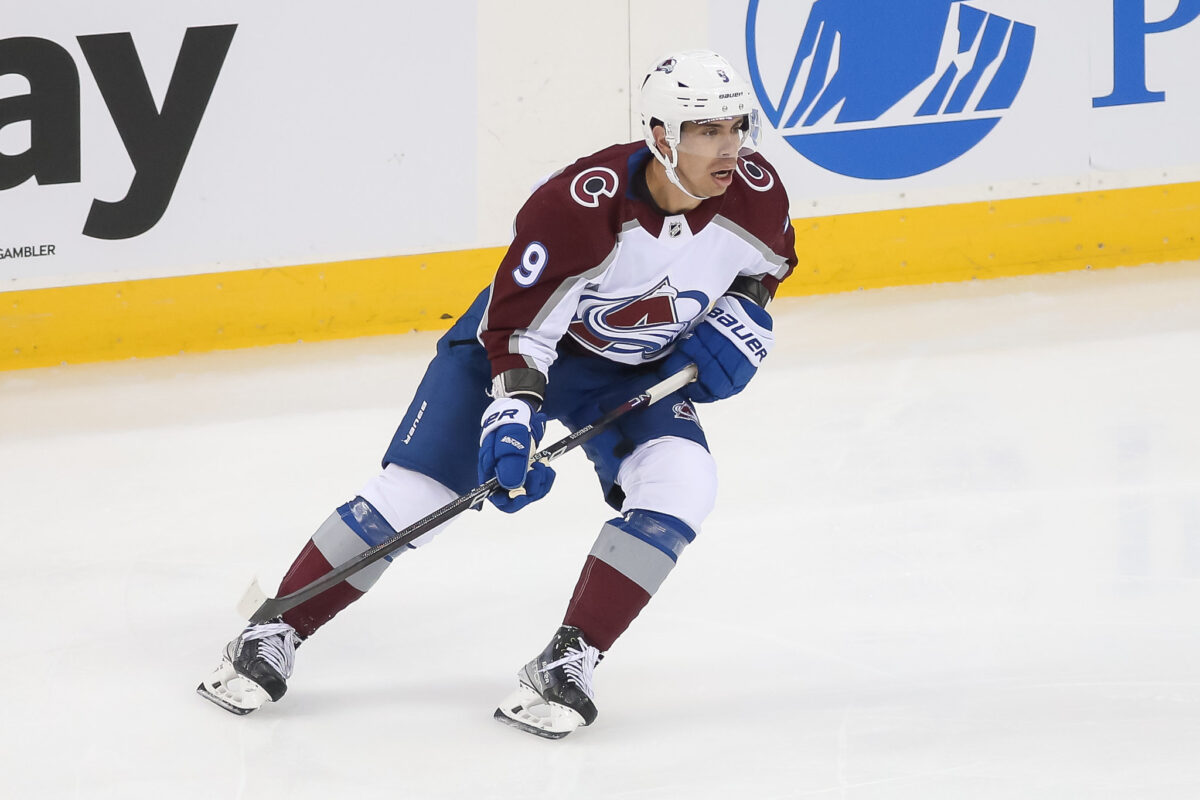 As expected, Rodrigues was counted on to spend significant time in the top-six and finished the regular season with 16 goals and 39 points in 69 games. Although those numbers aren't eye-popping, he also won't break the bank, and the team won't have to commit to him long-term. I'd give him 3-4 years max, and he would be an ideal candidate to play in the middle-six on the wing for the Flames. In 2022-23, the team proved that they are a three-line team rather than a top-heavy one, which means Rodrigues would benefit from playing with better players all the time. He can produce, contribute in every situation and should be on the Flames' radar.
Related: Calgary Flames' Free Agent Targets: Tampa Bay Lightning
The Flames are expected to make changes upfront this offseason, and while both players from the Avalanche are somewhat risky signings, they provide more than just points to sustain their value, and if one of them is locked in for a few years, it might soften the blow if the organization losses a player or two in the near future.