In this edition of Toronto Maple Leafs News & Rumors, I'll take a look at some of the changes happening with the team. I'll also share some background information about the new general manager (GM) Brad Treliving. 
Finally, I say goodbye to Spencer Carbery and wish him luck as he returns to the Washington Capitals. 
Item One: Treliving Seems to Check All the Boxes
In his search for a new GM, Brendan Shanahan emphasized the need for experience. Treliving is that and became the top candidate for three likely reasons.
First, he has experience in a Canadian market as the former GM of the Calgary Flames. Second, he was working in (what seemed on the outside at least) a more structured environment in Calgary than former GM Kyle Dubas had in Toronto. Third, Treliving has a track record of making tough and bold moves, and some will be needed soon.
Related: NHL Dream Team
Shanahan preferred someone who was both open-minded and who could work collaboratively with him.
Item Two: Why Treliving Cares So Much About Defense
Fans should expect Treliving to focus on building the team's defence this offseason. That's been his area of focus historically, and he's likely to continue that trend in his drafting and trading. 
It could be because when Treliving played professional hockey, he was a defenseman. Although he never made the NHL, he sure became a hockey pilgrim. Treliving's career was, let's say, "diverse."
---
Latest News & Highlight
---
Treliving played in five different leagues: the British Columbia Hockey League, the Western Hockey League, the ECHL, International Hockey League, and American Hockey League (AHL). 
Related: Origins of Every NHL Team: Eastern Conference
During his hockey travels, he played for 14 teams, scoring 163 points and earning a whopping 984 penalty minutes: Penticton Knights, Portland Winterhawks, Brandon Wheat Kings, Spokane Chiefs, Regina Pats, Ladner Penguins, Winston-Salem Thunderbirds, Greensboro Monarchs, Indianapolis Ice, Columbus Chill, New Haven Senators, Prince Edward Island Senators, Charlotte Checkers, and Louisville Icehawks. Treliving's playing career ended with the Columbus Chill after the 1994-95 season.
Item Three: Does the Name Treliving Seem Familiar?
If the name Treliving is familiar, it could be because Jim Treliving, Brad's father, gained recognition through his appearances on CBC's Dragons' Den where he exercised his entrepreneurial spirit and knack for identifying promising business ventures. 
Jim is the owner and co-founded of Boston Pizza. Over the years, he expanded the franchise to over 380 locations.
Perhaps Brad was inspired by his dad. He is now venturing into the middle of hockey's "Dragons' Den" by landing in Toronto. I know that Calgary fans are boisterous and passionate, but, in my experience, they are nothing like Maple Leafs fans.
Item Four: Say Goodbye to Spencer Carbery
Two days ago, the Capitals announced that they have hired Spencer Carbery as the team's new head coach. It's no surprise that Carbery was a hot commodity, given his strong coaching record; he also had interviews with the New York Rangers, Anaheim Ducks, and the Nashville Predators. 
Carbery was hired because of leadership skills, effective communication, player development expertise, and his familiarity with the organization. He was a coach for the Capitals' American Hockey League (AHL) affiliate the Hershey Bears before spending two seasons with the Maple Leafs. In Toronto, he was in charge of the power play and the team's forward units. 
Related: Assessing Keefe's Tenure as Maple Leafs' Head Coach
During Carbery's first season with the Maple Leafs in 2021-22, the team put up the highest power-play percentage in the NHL (27.3%), a significant improvement over the season before. In his time with the organization, the team boasted a power-play conversion rate of 26.6%, the second-highest in the NHL. In addition, their forwards ranked among the league's best, ranked fourth in goals (251) and points (589) in the 2022-23 season, and second in goals (277) and third in points (652) in the 2021-22 season.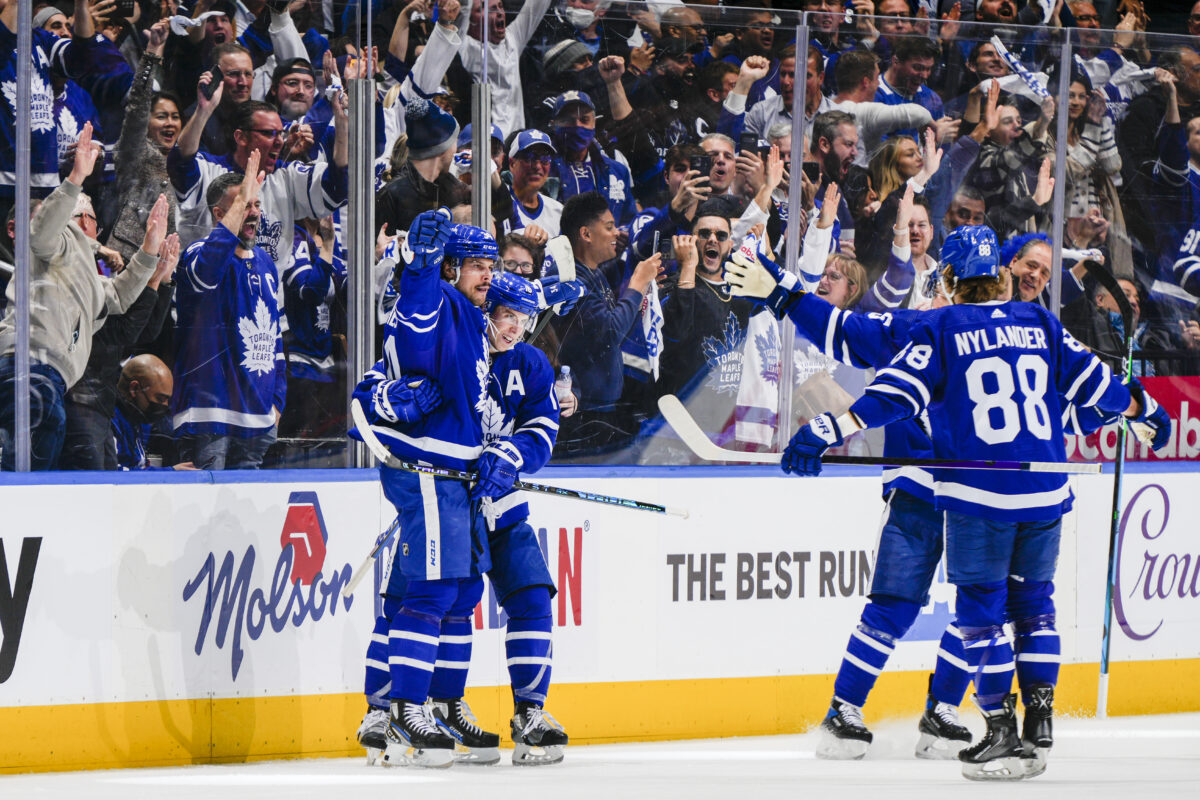 The 41-year-old becomes the 20th coach in Capitals history.
What's Next for the Maple Leafs?
The arrival of Treliving should solidify Shanahan's role as the driving force behind the Maple Leafs' direction. With two years remaining on his contract, Shanahan will now be accountable for the team's success (or failure). 
Related: Ex-Maple Leaf Wendel Clark Weighs in on Current Leafs Stars
This is going to be a really interesting offseason. Treliving will need to make a lot of other decisions over the next while. How reshaped will this team look is still a question.