In an interview shown during Monday's Buffalo Sabres and Toronto Maple Leafs' hockey game, Wendel Clark conversed with David Amber. During his talk, he took the opportunity to weigh in on several issues and players on the Maple Leafs from his perspective as a former player, who's also a Maple Leafs' fan.
It was an insightful conversation that covered a variety of topics. These included what it's like to play in Toronto, how Mitch Marner and Doug Gilmour share a number of characteristics, the physicality that Auston Matthews will face during the postseason, how skilled the depth players are for the team, to the amazing play of William Nylander.
In fact, I thought the interview was so fulsome that I wanted to share Clark's points with Maple Leafs' fans. In this post, I'll do just that. Here are some of the points that Clark and Amber made during the interview.
What It's Like to Play in Toronto
First, allow me to offer some personal thoughts. As I've covered the team for five seasons, I've come to see in action how "special" and unique Toronto is as a hockey market. The city has a long and often-frustrating love affair with this storied franchise. The Maple Leafs, as one of the original six teams, also have a long NHL history.
Surfing the wave of that history rides a passionate and dedicated fanbase. This fanbase, on one hand, is long-suffering. But the expectations fans place on their team can put a ton of pressure on players and team management. Nothing less than excellent will do. 
Related: Revisiting the Wendel Clark for Mats Sundin Trade
Players are held to high standards, and the media coverage of the team is intense. However, from my perspective, the media who cover the team are usually positive and forgiving. Like me, they are fans as well.
As well, the Maple Leafs are one of the most heavily covered teams in the NHL. All these factors combine to create a high-pressure environment that's both exciting and challenging for players. But certain players, and Matthews is one of them, can handle the pressure and succeed in Toronto. For him, the rewards are immense. From what I can tell, he thrives in this market.
Wendel Clark Weighs in on His Experiences
During the interview, Clark shared his belief that there's a unique energy in every game in Toronto. The city's passionate fanbase, the high level of media coverage, and the long history of the team all contribute to this atmosphere. For players drafted by the Maple Leafs or traded to the team, a sense of excitement and pressure comes with playing in such a high-profile market. 
---
Latest News & Highlights
---
According to Clark, that makes playing in Toronto different from other markets. Here, every game feels like a playoff game, even during the regular season. Yet, Clark notes, for players who thrive in this type of environment, Toronto can be a great place to play hockey.
For Clark, Are There Similarities Between Doug Gilmour and Mitch Marner?
When Amber asked Clark to compare Gilmour and Marner, Clark believed the two players shared a number of similarities. First, both players have an exceptional on-ice vision. This vision allows them to read plays and create scoring opportunities for teammates. In addition, both players are skillful enough to distribute the puck effectively, helping set up linemates for success.
Related: Maple Leafs Commentary: What Makes Mitch Marner Underrated?
Another similarity between Gilmour and Marner is their versatility. Clark noted that Gilmour could play different roles and would often be moved up and down the lineup depending on the situation – especially in the playoffs. 
Clark called Marner an energy guy who shows an ability to play wherever he's needed. In fact, (my addition) Marner makes every line he plays on better. Clark seems to agree and noted how many different lines both Gilmour and Marner have played on during their time with the Maple Leafs.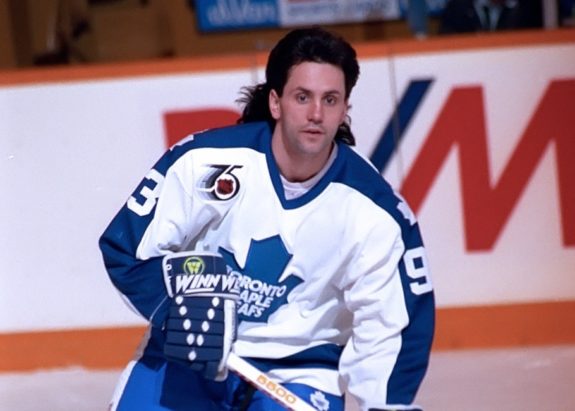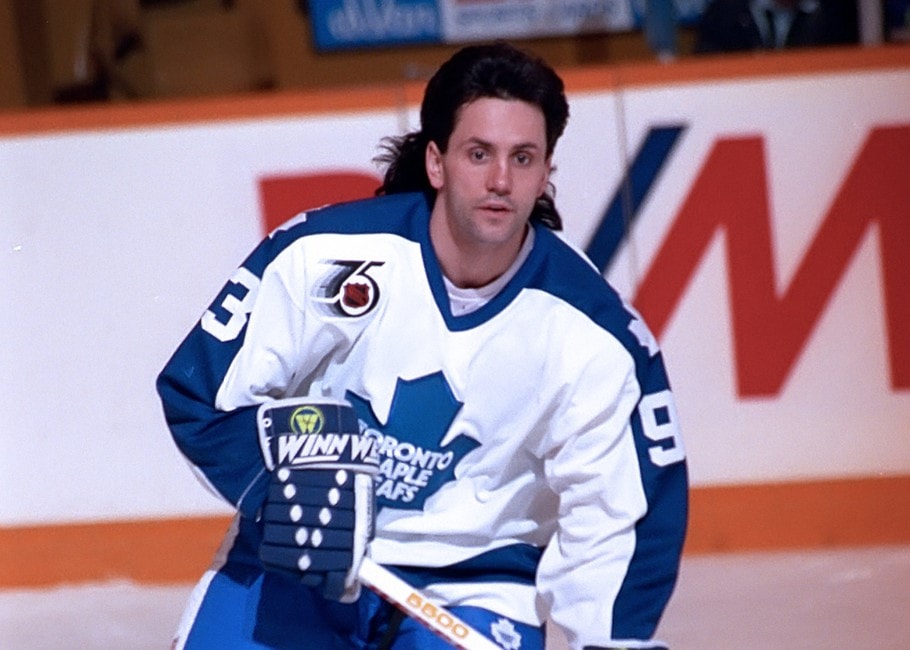 Finally, both players make things happen on the ice, even when things seem to be going against them. As Clark notes, Gilmour was known for his tenacity and his ability to make big plays exactly when his team needed them most. Marner shows a similar ability. He can seize the moment to make a difference in important games.
Related: Scotty Bowman: A Coach's Life
Overall, while Gilmour and Marner might have different styles of play, they share many of the same qualities. Hence, that makes them both successful players in the NHL.
Clark Discusses Whether Auston Matthews Can Handle the Physicality of the Postseason
Clark, similar to everyone else, believes Matthews is a talented and skilled player. But as a tough guy himself, Clark noted that Matthews has grown into the ability to handle the physicality of the NHL game. He believes opposing teams will likely target him during playoff games, but he also believes Matthews' size and strength make him a difficult player to contain.
In terms of the Maple Leafs' response to physical play against Matthews, Clark notes that it's important that the team protect its star player and send a message back the other way. Cheap shots and dirty play won't be tolerated. In addition, Clark believes the team has a physicality that can respond. Not only does the team have physical guys, but guys who can also score.
Clark Shares How Maple Leafs Depth Might Add to Postseason Success
Overall, Clark seems to believe the Maple Leafs have a talented team that can make a deep playoff run. While physical play might be a factor in the postseason, Matthews and his teammates have the skills, physicality, and experience to overcome the challenges.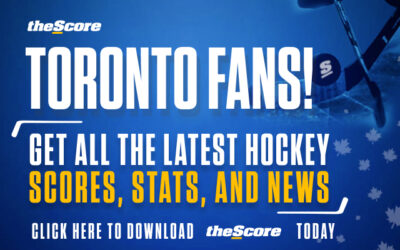 Obviously, Clark believes that having strong depth players is important for playoff success. He sees this team as well-rounded, able to handle physical play, and can score. Clark likes the Maple Leafs' roster additions. He likes depth players who provide a mix of skill, toughness, and energy.
Related: Maple Leafs News & Rumors: Anderson, Young D-men & Cookie
Overall, Clark believes the Maple Leafs are not just a group of tough players, but the team's roster is both talented and tough. For him, that will help give them a postseason edge.
Clark Shares His Thoughts about William Nylander
Clark believed Nylander is a skilled player with the ability to create offense anywhere he plays. Clark sees his ability to carry the entire team. Nylander is seen as a "glue guy" who can bring different parts of the team together on the ice.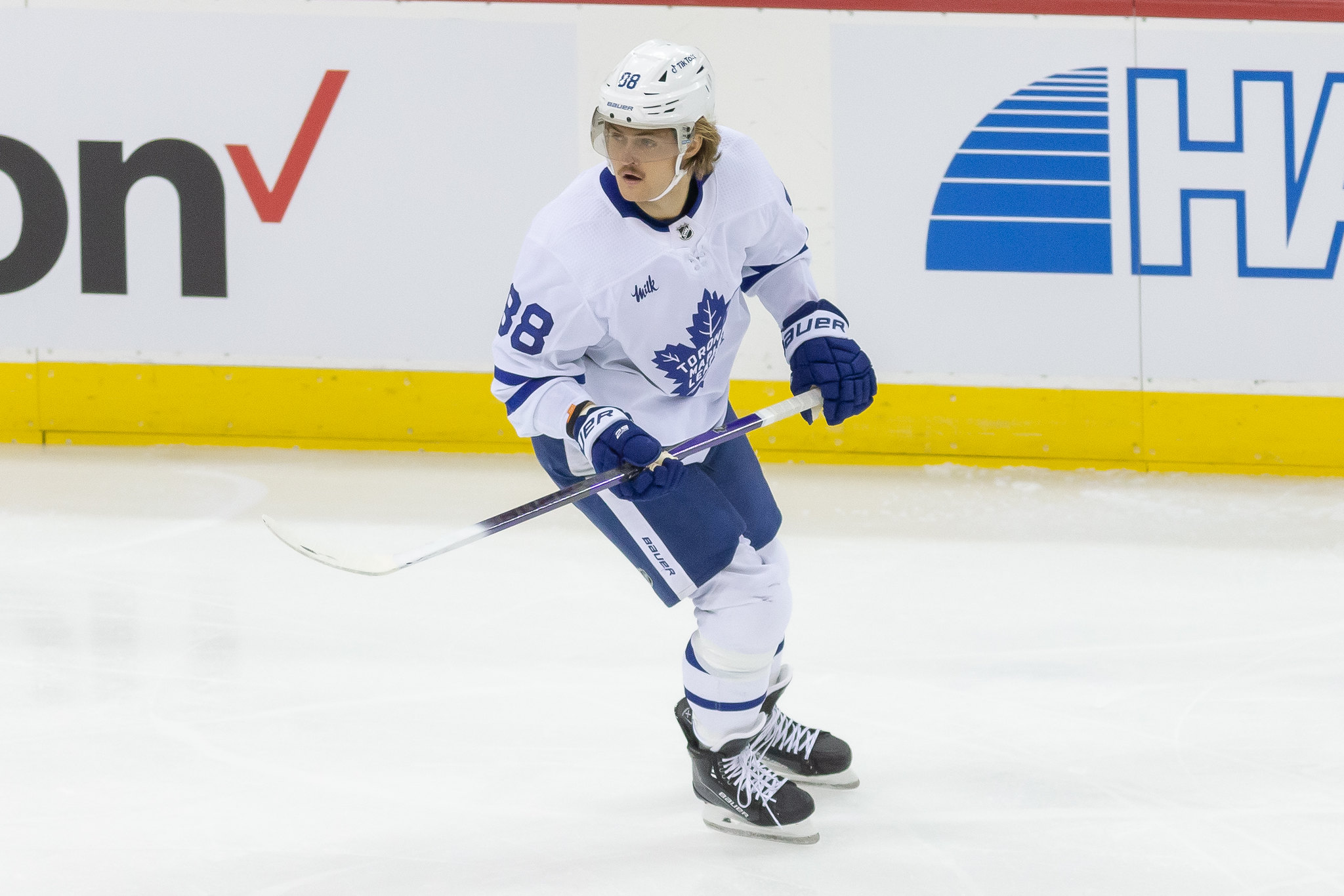 Clark seemed to marvel at Nylander's ability to play well, regardless of different line combinations. He noted Nylander's ability to carry his own line, regardless of who plays on it. He has the speed and skill to keep up with the team's top players, but he also has the hockey sense and creativity to make things happen with bottom-six lines.
Related: 7 Cool Things About Mitch Marner
Opposing teams certainly have to watch out for Nylander when he's on the ice, which creates more space and chances for his teammates. Nylander's opportunistic scoring ability means he doesn't need a lot of chances to make an impact on the game. He can make a big difference in the team's on-ice performance all by himself.
Wendel Clark Remains a Maple Leafs' Fan
Who knows whether Clark is accurate with all his insights? But for sure, he's a Maple Leafs' fan. He was the team's first overall pick in the 1985 NHL Entry Draft and spent a total of 13 seasons with the Maple Leafs, serving as team captain from 1991 to 1994.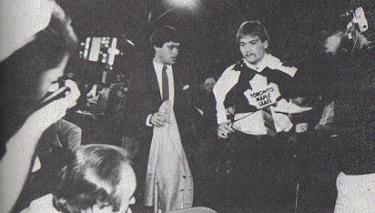 Clark is considered one of the greatest players in Maple Leafs' history, known for his gritty and physical style of play. As the interview suggests, even in his retirement, he remains a devoted Maple Leafs' fan and a passionate alumnus who cheers for his team's postseason success.
---
---