Here's what we know today. The Toronto Maple Leafs have had another strong 2022-23 season, ranked fourth in the NHL standings. They have the talent to win a playoff series and perhaps make a strong run for the Stanley Cup.
However, they have a history of underperforming in the playoffs, and whether they can finally break through this season remains to be seen. However, the organization seems to be going all-in – and without disrupting their roster. 
Related: NHL Expansion After Seattle
How will they perform in the playoffs? That's the big question. This edition of Maple Leafs News & Rumors was written within that context. There's always a balance between icing the best team for this season and continuing to build a team for the future.
---
Latest News & Highlight
---
All three items below balance the present and the future. Joey Anderson might have a place on next season's team with the salary-cap space as it is. Yet, he was put on waivers. The young defensemen in the organization look like a strong group for the future, but are they experienced enough for this season's postseason run? Finally, Noel Acciari looks like a keeper, but can they manage it past this season?
Item One: Joey Anderson Clears Waivers
I was surprised to see that the Maple Leafs retained Joey Anderson after placing him on waivers. Given his recent play in the NHL, and his impressive numbers with the Marlies, there was a good chance another team might have claimed him.
Related: Maple Leafs Early Line Matchups Raise 8 Questions
I'm pleased he's staying and can continue his development with the Marlies. I see him making another appearance with the Maple Leafs in the future.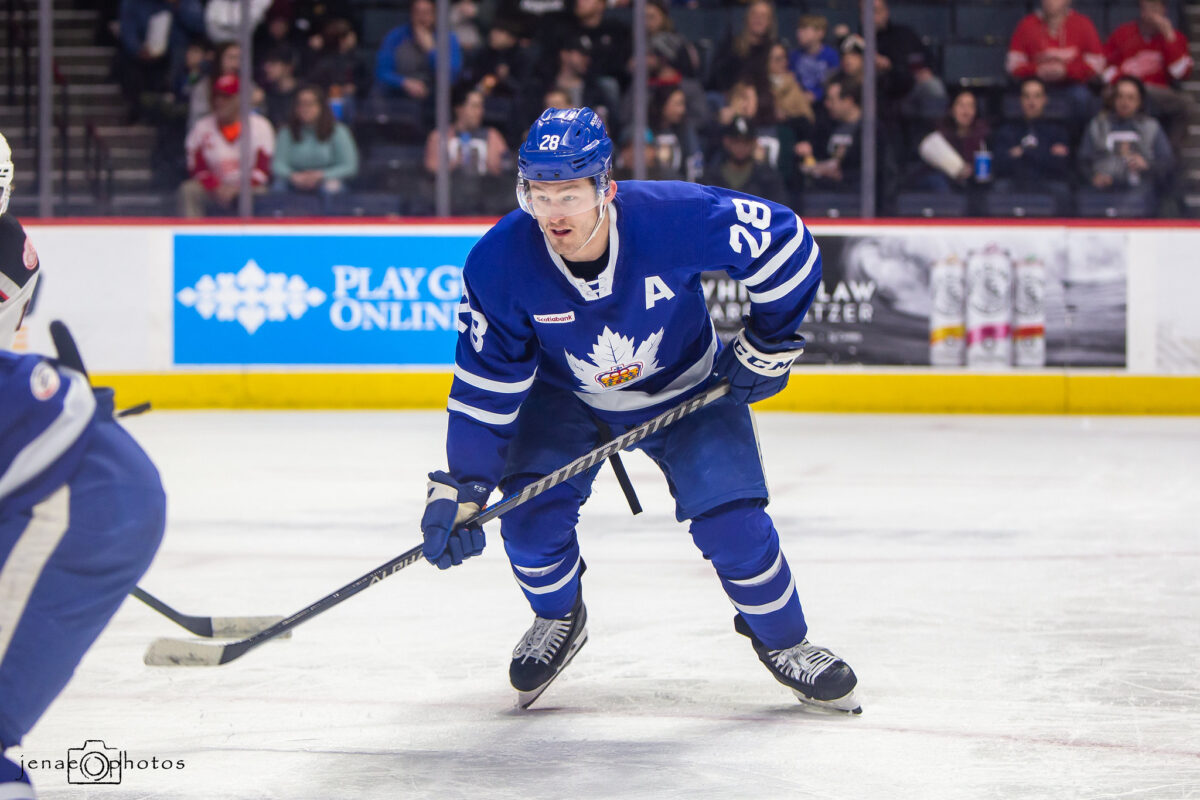 Anderson's scoring and physicality could make him a valuable depth option for the Maple Leafs. He has potential, and it will be exciting to see how he continues to develop over the coming years. Although it's way too early to be thinking about next season, there might be a ton of roster turnover this offseason, which could open up a spot in the bottom six.
Item Two: Rasmus Sandin Might Not Play
Rasmus Sandin was back at practice and is recovering from his injury. Getting Sandin back before the trade deadline is particularly important because he gives the team more options on defense, which allows the coaching staff to experiment with different defensive pairings to see what works best.
Related: Maple Leafs Commentary: Jake Muzzin, Two Different Players
The team's defense has been a pleasant surprise this season, especially with Jake Muzzin having played only four games. The roster has stalwart defenders and more inexperienced players. Mark Giordano and TJ Brodie seem to play well with any of the less-experienced players and offer them "sheltered time." Will the two Swedish blue liners – Timothy Liljegren and Sandin –be able to play well enough as partners during the postseason? 
You may also like:
Justin Holl plays better when he tries not to do too much. He and Morgan Rielly have played well together before, so does it make sense for them to be paired up again? 
Conor Timmins has been a pleasant surprise since joining the team in November. He's also shown his ability to contribute offensively. Perhaps pairing him with Brodie would allow him to continue developing his skills in a more sheltered role.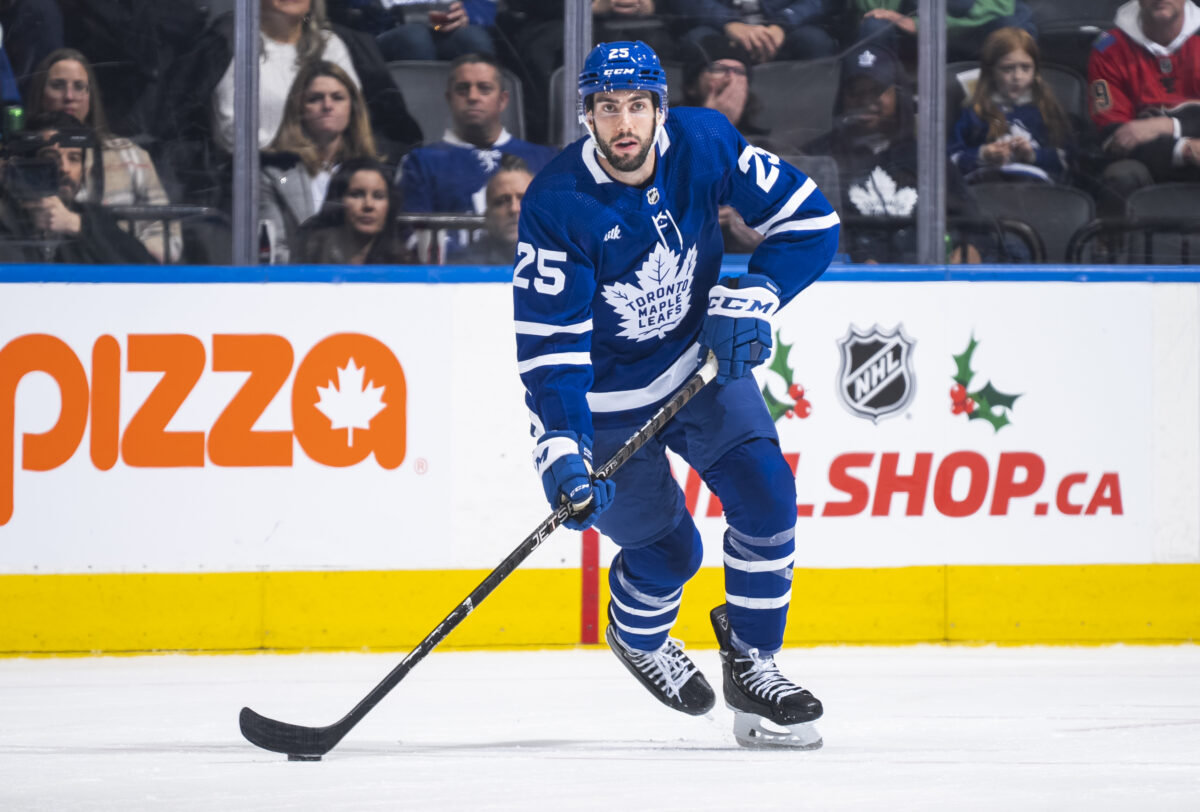 The team's defense has been a point of concern in recent years, but the future now looks bright for the Maple Leafs. The issue is the immediate task of playing well in the postseason by mediating the inexperience of the young defensemen. As talented as they are, it takes a long time to figure the position out, and they are still prone to "rookie" mistakes.
Related: Toronto Maple Leafs Trade Deadline History
The Maple Leafs might have enough depth on defense to manage this season, but do they have enough experienced depth? I hope the team doesn't place Jordie Benn on waivers, as some have suggested. It's also why I would not be surprised if general manager Kyle Dubas trades for another experienced defenseman who's a steady, defense-first (cheap) old-timer.
What's Next for the Maple Leafs?
Acciari has the odd nickname of "Cookie." Where did that come from? 
In a Sportsnet video, Acciari mentioned that he loves cookies. His pregame routine includes having a cookie before his nap. He also shared this experience by calling his son during his "cookie time."
The "Cookie" nickname was given to him by former teammate Keith Yandle when they both played for the Florida Panthers. As Acciari tells it, he was disappointed when there were no cookies available at the pregame meal, and Yandle helped him incorporate them into their routine. 
Yandle enjoyed Acciari's passion for cookies and then started calling him "Cookie."