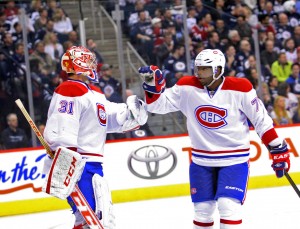 The first-place Montreal Canadiens lead the Atlantic Division as the NHL returns from its annual holiday hiatus, with many analysts and (non-Habs) fans alike questioning the legitimacy of the team's bid for the Stanley Cup.
It's easy to have doubts, seeing as Montreal holds the lowest amount of points relative to the other three division leaders and is No. 1 in their own by the slimmest of margins.
The Habs lead the second-place Tampa Bay Lightning by zero points (46 each), have less regulation and overtime wins (18 vs. 20), and are only ahead in the standings for the simple reason that Tampa has played one more game (36 vs. 35, giving Montreal a superior points percentage).
For these reasons and more, most experts (many of whom initially predicted the Boston Bruins would win the division) currently have Tampa as the favorite to come out of the Atlantic. However, there is a flipside to that argument, namely, if the Lightning are so great and the Habs not so much, why isn't Tampa in first instead?
Here are the top five key stats behind Montreal's success so far this 2014-15 season:
5) Five-on-Five Corsi For (50.1%)
Montreal is officially average in terms of puck possession.
Admittedly, that's not the most impressive statement one can make about a given team. However, it's the undeniable truth according to stats compiled by Stats.HockeyAnalysis.com. It's also an improvement over last year, when the team was 26th in the league in terms of Corsi for (shot attempts) at five on five (46.7)… and made it all the way to the Eastern Conference Final.
The key here, though, is not that teams like the Chicago Blackhawks (first with 54.8%) or even Tampa (second with 53.7%) place ahead of the Habs by a sizeable margin. It's that the god-awful Edmonton Oilers (50.3%) do as well.
Stats like Corsi are an indicator of future success. However, they're not the be all and end all. They're merely pieces of the puzzle and taken alone they may paint an inaccurate picture. Would the Habs ideally have higher puck possession? Of course, but they make up for their shortcomings in other ways.
4) Faceoffs (55.2%)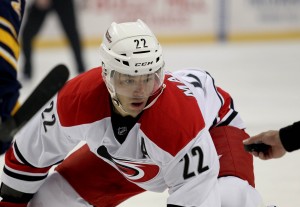 The Canadiens are first in the league in terms of their success rate at faceoffs (55.2%). It's an impressive stat, with Manny Malhotra also leading the league with an incredible 62.4%. The next-highest player, Arizona Coyotes forward Martin Hanzal, has 58.6%. It's all the more impressive when you factor in how the Habs were only 49.6% successful in the faceoff circle last season.
It just goes to show how great of a pick-up Malhotra, who makes just $850,000, was by general manager Marc Bergevin. The pick-up in turn goes to show how shrewd Bergevin can be and has been for the last little while, earning a nomination for GM of 2013-14.
There may not be a specific stat to measure successful management, but Bergevin, based on recent moves like getting rid of Rene Bourque and Travis Moen's undesirable contracts, should be at the top of that one as well.
3) Winning Percentage when Scoring First (1.000)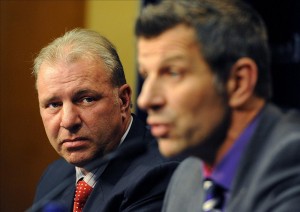 Montreal also leads the league in one other category, being perfect whenever they manage to score first. Of course, "manage" is arguably the key word in the last sentence, as the Habs have only done so 12 times, which is tied for last in the NHL (with the Colorado Avalanche and Arizona Coyotes).
While Montreal can no doubt benefit from better starts, it's a good sign that, whenever they're able to get up for a game, they win. Of course, considering the amount of times they don't score first, the number of wins they've earned after trailing first may actually be more impressive. They are third in that category (10).
2) Penalty Kill (86.3%)
Only one team (Pittsburgh Penguins) has a higher penalty-kill success rate than the Canadiens with more total time down (at least) a man.
Pittsburgh has a success rate of 86.8% with a total of 219:22 served on the penalty kill. Montreal's total is 206:10. For comparative purposes, the Calgary Flames lead the league with over a full game less than Montreal (143:38).
There are a number of conclusions to be drawn from the above numbers. Sure, Montreal can stand to be more disciplined. More than that, though, just like last year the Habs are getting lights-out goaltending.
1) Team Save Percentage (.922)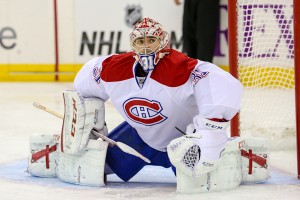 Montreal Canadiens goaltender Carey Price (.926) placing directly behind Pittsburgh Penguins goalie Marc-Andre Fleury in save percentage would normally be a bad thing. After all, Fleury has a career regular-season save percentage of, I kid you not, .911.
This year, though, Fleury has been incredible, placing sixth in the league in that category (.929). And his six shutouts, compared to Price's two, also serve as a decent argument that the latter has been even more consistent.
Canadiens back-up goalie Dustin Tokarski has also been very good (.914), combining to give the Habs the fourth-best team save percentage in the league. The Habs trail only Pittsburgh, Chicago, and the Nashville Predators there.
Generally speaking, that kind of goaltending is unsustainable, especially considering the amounts of shots Montreal gives up. However, as alluded to earlier, Price is in turn giving the Habs elite goaltending for the second straight season, hinting at the potential for long-term success with him in the crease.
There's little denying the Habs have been getting their fair share of puck luck. Summing the team save and shooting (9.5%) percentages yields the fourth-best PDO in the league at 1.016, with the theory being that over the course of time that figure will regress back to 1.00.
While the average NHL shooting percentage is just below 9% (it is 8.9% so far this season), the good news is Montreal is the only team with a top-five PDO to have its shooting percentage below 10%.
The logic here is if Price is able to continue playing well, Montreal should be able to maintain some semblance of their early-season success moving forward. It's definitely not guaranteed, but all the stats in this article seem to indicate it is at least probable.
As for those three teams above Montreal in terms of PDO? They are the Toronto Maple Leafs (1.027), Pittsburgh (1.026), and, oh, yes, Tampa (1.018).
To those naysayers who believe Tampa to be superior, they definitely can make a decent argument to that effect. It's worth noting, though, that the Lightning have technically been "luckier" than the Habs. And, yet, they aren't the ones leading the Atlantic right now. The Habs are.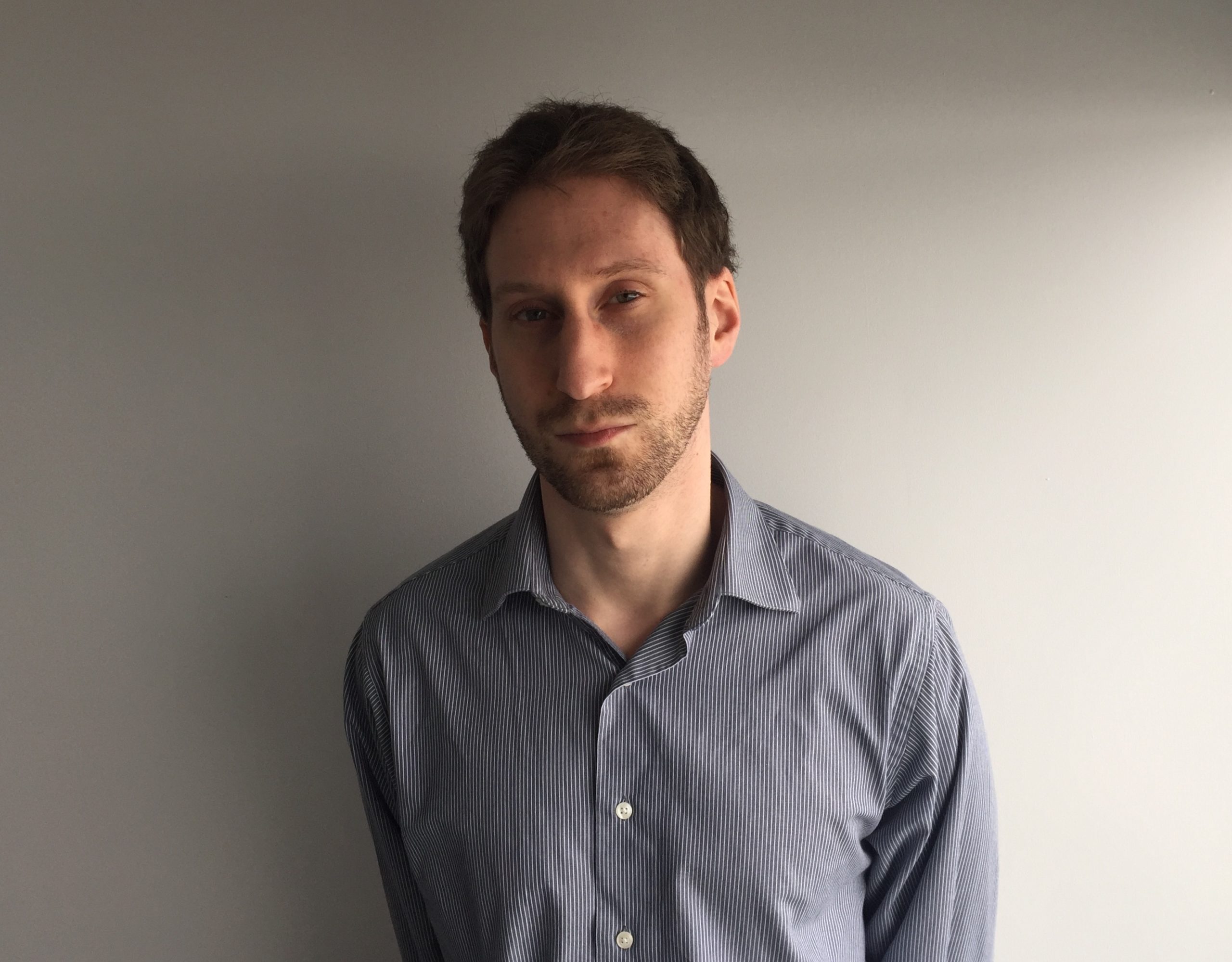 After 10 years of writing hockey, Ryan decided it was as good a time as any to actually join The Hockey Writers for the 2014-15 season. Having appeared as a guest on such programs as CBC Radio One's Daybreak, Ryan has also written for the Montreal Gazette and Bleacher Report and worked for the NHL itself and his hometown Montreal Canadiens. He currently writes about all things Habs for THW, with it being a career highlight for him to have covered the 2021 Stanley Cup Final as a credentialed member of the press.