Much has been written about how the Kings' lack of salary cap flexibility has tied one hand behind the team's metaphorical back over the past few seasons. I've discussed it myself on a number of occasions.
It's understandable. Dean Lombardi turned an also-ran franchise into a two-time champion, and as other Cup-winning franchises have experienced, the financial strain of keeping the team together makes a tight cap situation virtually inevitable. For the 2016-17 season, the Kings sit a fraction below the NHL's $73 million limit, with precious little wiggle room. They've been similarly constrained in each of the past three seasons.
The Kings inked star center Anze Kopitar to an eight-year, $80 million contract extension this past January, and they still have five players signed through at least 2020-21 (not counting Mike Richards' 16-year settlement hit). With that said, the franchise may soon be able to turn the corner from its current salary cap crunch.
The following are five reasons why there's hope for cap relief as soon as next year:
Los Angeles Has Five UFAs After This Season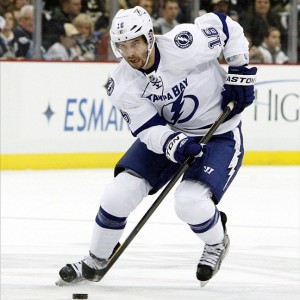 Granted, none of the five players slated to become unrestricted free agents make particularly big salaries. Nevertheless, Dwight King, Ted Purcell, Michael Latta, Tom Gilbert and Rob Scuderi combine for a cumulative cap hit of $8.2 million, with the likelihood that most — if not all — will move on after this season.
That's 11.2 percent of this year's salary cap, a significant amount for a team in serious need of maneuverability.
The Kings Have Only Two Significant Pending RFAs
Offsetting the cap space they will gain if all five unrestricted free agents move on after this year are the raises due for Tyler Toffoli and Tanner Pearson next season.
Toffoli is the big fish. Assuming he has another strong campaign, there's every reason to expect his cap hit will rise substantially from its current $3.9 million figure. However, even if it pushes past $5 million, and assuming Pearson bumps a million or so upward, that still leaves an overall net reduction if their unrestricted free agents are not re-signed.
Kevin Gravel, Derek Forbort, Michael Mersch and Nic Dowd Should Be Ready
Gravel and Forbort are two of the Kings' top defensive prospects, and Mersch and Dowd are high on the list of offensive prospects. One or more could make the team out of camp this year, but if not, all are likely to reach the NHL by the 2017-18 season.
The ascension of the four young players is a key piece of regaining cap flexibility. If Gilbert, Scuderi, King and Purcell are replaced by the aforementioned four young players after this year, a projected $3 million in cap space would be freed up.
Dean Lombardi Can Work the Phones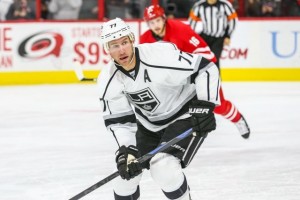 The Kings will probably contend this year, so there's no reason to believe someone like Jeff Carter will be dealt for prospects/picks and $5.23 million in cap relief. It is an option, however, if things don't go well.
Matt Greene ($2.5 million), Brayden McNabb ($1.7 million), Kyle Clifford ($1.6 million) and Trevor Lewis ($2 million) are more likely candidates to be traded at or near the trade deadline. Dustin Brown and Marian Gaborik are pipe dreams.
The Expansion Draft is on the Horizon
The 2017 NHL expansion draft for the new Las Vegas franchise is scheduled for June 17-20, 2017:
Official rules around expansion, expansion draft format – via @ESPN App https://t.co/IdyWCnYYIR

— COACH SUTTON ♠♥♣♦ (@TJSUTTON12) June 23, 2016
In short, the following is how each team's protected list can be constructed (per ESPN):
* Clubs will have two options for players they wish to protect in the Expansion Draft:

a) Seven forwards, three defensemen and one goaltender

b) Eight skaters (forwards/defensemen) and one goaltender

* All players who have currently effective and continuing "No Movement" clauses at the time of the Expansion Draft (and who to decline to waive such clauses) must be protected (and will be counted toward their club's applicable protection limits).

* All first- and second-year professionals, as well as all unsigned draft choices, will be exempt from selection (and will not be counted toward their club's applicable protection limits).
It's far too early to guess which players make the team's protected list, but the rules require Las Vegas to select one player from each NHL team. A number of familiar names are going to be exposed, some with decent salaries attached to them.
Educated Cap Guesswork
Nobody knows what's going to happen a week from Tuesday, much less during the summer months following the 2016-17 season. It's always possible the Kings' cap situation will become more inflexible due to a deadline deal or other roster moves.
Don't count on it. Lombardi's unwillingness to throw seven years at Milan Lucic is a clear sign that he's looking to step back from the abyss. With a few solid prospects about ready to go and a number of options at his disposal, there's no better time than the present.