Oftentimes, NHL players will spend most of their careers with one team, then move on late in their careers. This mostly happens if the player hasn't challenged for the Stanley Cup. In recent years, players like Brenden Morrow, Daniel Alfredsson, and Kimmo Timonen left franchises they spent many years with and joined a Stanley Cup-contending team for one last shot at glory.
After icons leave their home city, there's often hope that they'll return one day—as a champion—ready to lead their old team before calling it a career. Roberto Luongo returned to Florida and had a great first full season back. Radim Vrbata returned to the desert, where he enjoyed the most personal success in his career. And Brian Campbell re-joined the Blackhawks – the team he helped capture the Stanley Cup during the 2010 postseason.
As we approach the 2017 NHL Trade Deadline, there are a few players who would have great homecoming stories if they were dealt to their respective previous teams. Let's take a look at five reunions we'd love to see:
Jarome Iginla – Calgary Flames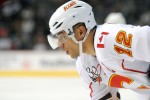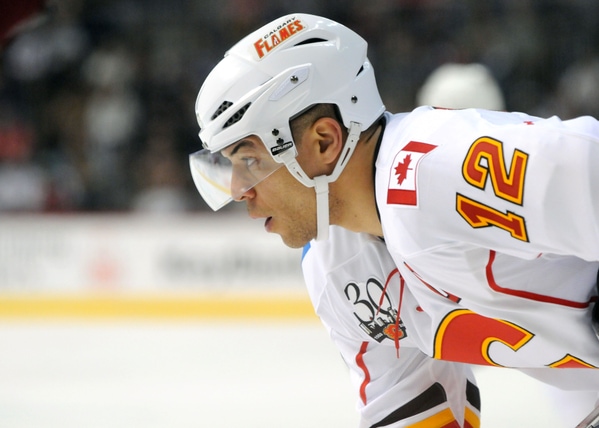 Out in Calgary, Flames fans would love to welcome back former captain Jarome Iginla if the price was right. Midway through his 16th season with the franchise, Calgary wanted to give Iginla a chance at a Stanley Cup championship and shipped him to Pittsburgh in a trade deadline deal.
If the Flames found themselves in playoff contention around the trade deadline, acquiring Iginla could breathe life into their stretch run. Iginla's presence would give fans another reason to cheer on the Flames, who could then transform that energy into better play on the ice.
Jaromir Jagr – Pittsburgh Penguins
Imagine Jaromir Jagr and his glorious mullet back in a Penguins uniform, joining Evgeni Malkin and Phil Kessel on the rush. If Florida falls out of contention, Pittsburgh could probably grab the pending unrestricted free agent (UFA) for a reasonable price at this year's trade deadline.
The Pens really only have one year left with their current roster, and they would love to add a few pieces before challenging for a second consecutive Stanley Cup. Chris Kunitz, Nick Bonino, Eric Fehr, and Trevor Daley are all pending UFAs, plus there is a decent chance they will move Marc-Andre Fleury before the Vegas Expansion Draft. Why not stock up for another Cup run?
Brian Gionta – Montreal Canadiens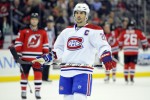 If the Buffalo Sabres were willing to retain salary and the asking price was reasonable, it would be great to see Brian Gionta back in Montreal with the Canadiens. Gionta captained the Canadiens before departing for Buffalo as a free agent.
In a strong Eastern Conference, the Canadiens sit atop the Metropolitan Division. Already set in net and on the back end, the Canadiens could opt to add more scoring depth before the playoffs. Montreal was the last Canadian team to win the Stanley Cup – all the way back in 1993.
Patrick Sharp – Chicago Blackhawks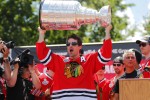 After a breakthrough 2015-16 campaign, the Dallas Stars have struggled this year, with a multitude of injuries and poor goaltending to blame. Now healthy, three-time Cup winner Patrick Sharp could help the Blackhawks if dealt there.
Chicago has been looking for a winger to play alongside Jonathan Toews. If Dallas agrees to retain half of Sharp's salary, the veteran would be a perfect fit on Toews' line.
Brian Boyle – New York Rangers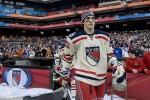 If the Tampa Bay Lightning continue to struggle, GM Steve Yzerman may want to ship out pending UFA Brian Boyle. He would likely bring back a decent draft pick at the trade deadline. And a return to New York would be beneficial to both Boyle and the Rangers.
Boyle has been the perfect fourth-line center over the past few years and would add size and speed to an already solid Rangers lineup. When he played in New York, the 6-foot-7 center was a fan-favorite and made life difficult for opposing defensemen.
Which reunion would you like to see at the 2017 NHL Trade Deadline? Comment below with your choice.