Technically, the Montreal Canadiens are still alive in the Eastern Conference playoff race, even if all realistic hope they'll make the postseason is lost. That doesn't mean there isn't any hope whatsoever.
Here are the top five signs the team can bounce back from this 2015-16 season to forget:
5) Inability to Tank Properly
Ironically, it's Montreal's inability to tank properly and perhaps land better odds at earning the top pick this summer that is indicative of future success.
With their win over the Anaheim Ducks earlier this week, the Habs are 4-4 over their last eight games, which, admittedly, is downright mediocre and far from good.
However, considering that game saw Mike Brown step up and earn first-star honors, playing in a lineup lacking Carey Price, P.K. Subban, Brendan Gallagher and Jeff Petry, it's undeniably impressive all the same.
The Habs have been without all four for nearly that entire stretch, and, still, what remains is a hard-working team for the most part.
Granted, the Habs would obviously be better off drafting the best player available this coming summer. However, there's no guarantee that a) the Habs won't still win the lottery, as every non-playoff team has a shot and b) if they don't, that Auston Matthews will end up being the top prospect to come out of this draft.
4) Alex Galchenyuk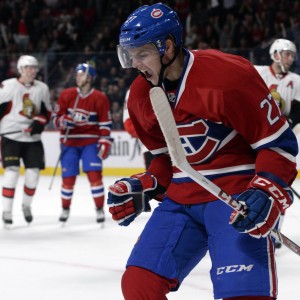 Look no further than the 2012 draft as proof to that effect. Alex Galchenyuk, drafted third, is currently running away with the scoring title honors from that particular year, with Filip Forsberg, drafted 11, being second. The consensus first-overall pick from that draft, Nail Yakupov, has meanwhile been a major disappointment.
Furthermore, Galchenyuk, at only 22, is showing more and more signs of developing into that big No. 1 center for whom Montreal fans have been waiting decades. After scoring against Anaheim, he now has 13 goals in his last 14 games. That in and of itself should be reason enough to stay positive.
If you need more, consider how the following season, after finishing with the third-worst record in 2011-2012 to earn the right to draft him, they won the Northeast Division. That obviously won't happen next season, with the Northeast being a distant memory, but so too can this trainwreck of a campaign end up.
3) Marc Bergevin
While nothing is guaranteed, general manager Marc Bergevin has hinted at major changes to come, meaning the potential for improvement right off the bat.
Marc Bergevin on #habs:"Even with all the injuries, I'm not happy with the situation and we're going to evaluate it at the end of the season

— Renaud Lavoie (@renlavoietva) March 14, 2016
That's even taking into account recent reports much-maligned head coach Michel Therrien could return, to which Bergevin responded that people shouldn't believe everything they hear. That's definitely not confirmation one way or another, but consider it at the very least a positive sign.
Bergevin may be part of the problem in that his moves in the recent past haven't exactly been of game-changing variety. However, a change behind the bench would be a decent start.
2) Decent Possession Stats
Even if Therrien were to return, there are signs the team can jump back into the role of a contender as soon as next season, even if they continue to implement his flawed system.
In addition to presumably having a healthy Carey Price back, the team would in theory continue to drive possession as they've been doing most of this year, with a top-seven-ranked Corsi for rating of 52% in all situations. Meanwhile, the team's PDO is among the league's worst as well (.988), indicating worse luck than normal.
While there's little denying a large part of that lack of bounces can be traced back to low-risk scoring chances and shots taken from the outside, the Habs can at least build upon the above positives as this season draws to a close.
1) The Lack of Fan Support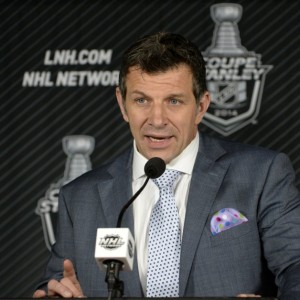 It's easy to forget that, at its core, the Canadiens are a business complete with paying customers. While that remains true for the most part, business is not as good as it once was, with many empty Bell Centre seats readily visible during home games these days.
Demand has gotten so bad that tickets for the Anaheim game were being offered for as low as $6 (US) on StubHub. Sure, the official party line may be that the team continually sells out, but all those hundreds of people that don't bother showing up or buying tickets from scalpers also don't buy concessions, with even surrounding businesses suffering as a result of the team's poor performance this season.
Admittedly, fans may not be showing up due to the team's current injury situation. No Price or Subban? Why bother paying through your teeth—just for parking downtown—in other words.
However, no one can deny that, if the team was in line for a playoff spot, the Bell Centre would be rocking even if a complete American Hockey League-caliber team was being iced (instead of three quarters of one).
That lack of revenue should be provoking massive change as we speak, because, even if this team is privately held, it still answers to stakeholders, i.e., its fans, who are very disinterested at the moment, to put it lightly. That needs to be rectified sooner rather than later, even if only from a financial perspective for the team.
Realistically speaking, based on past history, the fans won't stay away for long. However, that's not necessarily because they'll tolerate a loser, as the last time Montreal missed the playoffs for two or more consecutive seasons was from 1998-2001. It's safe to say the Habs have learned their lesson since then.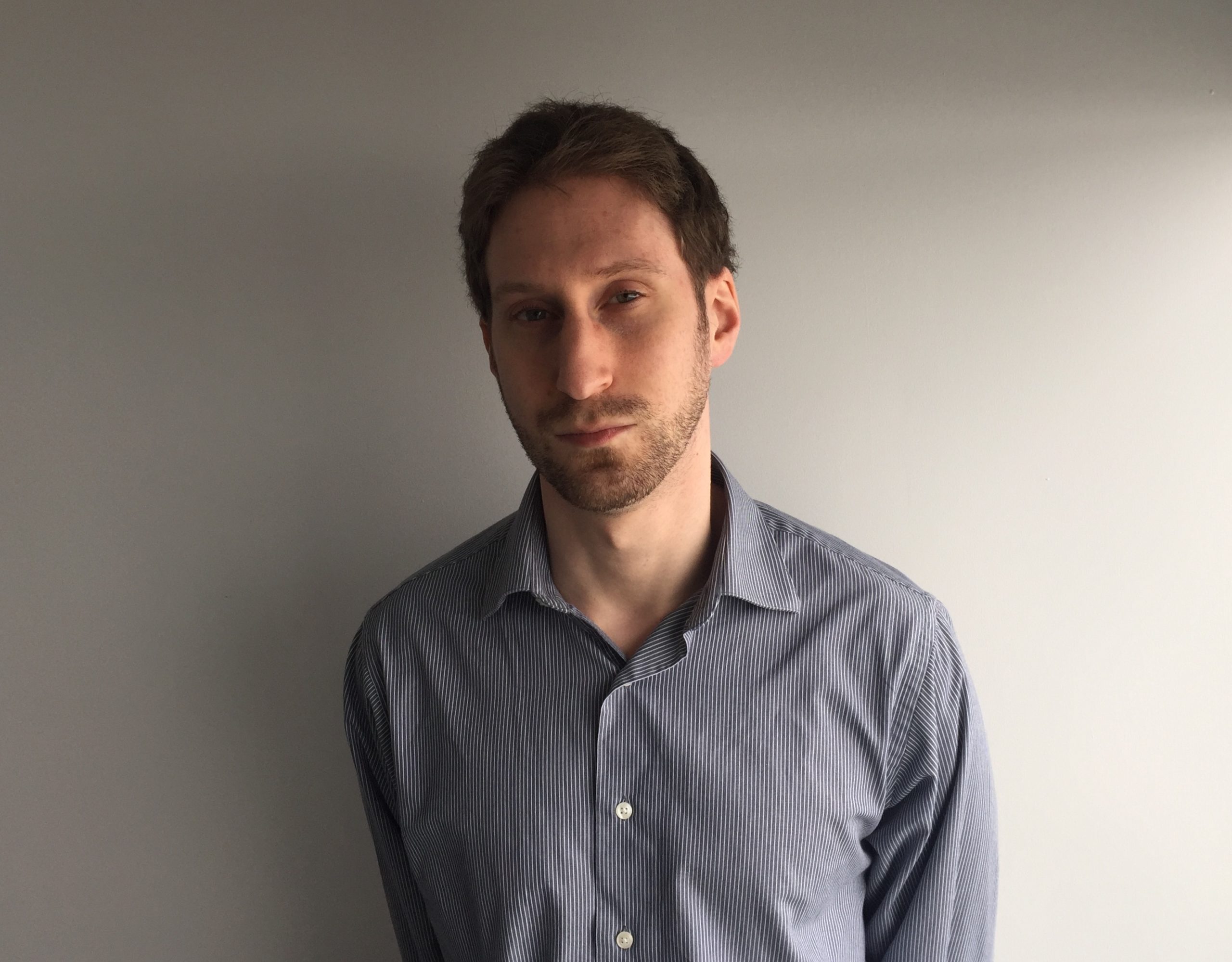 After 10 years of writing hockey, Ryan decided it was as good a time as any to actually join The Hockey Writers for the 2014-15 season. Having appeared as a guest on such programs as CBC Radio One's Daybreak, Ryan has also written for the Montreal Gazette and Bleacher Report and worked for the NHL itself and his hometown Montreal Canadiens. He currently writes about all things Habs for THW, with it being a career highlight for him to have covered the 2021 Stanley Cup Final as a credentialed member of the press.