It's time for our five sleepers of the 2017 NHL Draft.
Let's first look back to how we did last season for reference. We selected Dylan Gambrell, Wade Allison, Nicholas Caamano, Anthony Salinitri and Aapeli Rasanen last season.
How'd We Do?
Gambrell had about as good a season as one could hope for. He helped the University of Denver win the Frozen Four. With 42 points in 38 games, he was named to the NCAA's second All-Star team. The San José Sharks used the 60th pick last season to draft Gambrell.
Allison played at the University of Western Michigan in 2016-17, scoring 29 points in 36 games. He was the NCHC rookie of the week twice. He became the second-highest draft pick in Broncos history when the Philadelphia Flyers took him 52nd at the 2016 NHL Draft.
The Dallas Stars have signed F Nicholas Caamano to a three-year entry level contract. https://t.co/MW0w9g885C

— Dallas Stars (@DallasStars) April 6, 2017
Caamano was perhaps our best call of this group. He scored 64 points in 67 games while helping lead the Flint Firebirds to their first ever playoff berth in the OHL. The Dallas Stars selected him in the fifth round with the 146th pick. The Stars signed Caamano to an entry-level contract. He then joined the AHL Texas Stars, recording three assists in his six games.
Salinitri was taken in the sixth round with the 172nd overall pick by the Philadelphia Flyers. No longer under the shadows of former Sarnia Sting stars Travis Konecny and Jakob Chychrun, Salinitri turned in a nice season, scoring 58 points in 66 games while helping a depleted Sting team make the playoffs.
Rasanen went in the sixth round with the 153rd overall pick by the Edmonton Oilers. He played in the USHL with the Sioux City Musketeers, scoring 25 points in 38 games. Where he really made his mark was at the World Juniors for Finland. He scored six points in six games while being their best faceoff performer. He was also named a top-three player on the team.
All told, this isn't bad. These five turned in some nice seasons for themselves. So which five do we have our eye on? A quick note before we begin. These are players ranked outside the top-50 North American skaters or top-20 European skaters. Let's begin.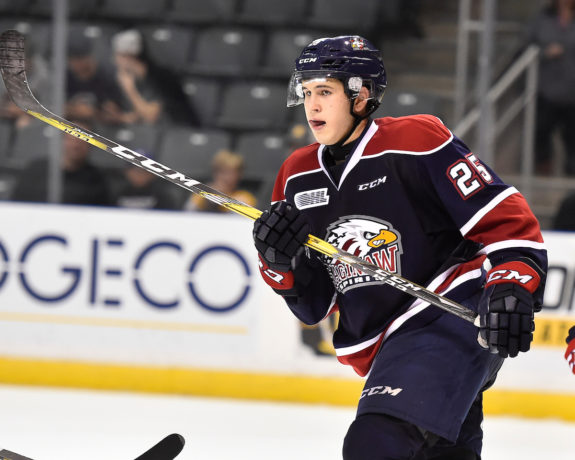 Kirill Maksimov
Sometimes a fresh start with a new team is the thing that can jump-start a player. This is true with Maksimov. The Niagara IceDogs acquired Maskimov at the trade deadline from the Saginaw Spirit. In his 37 games with the Spirit, Maksimov scored 16 points. In his 27 games with the IceDogs, he had 22 points. He also added four goals in the playoffs in four games.
Scouts noticed his massive improvement. He jumped an incredible 119 spots on the Central Scouting list. He now sits as the 66th ranked North American skater. He'd be higher if his defensive game was as good as his offensive upside.
Maksimov is a goal scorer. He can score in many ways. He is also both a good skater and passer. If he can improve at the defensive end, he could become a later-round gem. The IceDogs are on the rise and he could have a breakout season along with 2018 draft-eligible Akil Thomas.
Ty Lewis
Sometimes motivation and a chance to prove yourself are just the thing you need to show scouts what you got. After being passed over and unranked in last season's draft, Brandon Wheat Kings forward Ty Lewis used this season to put himself on the map.
Lewis jumped 46 spots from midterm on the Central Scouting list. Injury slowed him down last season. Injuries to others gave him a chance to succeed. He has done that, scoring 30 goals and 68 points in 70 games, while adding three assists in four playoff games. He was their second-leading scorer only behind Reid Duke.
Lewis does many things well. He can play all three zones and is a force on special teams. Although he was consistent this season, he needs to continue improving on his game-to-game consistency. He's likely available in the fifth or sixth round, but you can do a lot worse. You have a lot to work with in Lewis. For more on him, you can read our draft profile of him here.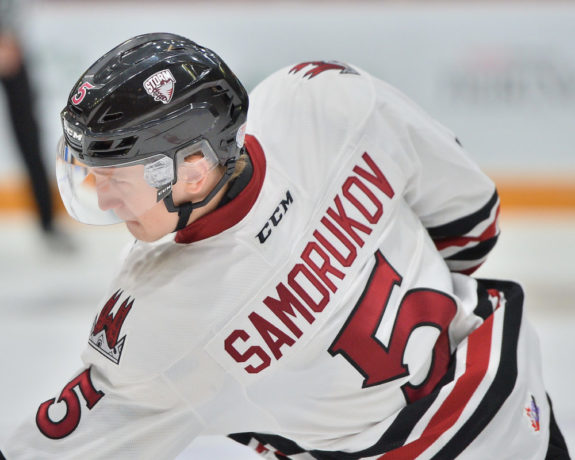 Dmitri Samorukov
An excellent performance at the U-18 for Team Russia put Samorukov on the map. He was a point per game defenseman and noticeable in every game.
But, like most players who come across the pond to play in North America, there is an adjustment period. Samorukov experienced this first hand. It seemed to affect his game early on. But as time went on, there was improvement. Scouts took notice of this. He jumped 53 spots in the last rankings.
Samorukov has size at 6-foot-2. At just 180 pounds, he needs to add bulk and strength for the next level. But the flashes are there. Two things stand out to me on tape and watching a couple of his games live. He has a wicked shot. It's one of the better shots I've seen in terms of the overall power put behind it. Once he improves on his accuracy, look out.
He's also an effective defender one-on-one. He's hard to beat and is good at anticipating a play. There's work to do, but there's enough here to use a late pick on him. For more on Samorukov, check out our profile on him.
Tyler Steenbergen
How do you generate buzz when you're passed over the first time? You go on a scoring tear. That's exactly what Steenbergen did.
In his second season with the Swift Current Broncos in the WHL, Steenbergen scored 51 goals after scoring just 20 last season. He mostly played with draft eligible forward Aleksi Heponiemi. That never hurts.
The questions with Steenbergen are his age and if he can keep this up. How do you follow-up this kind of performance? We know he can finish. Can he build from that? For more on him, read our draft profile.
#U18FiveNations: RW Kiril Slepets scored a PPG as Russia used a balanced attack to beat Finland 6-1. RW Pavel Shen added a goal and assist.

— The Draft Analyst (@TheDraftAnalyst) February 10, 2017
Pavel Shen
Here's a name that likely many of you haven't heard of unless you closely follow the MHL. That is the Maritime Junior Hockey League out of Russia. Shen put a very nice season together scoring 45 points in 46 games for his team Mamonty Yugry. He was named an All-Star for his efforts.
Shen also saw a considerable jump in the draft rankings, going from 79th at midterm to 22nd on the final list of European skaters. He seemed to make his mark at the 5-Nations tournament when he was Team Russia's leading goal scorer.
He's just 5-foot-9. Many could be afraid of the size. But the skill he has is noticeable. Because of the perceived weakness in this draft, you could see a team take Shen with a late pick.
Now it's your turn. Do you have any sleepers for the draft? Feel free to leave your comments below. Stay tuned as our next feature will highlight three super-deep sleepers for the draft. These are players ranked outside the top-100 North American or top-50 European skaters.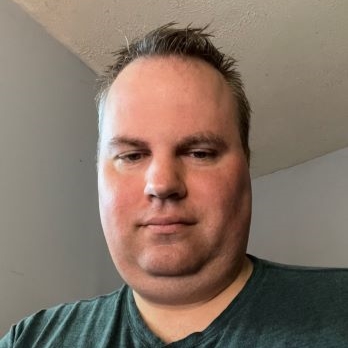 I am a fully credentialed writer who covers the Columbus Blue Jackets, Cleveland Monsters and Erie Otters as well as the Ontario Hockey League and NHL Draft. The 2022-23 season will mark nine seasons with the Hockey Writers. I am also the site's Credentials Manager. Please take note of the updated Twitter handle: @mark_scheig.