Superstar Bobby Hull ended his brief walkout from the Chicago Black Hawks late yesterday. Hull's return to the fold ended a brief three-day boycott of the Black Hawks' training camp. Hull left camp on the weekend after Chicago management refused to allow Hull's two sons to accompany him on the Chicago Stadium ice during workouts.
Met With Tommy Ivan
Hull apparently met with general manager Tommy Ivan late yesterday afternoon after earlier saying that he would only discuss the matter with co-owner Jim Norris.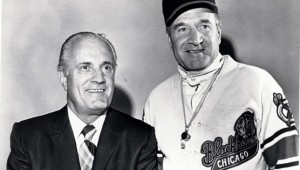 Ivan described the meeting tersely:
"I met with him about 30 minutes today and he decided to rejoin the club. He came down to meet me, I didn't meet him. And I would like to emphasize that our policy has not changed. He has decided to rejoin the club."
Co-owner Norris Not Happy
Earlier in the day, Norris expressed his dissatisfaction with his high-scoring left winger. He hinted that Hull could face fines of $1,000 per day if he continued the walkout. He said that Hull had a "spoiled boy's attitude."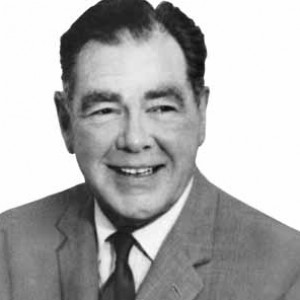 Norris was quoted as saying:
"It's hazardous having little children running all over the place unsupervised during practice. We certainly couldn't make an exception in Hull's case. He looked as if he was trying to call our bluff on the rule."
Norris was also upset that Hull said that the team doesn't fully appreciated him.
"That's what burned me up. Why, we've been most appreciative of him, treated him like a prima donna, handled him with kid gloves. I even gave him money to buy blooded cattle.
"He's a top athlete and we intend to give him a raise. But we don't intend to pay him any $100,000, the economy of our league can't afford that kind of salary."
Hull finished second in the NHL with 39 goals last season. He was fourth in points with 72.
Bruins Camp Healthy
The Boston Bruins went through their second day of workouts at their London, Ontario training camp yesterday without injury. At this time last fall, at least seven Bruins were suffering groin injuries.
Coach Milt Schmidt says that the reason for the reduction in injuries is a new system of isometric exercises introduced by new general manager Hap Emms. Schmidt says that this same exercise system was tried two weeks ago when the junior A Niagara Falls Flyers opened their training camp. Only two groin injuries were recorded during their opening week.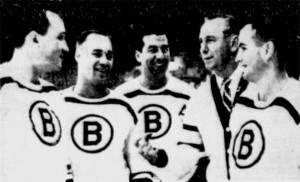 "We're keeping our fingers crossed but there is no doubt in my mind that it's the exercises that are preventing the groin injuries," Schmidt said.
The only player missing from Bruins' workouts is centre Bobby Leiter. Leiter missed most of last season with a badly broken arm which required off-season surgery. The injury has not yet completely healed.
There is a new attitude around the Boston club this fall. Most attribute the renewed enthusiasm to the arrival of Emms. Emms is running a tight ship right off the bat and the players seem to be responding.
Cournoyer Signs
Twenty-one-year-old Yvan Cournoyer has become the fifth Montreal Canadien to sign his 1965-66 contract. The speedy right-winger is competing for a spot on the Habs' roster against Claude Provost, Bobby Rousseau, Jim Roberts, Claude Larose and Leon Rochefort.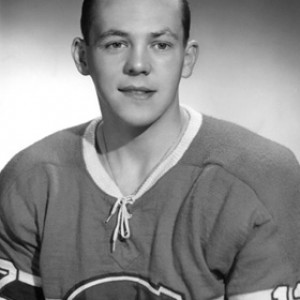 Cournoyer was a bit of a disappointment in his rookie season last year. He scored only seven goals in 55 games, but to be fair to the youngster, he was used sparingly by coach Toe Blake. He also spent seven games with Quebec in the AHL.
Blake actually found he could trust Cournoyer as the season wore on, and gave him a regular turn in the playoffs. Cournoyer rewarded Blake's confidence in him with three goals, including one in the Cup-winning game against Chicago.
Six Goalies in Hab Camp
Six goaltenders are in the Montreal camp, but realistically, the top two spots are virtually guaranteed to veterans Gump Worsley and Charlie Hodge. The other four men are looking to be the first to be called upon should either of the incumbents become incapacitated.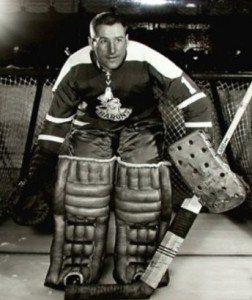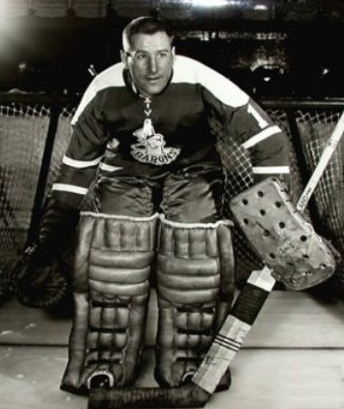 The four netminders looking for that top backup spot are minor league veteran Les Binkley, college grad Gary Bauman, former Peterborough Petes goalie Chuck Goddard and Jean-Guy Morissette. Morissette is back with Montreal after being loaned to the Rangers last season as part of the trade that brought Dick Duff to Montreal.
Ellis' Knee Passes First Test
Toronto Maple Leafs fine young right-winger Ron Ellis was the happiest man in the Leafs training camp yesterday. No, the youngster wasn't guaranteed his spot on the team, and he didn't receive a huge raise. What had Ellis grinning from ear to ear is that he went through his first series of workouts without any ill effects from his surgically-repaired right knee.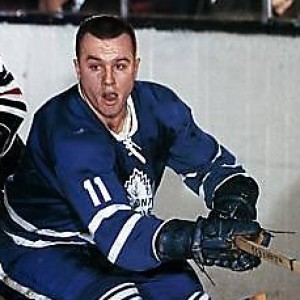 Ellis underwent a knee operation in July to repair damaged cartilage. After a full-speed workout and scrimmage, he pronounced the knee 100 per cent.
"The knee felt great. It didn't bother me a bit when I cut, turned right or left. It felt stronger than the other knee. But I tired fast. Scrimmaging is hard work, tougher than skating by yourself, but also more fun."
Toronto coach Punch Imlach was also happy with the positive results of Ellis' session. He told Red Burnett of the Toronto Star as much:
"The way Ellis' knee stood up is the best thing that has happened in this camp. We'll watch him closely for any signs of swelling after each drill. And I'm not planning on rushing him into exhibition games."
Notes:
Detroit Red Wings goalie Roger Crozier says he is back at his playing weight of 158 pounds and is following a special diet.
Jean Ratelle has signed his 1965-66 contract with the New York Rangers. Rangers now have eight players under contract.
Leo Boivin is the first player to sign his contract with the Boston Bruins this fall.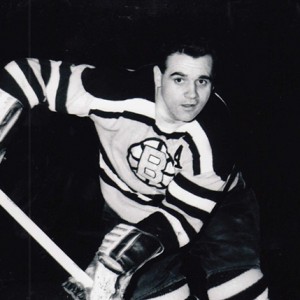 Former NHL player Johnny Wilson has been named coach of the Princeton University Tigers.
AHL star Guy Rousseau, whose brother Bobby plays for the Montreal Canadiens, has announced he is retiring from hockey.
Walt McKechnie scored two goals to lead the new London Nationals past the Toronto Marlboros 8-6 in OHA Jr. A exhibition play.
Rookie Steve Atkinson scored a late goal to give the Niagara Falls Flyers a 7-7 tie with the Oshawa Generals in a OHA Jr. A exhibition game. Don Marcotte scored three times for the Flyers, while George Babcock had three for Oshawa. Bob Orr scored twice for the Generals.
A new NHL rule this season will call for an automatic $200 fine for any player who swings his stick at an opponent. If a player makes contact, he faces a suspension as well.
Leafs have signed defenceman Ron Ward of Cornwall, Ontario. He has been assigned to Tulsa (CPHL).
Montreal had its first training camp injury when 26-year-old defenseman Ted Lanyon suffered a cracked bone in his right forearm when he fell into the boards during a scrimmage.