With no games scheduled  in the National Hockey League last night, the big news in hockey concerns the health of one of the game's biggest stars.  The troubling issue is that no one seems to know or wants to say what the problem is.
Frank Mahovlich in hospital with mysterious ailment
Yesterday Frank Mahovlich of the Toronto Maple Leafs was checked into Toronto General Hospital.  All the Maple Leafs would say is that a series of tests has begun in order to determine the cause of continual fatigue that the big left winger has been suffering from.  Mahovlich has complained of fatigue in the past.  According to sources, it is unlikely that he will be released until some time next week, at the earliest.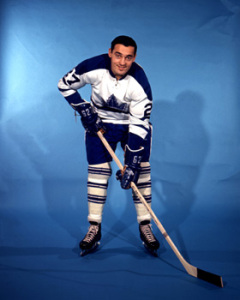 Toronto general manager-coach Punch Imlach elaborated on Mahovlich's condition: "He hadn't felt well the last week, so we've decided to satisfy ourselves – and him – as to exactly what's wrong."
Doctor: "Surgery isn't indicated…"
Toronto's team physician, Dr. Norm McPhedran, was very non-commital about the player's condition or when he might be back with the team.
"Surgery isn't indicated, that I can tell you.  He'll get the business, every test in the book.  We've already started.  As to when he'll be out, I frankly can't say.  You never know about a thing like this because we're only investigating.  It could be a very simple matter or it could be there'll be a long period involved."
Dr. McPhedran also said that Mahovlich wasn't seeing visitors or taking phone calls.  "The first thing we want to do is calm things down as much as possible."
Mahovlich is listed in the hospital as a patient of Dr. Hugh Smythe, another of the Leafs' medical staff.  Dr. Smythe said that until the results of all tests were available, he would prefer not to discuss the case or speculate on any possible ailments.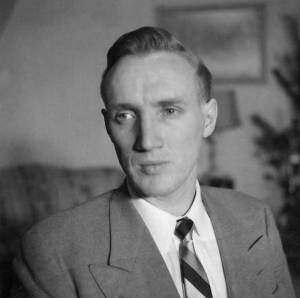 The Big M has given little indication of anything seriously amiss health-wise this season.  He has a total of 12 points in as many games and in the last couple of Leafs' contests, he was one of Toronto's the best players.  His play certainly reflected no sign of fatigue, or any other physical problem, for that matter.
Leafs riddled with injury and illness
Mahovlich's name is added to a rather crowded Toronto sick bay.  Johnny Bower and Carl Brewer both have the flu.  Terry Sawchuk has a strained leg muscle, Dave Keon's groin injury still has not fully healed, and Don McKenney has come down with a sprained wrist.
WHL Leafs win again
The Leafs' Western Hockey League farm club in Victoria won their third straight game over the Los Angeles Blades last night, skating off with a 4-3 victory in Victoria.  The game was witnessed by 2,667 fans.
Rollie Wilcox, Gord Redahl, Dick Lamoureux and Larry Keenan scored for the Leafs.  Willie O'Ree fired a pair of goals for the Blades while Harold White netted the other.
OHA action
Two matches were played in the OHA Junior A Series.  Hamilton erupted for four third-period goals to down the Kitchener Rangers 6-4, while in the other game, Peterborough had their way with league-leading Oshawa, pounding the Generals 7-1.
Hamilton finally won their first game on home ice thanks to the scoring prowess of Real Lemieux, who had a hat trick for the Red Wings.  Jimmy Peters, Nick Libett and Peter Mahovlich each fired a single for Hamilton.  Lemieux's third goal was into an empty Kitchener net. Sandy Fitzpatrick of the Rangers equaled Lemieux's feat with three tallies of his own.  Billy Hway had the other.  Bobby Jones contributed four assists for the Rangers.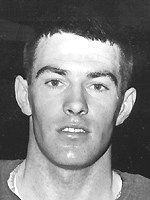 At Peterborough, the Petes rode the stellar goaltending of Chuck Goddard to their upset win over Oshawa.  Goddard's solid work was supported by high-scoring forward Danny Grant, who netted the night's third hat trick.  George Godson, Leo Thiffault, Don Herriman and Mickey
Redmond also scored for the Petes.  Ron Buchanan foiled Goddard's bid for a shut out.
Retired police detective, involved in hockey at all levels for over 50 years. Member of Society for International Hockey Research and presently a video analyst for the leader in advanced hockey analytics (we work exclusively for 2 NHL clubs, and provide advice on an ad hoc basis to many other clients). Currently the Assistant General Manager for the Pelham Pirates of the Greater Ontario Junior Hockey League. Previously owned the Faceoff computer hockey simulation and also provided all player ratings for the EA Sports series of NHL computer games from the late 90's into the mid 2000's.