The New York Rangers were gracious hosts in their home opener at Madison Square Garden last night. The Rangers offered very little resistance to the visiting Montreal Canadiens, who skated off with a 3-0 victory before 13,731 fans.
Provosts nets two
Claude Provost, a fifteen-goal scorer in 1963-64, started off his year with a two-goal performance.  Sophomore forward John Ferguson added the other.  Canadiens' netminder Charlie Hodge hardly broke a sweat in recording a 14-save shutout, while Ranger goalie Marcell Paille made 45 saves in a losing cause.  If not for Paille, the damage would have been much worse.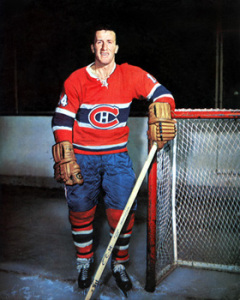 After looking so strong against Boston the previous evening, the Broadway Blueshirts were woefully inept in this one.  They reached a low point in the second period when, despite three successive penalties to the Habs, they managed only two shots at Hodge.
Montreal's top defensive pairing of Jacques Laperriere and Terry Harper were terrific, keeping Rangers activity in their zone to a minimum.  Rookie Ted Harris found steady work with J.C. Tremblay, replacing Jean-Guy Talbot on that pairing. Montreal coach Toe Blake said that Harris was playing so well that he deserved the extra ice time.
Rookies make grand debuts
Two other rookies were very impressive for Montreal.  Jimmy Roberts, who looks to be an all-purpose forward or defender, was on the penalty kill for all seven of Montreal's short-handed situations, and was also dangerous on offence.  Yvan Cournoyer turned in an energetic game, despite having to take a little time off to get a couple of stitches over his left eye, thanks to an errant high stick.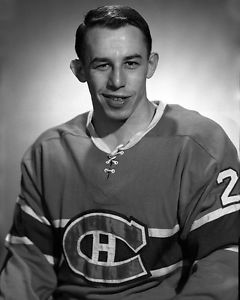 Another rookie, Claude Larose, replaced Billy Hicke on a line with Bobby Rousseau at centre and Gilles Tremblay on the left side and acquitted himself quite well.
Other Habs with good games were third-liners Ralph Backstrom, Dave Balon, and Provost.
Best Rangers on the night were defenceman Harry Howell, forward Bob Nevin and rookie Lou Angotti.  Angotti looks like he might become a crowd favourite with the Rangers 'Gallery Gods'.
Blake offered this post-game analysis, "Our guys played well, they were really skating.  The Rangers may have been tired after playing so well to beat Boston Monday night."
Punch goes with Johnny
Elsewhere, Toronto general manager-coach Punch Imlach has named Johnny Bower as his starting goaltender for the Leafs opener in Detroit tomorrow night.  Imlach said, "I'll go with the guy who has done the job.  I'll work the other guy in later."  That other guy is none other than the NHL's all-time shutout leader, Terry Sawchuk, drafted from Detroit last summer for $20,000.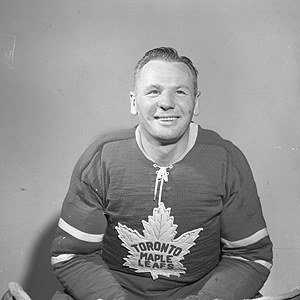 The Leafs do expect veteran Red Kelly to return from the Olympic games in Japan, but not necessarily in time for the game.  Dickie Moore, also acquired at the summer draft in Montreal, isn't yet in game shape due to his wonky knee.
The Leafs also have worries at the junior level, as two players with their Junior A Toronto Marlboros have decided to hold out.  Forward Barry Watson and defenceman Jim McKenny were both members of last season's Memorial Cup winning team and they are looking for more money.
Marlies coach Jim Gregory said, "The league rule is that the players get $60 a week and tuition at the school of their choice and we don't intend to break that rule.  I'd like to see them come back and I'm not going to lose any sleep if they don't show up.  They are the property of the Toronto Maple Leafs and can't move unless officials of the Leafs say so."
Watson, a high school student, thinks he should get $80 a week.  He has threatened to sit out a year and become a free agent.
Aces whip Bears
At Quebec City last night, the Aces won their fourth straight American Hockey League game, a 5-1 thrashing of the Hershey Bears.  Goalie Gump Worsley put on a fine performance before 7,448 fans in the Aces' home opener. He has allowed only five goals in Quebec's four games.
The Aces got goals from John Hanna, Gary Peters, Wayne Hicks, Bill Sutherland and Leon Rochefort.  Bruce Cline scored the only Hershey goal from a goal-mouth scramble.  Claude Dufour was in net for Hershey and made 34 saves
Orr scores in third straight game
In OHA Jr. A action, the Oshawa Generals edged the Montreal Junior Canadiens 2-1 in Bowmanville.  Defenceman Bobby Orr scored the game winning goal for the Gens.  Ron Buchanan had their other goal while Rene Drolet bulged the twine for Montreal.  That's three goals in three games for Orr.
The Generals now have four points and are tied for first place with the Toronto Marlboros.
Pro hockey returns to Victoria
In the first professional hockey game in Victoria, B.C. in three years, the WHL Seattle Totems slipped by the Maple Leafs 5-4 in overtime.  Only 1, 732 fans showed up for the home opener.  Bob Barlow led the way for Seattle with two goals.  Lou Jankowski had a big night for Victoria, scoring three times in a losing cause.
Victoria coach Rudy Pilous remains undaunted despite three straight losses to start the season.  He says all he needs is a bit more player help from the parent Toronto Maple Leafs.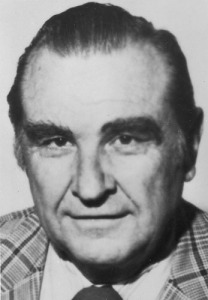 Bisons dealing with unhappy players
The American Hockey League's Buffalo Bisons are having off-ice woes, as general manager Fred Hunt deals with three holdouts.  Hunt met with Art Stratton and Paul Popiel, but Hank Ciesla, recently picked up in a trade with Detroit, returned to his home in nearby St. Catharines. Hunt feels he made progress with Stratton and Popiel, and wants to give Ciesla some time, given he was just traded to Buffalo.
The shorthanded Bisons have been employing three rookies, up from St. Louis of the CPHL, but they have been returned to the Braves.  Chuck Kelly, Fred Evans and Larry Mickey played the other night against Rochester.
Finally, some interesting rumours swirling around the Detroit Red Wings right now.  Hopefully we'll be able to report on some big news later today.