Since the NHL was officially founded in 1917, it has seen no shortage of skill or star players. However, amongst these exceptionally talented players, there have been a select number considered to be elite, especially those who played to such an incredible and consistent level throughout their entire NHL careers.
As a result, in order to recognize the phenomenal play and contributions of such individuals, the Hockey Hall of Fame was established in 1943.
Comprised of four major categories designated for players, both male and female, builders and on-ice officials, the Hall currently honors 268 total players, four of which are women, as well as 104 individuals in the builder category and 16 officials. Amongst the most recent inductees are former players Sergei Fedorov, Phil Housley, Nicklas Lidstrom, Chris Pronger and Angela Ruggiero.
As the Hall continues to honor hockey's best, let's take quick look into the NHL of today to determine who could be the next players to be inducted:
Arguably the best playmaker in the NHL today, Joe Thornton has assembled an incredibly impressive career over the past 18 seasons.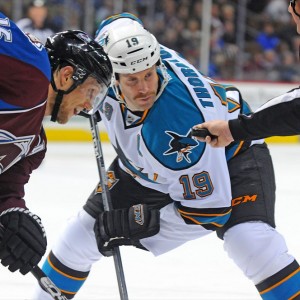 Known for his ability to distribute the puck, "Jumbo Joe" will quite likely finish his career with 1000 assists under his belt, joining an exclusive club of just 12 NHL players who have previously accomplished the feat, all of which, with the exception of Jagr, are currently members of the Hall of Fame.
At the age of 36, Thornton has been a model of consistency throughout his career, missing little to no time due to injury while remaining a persistent threat on the ice. With over 1200 career games played and points scored, Thornton is a former Art Ross and Hart Trophy winner, as well as Olympic Gold Medalist.
One knock on Thornton however is his inability to win an ever elusive Stanley Cup Championship. However, having broken down the incredible achievements throughout his career, it is would be difficult not to vote Thornton in to the Hall of Fame, Cup or no Cup.
Yet another ageless wonder, it is only a matter of time before Iginla, known best for his incredible work ethic and competitiveness, is inducted into the Hockey Hall of Fame.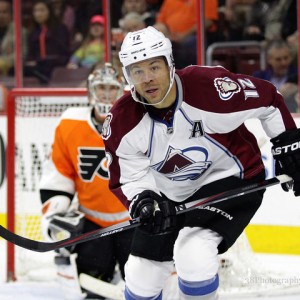 Approaching the 1500 game milestone, Iginla has been an unstoppable offensive force throughout his 19 year NHL career, scoring over 500 goals and 1000 points. In fact, Iginla has scored over 30 goals on 12 separate occasions, including two seasons of 50 goals or more, indicating his sheer goal scoring ability.
At the age of 37, Iginla has plenty of hockey remaining ahead of him, and could certainly secure a Stanley Cup which has thus far eluded him in his career. Despite the potential inability to win a Championship, similar to Thornton, Iginla has amassed an impressive collection of individual accomplishments which will ensure his place in the Hall.
Two Maurice Richard Trophies, an Art Ross Trophy, Ted Lindsay Award and King Clancy Memorial Trophy are among Iginla's career accomplishments, not to mention the Olympic Gold Medal he secured in 2010. At the end of the day, it is in reality quite impossible that Iginla is not one day enshrined alongside the greatest of all-time.
A three-time Stanley Cup Champion with the Chicago Blackhawks, power-forward Marian Hossa has long been an offensive force in the NHL.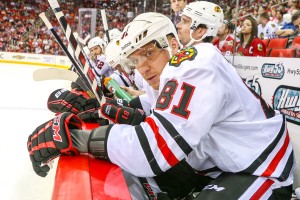 With over 1100 career games played, Hossa recently eclipsed the 1000 point milestone and appears poised to add another accomplishment to his resume this season: 500 NHL goals.
Soon to be 37 years old, it goes without saying that Hossa has enjoyed an incredibly successful NHL career, yet one deficiency which may work against Hossa in his bid for the Hall of Fame is his inability to win any major individual award throughout his career.
Despite accumulating impressive goal and point totals throughout his career, the highest Hossa ever finished in major award voting was tenth, for the Hart Trophy in 2006-07, a result which came in a year in which he scored 43 goals and 100 points.
One argument against Hossa is that he has been fortunate to play on a number of strong teams, and as a result has been the direct beneficiary of highly skilled teammates. However, at the end of the day, Hossa's incredible production speaks for itself. Come the end of his career, Marian could quite easily finish in the top 50 in all-time NHL scoring; the vast majority of which already reside in the Hall of Fame.
Although it could come as a surprise to some, Roberto Luongo's stellar goaltending career has placed himself into Hall of Fame consideration.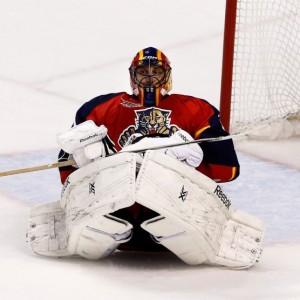 Yes, many are quick to point out that he, like others on this list, has failed to win a Stanley Cup Championship in his career, however his individual goaltending numbers over his 16 year NHL career tell a different story.
A veteran of over 800 career NHL games, Luongo is quickly approaching, and will soon surpass, the 900 games played milestone, a feat which has only been accomplished six times in NHL history. At the moment, Luongo is the active leader in not only goaltender games played, but also in wins with over 400 in his career. Further, his career Save Percentage of .919% currently ranks sixth in NHL history, while his 68 shutouts ranks 13th all-time.
Although he has only captured one major trophy, the William Jennings in 2010-11, Luongo is a four-time all-star as well as Vezina Trophy runner-up. As mentioned, he has not won a Stanley Cup, however in no way is doing so a pre-requisite for Hall of Fame induction
Undoubtedly the most physically punishing and intimidating defenseman in recent history, Zdeno Chara has compiled a first ballot Hall of Fame caliber career over his 18 seasons in the NHL.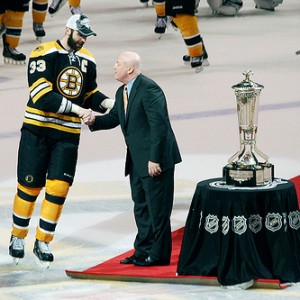 An absolute force defensively, Chara has become highly recognized for his ability to combine his offense and defense, and to play both ends of the ice with remarkable consistency. Due to his strong play and abilities, Chara has played in over 1200 games, while collecting over 500 points in his career.
A Stanley Cup champion with the Boston Bruins in 2010-11, Chara is a six-time NHL All-Star and former recipient of the James Norris Trophy in 2008-09 as the League's top defenseman.
One aspect of Chara's game which will earn him considerable pull from Hall of Fame voters is the incredible compete level and determination he showcased throughout his playoff career. In over 140 career playoff games, Chara has collected nearly 60 points and can be best described as a prototypical shut-down defenseman.
This list could not be complete without the inclusion of the ageless wonder himself: Jaromir Jagr.
At the age of 43 and in his 22nd season in the NHL, Jagr has shown no signs of slowing down, continuing to dominate his opponents and produce offensively at an increasingly and surprisingly consistent rate.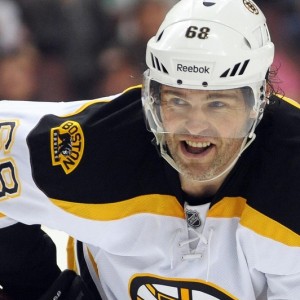 Jagr's induction to the Hockey Hall of Fame can be best described as a virtual guarantee, as given his NHL career to date, it would be impossible not to have such a dominant player honored amongst the NHL's best. Let's take a quick look into Jagr's career of domination:
In greater than 1500 games played, Jagr is the active leader in all of the major NHL offensive categories, namely goals, assists and points. In fact, his 728 goals, 1084 assists and 1812 points combine for the fourth highest point total in NHL history, a total which trails only Wayne Gretzky, Mark Messier and Gordie Howe.
On top of his offensive production, Jagr's individual accolades are equally as impressive. A nine-time All-Star, Jagr has captured five Art Ross Trophies, three Ted Lindsay Awards and a Hart Memorial Trophy as the NHL's most valuable player.
A two-time Stanley Cup champion, Jagr is undeniably amongst the best to have ever played the game. What is truly scary to consider is just how devastating Jagr could have been, and how high his career point total could have soared had he not played three seasons in the KHL from 2008-11.
Brett Slawson is a four-year veteran of The Hockey Writers who covers the Toronto Maple Leafs, NHL prospects, and the OHL's Mississauga Steelheads.
Contact Brett on Twitter @brettslawson92, or by email at brett_slawson@hotmail.com.