Over the summer and free agency there is always a lot of player movement and at some point in the first couple weeks everyone finds themselves surprised by where a certain player landed. Whether you were on vacation or watching football or just plain not paying attention, at the start of the season everyone is surprised by a player or two. So here is a list of very familiar names whose new teams may come as a shock to you.
---
Kevin Bieksa – Anaheim Ducks
The long time Canuck ended his decade long-term in Vancouver this summer when he was traded to the Anaheim Ducks. The swap came on June 30th, and the Canucks received a 2nd round pick in the 2016 NHL Draft. It seemed a small price to pay for a former All-Star and a guy who was one of the best defenseman in the league for a while. Bieksa left the Canucks in sixth place among defenseman on the franchise list in goals, assists, and games played. Bieksa brings some veteran experience to a team that appears ready to take the final step towards a Stanley Cup.
Milan Lucic – L.A. Kings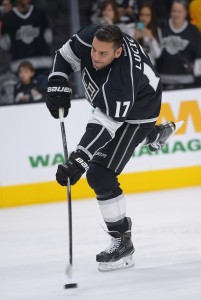 Lucic, a Bruins second round pick in 2006, leaves the team he was drafted by after eight seasons and a Stanley Cup championship in 2010/2011. That year he led the team in goals and was a big contributor in the playoffs. Lucic brings a special combination of size and skill that not many players possess. He plays on the edge and brings some grit to a team that needed it with the departure of Mike Richards. Lucic was dealt from the Bruins on June 26th, in return the Kings sent over goaltender Martin Jones, Colin Miller, and the 13th overall pick in the 2015 NHL Draft. It was more than most expected for Lucic but he is still a player in his prime and he can be a huge contributor to the Kings. Lucic got his new teammates attention early this preseason, dropping the gloves against the Ducks Josh Manson. It is rare to see veterans fight in the preseason but it was a good way for Lucic to introduce himself to the Kings California rivals and make a good first impression on his new teammates. The Kings missed the playoffs last season. the first defending champion to miss since the Carolina Hurricanes in 2006/2007. Lucic looks to try to return the California powerhouse to the top of the Western Conference standings.
Scott Gomez – St. Louis Blues
Scott Gomez is one of the oldest players in the league, but he still managed to find a team this season. After being released from New Jersey last year, the history was uncertain for Gomez. The Blues gave him a shot in training camp on a pro tryout contract and Gomez managed to make the team. He signed a one-year deal with St. Louis earlier this week and will try to help the Blues get over the hump. The Blues are another one of those teams that is lights out during the season, but has not been able to find playoff success. Gomez has seen a lot in his career and hopes his Stanley Cup experience can help the Blues.
Sam Gagner – Philadelphia Flyers
Gagner is most known for his eight point night in Edmonton, but has been a mid level scorer for much of his NHL career. The center spent his first seven seasons with the Oilers before going to Arizona last season. This summer he found himself packing once again as he was traded to the Philadelphia Flyers in a controversial trade that included NHL executive Chris Prongers' contract. Gagner joins a team that seems to be in the midst of a rebuild but he will be able to help this team and their young players.
Eric Fehr – Pittsburgh Penguins
Fehr has been a valuable and productive bottom six forward for much of his time in the NHL. He has spent all but one season in Washington and has chipped in 177 points in 454 games. Fehr underwent elbow surgery at the end of last season and his availability for the start of the year is unknown. However, the Penguins signed Fehr to a three-year deal none the less and he will provide some much-needed size and strength to the Pittsburgh roster. The Pens have long been considered to soft, especially come playoff time, but Fehr will help in that while contributing offensively and adding a decent amount of experience.
Carl Soderberg – Colorado Avalanche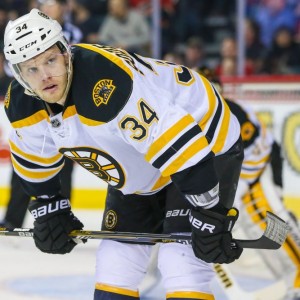 Soderberg burst onto the scene when he finally made his jump to the NHL from the Swedish Elite League. He scored 48 points in his first NHL season with Boston as a 26-year-old. Now 29, Soderberg seemed stuck in the mud in Boston and was set to become an unrestricted free agent this summer. Instead of letting him walk for nothing, the Bruins dealt Soderbergs' rights to the Colorado Avalanche for a sixth round pick. Soderberg wasted no time signing a five-year deal worth nearly 24 million dollars. Soderberg will be surrounded by far more offensive talent in Colorado and may really get a chance to rack up the points. Soderberg brings size to a roster loaded with skill, this may have been the perfect fit for both the Avs and Soderberg.
Justin Williams – Washington Capitals
The 34-year-old Williams was one of the most underrated free agent signings this summer and brings some huge assets to the Washington Capitals. Williams has been very strong as a second to third line scorer the last five or six years and has been key in some of LA's playoff success. Though he is getting on in years, Williams is just one season removed from a Conn Smythe playoffs and a Stanley Cup championship. The Capitals hope he can re-create some of that playoff magic in Washington. The Capitals have been labeled as a team that cannot perform in the playoffs and Williams is here to try to help. Washington rewarded him with a two years, $6.25 million dollar contract and hopes he can help them get over that playoff hump.