During the 2016 off-season, Peter Chiarelli decided to trade away one of the most dynamic forwards in the NHL. In return, he received a relatively unknown Swedish defenseman; unknown, meaning a player who rarely showed up on the score sheet. Outraged at first, fans in Edmonton quickly warmed up to the heavy hitting, shut-down, defenseman. In a necessary trade, Adam Larsson silenced critics as a contributing factor in the Edmonton Oilers' return to the playoffs after a 10-year drought.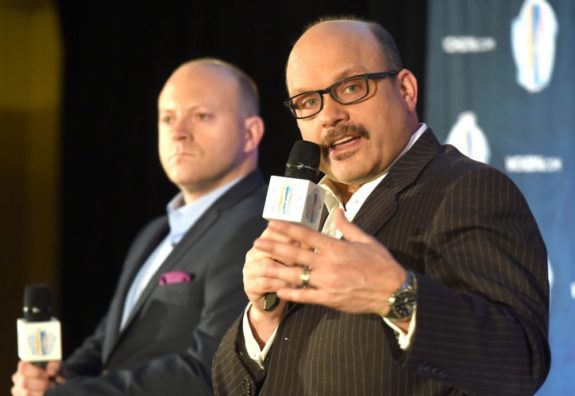 Enter 2017. The Edmonton Oilers are struggling. Today, this trade appears to be a huge mistake.
Taylor Hall is on pace to score 82 points in a year the Oilers lack offense. He leads an above-average power play while thriving on a young, fast-paced, offensive team. Adam Larsson started the season with four points in the first 25 games with a minus-2 rating. It is safe to say the 25-year-old defenseman is not helping the Oilers as much as Taylor Hall would.
On the surface, this particular blockbuster trade does not look like any sort of debate. However, peeling back layers will show that the deal for Larsson was necessary.
Oiler Needs Entering 2016/17 Season:
As the laughing stock of the NHL, Chiarelli made "bold" changes to redesign the Oilers' identity. The addition of Milan Lucic, Zack Kassian, Eric Gryba, and Kris Russell supported the Larsson style of play. Beefing up and adding strength to the roster was a top priority to compete in the Western Conference. Playing big and strong teams like the San Jose Sharks, LA Kings, Anaheim Ducks, St. Louis Blues, Minnesota Wild, and Winnipeg Jets, the west plays a different game than the fast-paced Eastern Conference.
During the 2015-16 season, defense was a major problem. Oscar Klefbom, Andrej Sekera, Darnell Nurse, and Brandon Davidson were considered a promising defensive core, and all shoot from the left side. The right-handed defensemen on the roster consisted of Justin Schultz (obviously was traded), Mark Fayne, Adam Clendening, and Gryba.
Recently, there has been a lot of analysis on the positive correlation when balancing the handedness of a defensive unit. Unfortunately, the Edmonton Oilers were not the only team looking to improve this glaring hole on the roster. As such, the market price for RHD (Right Hand Defensemen) rose significantly.
Larsson is considered a second-tier defensive defenseman who can play top line minutes. Consider that he is just 25 years old, Larsson has also played 378 games in his young career. Adding a veteran to an inexperienced core adds an intangible asset to the raw group which was much needed.
Taylor Hall: Franchise Player?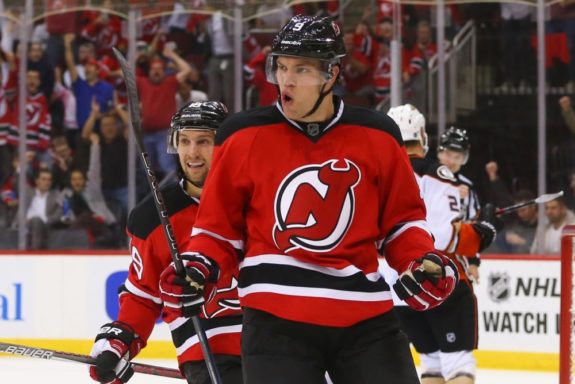 As a five-time 20-goal scorer, Hall's talent has never been in question. Although exciting to watch, the Oilers had a record of 160 wins and 238 losses during Hall's time in Edmonton. The blame, of course, cannot be laid on one player. Though management constantly tried to build around Hall, it was evident he was not the "franchise player" advertised.
Franchise players should not be one-dimensional. They are a leader on and off the ice and can win games single-handedly while also shutting down the opposition when needed. After 381 games in an Oilers jersey, Hall posted a minus-27 rating. When Connor McDavid was drafted, the future captain was inherently thrust into the leadership role. Had Hall accepted the responsibility of being a franchise player, he would still be in Edmonton with the "C" on his jersey today.
Local media constantly labeled Hall as a "cancer in the dressing room," while teammates questioned his lack of competing. Former net-minder Ben Scrivens commented on the fact that Hall would only play well against weaker competition after his departure from Edmonton.
With the talent of Connor McDavid, Ryan Nugent-Hopkins, and Leon Draisaitl (who are all left-handed), Hall was an expendable asset, never quite living up to the extremely high expectations in Edmonton.
Adam Larsson: Better fit for Oilers
As a smaller market team, the New Jersey Devils rarely make headlines. In what has turned out as one of the deeper NHL Entry Drafts, Adam Larsson was drafted fourth overall behind Ryan Nugent-Hopkins, Gabriel Landeskog, and Johnathon Huberdeau. Groomed to be a steady stay at home defenseman, Larsson has quietly become and important part of the team.
During his last two years, he has elevated his plus/minus rating to a plus-36. Leaned on heavily for TOI, the Swedish defenseman has averaged over 20 minutes of ice time over the last four seasons. Although not an offensive specialist, Larsson will kill penalties and shut down opposing teams' top lines.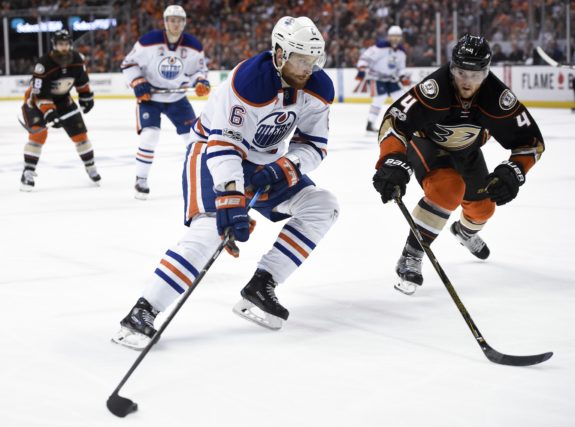 As the Oilers looked to shift their identity to a more physical team, Larsson added a physical element previously unknown to fans. During the 2016-17 season, Larsson recorded 253 hits, ranked sixth in the NHL. The Oilers suddenly became a team feared in the west.
Final Verdict
The Taylor Hall and Adam Larsson trade will be one of the most debated topics in team history. Can we really determine which team "won" the trade? Does it even really matter? The Edmonton Oilers ended a 10 year playoff absence with multiple transactions. Though the current 2017-18 season has not started off on the right foot, would Hall really turn things around? He is off to a great start in New Jersey and has gelled with a young offensive team. Keeping in mind the Eastern Conference is suited better for fast, skilled players.
Larsson has proven to be a great asset in an area which has haunted the Oilers roster for years. The price for a top pairing, RHD was high but necessary.
Chiarelli is the only person who really knows Hall's value according to other teams. Given the fact that every other NHL team knew the Oilers' lack of defensive strength, Edmonton was negotiating with their hand exposed. This particular blockbuster trade should be considered a positive step forward, after years of disappointment.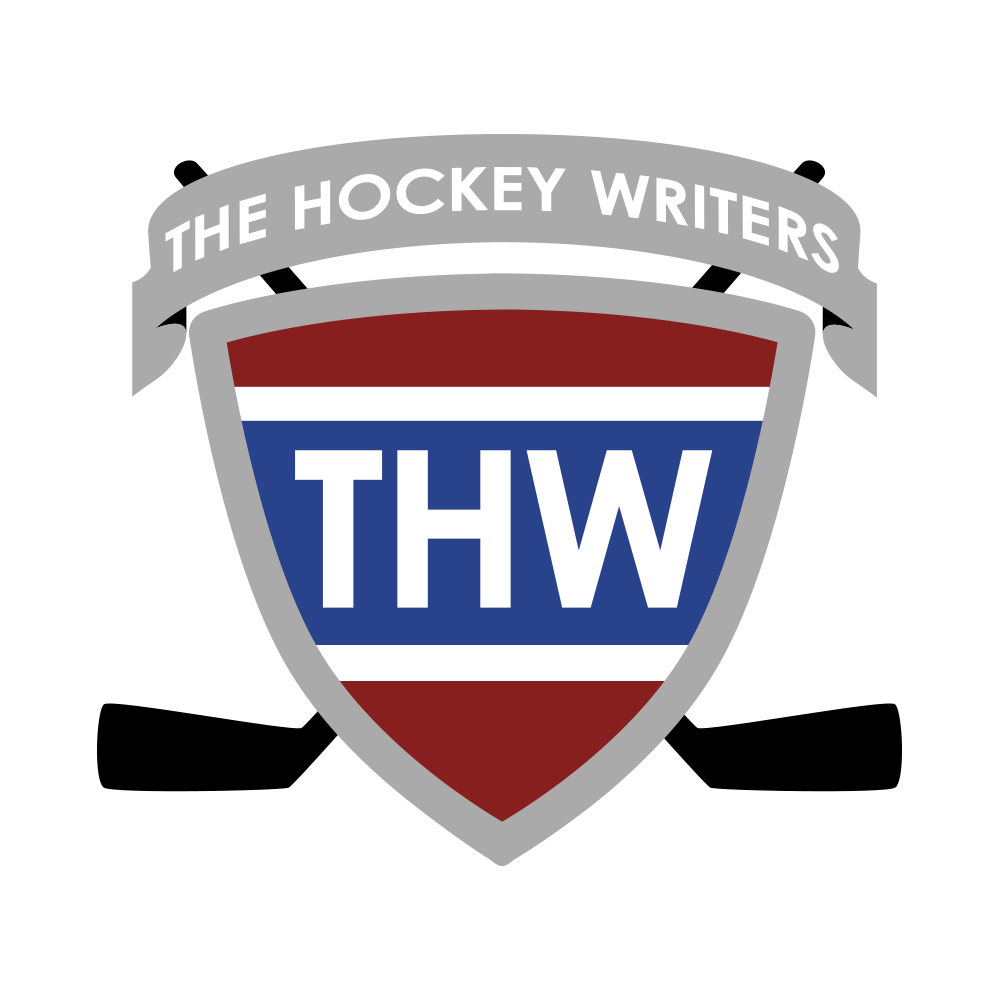 The Hockey Writers is:
1) A top-tier hockey media company delivering a top-notch, in-depth look at the NHL
2) A collective of some of the best hockey writers anywhere
3) A multimedia provider with daily podcasts and YouTube shows
4) Well-respected and widely-cited NHL prospect and draft resource