Peter Chiarelli, general manager and president of hockey operations for the Edmonton Oilers, addressed the media in a brief press conference Tuesday morning. Approaching December in the young 2017-18 NHL season, the Oilers find themselves in an unfortunate, but familiar situation — bottom of the standings. Looking to identify problems at hand, members of the media were genuine about their concern for the near future of the struggling club.
To find solutions to a problem, one must first identify the problem. When asked what area of the game the team has failed to achieve, Chiarelli listed off almost every facet of the game, thus, numerous mentions of "death by a thousand cuts."
Offensive Production
With Connor McDavid as the top line center, offense should not be a concern. Through 24 games, though, the Oilers are averaging just 2.67 goals per game — fifth worst in the NHL. While McDavid is on pace for another 100 point season, secondary scoring is lacking.
What is more of a concern is the absence of any contribution from the back end. Oscar Klefbom has been leaned on heavily by management and coaches to take a step forward. Unfortunately, he may have taken two steps back — just two goals, four assists, and an atrocious -13 rating. Klefbom could be the most disappointing player on the roster.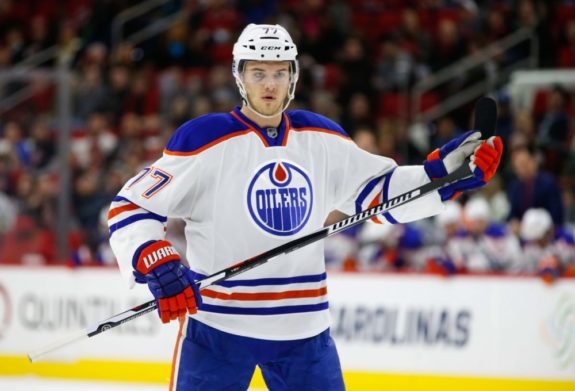 Chiarelli was correct when mentioning they have had scoring chances. As a club, Edmonton has generated 596 Scoring Chance For (SCF), ranking second in the league, while also producing 226 High Danger Chances For (HDCF), putting them sixth. Patience is a virtue, but realistically, how patient can this Oiler team be before making a significant transaction to solve their scoring woes?
Defending and Goaltending:
Chiarelli mentioned defending, which includes goaltending, as another area of disappointment. Ranked 27th in goals allowed per game, opposing teams have had their way with this underachieving team.
Brought up a few times, even when not asked directly, was the issue of goaltending. Cam Talbot has struggled out of the gate this year with a very uncharacteristic 3.07 Goals Against Average (GAA) and .901 Save Percentage (SV%). Looked to as a netminder capable of stealing games, Talbot needs to turn things around for any hope of a winning record. There was chatter last year that he could be considered as a Vezina nominee with his outstanding 42-22 record, 2.39 GAA, and .919 SV%. Talent is not in question…current results are.
There have been few success stories on this team. Darnell Nurse has shown a surprising increase in defensive efficiency. In the 44 games played last season, he mustered 11 points, averaged 17 minutes of time-on-ice and had a zero plus/minus rating.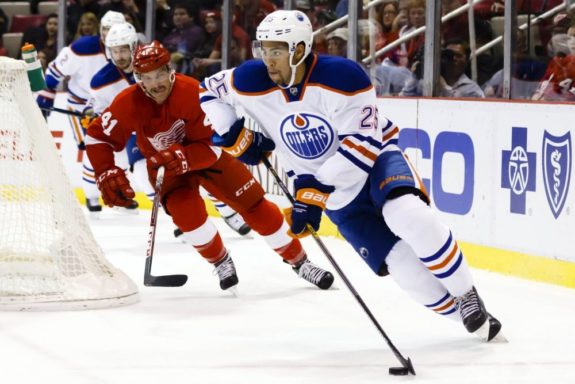 This year, averaging over 21 minutes per game, Nurse already has scored seven points to go along with a team-leading, plus-six rating. Coach Todd McLellan has shown faith in this shutdown defenseman, who is showing growth at a depleted position.
Oilers Special Teams:
The last area of underachievement this season has been special teams. The Oilers are the third most penalized team, and being ranked 30th on penalty kill, naturally, will correlate to a lot of goals against. The loss of Matt Hendricks and injury to Andrej Sekera certainly do not help.
Making a recent resurgence on the power play, Edmonton is still far from where they were last season as a top-five unit. An obvious statement would be the play, or lack there of, Leon Draisaitl. The talented forward led all Oiler players last season with 27 power play points, driving the success rate during the man advantage. This season, Draisaitl has been held pointless.
This is all you need to know about #Oilers PP struggles.
Leon Draisaitl led team with 10-17-27 PP points last year.
This year he has 0-0-0 on the PP.
Get him involved more.
He needs to be more assertive.

— Jason Gregor (@JasonGregor) November 27, 2017
There is no doubt that the Oilers have holes in their game right now. Although showing flashes of brilliance this season, disappointing results have overshadowed what truly is a talented team. Chiarelli, likely, has a long leash of job security, but one would like to assume every possible avenue to improve a team destined for a playoff run.