Advanced statistics. In the hockey world, those are words that are likely to start an argument quicker than a Penguins fan walking into a Philadelphia sports bar. Just look on Twitter, Reddit, or any message board. The arguments are endless, and rarely civil.
Honestly, I do not understand why. Analytics have immeasurable value to the game, while the "eye test", when applied properly and with common sense, is important as well.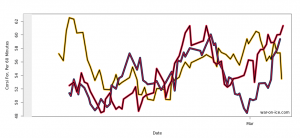 I have been a hockey writer for some time, and a hockey fan for as long as I can remember, but until advanced metrics started to become more mainstream I watched the game like everyone else. I saw that Mario Lemieux had an otherworldly ability to think 10-steps ahead of everyone else on the ice. Mark Messier had a cannon-shot coming down the off-wing. Scott Stevens made people think twice about coming into his zone under pain of getting hammered. While watching the greats of yesteryear, I never once thought about possession numbers, or making a fancy graph to explain them. I watched the game and evaluated it based on what I saw, but like all things in life, times change.
In the dawn of advanced stats, I would open up a blog or an article and see charts or graphs, then immediately leave the page. After some time of resisting the change like many people, I noticed that the analytics movement was going beyond just blogs and social media, but were being used by mainstream media types, and even smart NHL franchises. I then decided to learn what they were all about.
Defending Advanced Stats
Advanced hockey stats really do add a new perspective to how hockey players should be analyzed. It can open your eyes to which players are contributing in the manner expected, and which ones are not.
I do not claim to be an analytics expert, far from it actually, but the more that I learn about advanced stats, and how to apply them, it allows me to better convey a message to my readers.
Analytics should be used by NHL teams, and they are as evidenced by the recent hirings of analytics gurus around the league. Numbers don't play favorites and are simply cold hard facts. There is no way around that. The Columbus Blue Jackets were a lottery team, and had one of the most porous defenses in the NHL. This is reflected in nearly every team, and individual metric. Not a coincidence.
RT for Matt Cullen at $800K. #Pens Fav for Jarret Stoll at $800K. #NYRangers Just kidding. Cullen wins by infinity pic.twitter.com/3Ao0G0wmWx

— Sean Tierney (@SeanTierneyTSS) August 10, 2015
Defending the Eye Test
This is a bit of a different situation because numbers don't lie, but the eye test can be influenced by bias. A player can be a fan favorite, and a fun player to watch, but still be a poor contributor in key areas. People also watch the game very differently. A fan who watches an occasional game is going to see a game differently than someone who grew up playing and watches every game possible.
Unlike many in analytics, I strongly believe in intangibles. The best example that I can think of is not even a hockey reference. Jerome Bettis was recently inducted into the football Hall of Fame, and has been met to this day with criticism that his stats were not good enough to get in. Bettis was so much more than just yards and touchdowns. He played most of his career with average at best quarterbacks, and a run first offense. Everyone knew that the Steelers were going to run Bettis right up the middle, and Pittsburgh didn't care that they knew, they were going to do it anyway and be successful at it. He was an inspiration to his teammates and the city. A great guy deserving to get into the Hall for so many reasons. Anyone who thinks that the Steelers motivation to win Bettis a Super Bowl wasnt a factor in their Championship is wrong.
Can't We All Just Get Along?
My greatest issue with both sides of the argument is the intolerance that both the "stat geeks" and the "old school" folks have for each other.
If someone says that "The Chicago Blackhawks had a CF% of 53.0 and that was a great indicator of how they won a championship." it would often be met with criticism from the traditionalist. The numbers are a huge reflection of a successful team.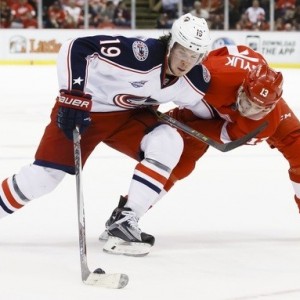 On the other hand, if someone says that "I see Pavel Datsyuk backchek on every shift and play with a lot of passion." that is a good assessment as well.
The only wrong way to approach either method of analysis is to criticize the way someone else approaches it. It doesn't matter what your role in the hockey world is, be it casual or die-hard fan, writer, or whatever, we watch the game and analyze it because we enjoy it and it brings fun into our lives. If you change the way that you think of the game just to suit someone else's methods, and you stop having fun with it then what is the point? A large part of the fun in sports is debate, but there is a huge difference between a good debate and simply being disrespectful.
I choose to continue to learn more about advanced stats because I think that they add a lot of value, and increase my understanding of the game. In turn I can show you aspects of the game that you may not have considered. If you choose to stick with the eye test, that is ok, there is nothing wrong with it. As long as you are enjoying the game, who cares what the other guy is doing.
Until next time.