Alex DeBrincat
2015-16 Team: Erie Otters (#12)
Date of birth: December 18th, 1997
Place of birth: Farmington Hills, MI
Ht: 5'7″  Wt: 165 lbs
Shoots: Right
Position: Right-Wing
NHL Draft Eligibility: 2016 1st year eligible
THW The Next Ones Ranking (February): 21
Other Rankings
DeBrincat Will Test Hockey's Age-Old Question
Every year, there's at least one prospect that generates lots of discussion leading up to the draft. That discussion centers around where in the draft that prospect will go. Last season, that player was Lawson Crouse, taken 11th overall by the Florida Panthers in 2015. This season, that player is Alex DeBrincat.
It's easy to see why there's a range of opinions on this sniper. The first thing you notice about him is his size. He stands just 5-foot-7 (I actually think he's closer to 5-foot-6). He is the smallest player on the ice on most nights, if not every night. He was a relative unknown when he first arrived to the OHL. Former Erie Otters GM Sherry Bassin was on a scouting trip for Frankie Pucci when he found DeBrincat. On a line with Connor McDavid, DeBrincat wins OHL Rookie of the Year and scores 51 goals in 60 games. That's one way to make up for size.
https://twitter.com/YahooJrHockey/status/672447056791867392
In his two seasons with the Otters, DeBrincat has never let size slow him down. In fact, it motivates him more. He uses the tools he has (skating, quickness, elusiveness) to make great plays. He has a knack for getting open in tight spaces, while making excellent decisions with the puck. In watching him for two seasons, I find his size is an advantage for him, as it allows him to do things others can't.
For instance, DeBrincat is one of the best 5-on-5 players in the league. There are two reasons for this. First, he's excellent on the rush. Whether he has the puck or he's waiting on the puck, DeBrincat excels at making the right decision. His shot is lethal, so leaving him open to shoot is not a good plan. But he can pass just as well. He can do both at high speed, thus nullifying the size of his opponents.
Second, DeBrincat can get into tight spaces on the ice and find holes in the defense to operate. His smaller size allows him to use his creativity to make plays you otherwise can't make. This was on display in Game 1 of the OHL Western Conference Finals against London, where he scored a hat trick all at even strength. The Knights had no answers for him.
#2016NHLDraft eligibles Matthew Tkachuk & Alex DeBrincat exchange hattricks as the London Knights steal game 1 by a score 7-4. #OHLPlayoffs

— Kathryn Jean (@msconduct) April 21, 2016
As great as his skills are, there are just as many risks that go with DeBrincat. Given his size, opponents can easily push him off pucks. He thrives in open space, but along the wall against bigger players, he struggles. He also lets emotions run too high at times. It's great seeing the passion he has, but it can go too far and affect his overall game.
Perfect example of that is when he took two delay-of-game penalties in Game 1 of the London series. You could tell he tried making up for his mistake by doing too much. He needs to learn how to manage situations better at the next level. Remember when he took an early game misconduct at the World Juniors? That's what I mean. He must control his emotions when things aren't going his way.
He might come in a small package, but DeBrincat has the skills needed to make it in the NHL. He has arguably the best hands in the entire draft. He also isn't afraid to hit anyone (ask 6-foot-7 Hunter Smith about that). DeBrincat will put the size vs. skill argument to the ultimate test. He's a full two inches shorter than Tyler Johnson and Johnny Gaudreau. Will his skills outweigh the risk of his size?
NHL Draft Projection:
The experts seem to agree that DeBrincat will go very late in the first round, perhaps slipping to the beginning of the second round. If DeBrincat had a few more inches on him, he's in the top-10 conversation. I feel that his skills are too hard to ignore given his size. He consistently plays against bigger players all the time, and it hasn't stopped him from putting up great numbers. While there is an adjustment period to pro hockey, he has a good chance to make that adjustment and excel at the next level. DeBrincat should go between picks 20-30 in this draft.
Quotables:
DeBrincat is a small player with a dynamic skill set. He is a pure sniper, scoring over 50 goals in two straight years in the OHL. He is very undersized, but can be very nasty to play against and shies away from no one. He had to deal with injuries at the 2016 World Junior Championship, but that did not hamper his production when he returned to the OHL. He skates well and is very effective around the net. He is hard to contain for such a small player, and has great chemistry with anyone he plays with. A decade player in the OHL.

-Tyler Parchem (Elite Prospects)

DeBrincat may be small by hockey standards, but he's a tenacious battler who will get into those tough areas around the cage, as well as throw a hit without deviating from his primary objective of scoring goals. He thinks the game at a very high level, and is the last guy you would catch taking a shift off. You could even classify him as a glutton for punishment because he seemingly thrives when futile attempts are made to bruise and batter him into submission. DeBrincat is the ultimate competitor, but it's been so long since he's slumped, you have to wonder how he handles it at the next level, and against bigger, smarter opponents no less. But at this rate, he's certainly worth the risk, even in the later stages of the first round of next June's Entry Draft.

-Steve Kournianos (The Draft Analyst)

The fact that he is two inches shorter than Johnny Gaudreau, and that he had a disappointing WJC with USA are the only reasons why he is not in the top ten. DeBrincat is an electrifying offensive wizard with the puck. His skills, hockey sense and creativity are off the charts good. Survives the physical side of the game by virtue of always playing with his head up, keeping his feet moving and has excellent agility and quickness making him very difficult to hit. All these traits should translate to success at higher levels, if not all the way to the NHL.

-Peter Harling (Dobber Prospects)
Statistics:

Strengths:
Skating
Hands
Hockey IQ
Agility
Shot
Under Construction (Improvements to Make):
Size
Strength
Defensive Consistency
Keeping emotions in check
NHL Potential:
DeBrincat's NHL potential comes down to how well he can adjust to the size and speed of the game at the next level. His usage and situation moving forward will go a long way in determining that. Given his skill and offensive instinct, DeBrincat can score 30 goals in the NHL as a top-six winger and power-play contributor. He could also never reach that point. I tend to think he'll land in the middle of those extremes, which is a solid top-six winger who can give you 20 goals/season.
NHL Player(s) Comparison – Cam Atkinson
Risk-Reward Analysis:
Risk = 4/5   Reward = 4.5/5
Fantasy Hockey Potential:
Offensive = 8.5/10   Defensive = 5/10
Awards/Achievements
2014-15 OHL Rookie of the Year
Named To CHL Top Prospects Game
Back-to-Back 50-Goal Seasons
Interview/Profile Links: 
Video(s):
THW's The Next Ones prospect profile template design architect: Chris Ralph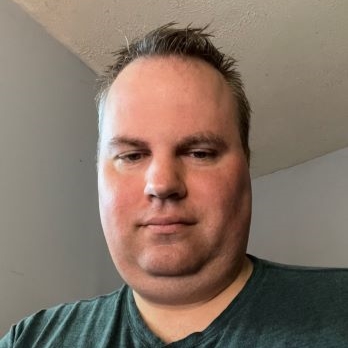 I am a fully credentialed writer who covers the Columbus Blue Jackets, Cleveland Monsters and Erie Otters as well as the Ontario Hockey League and NHL Draft. The 2022-23 season will mark nine seasons with the Hockey Writers. I am also the site's Credentials Manager. Please take note of the updated Twitter handle: @mark_scheig.