The lists of Olympic Camp Invitees were announced on Monday, and there was no shortage of Ducks.  In total, nine Ducks were invited, spanning across the five rosters, including three Americans.  These rosters will be cut down to 25 players as the Olympics approach, but for now, all nine Ducks are in contention.  The group of players that Anaheim is sending to camp is diverse in just about every way possible, from age to position to nationality.  Those three categories will play a big part in determining whether or not each of these nine players gets the chance to play for their country in Sochi in 2014.
Before we breakdown the odds of each player making the cut, here is the list of Ducks that were invited to camp.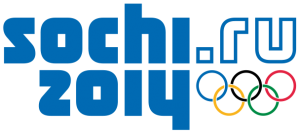 RW Teemu Selanne (Finland)
C Saku Koivu (Finland)
D Sami Vatanen (Finland)
G Viktor Fasth (Sweden)
D Cam Fowler (USA)
G John Gibson (USA)
RW Kyle Palmieri (USA)
RW Corey Perry (Canada)
C Ryan Getzlaf (Canada)
It is worth noting that some teams have not announced their invitees yet.  Also, a player can still make the team as a non-invitee, but that is very uncommon.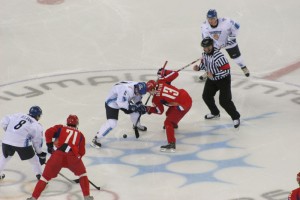 Teemu Selanne is not only one of the greatest Ducks (possibly the greatest) of all time, but he is also one of the greatest Finnish hockey players of all time.  That's why at the age of 42, it is no surprise that he was invited to camp.  This late in his career, he's not quite the player he once was, but he is still extremely talented and virtually a lock to make the team.  The only way that Selanne is not representing Finland in the 2014 Olympics would be if he retires before this season, a scenario that is becoming less and less likely as the summer progresses.


The NHL regular season schedule was released on Friday. Check out our partners at TiqIQ for the best deals on Anaheim Ducks tickets for all 2013-14 games.
Saku Koivu, while not quite on Selanne's level, is also among the greatest Finnish hockey players of all time.  What he has lost in skill over the years, he has made up for with the veteran leadership and experience that he provides.  He is 38 years old, but barring an injury, he's all but guaranteed a spot on Team Finland.
The last Duck invited to camp for Team Finland was rookie defenseman Sami Vatanen.  He only played in eight games for the Ducks last year, but has a lot of promise.  At only 22, he won't be given a spot on reputation like his teammates Selanne and Koivu.  Team Finland has a solid group of young, up-and-coming defensemen that will be fighting for a chance to compete in the 2014 Olympics, but Vatanen stands a very good chance to claim one of the last few spots on defense.
Goaltender Viktor Fasth was the lone Team Sweden invitee for the Ducks.  Similar to his position in Anaheim, Fasth will likely have to greatly outperform the incumbent starter (Henrik Lundqvist) to win the starting role for Team Sweden.  More likely, Fasth will earn a spot as Team Sweden's backup goalie and rarely see the ice in Sochi.
Similar to Team Finland, the Ducks have three representatives on the Team USA invite list.  The most impressive part about this group of Ducks is that they are all 22 or younger.  The most recognizable name of the trio is defenseman Cam Fowler.  A gifted offensive defenseman, who has averaged more than 20 minutes of ice time in each of his first three seasons in Anaheim, faces an uphill battle to make the team.  Team USA has put an emphasis on inviting younger players to camp this time around, so there may be some reason for optimism, but the Americans have a number of top defensemen that will be difficult for Fowler to knock off.  Fowler is still very young, so if he continues to show improvement early in the season, he could better his chances of making the team, but he still looks like a longshot.  Ideally, he would make the team as a bottom pairing defenseman and a power play specialist, a role in which he could really thrive.
The next young player the Ducks are sending to the American camp is forward Kyle Palmieri.  The 22 year old right winger really stepped up in the playoffs for the Ducks in limited minutes this spring.  Part of his success last year came as a result of playing on a line with two all-stars, but Palmieri's game took some major strides forward in the shortened season.  He has an all-around solid game, highlighted by his speed and ability to put the puck in the back of the net.  While he looks like a key piece to the Ducks future, his odds of making the 2014 Olympic team for the United States are slim to none.  This certainly won't be his last chance to play for the gold, but for now, he'll have to set his sights on a different prize back in Anaheim.
The last Duck headed to Arlington, Virginia for camp is goaltender John Gibson.  Technically, Gibson hasn't played for the Ducks yet, but he's been part of their organization since they drafted him in the second round of the 2011 entry draft.  He's actually only played in one professional game, making his debut for the Norfolk Admirals at the end of this past season.  Although Gibson's lack of professional experience will not help his cause, he has been the starter for Team USA in multiple World Junior Championships.  He will likely be given many more opportunities to play for Team USA as his career progresses, as is the case with Fowler and Palmieri, but for now, Gibson has an outside shot at best.
It seems as though Canada has the most loaded roster every four years, and this year is not an exception.  The two biggest names on the Ducks roster, aside from Selanne, were invited to camp for Team Canada and have a very good shot at making the team.  Those two are Ryan Getzlaf and Corey Perry.
Ryan Getzlaf, the Ducks first line center, played on the gold medal team for Canada in 2010 and has been an all-star in the NHL multiple times.  His role on Team Canada would be much smaller, likely a third or fourth line center, but that has less to do with his talent level and more to do with the rest of the Canadian roster.  Based on the injury histories of his fellow centers, he has odds of making the team are pretty good, but if all the invited centers stay healthy, the odds are not necessarily in his favor.  It is a real toss-up as to whether or not he'll make the team, but right now, I'd say he's a healthy scratch in Sochi.
Corey Perry, Getzlaf's linemate in Anaheim, was also a member of the 2010 gold medal team and has multiple all-star selections to his credit.  Since there are eight spots for wingers and only four for centers on the team, Perry's odds are inherently better than Getzlaf's.  The competition isn't quite as stiff for wingers either, so Corey Perry seems like a near lock to make the team.  He will likely be slotted as the second or third line right winger and be the Duck that sees the most ice time in Sochi.
Of the players that have not been invited to camp or have not yet been invited to camp, Jonas Hiller will be the starting goalie for Team Switzerland and Jakob Silfverberg could be considered for Team Sweden as the roster cut-downs approach.  There will be plenty of opportunities to see the Ducks representing their countries in Sochi, so be sure to tune in this coming February.