Given the nature of how the game is played on a frozen sheet of ice, there's always been a symbiotic connection between hockey and cold weather climates. So why not try to organize a game on the coldest continent on Earth? That is precisely what Ryan Bahl is trying to do with his Antarctic Hockey initiative.
In what could be considered the most ambitious project in the sport's history – with some of the nuances still to be decided – the 27-year-old American is in the process of putting together the first ever organized hockey game to be played in Antarctica.
Exploring the World Through Hockey
As a matter of fact, Bahl is no stranger to playing hockey in far off places. On his way to playing on six continents, he's made stops in Iceland, Spain, New Zealand and Turkey among other destinations. His full passport was actually an initial motivation for the idea to play hockey on the frozen continent.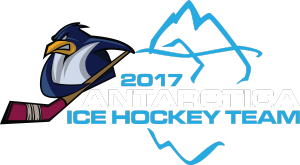 "Originally I thought it was just kind of a cool concept and, in a selfish way, I just wanted to play hockey on all seven continents.  It quickly turned into promoting traveling and playing our sport around the world with no borders to stop you — obviously, to the absolute craziest level," said Bahl.
"For most people, we want to just encourage them to try to travel and get out of the norm. It's very important to get out there and see the world, meet new friends and people as well as learn about new cultures. Without this, we will forever be ignorant and stuck in our little bubbles. What better way to show there are absolutely no limits to traveling and playing hockey aboard than to go to Antarctica?"
Climate Change & Environmental Conservation
While many of us can relate to hockey and travel, those goals are just the tip of the iceberg for Antarctic Hockey. When it comes to a unique place like Antarctica, special considerations need to be made.
"The other really important concept we started to develop as this started gaining traction was the negative impacts of global warming and climate changes," said Bahl. "We want to help promote the conservation of these fragile environments in Antarctica (among other places) and promoting not only the wild life but the ecosystems themselves."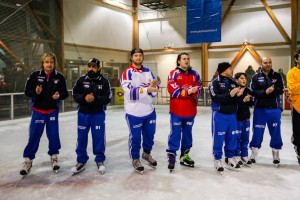 Increasing awareness of these issues may become the true measure of success for the event. Bahl goes on to say, "This concept is very important and something that expands beyond hockey. If we can help bring awareness to these issues by playing a game,  we'd love nothing more and would consider ourselves successful in our venture."
With all of this in mind, the logistics and environmental safety are being carefully considered as they prepare for the event. It'd be counter intuitive for Antarctic Hockey to damage the surroundings or leave any sort of negative impact.
"We want to make this project organic in the sense of not doing any harm to the location(s) we are going to. This means everything we use will needs to be portable and stuff we can take back with us once we are done," said Bahl. "The best example is the ice rink – instead of pouring concrete and making a fixed structure, we would do something portable and remove it once done."
The target date for Bahl and his team to hold the event is May of 2017, which means there is much work to get done and Bahl admits that they are still sorting out some of the details. Obviously, this is an enormous undertaking, so Antarctic Hockey is looking for help in way of players, media, sponsors and donors. If you'd like to get involved or simply track progress, head over to their Facebook page, website and GoFundMe page. We'll also keep you updated right here at THW.
To learn more about Bahl and his Antarctic Hockey project, check out his Q&A with THW