It was another solid week for the Arizona Coyotes – they picked up two more victories and improved to 8-2-1 over their last 11 games and 11-7-5 (a 96-point pace over an 82-game season) since the calendar flipped to 2018.
Coyotes End Homestand on High Note
The Coyotes, after being off from game action for three days, got back on the ice on Thursday last week when they welcomed the Minnesota Wild to town. Arizona fell behind early on Zach Parise's first-period goal, but they tied the game at one apiece when Jakob Chychrun scored on the power play during the second frame. In the third, the Coyotes erupted – Christian Dvorak, Richard Panik, Kevin Connauton, and Jordan Martinook all scored to lead their squad to a 5-3 victory and their second damaging win against the Wild in less than a month.
On Saturday, the Coyotes welcomed Erik Karlsson and the Ottawa Senators to town in the final contest of a seven-game homestand. As they did on Thursday, the 'Yotes responded after allowing the first goal of the game, as Oliver Ekman-Larsson potted the equalizer late in the first period for his first goal since Jan. 18. Jordan Martinook then added his second goal in as many games during the second frame, and Antti Raanta took it from there, stopping 23 of the 24 shots he faced to earn the 2-1 victory.
Back to the Road
After wrapping up their homestand with a victory on Saturday, the Coyotes will begin a three-game road trip on Monday night in Edmonton against the struggling Oilers. This essentially is a lost season for Todd McLellan's squad, but the Oilers will always be dangerous as long as they have Connor McDavid and Leon Draisaitl in the lineup. This one will get started at 7:00 P.M. local time at Rogers Place.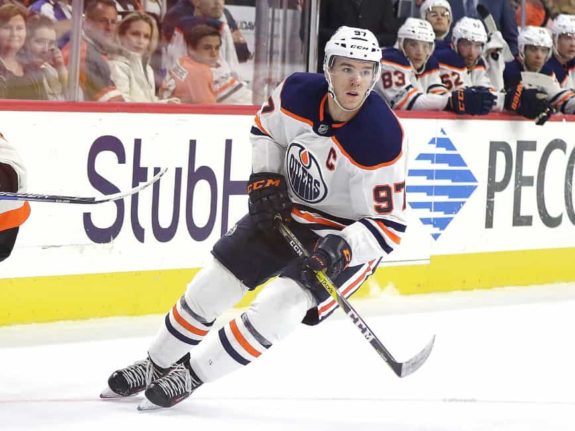 The 'Yotes will remain in Canada after wrapping things up in frigid Edmonton, and will head west to British Columbia for a Wednesday night matchup with the Vancouver Canucks. Rick Tocchet's squad has yet to visit Rogers Arena this season, but the Coyotes have had success in Vancouver in the past – they're 6-4-5 on the road against the Canucks since the start of the 2010-11 season. Puck drop is scheduled for 7:00 P.M. local time (8:00 P.M. in Arizona) in B.C.
From there, the Coyotes will return the United States and will head to Denver for a matinee affair against the Colorado Avalanche on Saturday afternoon. Arizona has won three of the last four in this series, including the most recent contest back on Dec. 27 at the Pepsi Center. This one will get started at 1:00 P.M. in the Mile High City.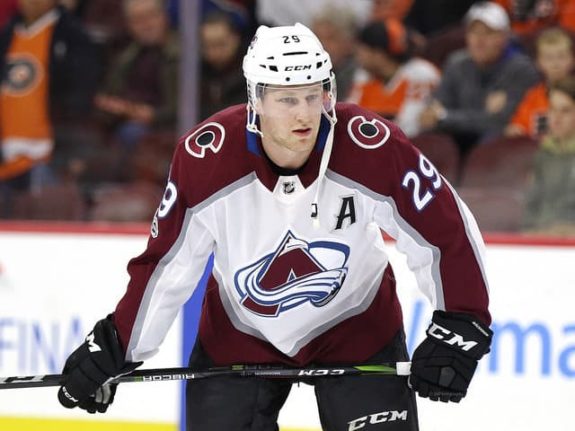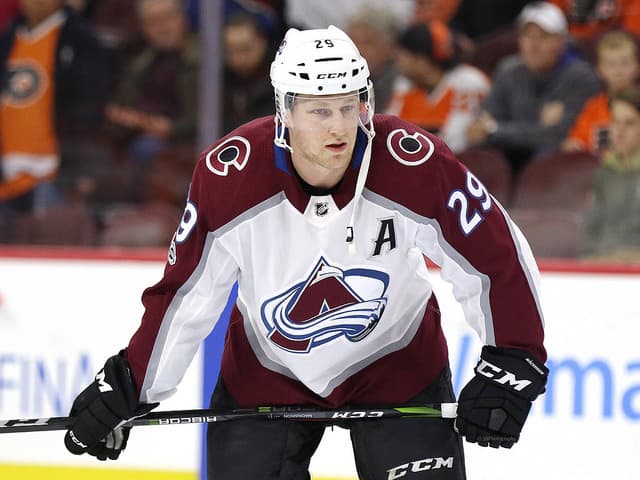 For the second time in three weeks, the Coyotes will play a weekend back-to-back, and, for the second time in three weeks, the opponent for the second night will be the Vancouver Canucks. They'll visit Glendale on Sunday night in the teams' third matchup in a span of 15 days, and Arizona will be looking to protect its home ice after dropping a 3-1 decision back on Feb. 25. Puck drop is scheduled for 6:00 P.M. at Gila River Arena.
Pacific Division Roundup
We're another week closer to the start of the Stanley Cup playoffs, and there's not much new to report out of the Pacific Division – the Vegas Golden Knights still have a commanding 10-point lead over the California teams, who are all separated by just two points.
Anaheim Ducks (33-21-12, 78 points)
Last week: 2-0-0 (4-2 W vs CBJ, 6-3 W vs CHI)
Analysis: The Ducks were perfect last week, picking up convincing victories over both the Columbus Blue Jackets and Chicago Blackhawks at the Pond on Friday and Sunday, respectively. They're now 6-1-1 in their last eight and are rocketing up the standings in the Pacific.
Player of the week: John Gibson – 2-0-0 record, 71 saves on 76 shots (.934 SV%, 2.50 GAA)
This week: Tue vs WSH, Thu at NSH, Fri at DAL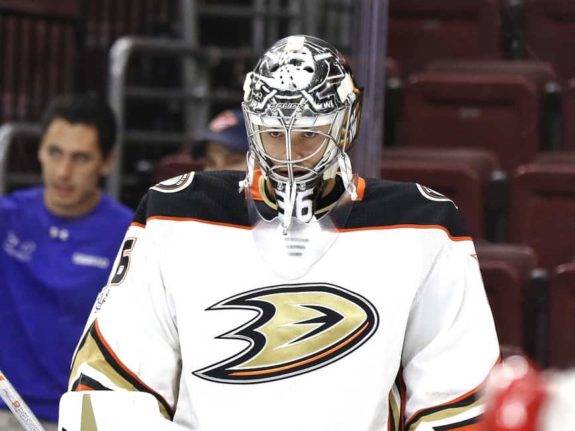 Calgary Flames (32-25-9, 73 points)
Last week: 0-3-0 (2-0 L at DAL, 5-2 L at COL, 3-1 L vs NYR)
Analysis: With goaltender Mike Smith on the shelf due to a lower-body injury, things have deteriorated quickly in Calgary – the Flames lost three straight in regulation last week and are just 3-6-1 since Smith suffered his injury on Feb. 11. They're still just one good week away from being right back in a playoff spot, but they'll need to turn it around quickly before they're left behind in a crowded Western Conference playoff race.
Player of the week: Mikael Backlund – Goal, assist, +1
This week: Mon at PIT, Wed at BUF, Fri at OTT, Sun vs NYI
Edmonton Oilers (27-34-4, 58 points)
Last week: 0-3-0 (5-2 L at SJ, 4-2 L vs NSH, 3-2 L vs NYR)
Analysis: It's been a season of streaks in Edmonton – from time to time, the Oilers have given their fans hope with a short winning streak, but they then eventually follow that up with a period of lackluster and listless play. Last week, we saw the latter, as Edmonton dropped three straight in regulation after winning three straight from Feb. 22 to Feb. 25. Will Todd McLellan and Peter Chiarelli keep their jobs after this?
Player of the week: Connor McDavid – 3 goals, 2 assists
This week: Mon vs AZ, Thu vs NYI, Sat vs MIN
Los Angeles Kings (36-25-5, 77 points)
Last week: 3-1-0 (3-2 OTW vs VGK, 4-1 W at VGK, 5-2 W vs CBJ, 5-3 L vs CHI)
Analysis: Another solid week for Los Angeles – they're now 6-3-0 in their last nine and have two wins over the Vegas Golden Knights over that span. Considering the fact that the two teams could meet in the first round, I'd say that's significant.
Player of the week: Anze Kopitar – 2 goals, 4 assists, +2
This week: Thu vs WSH, Sat vs STL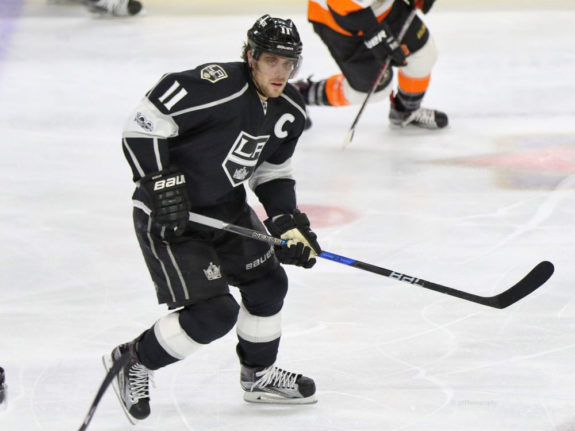 San Jose Sharks (35-22-9, 79 points)
Last week: 2-1-0 (5-2 W vs EDM, 7-2 W vs CHI, 4-2 L vs CBJ)
Analysis: The Sharks bounced back from a three-game skid last week with wins in two of three this week, but they're holding onto a playoff spot by only the thinnest of margins. Los Angeles is only two points behind with control of the tiebreaker, while the surging Ducks are just a single point back. It's going to be a crazy few weeks in the Pacific with so many teams so close together in the standings.
Player of the week: Joe Pavelski – 3 goals, 4 assists, +6
This week: Thu vs STL, Sat vs WSH
Related: The San Jose Sharks Power Up
Vancouver Canucks (24-32-9, 57 points)
Last week: 0-1-2 (3-1 L at COL, 6-5 OTL vs NYR, 4-3 OTL vs NSH)
Analysis: The Canucks had a few insane games last week – they peppered Henrik Lundqvist with 55 shots in Wednesday's 6-5 overtime loss to the New York Rangers, and nearly defeated the Western Conference-leading Nashville Predators before suffering a second-consecutive overtime loss. It's been a rough season, but things are looking up in Vancouver – they've gone toe-to-toe with some of the NHL's best lately.
Player of the week: Daniel Sedin – 3 goals, 2 assists
This week: Mon vs NYI, Wed vs AZ, Fri vs MIN, Sun at AZ
Vegas Golden Knights (42-18-5, 89 points)
Last week: 1-2-1 (3-2 OTL at LA, 4-1 L vs LA, 5-4 L vs OTT, 3-2 W at NJ)
Analysis: The week got off to a rough start for Vegas – a blown 2-0 lead at the Staples Center on Monday cost them a point, and underwhelming performances at T-Mobile Arena against the Kings and Senators cost them four more. They did bounce back with a win over the Devils on Sunday in their first stop of a five-game road trip though, and their lead in the Pacific remains at 10 points. They're still squarely in the driver's seat.
Player of the week: Reilly Smith – 2 goals, 2 assists, +3
This week: Tue at CBJ, Thu at DET, Sat at BUF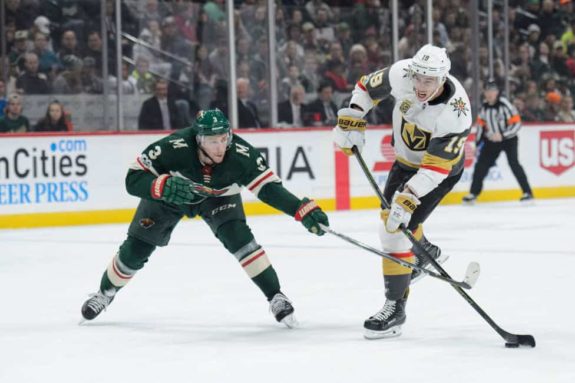 After finishing their seven-game homestand on a high note, the Coyotes will look to continue their positive momentum on the road with three games away from home this week.