The highly anticipated start of the 2020-21 NHL regular season on January 13th is fast approaching. Before the puck drops let's take a second to review and grade the offseason moves made by the Colorado Avalanche's front office. Decisions such as drafting, trading for and re-signing players can potentially give the team a better chance of making the 2021 Stanley Cup Final, but only if the deals are fruitful and worthwhile transactions.
Former Avalanche captain Joe Sakic is entering his eighth season as the vice president of hockey operations and general manager. Despite the fast-paced and high octane play style of the team that he has assembled making it to the playoffs last postseason, they did not reach the Western Conference Final as they lost to the Dallas Stars in the Second Round in seven games.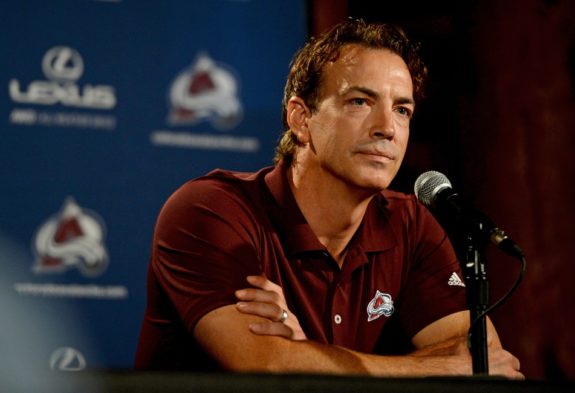 Sakic is known for his genius when it comes to bolstering this strong and exciting NHL team. He's had an active hand in the team's operations when it came to this year's NHL Entry Draft and free-agency, as-well-as trades and signings. Let's build him a comprehensive offseason report card by examining his work this offseason. 
2020 NHL Entry Draft – Grade: B
With the 25th overall pick, the Avalanche took a big swing and selected right-shot defenceman Justin Barron from the Halifax Mooseheads of the OMJHL. (from 'Halifax's Justin Barron drafted 25th overall by Colorado Avalanche,' Chronicle Herald, 10/06/2020) Now the selection of Barron is a hard decision to gauge as a good move or not for the organization. His strengths are that he's a powerful, speedy skater that possesses great puck handling abilities.
He has the frame of an NHLer at 6-foot-2 and 194 pounds. He also has a great shot and an amazing one-timer that's already at an NHL level. He's an okay passer overall but excels when it comes to moving the puck in the offensive end of the ice and in the neutral zone.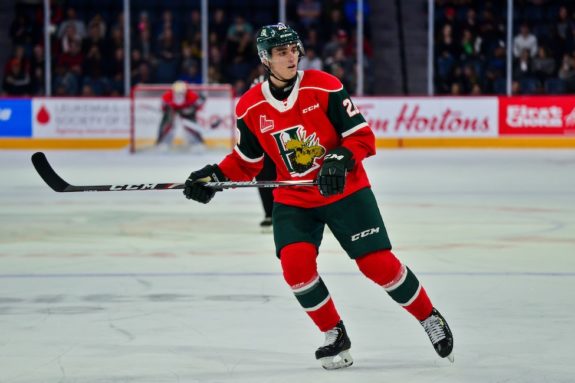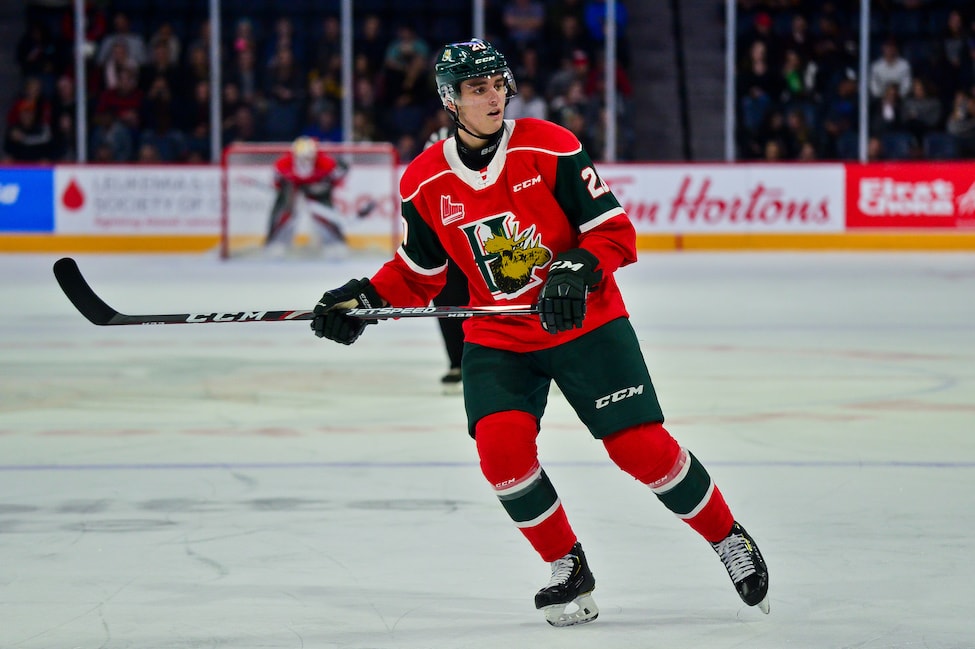 Where the issue lies is in his defensive game being far from ideal. He needs to work on his reactionary decision making when he's under pressure. If the Avs want him to be a more physical D-man then he'll need to learn how to use his frame and size more. Barron, despite his speed, is a poor defensive transition player. He also allows plenty of dangerous shot attempts against his goaltender while he's on the ice. A bad transition game and allowing plenty of shots against his teammate in between the pipes makes it hard to see him as a worthy first-round pick.
However, it takes more than one player clamping down on defense to stop another team's offense from getting high-quality chances or drilling the puck home. It is not his fault alone that he finds himself occasionally put in that position.
Barron also has a history of fighting against injuries. He had to miss time due to a blood clot that forced him to play only 34 games with the Mooseheads last season. He was able to come back and play at the end of the regular season, however, due to COVID-19 shutting down many sports leagues around the globe, we didn't get to see what he would be able to do in the postseason.
The Avalanche have a history of taking young defenders and sharpening their skills until they're ready for the pros. One argument as to why they selected him at that spot is because he potentially serves as insurance in case of injury-prone Conor Timmins goes down. Barron is a right-handed defenceman just like Timmins is a positional variant that the Avs are in need of. Another is that he had the best upside of any remaining right-handed D-man in the draft.
Helge Grans is comparable and he was selected 35th overall by the Los Angeles Kings. The Avalanche could be taking a risk on him in hoping that he rediscovers his skills in his areas of strength. We will see what the organization can do developmentally with him moving forward.
Colorado didn't have a second-round pick and waited until the third round to select centreman Jean-Luc Foudy from the OHL's Windsor Spitfires at 75th overall. Foudy put up 15 goals and 28 assists last season which was good for a point total of 43 and a plus-minus rating of -7.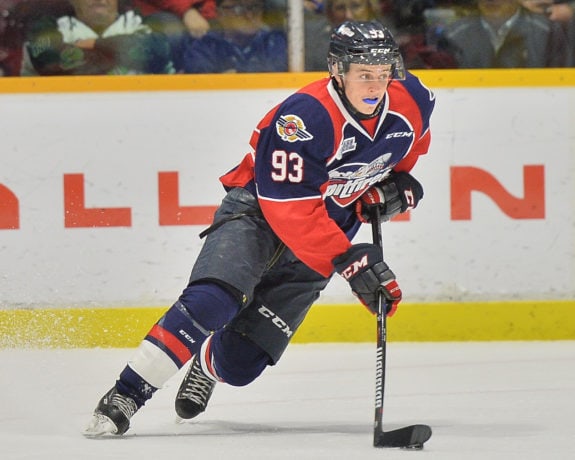 He's an elite-level skater that's decent in transition. He does most of the things that you need a player at his position to be good at. He gets the puck out of the defensive zone, and he puts it in the offensive zone with control. He drives a tremendous amount of pucks to the front of the net while trying to find linemates in the O-zone. Two comparable players from the OHL that are on the same level as him and were also drafted this year are Cole Perfetti and Marco Rossi, who were taken two rounds ahead of him.
Foudy needs to work on processing offensive set-ups, making the plays that are directly in front of him and finding linemates to put plays together more often especially in the offensive zone. He could also work on his defense and filling out his 5-foot-11, 176-pound frame. He also has had injury issues in the past and might not be much of a goal scorer in the NHL. However, he could become one of the better steals of this draft if he works on those shortcomings, becoming a great transition center.
The Avs also held selections in the fourth-round (118th overall), fifth-round (139th overall) and rounded out their draft with the final pick being in the sixth-round (167th overall). The Avalanche seem to have taken a big gamble with Barron being their first-round pick. We will have to see if he returns to form and improves upon his skill set when he's in a Jared Bednar or Greg Cronin system.
Foudy could be one of the steals from this draft if he becomes a great transitional centerman through developing his decision making abilities in the offensive zone. Without having a second-round pick and selecting a few smart but risky players, Sakic gets a B from me.
Trade Front – Grade: A+
The Avalanche are heading into this upcoming season with a new coat of paint thanks to the acquisitions made by Sakic on the trading block. Devon Toews and Brandon Saad are the most valuable highlighted new faces to the team.
The talented 26-year-old two-way puck-moving defenceman Toews was traded from the New York Islanders in exchange for second-round picks in 2021 and 2022. The Avs quickly signed him to a four-year deal worth $4.1 million AAV. The Abbotsford, B.C. product finished with a career-high six goals and 22 assists through 68 games played last season. He is a durable defender who can eat up a lot of minutes for the team and is excellent in transition. The 6-foot-1, 192-pound defenceman seems to be a great fit for the Avs blue line in the third D-man pairing.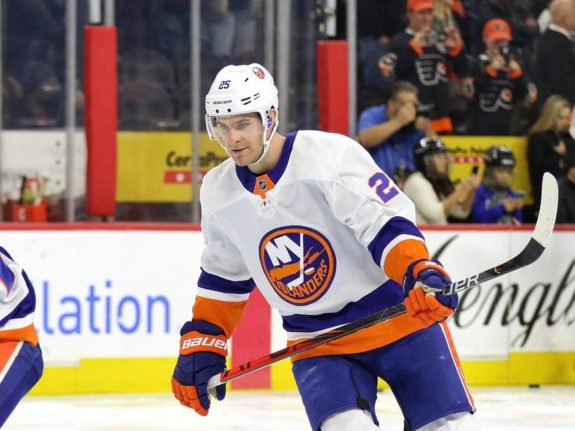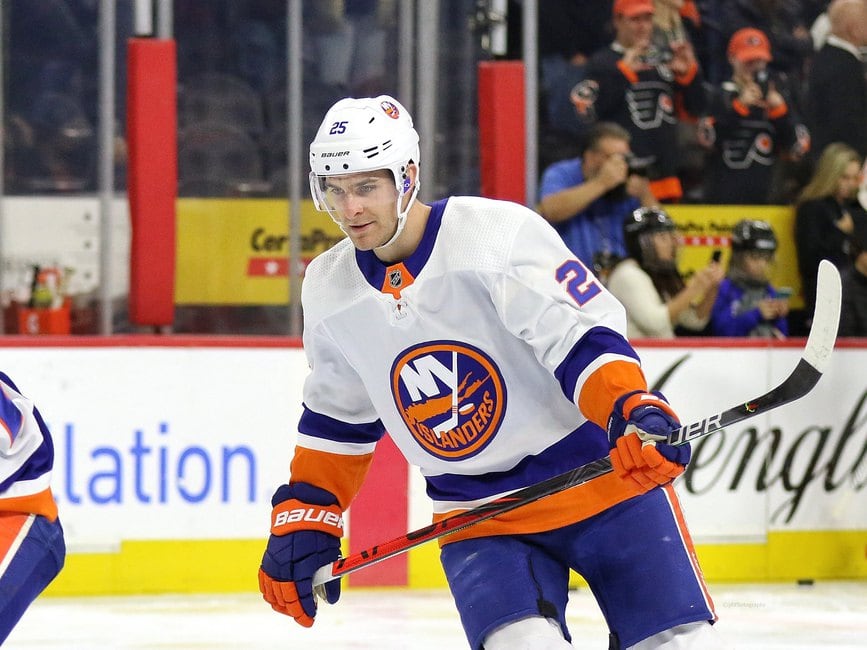 Colorado landed 28-year-old left-winger Saad and defenceman Dennis Gilbert in a four-man trade deal with the Chicago BlackHawks that saw defencemen Nikita Zadorov and Anton Lindholm headed back the other way. Chicago retains $1 million of Saad's $6 million salary for this season.
Saad had 21 goals and 12 assists in 58 games last season. He's a proven winner that has plenty of playoff experience as he's made 81 postseason games appearances over his career. He helped the Blackhawks win two Stanley Cup titles over his two stints with the team.
It's likely that Saad will play on the second line alongside an already proven set of skilled forwards in Nazem Kadri and Andre Burakovsky. Along with being a source for veteran leadership in a playoff setting to the Avs, he also provides consistent scoring depth. The 6-foot-1 left-winger is a five-time 20-goal scorer and is a welcome addition to the team.
Colorado gained a couple of much needed experienced players who can put the puck in the back of the net with the trades of Toews and Saad. For that reason, I give Sakic an A+ grade.
Re-signings – Grade A
Some lineup regulars for the Avalanche departed in free agency this season with Matt Nieto signing a one-year deal with the Sharks, Vladislav Namestnikov signing with the Red Wings and the recent retirement of Colin Wilson. Sakic and his management team certainly don't want the team to be affected negatively by these departures and looked to finish the required in-house shopping before the season starts. They came to terms with all of their free agents except for Vladislav Kamenev who is currently continuing his career in the KHL this season.
Let's begin with the re-signing of restricted free agent (RFA) Andre Burakovsky to a two-year deal worth $9.8 million, a salary of $4.4 million in the first season and $5.4 million in the second season. (from 'Avs re-sign Andre Burakovsky to two-year deal,' Edmonton Journal, 10/10/2020)
The 25-year-old winger had a breakout year that saw him tally 20 goals and 25 assists which were good for 45 points through 58 games played. He reached the 20-goal mark for the first time in his career while setting new personal bests in points and assists. He led the Avs in game-winning goals with six this past season, another career-best for him.
He captured more magic in the playoffs as he finished with seven goals and 10 assists which was good for 17 points and over a point-per-game production in their playoff run. Presumably, he will be playing on the second line alongside Kadri again and previously mentioned recently acquired Saad. He could re-spark the flame he found last season with the offensive opportunities provided by his elite linemates.
"Signing Andre was a priority for us this offseason. He has been a great addition to our team and was a big part of our success this season," said Avalanche Executive Vice President / General Manager Joe Sakic. "He's a very skilled player who brings speed and scoring to our lineup, and we're excited to have him under contract for two more years."

Avalanche Executive Vice President / General Manager Joe Sakic
The Avs also re-signed RFA Valeri Nichushkin to a two-year $5 million deal which is split into $2.2 million next season and the remaining $2.8 million the season after. Sakic brought Nichushkin in on a one-year $850 thousand deal in late August of last year after putting up 10 points in 57 games for the 2018-19 Dallas Stars. The big Russian forward had a bounce-back season, to say the least in 2019-2020. He ended up cashing in 13 goals and 14 assists which was good for 27 points in 65 games played for the Avs; which was just eight more games than he played with Dallas.
He was also one of the best defensive wingers in the entire league last season, earning him multiple Selke Trophy votes and finishing eighth, good for second among wingers, behind only Mark Stone. The 25-year-old still has a lot of gas left in the tank and will continue his success in the third line potentially alongside J.T. Compher and Joonas Donskoi, bumping out Jost who we'll return to soon.
Ryan Graves re-signed with the Avs on a three-year deal worth $3.16 million on average per season. (from "I feel really fortunate' – Yarmouth's Graves re-signs with Avalanche,' The Guardian, 10/13/2020) The 25-year-old left-handed defenceman is coming off of his first full NHL season which saw him record 26 points in 69 regular-season games. He blocked 150 shots which were good for sixth-most league-wide to go along with the best plus/minus rating in the entire league of plus 40. It is likely that he makes up the third pairing with Ian Cole.
Last but not least is restricted free agent centerman/left winger Tyson Jost being re-signed to a one-year contract worth $874 thousand. He finished with 8 goals and 15 assists through 67 games played. His ice-time dipped to a career-low at 12:46 minutes per game which ranked him 13th amongst the team's forwards.
There is a concern that the 10th-overall pick from 2016 will not experience much development of his game if he's being buried on the fourth line. Jost will have to work his but off with the minimal ice time given to him to prove his worth and eventually work his way up the lineup. Playing on the wing gives him the best chance to rekindle the smoldering flame of talent that the Avs saw when they first drafted him.
His abysmal faceoff percentages don't help his chances to stay playing down the middle, being 26.8% in the offensive zone and 29.2% in the defensive zone. They could be holding him back from getting more looks and meaningful ice time. If he doesn't ascend up the roster then he might not suit up for Colorado much longer.
It doesn't hurt building up the depth at every position possible in an organization. The Avalanche need to look no further than the reigning Stanley Cup champions, the Tampa Bay Lightning, to see how having viable depth options at every position can lead to success in the regular season and eventually the postseason.
Sakic's Final Grade: A
It's clear that Sakic continued his masterful work in the GM position this last offseason for the Avalanche. Especially the amazing acquisitions of Toews and Saad. Smartly signing Toews for four years while not giving up a player to get him. Saad may only be signed for one year currently but he fills the hole on the second line perfectly.
Throw in the re-signings of RFAs Burakovsky and Nichushkin, the team is looking to be in better shape than last year's. The only arguable weak spot was the draft, where they didn't have much to work with and picked what seems to be the best player available that suits their needs moving forward in Barron. However, if Foudy further develops his transition game then he could be reflected on as one of the best steals from this draft.
The Colorado front office certainly did its best to bolster their lineup to push them over the hump this upcoming season. Saying that Sakic is not a slouch is an understatement, to say the least. He continued to build up his team and firmly reinstates their position of achieving regular and postseason success. Maybe this time around they will bring the Cup home for the first time in 20 years. All we have to do now is sit back, wait for the season to begin and watch the fireworks.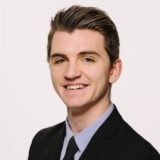 Teagan Giselbrecht is a writer who covers the Edmonton Oilers, Tampa Bay Lightning & Colorado Avalanche here at The Hockey Writers. He completed the Television Broadcasting and Journalism program at N.A.I.T. in 2019. During his first stint in Edmonton, he did Play-by-play for the NAIT Ooks Men's and Women's hockey teams. He also worked for the Oilers Entertainment Group, Oilers and Oil Kings respectfully. He has covered various sports at different levels including the NHL, CFL, WHL, AJHL and ACAC. Former television news and sports reporter for Prime Time Local News in Lloydminster, he moved back to Edmonton to pursue career development opportunities with 630 CHED. When he's not writing for THW, you can find him playing sports and spending time with loved ones.