Coming into this season, it seemed as if the Colorado Avalanche had an abundance of options to bolster their bottom-six. However, through 15 games in, that is no longer the case. 
The largest issue for the Avalanche this season has definitely been their forward depth. Many had high hopes that the players involved in that department would have bounce-back seasons, especially Tyson Jost.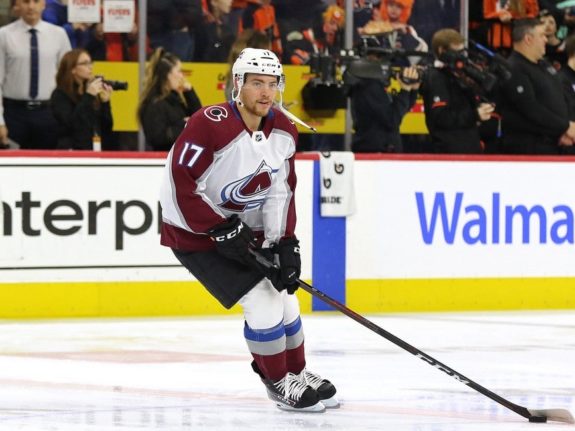 The former 10th overall pick has struggled to produce offense, as he has only posted one point through 13 games. This is not something to be proud of for a player who was touted for his offensive capability coming into the NHL. Meanwhile, he has been excelling on the penalty kill, but that may not be enough to keep him in the mile-high city for long.  
No Offensive Output 
The St. Albert, Alberta-native has been deployed on both the third and fourth lines this season. He has been given some opportunities to blossom, but he still can't seem to find the back of the net. Head coach Jared Bednar has even put Gabriel Landeskog on the same line as Jost recently, which looks like he's trying to get the 22-year-old going. 
This isn't supposed to take away anything from the young forward, as he has looked like the most complete player in his career this season, but his lack of offensive output is worrisome. It's an extremely daunting task for Bednar because receiving depth scoring is of the utmost importance for any team's success, and he isn't getting that at the moment. Currently, it seems as if the head coach feels it's worth keeping Jost in the lineup, despite his lack of scoring.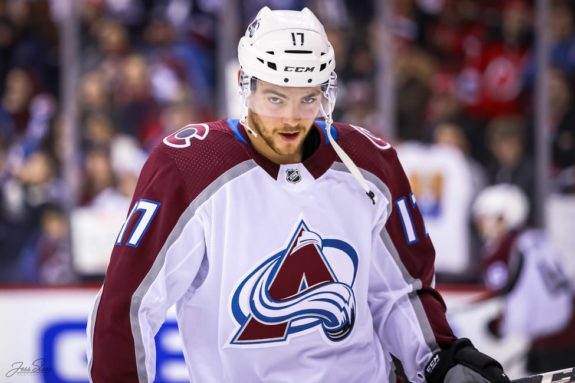 As mentioned previously, Bednar has used Jost on the penalty kill, and he has done a good job in that area of his game. His skating ability has allowed him to be effective in neutralizing opposing scoring threats at times. This does provide somewhat of an incentive for Bednar to keep him in the lineup for most nights. However, if he continues to not produce over the next stretch of games, then that sentiment may change. 
Time Running Out in Denver 
Many pointed to Jost as potential trade bait for the Avalanche this season, as maybe he needs a change of scenery to succeed. A trade might also bring someone in that can contribute more offensively. 
The situation with Jost reminds me of what happened with Kasperi Kapanen and the Toronto Maple Leafs last season. A young forward who was having a down year offensively but was a great penalty killer. Obviously, Kapanen was traded this offseason for cap-related concerns, which isn't applicable to the Avalanche and Jost, but nonetheless, a similar issue. 
If the Avalanche were to trade Jost, it raises the question, what could they receive in return? It's clear what they need, but I don't know if trading Jost can ensure they acquire that. One possibility is a deal involving the Calgary Flames' Sam Bennett in exchange for the former North Dakota Fighting Hawk.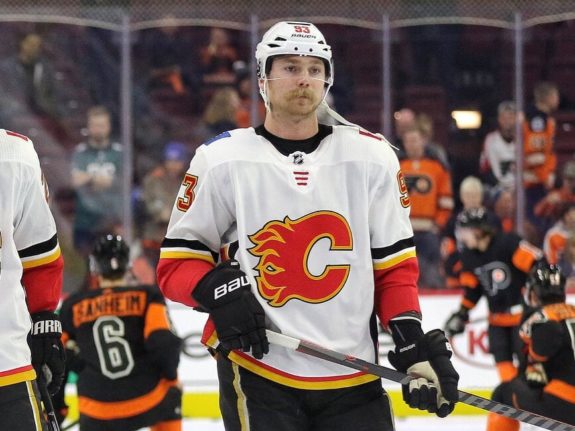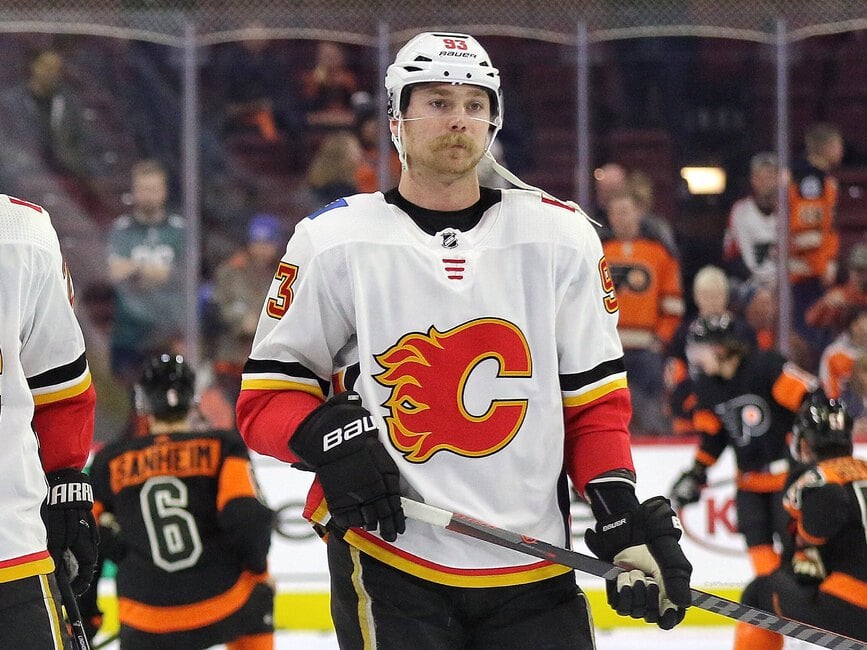 Reports indicate that Bennett wants out of Calgary, and similar to Jost, it seems as if he needs a change. The former fourth overall pick isn't having the best season offensively, but he has shown signs of potential production. Additionally, he is a proven playoff performer, which could be massive for the Avalanche, as they are expected to go on a deep playoff run. 
There would have to be some cap shenanigans involved if there was a trade involving the two because Bennett does have an annual salary of $2.55 million, compared to Jost's $874,125. Both of the young forwards are in the last year of their contracts, so there could be somewhat of a fit there.
Most teams are already a quarter into the shortened season. For Jost, in his prove-it year, he has not improved offensively. Things do change in the NHL, and there is still time for the former Penticton Vees captain to begin to find the net this season. But he will need to start to do so fast as the trade deadline approaches soon. 
---
---
My name is Ilyas, I'm 18-years-old, I was raised in Toronto, and currently enrolled in the Ryerson School of Journalism. I cover the Colorado Avalanche here at The Hockey Writers.