This year started off terribly for the Colorado Avalanche. They were nowhere near the playoffs for quite a while to start things off. The Avs have managed to turn that around somewhat, working their way back into playoff conversation. If they are to stay in the playoff picture down the stretch here and eventually make the post-season, the Avalanche power play must power up, NOW. If Colorado can be so successful when pulling the goalie for a 6 on 5, surely they can figure a way to fix this power play.
"I guess we're going to have to think about the players we're going to put on the ice, and we're going to have to see about maybe doing things a little different" Patrick Roy.
Tape to Tape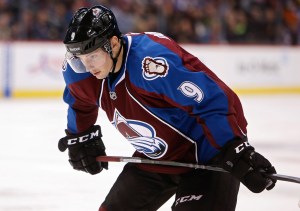 Coming into tonight's game versus the New York Rangers, the Colorado Avalanche possess one of the league's worst power plays. With the amount of offensive talent the Avalanche have, it's crazy to hear that statistic. But when you watch their games of late on the power play, it becomes very evident what is wrong. The Avs are simply not completing those fast, crisp, tape to tape passes that are essential to a good power play.
Paul Stastny's passing is currently sorely missed in this area, however the Avs have the talent to overcome that loss. Alex Tanguay is the best passer on the team, even when Stastny was in Denver, so it's not a valid excuse to throw about. It all boils down to basic execution. Simple tape to tape passes around the zone would instantly help this power play to get going. Colorado's best players need to be their best players, a cliché, but a true one nonetheless.
Top Guns Must Step Up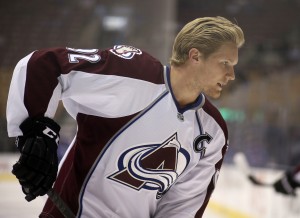 The other very evident problem with the Avalanche power play is that they are not getting the kind of production everyone expects from their top guns. Players like Matt Duchene, Gabe Landeskog, Nathan Mackinnon, and Ryan O'Reilly are not getting the job done, and you can see the frustration building. These kids are potential superstars of the future, they all know what they can do, they just need to go out there and do it.
So far it has been Jarome Iginla and Alex Tanguay leading the way on the power play and 5 on 5. The Avalanche don't want that, sure they'd love for those two to keep producing as they are, however they NEED their young guys to step up and play to their capabilities. Sending grinder Cody McLeod out there over any of the top 6 guys just shows you how desperate they are to make it work. Though I doubt having Cody out there is the answer, not a knock on him at all, that just isn't his role.
Special teams was the deciding factor on Thursday night, and changes will be coming in that area. STORY: http://t.co/S7mwLuMS36

— Colorado Avalanche (@Avalanche) February 6, 2015
Can They Turn This Around?
Now the question is can they turn this mess around? Will their power play start to improve, thus bringing more confidence to the team and more wins along with it? Wins that are vital for the Colorado Avalanche and their playoff dreams. It is all up to them.
Tonight will provide a huge test against a great team in the Rangers, the Avalanche need to rally together and their power play must power up immediately if they want to be in the post-season, rather than a golf course.