The Quebec Major Junior Hockey League's winter trade period will officially get underway on Dec. 18 and last until Jan. 6 but the action has already kicked into full gear. Leaks of alleged deals started making the rounds on Sunday, Dec. 11 and it sounds like it will be a holiday period full of blockbusters for Junior teams in Quebec and the Maritimes.
The QMJHL operates differently than its counterparts in the OHL and WHL as teams are only permitted to trade non-20-year-old roster players during designated winter and summer trading periods. Although some information will leak leading up to the trade period, it's important to remember that the majority of trades cannot be made official by the league until the Dec. 18 opening date.
As it stands right now, there are some big names available in the QMJHL and the teams in the upper echelon of the league have begun their hunt to add impact players. Some teams will be willing to mortgage their future to go for it this season while others will be content with bargain shopping and minor tweaks.
There are already rumors of bidding wars going on between some of the teams at the top of the standings as they look for a push in their quest for the 2016-17 President's Cup and, ultimately, the Memorial Cup.
Pierre-Luc Dubois
The first domino to fall was the biggest, as several sources broke the news Sunday evening that a trade involving Columbus Blue Jackets' third overall pick Pierre-Luc Dubois. The 6-foot-3 centre will reportedly be heading from the Cape Breton Screaming Eagles, currently ranked third in the Maritimes Division, to the team currently in second place overall in the QMJHL, the Blainville-Boisbriand Armada.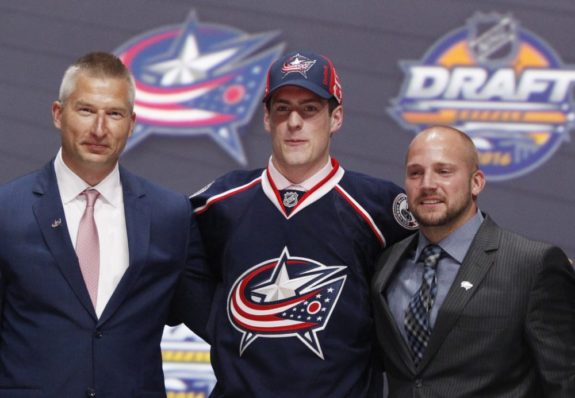 This is a huge acquisition for an Armada team known for their offensive struggles. Despite trailing the league-leading Saint John Sea Dogs by only two points in the standings, the Armada are sixth worst in goals scored. This is a team that relies heavily on star goaltender Samuel Montembeault to keep the puck out of the net while their offense scores just enough to squeeze out wins. The addition of Dubois should help ignite this team's offense and general manager Joel Bouchard has to be hopeful his new forward can find instant chemistry with his team's leading scorer Alexandre Alain.
Dubois has appeared to be playing a somewhat unmotivated brand of hockey since the Blue Jackets reassigned him to the QMJHL in October. The power forward has not come anywhere close to matching his scoring pace from a year ago when he finished the regular season with 99 points. To date in 2016-17, the centre is producing at a rate of less than a point per game as he's registered only 18 points through his first 20 games. A trade to a true contender and a chance at the Memorial Cup might just be exactly what is needed to get this promising forward back on track.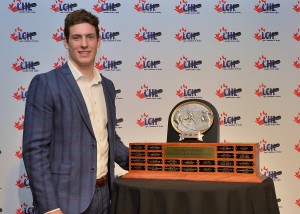 Dubois is currently at the Canadian World Junior selection camp which, coincidently, is being held in Blainville-Boisbriand. Dubois is expected to play a significant role for Team Canada in this year's tournament, and will eventually debut in the Armada lineup come mid-January.
The return for Cape Breton has not yet been announced but there has been speculation. Blainville-Boisbriand possesses a 2017 first-round pick which is almost guaranteed to be involved in the deal. They also have some good young players such as Joel Teasdale and Thomas Ethier who could potentially be headed the other way either now or at the QMJHL draft. We may have to wait until Dec. 18 or even the league's summer trading period to find out the final details of this blockbuster.
Now that Blainville-Boisbriand has landed the biggest fish in the pond, expect them to be all-in as they continue looking for further upgrades to their roster.
Julien Gauthier
Maybe the next biggest name available for trade in the QMJHL this winter is that of Carolina Hurricanes' 2016 first-round pick Julien Gauthier. The Val d'Or Foreurs winger has recently been rumored to be heading to New Brunswick in a trade that would see him, along with goaltender Etienne Montpetit, become the newest members of the Saint John Sea Dogs.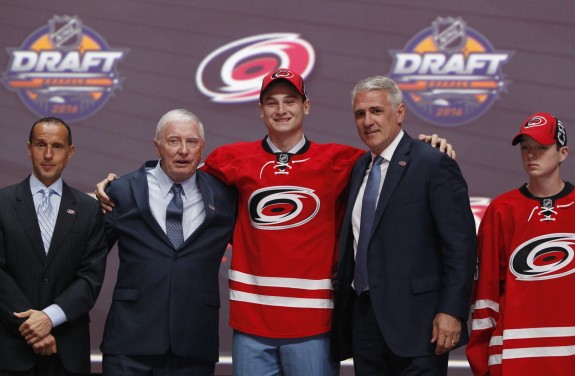 The Sea Dogs are currently in first place overall and, with several key players aged either 19 or 20, they are undoubtedly going for it this year. Saint John's biggest question mark entering the season was goaltending and, although the rookie D'Orio has been solid lately, a proven veteran netminder like Montpetit would go a long way to solidifying an already impressive team. Gauthier, meanwhile, would provide even more firepower to a team that is already leading the entire league in scoring.
Like Dubois, Gauthier is presently away at Canada's World Junior selection camp where the winger has a good chance to be playing international hockey throughout the holidays. Gauthier made Team Canada last winter and will be looking to be a returning player. The big winger scored a combined 79 goals over the 2014-15 and 2015-16 seasons and will be in a good position to get back to that pace if he finds on-ice chemistry with some of the Sea Dogs offensive gurus like Matthew Highmore, Mathieu Joseph, Spencer Smallman and Joe Veleno.
Chicoutimi Sagueneens Become Buyers
One deal that was officially completed Dec. 12 saw the Drummondville Voltigeurs send 20-year-old forward Joey Ratelle and a fifth-round pick in 2017 to the Chicoutimi Sagueneens in exchange for Nicolas Guay, overage forward Ryan Verbeek, and a second round pick in 2017.
https://twitter.com/Jerome_Berube/status/808340009501806598
Ratelle is a sparkplug fifth-year player who had, up until this trade, spent his entire Junior career in Drummondville where he was currently team captain. A 24-goal scorer already this season, Ratelle will provide offense and energy to a Chicoutimi team that intends to buy during the trade period.
The Sagueneens will also reportedly land their first round pick in the 2016 CHL Import Draft, German Rubtsov, following the completion of the World Juniors. Rubtsov, who is also a 2016 first round pick of the Philadelphia Flyers, spent the first half of the season in Russia. He should provide more depth to a suddenly deep Chicoutimi forward group which already boasts former 48-goal scorer and Hurricanes' draft pick Nicolas Roy as well as Vancouver Canucks draft choice Dmitry Zhukenov.
To round out the team's completely rebuilt top-six forward group, the Sagueneens are also said to be acquiring 19-year-old twins Kevin and Kelly Klima from the Moncton Wildcats. The sons of former NHL player Petr Klima have been two of Moncton's top scorers over the past season and a half. Despite their small statures, the brothers are not afraid to play with an edge and have both seen their fair share of fisticuffs since joining the QMJHL. Acquiring two top-six forwards will likely cost Chicoutimi at least a first round pick and a prospect.
Other Names Available
Heading the list of other names potentially available during the winter trade period are goaltenders Callum Booth and Evan Fitzpatrick, forwards Vitali Abramov, Alex Dostie, Yakov Trenin, Alex Barre-Boulet, Cameron Askew and Samuel Laberge as well as defensemen Simon Bourque, Nicolas Meloche, Adam Holwell and Ross MacDougall.
There will also be an abundance of overage players available but, with limited spots, a lot of this group might stay where they are. Some potential overage movers include Carl Neill, Francois Beauchemin, Tyler Boland, Dylan Montcalm and Julien Pelletier.
If early indications are anything to go on, we could be in for a wild ride as far as QMJHL trades are concerned this winter. The buyers and the teams standing pat outnumber the sellers so we could see some big packages put together to pry some players away from their current clubs.