There are many ways for a general manager to improve his team, be it free agency, the waiver wire and of course the trade market. It's a dance that is done not only at the trade deadline but throughout the season and offseason as well. Some come together quickly and painlessly, while others take several months of painstaking negotiations between two opposing GMs.
Over the past year, we have seen a couple of blockbuster trades get completed that have changed the entire landscape of the NHL. We have also seen deals that have helped teams drag themselves out of the basement and into playoff contention. Over the course of this list, I will attempt to rank 20 of the biggest trades that have occurred in the last calendar year while exploring the impact the deals have had on each team since the trade was completed. With that said, let's start exploring some trades!
1. Stone Finds a Home in Vegas
The Trade: At the 2019 Trade Deadline, the Vegas Golden Knights acquired Mark Stone from the Ottawa Senators for Erik Brannstrom, Oskar Lindberg, and a 2020 second-round pick
Related: Vegas Golden Knights Score Big at Trade Deadline
The days leading up to and including the 2019 NHL Trade Deadline were a nightmare for Ottawa Senators' fans as they had to endure the loss of three major pieces of their team. The last domino to fall was pending unrestricted free agent (UFA) Mark Stone.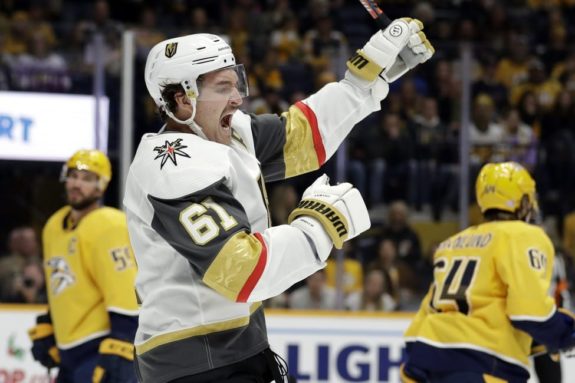 After accumulating 311 points in 366 games with the Sens, he was dealt to the Golden Knights, where he immediately signed an eight-year, $76 million contract extension to remain with the team for probably the rest of his career. If the offseason trade of Erik Karlsson wasn't enough to convince the fans that the rebuild was starting, then the trade of Stone definitely did.
The acquisition of Stone was a case of the rich getting richer. Vegas already boasted a top six of Max Pacioretty, Paul Statsny, Jonathan Marchessault, William Karlsson, and Reilly Smith before adding the dynamic two-way winger. The fact that they got him signed long-term not long after the trade was a coup for George McPhee and the Golden Knights.
It continues to pay dividends as Stone has become a major part of the team, anchoring one of the Golden Knights' deadly top lines with Pacioretty and Statsny. His ascent to stardom in Vegas began in the 2019 playoffs when he accumulated six goals and 12 points in the first-round defeat to the San Jose Sharks. That has continued into the 2019-20 season, where he has put up 20 goals and 57 points in 59 games. I think it's safe to say that he has found a home in Sin City.
While the Golden Knights got an established superstar forward, the Senators got two potential pieces to a rebuild that is still ongoing to this day. Brannstrom, the 15th overall selection in 2017, was the centerpiece of the deal. Described as a puck-moving defenceman with a penchant for offense, he could become a valuable piece of the blue line that is currently being built around Thomas Chabot.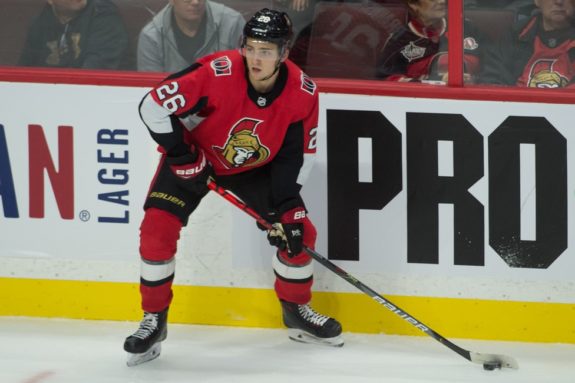 After playing the first 31 games with the Senators this season, he is currently toiling in the AHL with the Belleville Senators where he has 18 points in 21 games.
Oscar Lindberg, who was the other piece in the trade, accumulated eight points in 20 games with the Senators before becoming a UFA in the offseason. He is currently playing in the Swiss league with Zug EV. Basically, he ended up being a rental, since he was no longer a prospect at 28-years- old and had already established himself as a depth forward at the NHL level. So they left him behind to fill his spot with a younger option.
The last piece of the trade was a second-round pick in the upcoming 2020 draft. In order to fully judge this trade, we will have to wait and see who the Senators select in June. This draft is very deep so they could be walking away with a first-round caliber player when all is said and done. The Golden Knights may have won this trade for now, but a few years down the road, we could be singing a different tune.
2. Devils and Coyotes Swing a Blockbuster
The Trade: On Dec 16, 2019, the Arizona Coyotes acquired Taylor Hall and Blake Speers from the New Jersey Devils for a 2020 conditional first-round pick, a 2020 conditional third-round pick and prospects Nate Schnarr, Nick Merkley, and Kevin Bahl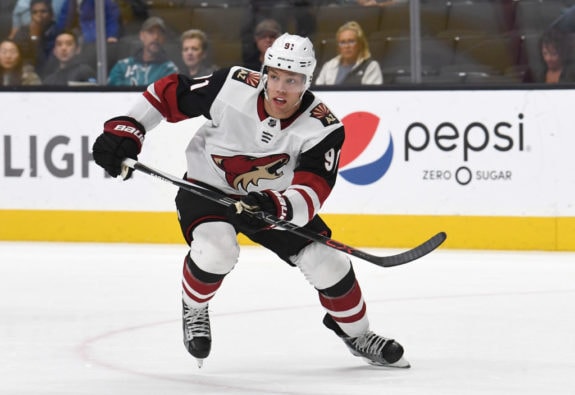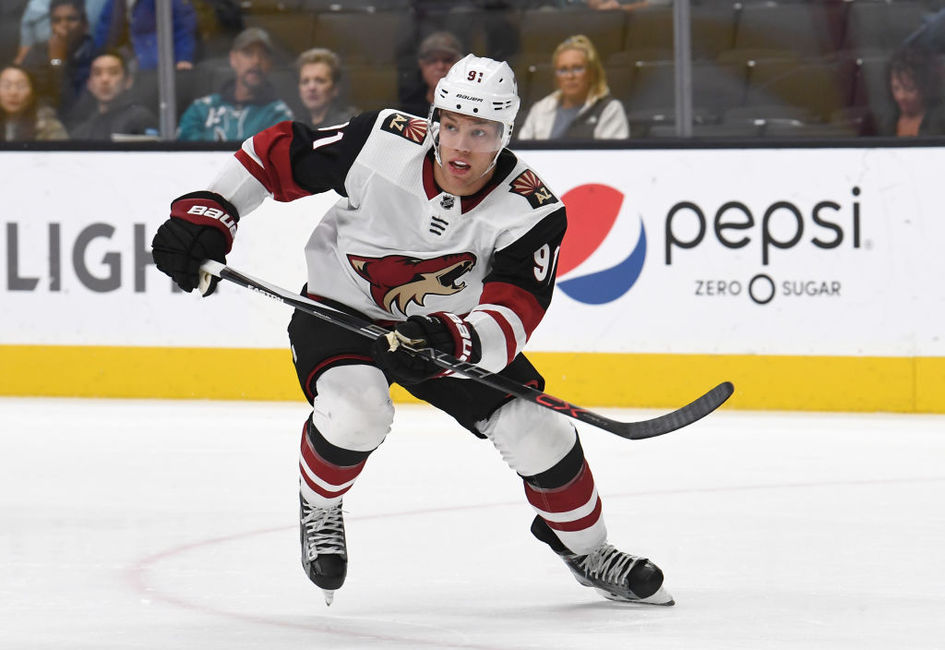 Related: Devils Trade of Hall a Tough, Necessary Pill to Swallow
The first and only blockbuster of the 2019-20 NHL season so far was pulled off early in December and it involved a former first overall pick and Hart Trophy winner in Taylor Hall. I don't think that now-former Devils' general manager Ray Shero thought that he was going to have to trade his star forward so early in the season. But circumstances like a 10-17 record to start the season, as well as a six and seven-game losing streak, forced his hand. The fact that he is also a UFA at the end of the season didn't help matters either.
The Coyotes didn't have to give up anyone off their roster as the whole deal was for prospects and picks. By adding Hall to a lineup that already included Kessel, they served notice to the rest of the Western Conference that a push for the playoffs was in the cards.
Hall has fit in nicely with the Coyotes picking up eight goals and 21 points in his first 25 games. The team hasn't come out like gangbusters with the added offensive talent though, going 9-12-4 since he was acquired. Despite their recent record, he gives them a legitimate top-line threat that may end up tipping the scales in the division when all is said and done.
As for what the Devils' bounty was, at first glance it seemed underwhelming, especially considering the caliber of the player involved in the trade. However, since Hall is a UFA at the end of the season, Shero couldn't demand another star player in return. So he had to settle for a package of prospects and conditional draft picks.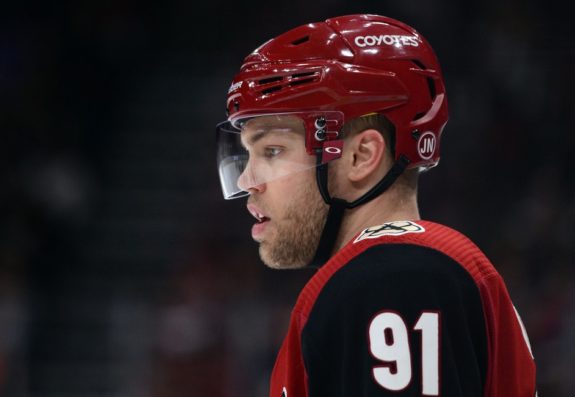 Let's start with the conditions on the draft picks. First of all, the 2020 first-round pick is top-three protected which means that the Devils won't be getting the pick if the Coyotes win the lottery in this year's draft. If that ends up happening, it will move to 2021.
The other conditional draft pick has a few more wrinkles to it, as it could turn out to be as high as a first-round pick. That only happens if the Coyotes win a playoff round and Hall re-signs with them in the offseason. However, if just one of those things happens, it turns into a second-round pick. Finally, if none of those conditions are met, all the Devils will end up with is a 2020 third-round pick.
Now that I have you confused, let's take a look at some tangible assets in the prospects the Devils received. Of all the players acquired, 6-foot-7 defenceman Kevin Bahl is probably the centerpiece in this trade. Coming off an impressive showing with Team Canada at this year's World Junior Championship, he could turn out to be a very solid two-way defenceman that could compliment PK Subban or Will Butcher's skills in the future. He is currently plying his trade in the Ontario Hockey League with the Ottawa 67s. In 41 games so far this season, he has six goals and 26 points.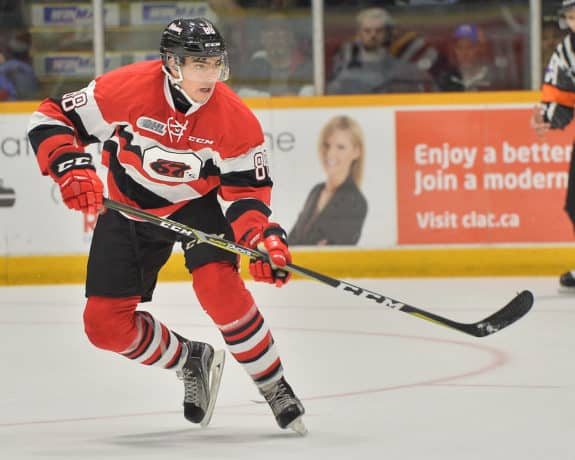 The Devils also received 2015 first-round pick, Nick Merkley. Once a prized prospect for the Coyotes, he will look to get his career back on track with a fresh start after injuries have slowed his development. If he can catch up to his first-round status and return to the dominant forward he was in the Western Hockey League, this deal will look a whole lot better for the Devils. He is currently in the American Hockey League with 18 points in 21 games since joining the organization.
The final piece of the trade was Nate Schnarr. The Coyotes drafted him in the third round of the 2017 Draft and he's currently in the AHL with seven points in 16 games since joining the Devils' affiliate. He is a former OHL standout with the Guelph Storm where he had 102 points in his draft year, so he definitely has some offensive skills.
As for who won the trade, we will have to just wait and see. The Coyotes got the big prize that could make a huge difference in their playoff aspirations, while the Devils got something for a player that was probably going to leave in the offseason. Some may think it wasn't enough, but if all the conditions fall in the Devils favor, this trade could end up being even for all parties involved.
3. Senators Rebuild Continues With Duchene Trade
The Trade: At the 2019 Trade Deadline, the Ottawa Senators sent Matt Duchene and prospect Julius Bergman to the Columbus Blue Jackets for a 2019 first-round pick, a 2020 conditional first-round pick and prospects Vitaly Abramov and Jonathan Davidsson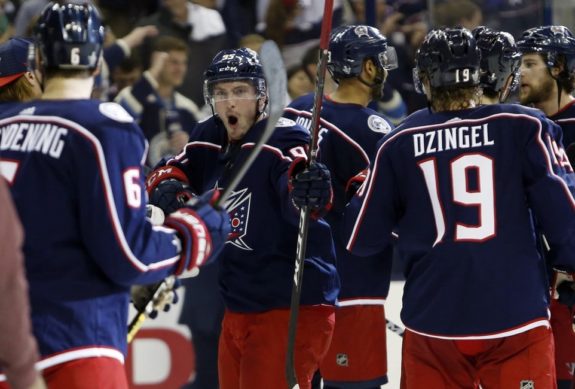 Related: Duchene Traded to Blue Jackets
Before the 2019 Trade Deadline even occurred, the Senators and Blue Jackets were very familiar with each other, completing two major trades in the span of 48 hours leading up to the final strike of the clock. Blue Jackets GM Jarmo Kekäläinen took full advantage of the fact that the Senators were open for business, adding one of the biggest fish available at the deadline. He was clearly loading up, preparing for a long playoff run.
To catch him, he had to bait the hook with two first-round picks and Abramov, a forward currently in the AHL where he has 30 points in 38 games. He also has one goal in three NHL games too. After a very successful Quebec Major Junior League career where he had 301 points in 185 games, he seems to be hitting his stride in the minors right now. If the Senators become sellers at the 2020 Trade Deadline as well, he may get an extended look with the parent club sooner rather than later.
The other prospect the Senators acquired was Davidsson, a Swedish forward also currently in the AHL, where he has five points in 18 games. He was a sixth-round pick of the Blue Jackets back in 2017. Once he bulks up, he could eventually develop into a middle-six skilled forward in the NHL.
The Senators got some valuable pieces for their rebuild, while the Blue Jackets got a star forward for their playoff push. It looked like an even trade at the time, but looking back at it now, the Senators clearly walked away winners here.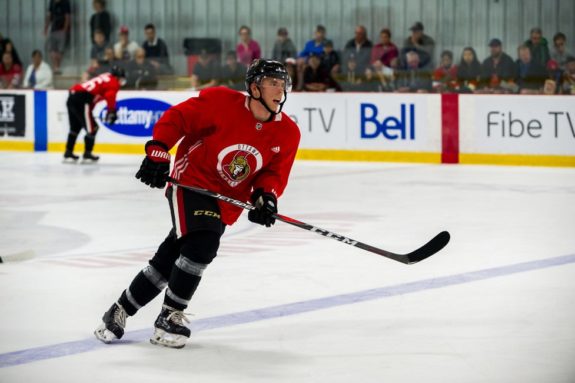 Yes, Duchene was an impact player in the playoffs with ten points in ten games and was instrumental in the dismantling of the Tampa Bay Lightning in the first round, but he ended up being a rental after he signed a lucrative deal with the Nashville Predators in the offseason. The Senators still have all their assets, which now includes 2019 first-round pick, Lasse Thomson.
4. Canucks Take Advantage of Lightning Cap Crunch
The Trade: On June 22, 2019, the Vancouver Canucks acquired JT Miller from the Tampa Bay Lightning for a 2020 conditional first-round pick, a 2019 third-round pick and goaltender Marek Mazanec
Related: Canucks' 5 Biggest Surprises: Miller, Pettersson, Hughes, More
As most successful teams know, you eventually have to start shelling out term and salary to your stars. That's exactly what the Lightning faced in the 2019 offseason when they had to clear cap space to afford breakout star Brayden Point. Miller became the first casualty of the cap crunch, not because of his performance, but his contract. By jettisoning the three-time 20 goal scorer, they cleared $5.25 million off the books and eventually gave them enough to re-sign a key member of their young core.
The Canucks, who were in the midst of a rebuild, took full advantage of it. It did not come cheap though, as they had to give up two draft picks, one of which could be costly as it is in this year's deep draft. It turns out that it was well worth it as Miller has quickly become a huge addition to the team's emerging young core.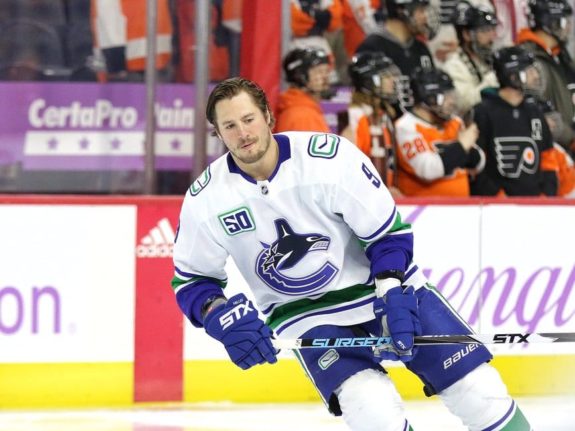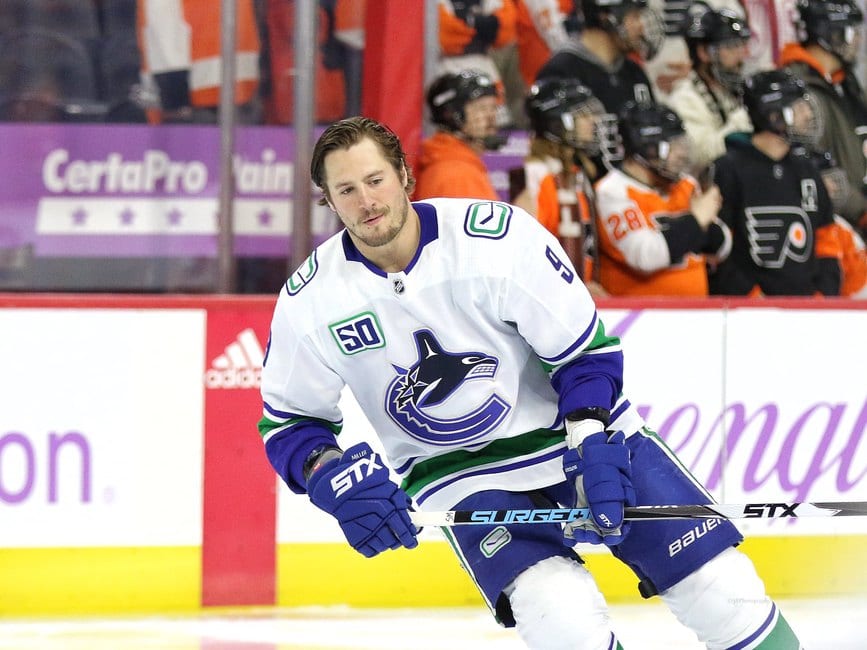 Miller has fit like a glove in Vancouver, having already passed his full-season total from 2018-19. In 58 games this season he has 22 goals and 57 points, putting him at close to a point-a-game pace. In fact, he has shattered his career-high of 56 points set in 2016-17 when he was with the New York Rangers. He's been the perfect complement to the uber-talented Elias Pettersson and has become one of the leaders on the team as well.
The Lightning obtained the valuable commodity of cap space and a key first-round draft pick in 2020. However, since the Canucks are probably going to finish high in the standings, the pick won't nearly be as high as previously thought.
The third-round pick became Swedish goaltender Hugo Alnefelt, who is having a solid season in the Swedish Hockey League sporting a 2.40 goals against average (GAA) to go along with a .908 save percentage (SV%). He also had a solid showing in the 2019 World Junior Championship leading his team to a bronze medal.
If you look at it now, the Canucks were massive winners in this trade, getting a much needed top-line forward who is making a huge difference in the team's fortunes right now. He is also signed for the next four seasons with a reasonable cap hit. But the Lightning got cap space to sign a key piece of their core, so in the end, both teams got what they wanted.
5. Maple Leafs Move On From Kadri
The Trade: On July 1, 2019, the Toronto Maple Leafs acquired Tyson Barrie, Alex Kerfoot and a 2020 sixth-round pick from the Colorado Avalanche for Nazem Kadri, Calle Rosen and a 2020 third-round pick
Related: Maple Leafs Trade Kadri to Avalanche for Barrie, Kerfoot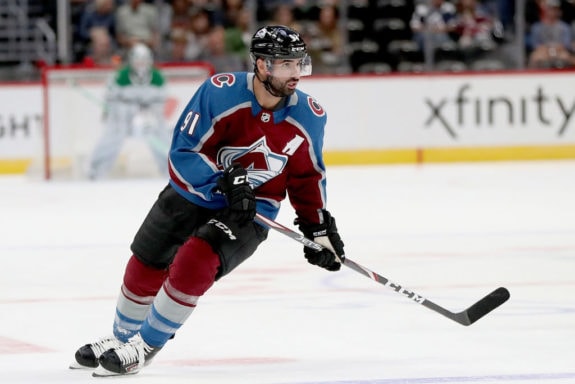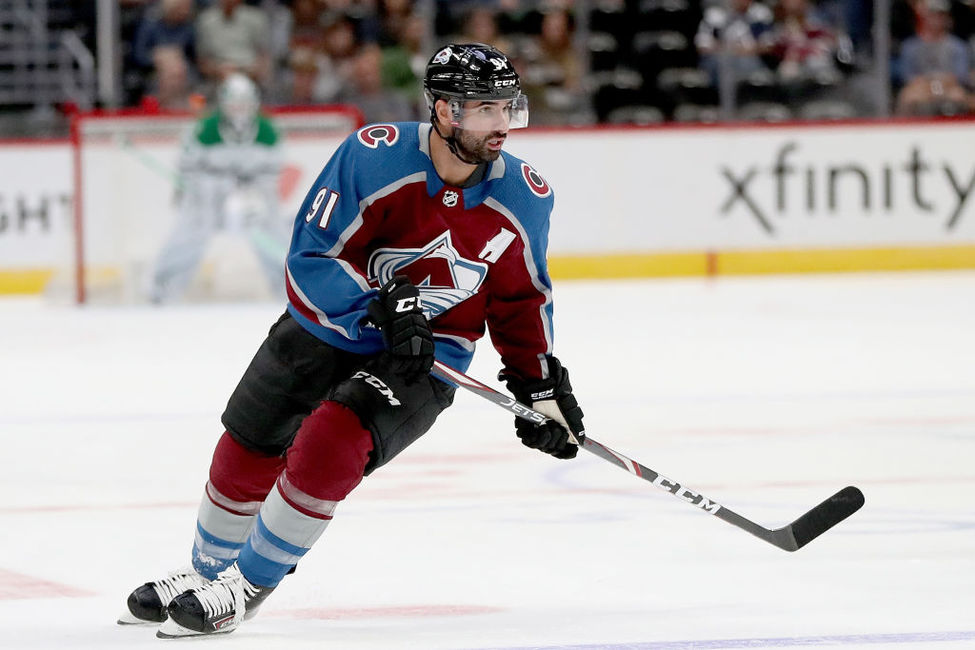 On the first day of the 2019-20 season, the Maple Leafs and Avalanche completed a deal that sent fan favorite and long time center Kadri to the Avalanche for a package of two players and a pick. In an effort to bolster their defense, they targeted one of the best in the business in Barrie while also gaining a cheaper third-line option in Kerfoot.
So far this season, Barrie has five goals and 33 points in 58 games with the Leafs. He is averaging 21:41 of ice time and has a very solid 55.1 Corsi-For percentage (CF%), which leads all defencemen. Kerfoot has been equally as effective as a bottom-six forward with eight goals and 24 points in 53 games.
Going to the Avalanche was Kadri, a two-time 30 goal scorer and ten-year veteran of the blue and white. Once thought of as a potential savior in Leafs Nation, he was pushed down the depth chart by superstars Austin Matthews and John Tavares, which made him an expendable asset. He is putting together a solid first season in the Mile High City with 19 goals and 36 points in 51 games. Rosen, a defenceman, has split his season between the NHL, where he has two points in eight games, and the AHL, where he has three goals and 12 points in 31 games.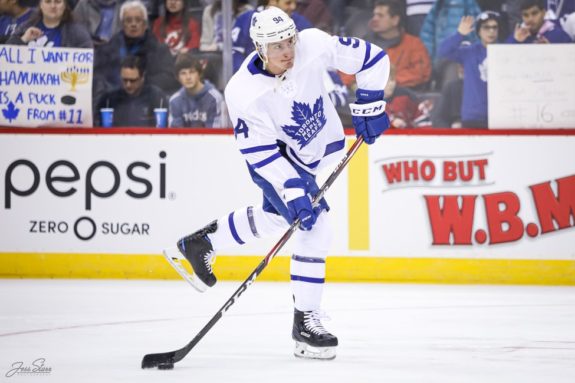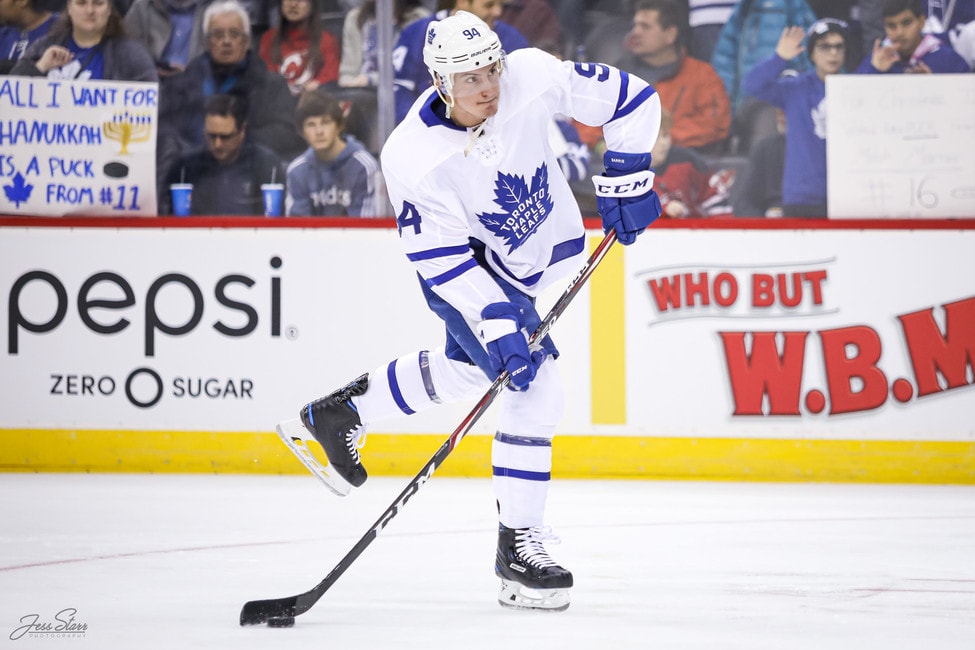 This trade has worked out for both teams, as all the players are having solid seasons so far. The judgment will arrive when July 1 comes around, and the Maple Leafs have to make a decision on Barrie, who will be a UFA. If they can sign him, then this trade is fair for both sides. But if they can't and he signs elsewhere, the win goes to the Avalanche, since Kadri is still under contract until the 2021-22 season.
6. Kessel Moves to the Desert
The Trade: On June 29, 2019, the Arizona Coyotes acquired Phil Kessel, Dane Birks, and a 2021 fourth-round pick from the Pittsburgh Penguins for Alex Galchenyuk and Pierre-Olivier Joseph
Related: Penguins Forced to Trade Kessel to Keep Malkin
For the third time in his career, Kessel was on the move. After being drafted fifth overall by the Boston Bruins in the 2006 NHL Draft, he has made stops in Toronto and Pittsburgh before being moved to Arizona. He has had a very productive career in the NHL with 854 points in 1050 games to go along with two Stanley Cups.
Despite his talent and overall point totals, Kessel's time in the NHL has not been a smooth one. There have been many times where he has butted heads with his head coaches over effort and defensive play. The only coach that has experienced any sort of success with him was Coyotes' bench boss, Rick Tocchet. So it's not really a surprise that he ended up accepting a trade to the desert.
Kessel's first foray in the sand has been average at best. He has only 12 goals and 33 points in 60 games and is an unsightly minus-23. On a team that prides itself on defensive structure, that number is very disturbing, to say the least.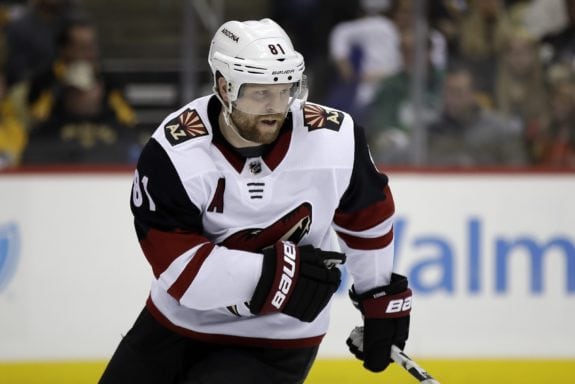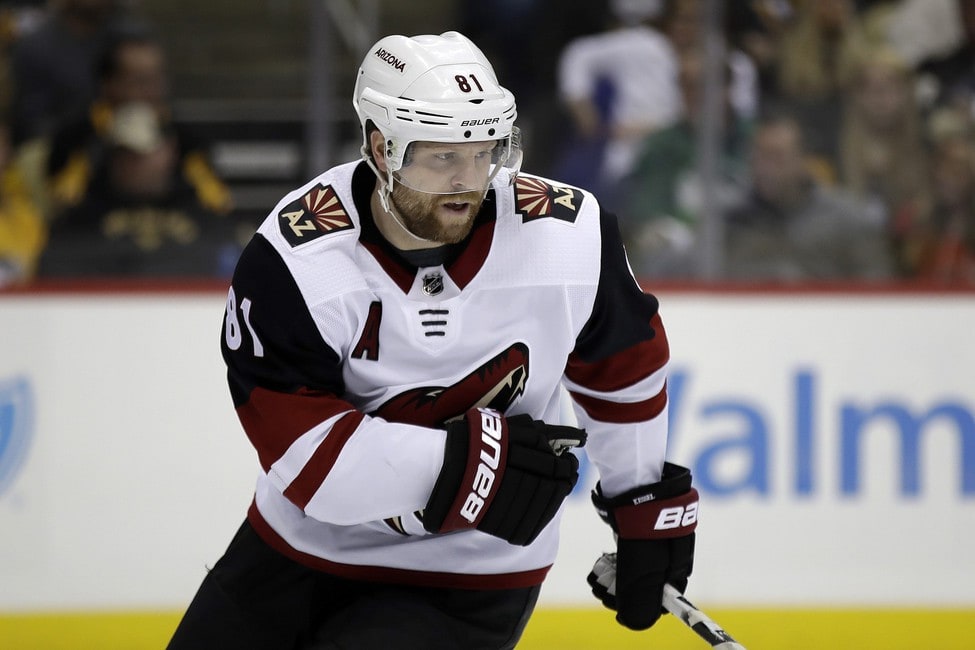 Joining Kessel was Birks, a sixth-round pick of the Penguins in 2013. He is currently toiling in the ECHL with two goals and six points in 41 games. He has spent his last two seasons there, with just two games at the AHL level.
Going the other way was Galchenyuk, a creative forward still trying to find consistency in the NHL. After spending his first six seasons with the Montreal Canadiens, he was moved in 2018 to the Coyotes for Max Domi. A little over a year later, he was on the move again, this time to the Penguins.
This season has been a struggle for Galchenyuk, battling injury and inconsistency once again. He only has five goals and 17 points in 47 games. Accompanying him was Joseph, a 20-year-old defenceman just beginning his journey in the professional game. He was coming off a junior career in the Quebec Major Junior League where he put up 140 points in 235 games. He is currently in the AHL with three goals and 11 points in 40 games.
So far this trade has been a wash for both sides, as Kessel and Galchenyuk have not been overly productive for their respective teams. Fortunately for them, the season is not over yet and they both have time to turn it around.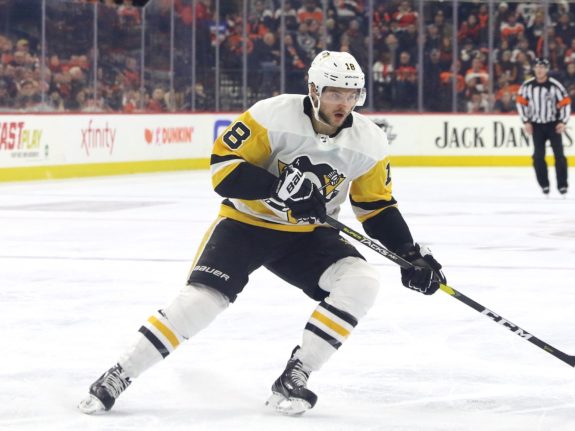 Kessel could still do it since he has the pedigree of a top scorer in the NHL. Galchenyuk, on the other hand, has since been traded again and will have to start the whole process of proving himself to a new team and a new coach once again. If he does not put it all together soon, he risks becoming a journeyman forward.
7. Devils Trade for PK Subban
The Trade: On June 22, 2019, the New Jersey Devils acquired P.K. Subban from the Nashville Predators for Steven Santini, Jeremy Davies, a 2019 second-round pick and a 2020 second-round pick
In an effort to entice Hall to remain with the Devils, Shero made several offseason moves to bolster his teams' lineup. One of them was the acquisition of Subban from the Predators. On paper, he was a significant upgrade to a backend that was short on star power. Unfortunately, games are not played on paper, and fans soon found out that big trades don't always mean success on the ice.
Related: Devils Need to Find New Role for Subban
Subban has struggled in his return to the Eastern Conference with only six goals and 13 points in 55 games so far this season. He is on pace for a career-worst 18 points, which is even a far cry from his lowest total of 36 set in the 2011-12 season. His other stats also don't paint a pretty picture, as he has a career-low 48.4 CF% to go along with an unsightly minus-15. Sufficed to say, the Subban experiment is failing right now for the Devils.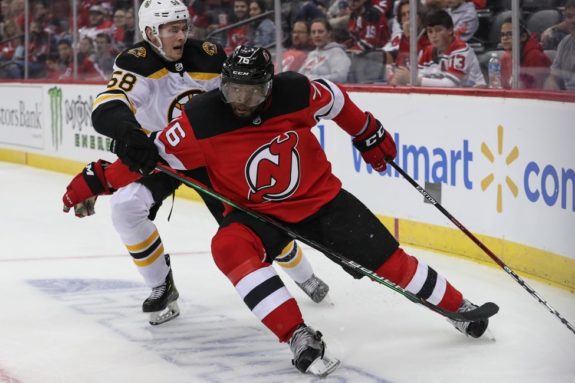 To compound things, Subban did not come cheap, so his struggles stand out even more. To pry him away from the Predators, the Devils had to give up a package that included two second-round picks and two young defencemen in Santini and Davies.
Davies is the youngest and the one with the most potential. Drafted in the seventh round by the Devils in 2016, he has acquitted himself well in the AHL displaying a great work ethic and a penchant for puck distribution and physicality. In his first professional season, he has three goals and 20 points in 50 games.
Santini, on the other hand, is already 24 years old with 116 games of NHL experience. At this point, he's probably going to top out as a good bottom pairing defenceman or a depth option in the minors. He is currently in the AHL with two goals and 11 points to his credit so far this season.
It's hard to pick a winner in this trade with Subban struggling so much right now with the Devils. The Predators still have a second-round pick from this trade in the deep 2020 Draft, so if he does not start being an impact defenceman again, that pick could tip the scales in their favor.
8. Senators Strike Gold With Duclair
The Trade: On Feb 23, 2019, the Ottawa Senators acquired Anthony Duclair, a 2020 second-round pick and a 2021 second-round pick from the Columbus Blue Jackets for Ryan Dzingel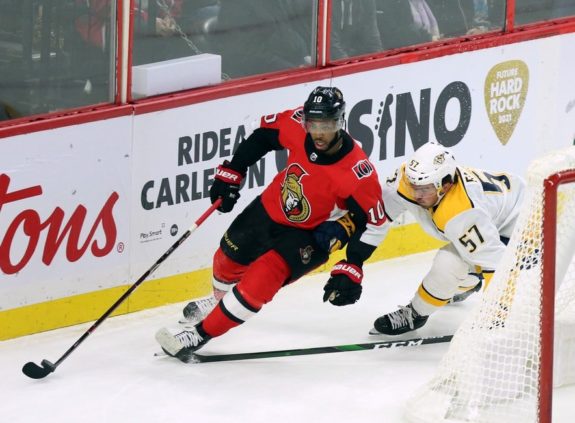 It took a few trades and four different teams, but Duclair appears to have found a home in Ottawa. The 24-year-old winger has moved around quite a bit in the last few seasons spending time with the New York Rangers, Chicago Blackhawks, Arizona Coyotes, and Columbus Blue Jackets before being acquired by the Senators. His best season in the NHL was with the Coyotes in 2015-16 when he had 20 goals and 44 points in 81 games. Since then he has not been able to catch fire again, that is until now.
After being acquired in the trade frenzy between the Blue Jackets and the Senators, Duclair has thrived, racking up 29 goals and 48 points in 77 games over the past two seasons he's been with the team. To put that in perspective, that is five goals shy of the total he had over the 172 games he played with the Coyotes. I think it's safe to say that he's arrived in the NHL.
Going to the Blue Jackets was Dzingel, another long-time Senator and victim of the on-going rebuild in the Nation's Capital. Along with Duchene, he was acquired to push the team over the top and into Stanley Cup contention. Unfortunately, it was not meant to be as they were eliminated in the second round by the Boston Bruins.
Dzingel only played 30 games with the Blue Jackets before signing a two-year deal with the Carolina Hurricanes in the offseason. He has struggled to put up the same numbers he did for the Senators, with only eight goals and 29 points in 55 games this season.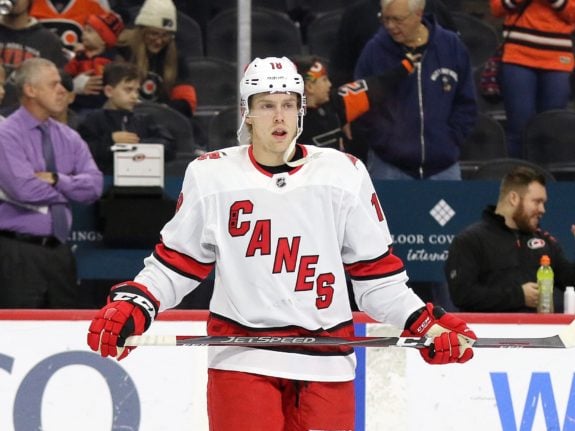 In the end, Dzingel was another rental that did not pan out for the Blue Jackets and their fans. The cost was substantial for both as well, consisting of several draft picks and young players. The team bowed out early in the playoffs, and now they don't have anything to show for the assets they gave up. That's why trade deadline season is a risky time of the year, where you can either go all in and win the jackpot or end up losing everything. That time, luck was not on their side.
9. Rangers Acquire Jacob Trouba
The Trade: On June 17, 2019, the New York Rangers acquired Jacob Trouba from the Winnipeg Jets for Neal Pionk and a 2019 first-round pick
Everyone in the hockey world knew that Trouba was going to be traded eventually once the offseason rolled around. He was a restricted free agent (RFA) coming off a solid 50-point season and was in line for a pricey extension on the one-year $5.5 million contract he signed in 2018-19. The Jets could not afford his services, so they dealt him to the Rangers.
So far this season, Trouba has been average, seemingly reverting back to the averages from his first five seasons in the NHL. Currently, he has seven goals and 23 points in 56 games putting him on pace for 37 points. He is playing almost the same amount of minutes but is not surrounded by the same caliber of talent he saw with the Jets. So that could be a reason for the drop in production.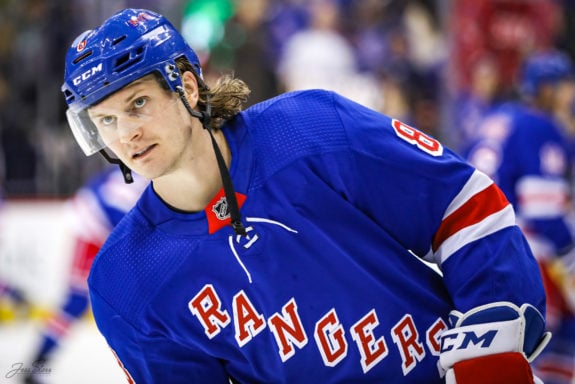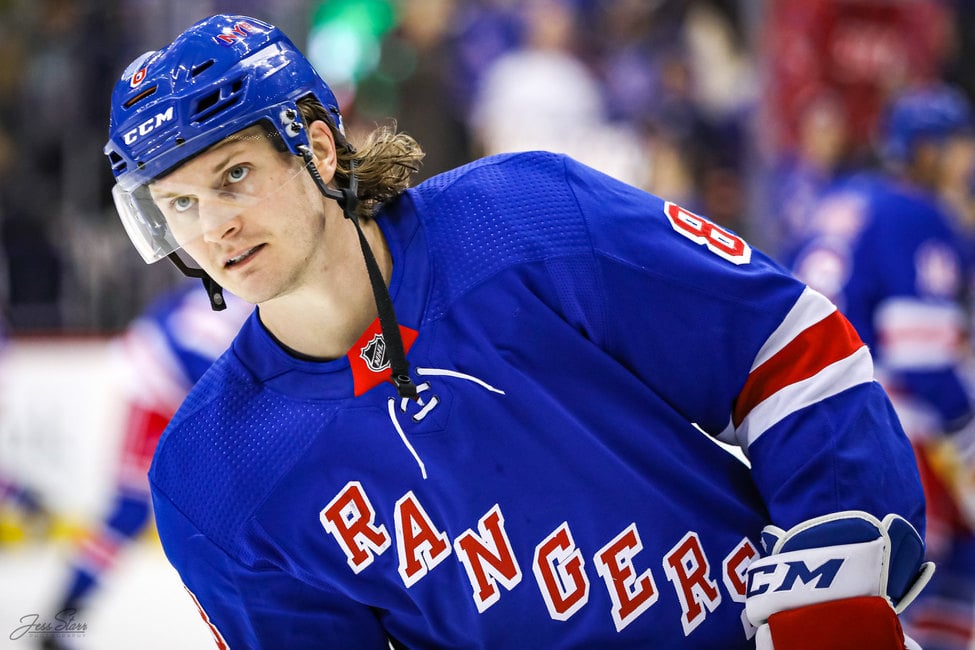 To acquire Trouba, the Rangers had to give up Pionk and a first-round pick in 2019 (which eventually became defenceman Ville Heinola). When the trade occurred, it appeared that the Jets did not get enough for him, but now that we have seen Pionk and Heinola in action, it seems pretty fair. I would even go as far as to say that the Jets won the trade.
Pionk has acquitted himself quite well in his first season with the Jets. He leads all defenceman in average ice time and already has hit a career-high in points with 37 in just 58 games. He also leads the team in hits with 136 and is a respectable plus-5. His advanced stats also jump off the page as he is behind only Dmitry Kulikov and Carl Dahlstrom in CF% with a 50.8 rating.
Eventually joining him in the trade was Heinola, a smooth-skating defenceman from the small country of Finland. He has shown tremendous potential at the tender age of 18 since being selected 20th overall by the Jets in 2019. He made the team out of training camp and quickly put up five points in eight games, including his first NHL goal. He then was sent down to the AHL for three games before the team ultimately decided that playing in the SM-liiga was the best for his development. He is currently playing for Lukko Rauma with three points in 19 games.
10. Flames and Oilers Swap Struggling Wingers in Neal & Lucic
The Trade: On July 19, the Calgary Flames acquired Milan Lucic and a 2020 third-round pick from the Edmonton Oilers for James Neal
Related: James Neal: Still "Real Deal" for Oilers?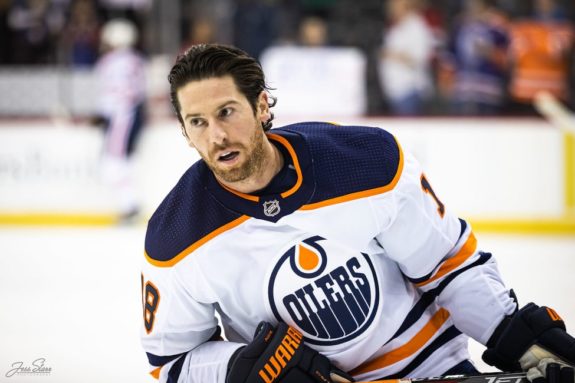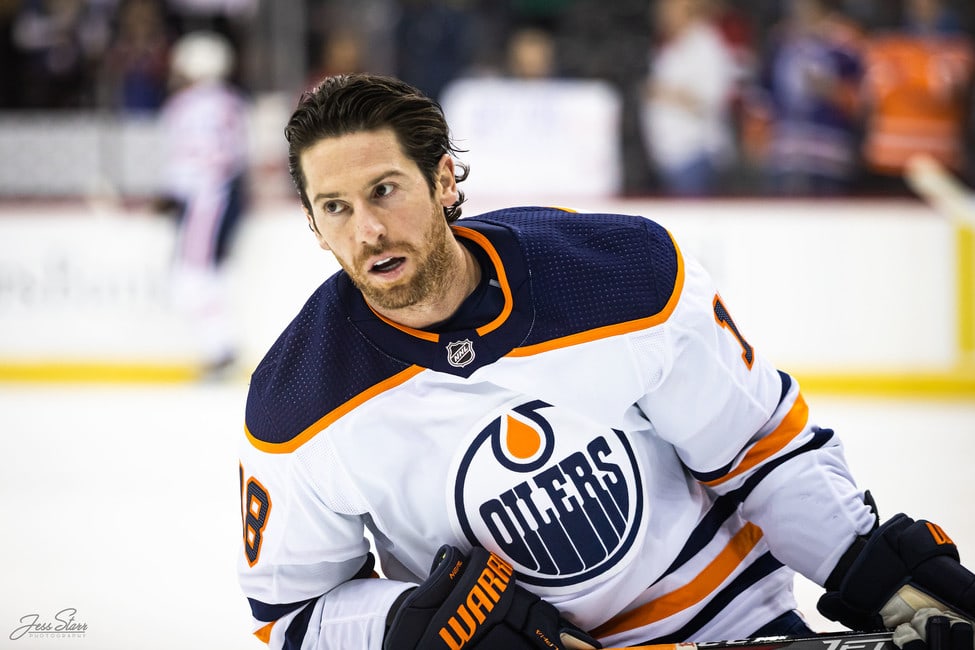 It's not every day that you see division rivals sit down and negotiate trades. But sometimes the stars align and a deal like the near straight-up swap involving a pair of bloated contracts can be completed. It was like a match made in heaven, as both teams needed to unload a struggling winger with a large price tag attached to them.
Neal was coming off his worst season as an NHL forward with only seven goals and 19 points in 63 games. He was also a healthy scratch several times after signing a lucrative deal in the 2018-19 offseason. Lucic was in a similar boat, having matched a career-low in points with 20 in 79 games. It was clear that both players needed a change of scenery, even though it only ended up being a few kilometers away.
Of the two wingers, Neal has been the most successful with his new team. He has slowed down from his torrid pace to start the season, but he already has left the nightmare that was 2018-19 in the rear-view mirror. He has 19 goals and 29 points in 50 games while establishing himself as a significant power play threat with 12 goals. The only blemish on his record is his abysmal plus/minus at minus-21.
Lucic, on the other hand, has not been so lucky. He has been his usual truculent self, but I think his productive days in the NHL are over. The best Flames fans can hope for now is that he continues to be an effective bottom-six forward and potential beast when the playoffs roll around. He only has six goals and 16 points in 57 games, basically replicating the season he had in 2018-19.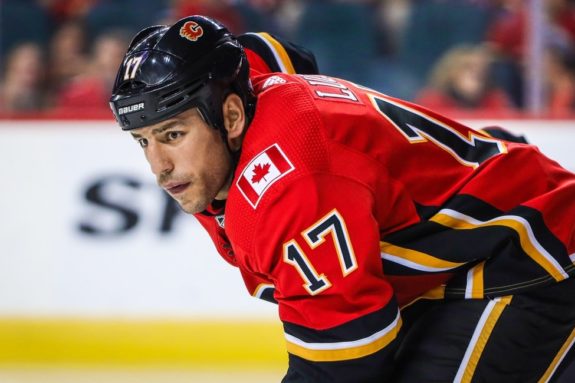 Overall, both teams are probably happy with the outcome of this trade. They both were able to rid themselves of troublesome contracts and unhappy players while acquiring players that seem to fit better with their teams. Based solely on the numbers, the Oilers probably won the trade, but Lucic's game fits well with the Flames physical style of play, so despite his production, he is still a valuable part of the team. In the end, this trade has become pretty even.
11. Rangers Land Adam Fox
The Trade: On April 30, 2019, the New York Rangers acquired Adam Fox from the Carolina Hurricanes for a 2019 second-round pick and a 2020 conditional third-round pick
Related: Rangers' Fox Living up to Hype
When the Rangers acquired Fox from the Hurricanes early in the 2019-20 offseason, it did not get much fanfare. Fast forward to today, and I think many people would agree that it should have gotten a whole lot more. If Cale Makar and Quinn Hughes were not rookies this season, he would be a favorite for the Calder Trophy. He has quickly become a key piece of the defense core and primary drivers of the offense from the backend. Ted Donato, his head coach at Harvard, probably describes him best, so I will let him take it away.
His level of deception and his ability to give off false information because of his stick positioning, his eyes, his body, his head fakes…It reminds me of [Hall of Fame Bruins defenseman] Brad Park. He was like that when he first stepped on campus.
That's high praise for a defenceman just starting out in the NHL. The amazing thing is that he's living up to the hype, ranking third amongst rookie defensemen with 31 points.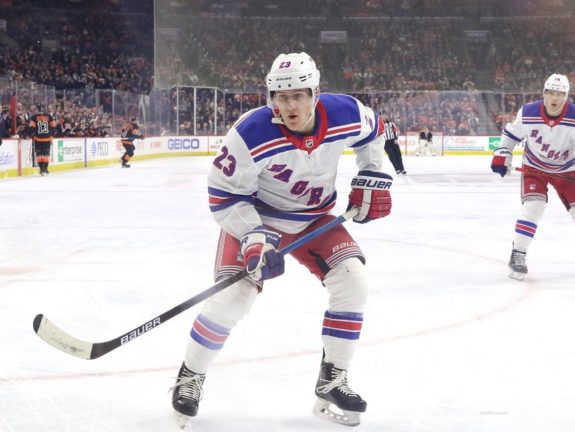 The Hurricanes have plenty of talented young defencemen, but given how Fox has performed in the NHL so far, GM Don Waddell probably wishes he asked for more in the trade. As of now, the Rangers win this trade by a landslide.
12. Bruins Add Coyle For Stanley Cup Run
The Trade: On Feb. 20, 2019, the Boston Bruins acquired Charlie Coyle from the Minnesota Wild for Ryan Donato and a 2019 fifth-round pick
Ahead of the 2019 Trade Deadline, the Bruins loaded up on skill by acquiring Coyle from the Wild. Poised for a long playoff run, GM Don Sweeney made several moves including this one to ensure that his team had enough skill, grit, and depth to compete with the best the league had to offer.
When the playoffs came around, Coyle did not disappoint, becoming one of the top performers for the Bruins. He was noticeable every game and by the end of the postseason, he had scored nine goals and 16 points. If his team ended up winning the Stanley Cup, he probably takes home the Conn Smythe Trophy as playoff MVP.
This season Coyle has continued his solid play, albeit not at the same torrid pace, but he has been a good depth option for the Bruins. In 58 games he has 12 goals and 31 points.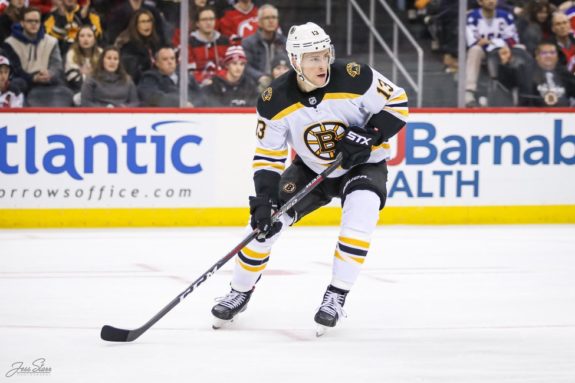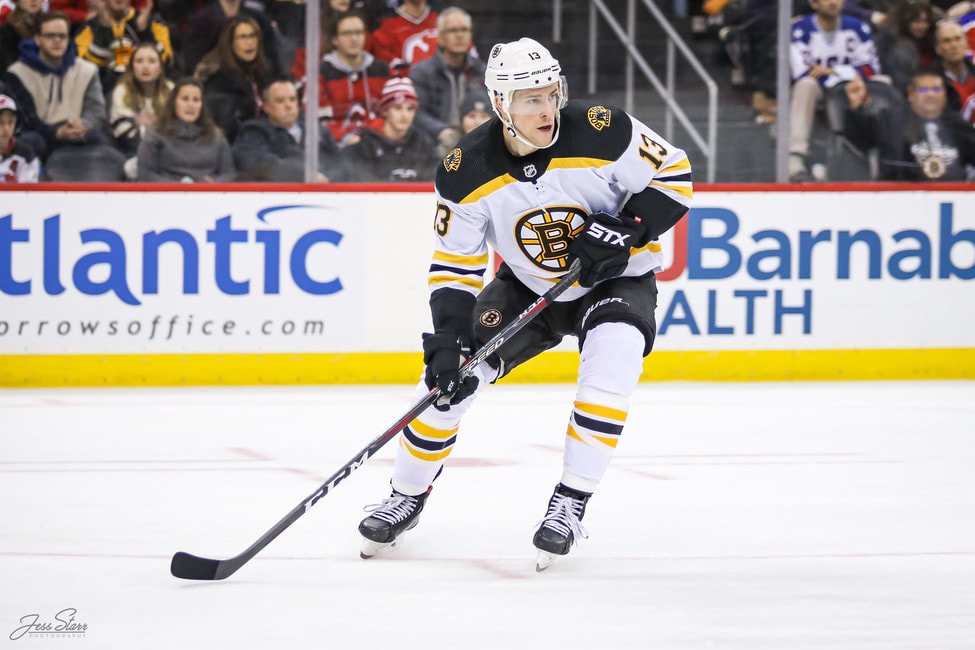 As for what the Wild received, Donato has been an effective bottom-six forward scoring 11 goals and 18 points in 51 games. He is four years younger than Coyle and carries a much lower cap hit at $1.9 million compared to the $3.2 million Coyle was receiving.
13. Maple Leafs & Senators Swap Zaitsev, Ceci
The Trade: On July 1, 2019, the Ottawa Senators acquired Nikita Zaitsev, Connor Brown and Michael Carcone from the Toronto Maple Leafs for Cody Ceci, Ben Harpur, Aaron Luchuk and a 2020 third-round pick
Going into the 2019-20 season Maple Leafs' GM Kyle Dubas knew he needed to upgrade his defense after yet another series loss to the Bruins. After moving on from long-time Leafs defenseman Jake Gardiner, the need was even more apparent. So he went to work making deals to acquire Barrie from the Avalanche and Ceci from the Senators.
The Ceci experiment has been a bit of a mess so far this season, as he has been the latest whipping boy for Leafs fans on social media. The media has not been kind to him either. Some of it is justified as he along with his defense partner Morgan Reilly have struggled as a pairing to defend their own zone. He also has struggled to provide any offence with only one goal and eight points. That's a red flag, especially when he is playing with two of the top young players in the game in Austin Matthews and Mitch Marner.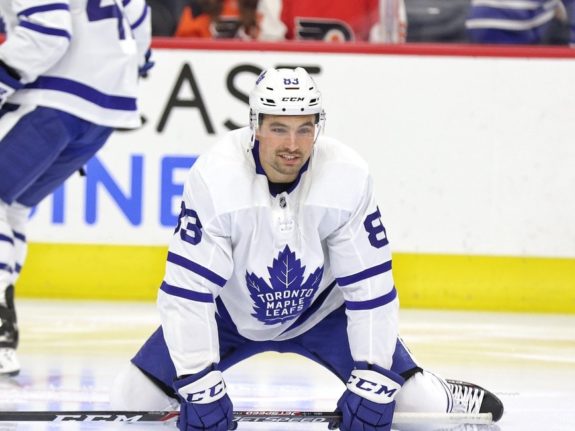 Joining him in the trade was Harpur, the Senators' 2013 fourth-round pick. The 6-foot-6 giant has already played 103 games in the NHL over parts of four seasons and appeared ready for a full-time role in 2019-20. But that didn't come to pass, especially after getting traded to a contending team. He has spent the entire season in the AHL and has put up 11 points in 33 games.
Going to the Senators was Zaitsev, an undrafted free agent signing from the Kontinental Hockey League. After having a stellar rookie season in 2016-17 where he had four goals and 36 points, he has regressed badly having hit double digits only once in the past two seasons. This season he only has one goal and nine points in 44 games.
The other player joining him was Brown, a sixth-round pick in 2012 by the Maple Leafs. Since his debut in the 2016-17 season, he has turned into a very effective and versatile player in the NHL. During his time in Toronto, he played up and down the lineup, and became proficient in both special teams as well. Now with the Senators, he's been given more responsibilities and a bigger workload.
After averaging 15 minutes of ice time with the Maple Leafs, he is now averaging over 20 minutes with the Senators. He's playing on both special teams as well as regular time in the top-six. In 57 games this season he has 10 goals and 35 points.
14. Galchenyuk Moved Again
The Trade: On Feb. 10, 2020, the Penguins dealt Galchenyuk to the Minnesota Wild for prospect Calen Addison and a 2020 conditional first-round pick
After spending his first seven NHL seasons with one team, Galchenyuk has now been moved to three teams in the span of just two seasons. Since the beginning of the 2018-19 campaign, he has seen time with the Coyotes, Penguins and now the Wild.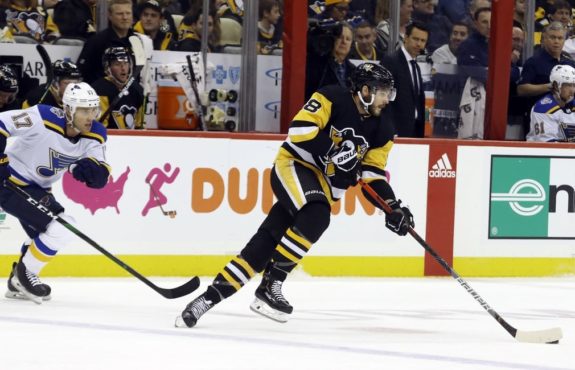 It's surprising that Galchenyuk was not able to catch fire with either Sidney Crosby or Evgeni Malkin in the Steel City. Now he's going to have to attempt to accomplish the feat with some second-tier pivots like Eric Staal, Mikko Koivu, Luke Kunin or Joel Eriksson-Ek. The odds aren't good since he couldn't catch his stride playing with two of the decade's best.
Galchenyuk is the NHL player in this trade, but the biggest prize for the Wild is Addison. The Penguins' second-round pick in 2018 was arguably the best defensive prospect in the organization and could have been Kris Letang's ere apparent. However, the Malkin and Crosby window is closing fast, so GM Jim Rutherford must have thought that he had to take advantage of it while he still could.
Addison is currently playing in the Western Hockey League with the Lethbridge Hurricanes where he has 10 goals and 45 points in 40 games. He also showed well at the 2020 World Junior Championship where he put up one goal and nine points and helped lead Team Canada to a gold medal.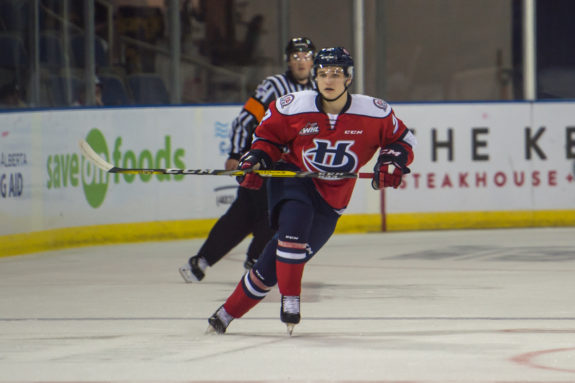 Since Kessel was traded to the Coyotes in the first Galchenyuk trade in the offseason, they have been trying to fill the offensive void left by the All-Star left-winger. It appears they may have found it in the form of Zucker, a four-time 20 goal man and veteran of 456 NHL games.
Zucker has been a very consistent producer for the Wild recently, only failing to hit the 20 goal plateau once in his last five seasons in the league. So, bet on him being a very productive winger with whatever superstar centerman head coach Mike Sullivan decides to align him with. In two games so far, he has two goals, so he's paying immediate dividends already.
15. Blues' Defense Gets Stronger With Faulk
The Trade: On Sept. 24, 2019, the St Louis Blues acquired Justin Faulk and a 2020 fifth-round pick from the Carolina Hurricanes for Joel Edmundson, Dominik Bokk and a 2021 seventh-round pick
The Blues already had an enviable blue line with Jay Bouwmeester, Alex Pietrangelo, Colton Parayko, Vince Dunn and Carl Gunnerson. Apparently they did not think they were strong enough already, so they went out and acquired another top-four defenseman in Faulk.
Faulk is no slouch offensively boasting 272 career points and 41 career power play goals. However, he does have some defensive deficiencies evidenced by his abysmal minus-108 career plus/minus rating. Even on a defensively stout team like the Blues, he is currently a minus-8. Nevertheless, he makes them a deeper threat on the backend, and you need that when injuries start rearing their ugly head.
In 56 games this season he has four goals and 14 points, which is a far cry from 2018-19 where he had 11 goals and 35 points in 82 games. The drop in production maybe because of the three-minute reduction in ice-time and lack of prominent time on the power play. That's what happens when you have too many offensive weapons on your backend, which is a problem head coach Craig Berube is probably happy to deal with.
The first player going to the Hurricanes was the more affordable Edmundson. With Dougie Hamilton commanding most of the attention and the owner's pocketbooks, Faulk was deemed expendable and another option was needed.
Edmundson is not as prolific offensively as Faulk, but he isn't devoid of it either. In 324 career NHL games, he has 17 goals and 67 points. His primary strengths, however, are physicality and shot-blocking. In 56 games so far this season he has 93 hits and 70 shot blocks.
Lastly, the Hurricanes also got Bokk, a 20-year-old German winger currently playing with Rogle BK in the Swedish Hockey League. In 31 games this season he has nine goals and 13 points. He also turned some heads in his final go-around at the WJC where he put together a solid six-goal effort for Team Germany. If all goes well, he should be playing in North America as soon as next season.
16. Campbell Becomes Maple Leafs' Latest Backup Goaltender
The Trade: On Feb. 5, 2020, the Toronto Maple Leafs acquired Jack Campbell and Kyle Clifford from the Los Angeles Kings for Trevor Moore, a 2020 third-round pick and a 2021 third-round pick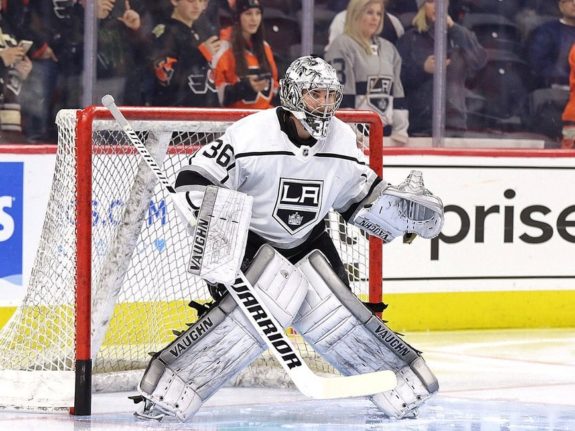 The Maple Leafs have had a difficult time finding a reliable backup goaltender since Curtis McElhinney was lost on waivers before the start of the 2018-19 season. Campbell is just the latest in a revolving door that includes Garret Sparks, Kasimir Kaskisuo and Michael Hutchinson. All of them had varying degrees of success in the blue and white, but ultimately never provided a consistent presence in the crease behind starter Frederik Andersen.
Related: Can Jack Campbell Save the Maple Leafs' Season?
Campbell is definitely not a prospect anymore, so his ceiling is probably that of a backup or fringe starter in the NHL. In three games with the Maple Leafs he has a 2.52 GAA to go along with a .918 SV%. If he can provide at least average goaltending, it will go a long way to finally solidifying the backup position for the rest of the season and beyond.
Clifford is a 29-year-old veteran of 664 games with most of them being of the physical variety. He also has a playoff pedigree, having played 55 games in the postseason. Two Stanley Cups are part of his resume as well. The Maple Leafs have been missing that type of experience and physical presence in the bottom six ever since Matt Martin returned to the New York Islanders. In 57 games split between the Kings and Maple Leafs, he has six goals and 14 points.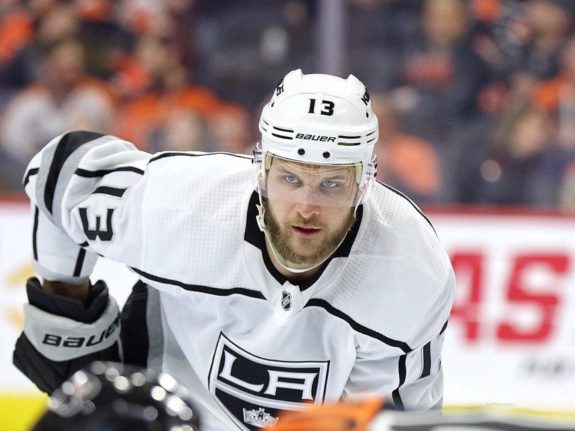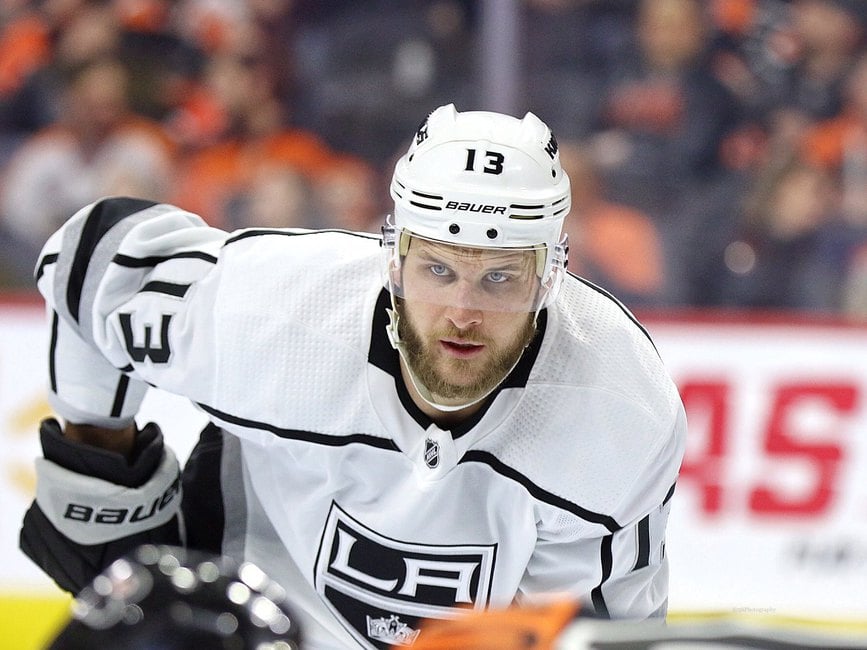 Going back to the Kings was a package that included Moore, a 24-year-old forward out of the University of Denver. He still has some potential after three solid seasons in the AHL, but he's going to have to start putting it together soon, as he risks becoming a journeyman or permanent member of the healthy scratch club. In 30 games split between the Kings and Maple Leafs, he has four goals and five points.
17. Canucks Land Underrated Piece in Pearson
The Trade: At the 2019 Trade Deadline, the Canucks acquired Tanner Pearson from the Penguins for Erik Gudbranson
When the 2019 Trade Deadline arrived, Canucks fans were preparing for yet another season of watching the lottery balls instead of the playoffs. But that did not stop Benning from making deals to improve the team anyway. One of those such deals was finally moving on from the physical, slow-moving presence of Gudbranson.
Related: Canucks' Gudbranson Trade a Massive Win
Benning made a last-minute deal to acquire Pearson from the Penguins for the veteran defenseman, putting an end to the Gudbranson era in Vancouver. The deal was seen as a coup by many Canucks fans, mostly because it was a sign of a culture change on the blueline. With Hughes saddling up to become the leader on defense, slow defenseman needed to be a thing of the past. This deal was the start of it all.
Pearson's fit on the Canucks was almost immediate as he quickly gained chemistry with Bo Horvat. By the end of the season, he had scored nine goals and 12 points, teasing some potential for 2019-20. Fast forward to now, and he has continued that ascent, producing at a second line pace while providing a physical, shutdown presence with the aforementioned Horvat and the much-maligned Loui Eriksson.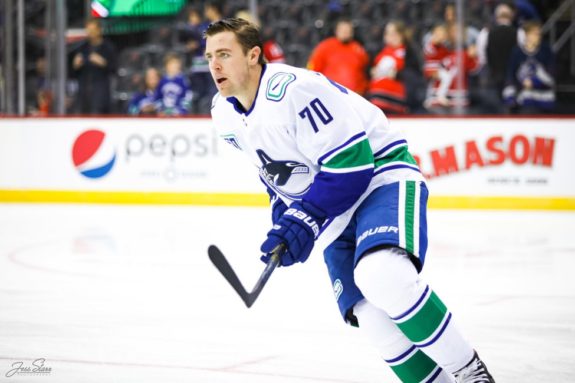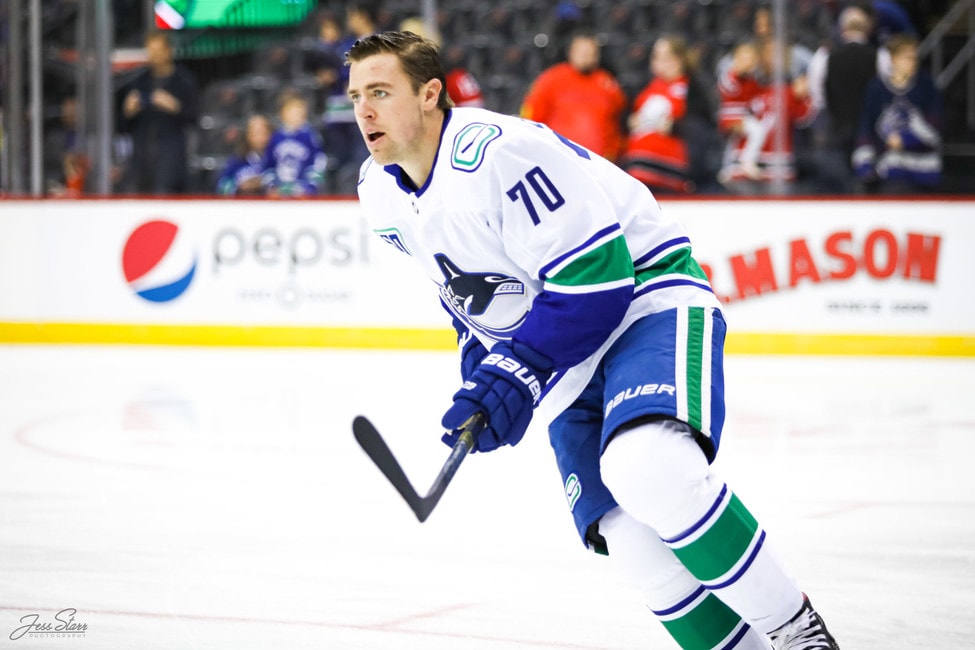 Pearson is a trusted option for Green while protecting leads and is one of the reasons why the Canucks are so close to finally making the playoffs again. In 58 games this season he has 17 goals and 41 points, putting him just three points back of matching his career-high set in 2016-17 with the Kings.
As for Gudbranson, he played some solid hockey with the Penguins at the end of the 2018-19 season and into the playoffs. But, ultimately, he was traded again at the beginning of 2019-20 to the Anaheim Ducks. He has found some success back on the west coast, however, scoring four goals and nine points in 44 games.
18. Wild Gain Productive Piece in Fiala
The Trade: On Feb. 25, 2019, the Minnesota Wild acquired Kevin Fiala from the Nashville Predators for Mikael Granlund
When this trade was made at the 2019 Trade Deadline, it probably seemed pretty even, now, not so much. Fiala has been a very productive member of the Wild since coming over to the Twin Cities, while Granlund has started to regress at age 27. At the time he was seen as an upgrade to the center ice position after multiple seasons of averaging over 40 points. Now he's on the trade block again after less than a season in the Music City.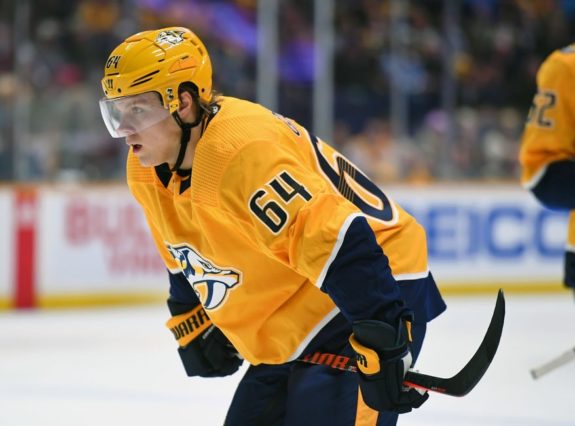 This season he only has 13 goals and 22 points, putting him on pace for his worst season since entering the league in 2012. Fiala, on the other hand, has thrived with the Wild. First of all, he's much younger, so it shouldn't be that much of a surprise. At 23-years-old he's just coming into his own and could become a core piece as the team begins to rebuild its forward ranks. He currently has 14 goals and 38 points in 52 games. He is also only ten points away from matching his career-high set in the 2017-18 season.
19. Capitals Trade Skill in Niskanen for Physicality in Gudas
The Trade: On June 14, 2019, the Washington Capitals traded Matt Niskanen to the Philadelphia Flyers for Radko Gudas
When it became clear that Brooks Orpik was not going to return to the team in 2019-20, the Capitals moved quickly to replace his physicality and veteran presence by acquiring Gudas from the Flyers. The trade also carried the benefit of jettisoning a large contract to potentially accommodate the expensive extensions that were looming for Nicklas Backstrom and Braden Holtby. The fact that he was also a UFA at the end of the season made it even more enticing.
Related: Is Gudas a Good Fit for the Capitals?
With the trade, they sacrificed offense for the promise of solid defense and an intensely physical game. In Gudas they got that in spades as he has 1635 hits over his eight-year NHL career. He also is a shot-blocking machine with 835 over that span too. He has come as advertised for the Capitals this season accumulating 151 hits and 69 blocked shots in 56 games. He also has two goals and 15 points to go along with a very solid plus-20.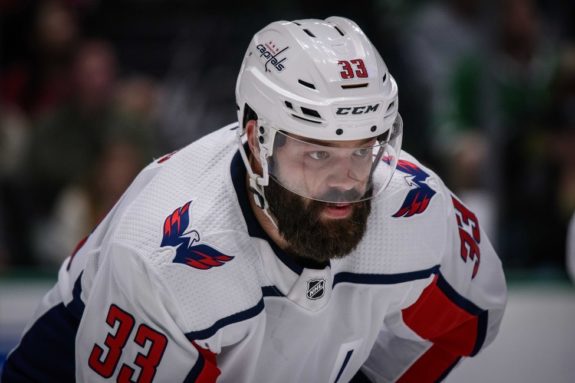 Going the other way was another veteran in Niskanen. He may not have the same reputation for physicality as Gudas, but he can still bring it. He actually is pretty close to him in career hits with 1478. However, he is four years older than him, so the comparison kind of falls off the rails with that fact.
Niskanen can provide more of an offensive game than Gudas though. His career-high for points is 46 while Gudas tops out at 23. But for what both teams needed at the time, they checked off all the boxes. Looking at this trade now, it has turned out to be quite fair for both sides. Just like the Capitals, the Flyers have seen good value from their acquisition. In 57 games he has seven goals and 28 points. He has replaced his physicality too with 100 hits to his credit as well.
20. Red Wings Gain Big Piece for Rebuild in Fabbri
The Trade: On Nov. 6, 2019, the Detroit Red Wings acquired Robby Fabbri from the St Louis Blues for Jacob de La Rose
After injuries and a lack of ice time kind of derailed his season, Fabbri needed a change of venue. The Blues accommodated the 24-year-old first-round pick by moving him to the rebuilding Red Wings.
Related: Fabbri Trade Was a Necessary Evil for Blues
Fabbri still has a tonne of potential in the NHL, so it's not a stretch to say that he could still put it all together for the Red Wings. GM Steve Yzerman must have seen something special because he has caught fire since joining the team. In 41 games he has 11 goals and 27 points while averaging 17:01 in ice-time. That's a seven-minute increase from the nine minutes he was receiving from the Blues. If all goes well, he could be a huge part of the rebuild that is going on right now.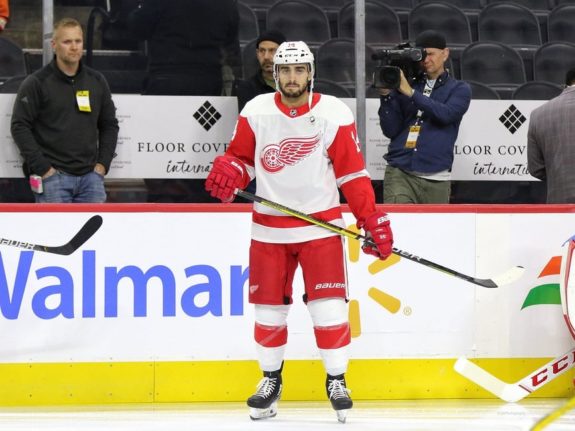 Going the other way to the Blues was de La Rose, another 24-year-old forward. He has been through a few ups and downs in his career already having been traded twice in his young career. He has shown flashes of becoming a power forward but is still struggling to find his way in the NHL.
Right now he's looking like a solid bottom-six option for the Blues, providing a good physical game and forechecking presence on the fourth line. In the 32 games since the trade he has one goal and five points. He also has 78 hits in just 9:58 in average ice-time, so he's making the most of his time with his physicality, that's for sure.
*All stats came from Hockey-Reference and are current to Feb. 15, 2020