There are many ways for a general manager to improve his team, be it free agency, the waiver wire and of course the trade market. It's a dance that is done not only at the trade deadline but throughout the season and offseason as well. Some come together quickly and painlessly, while others take several months of painstaking negotiations between two opposing GMs.
Over the past year, we have seen a couple of blockbuster trades get completed that have changed the entire landscape of the NHL. Over the course of this list, I will attempt to rank 20 of the biggest trades that have occurred in the last calendar year (since Feb 16, 2020) while exploring the impact the deals have had on each team since the trade was completed. With that said, let's start exploring some trades!
1. Laine Finds a New Home With the Blue Jackets
The Trade: On Jan 23, 2021, the Columbus Blue Jackets acquired Patrik Laine and Jack Roslovic from the Winnipeg Jets for Pierre-Luc Dubois and a 2022 third-round draft pick.
A move two years in the making finally came to fruition at the beginning of 2021 when the Jets pulled the trigger on a trade to send star winger Patrik Laine to the Blue Jackets. Back in 2019, there were rumblings that he wasn't happy in Winnipeg when he was used primarily as a power play specialist and relegated to the third line with Brandon Tanev and Adam Lowry. He, of course, returned to his usual ice time and spot on the second line with Brian Little and Nikolaj Ehlers later in the season, but his relationship with the coaching staff was clearly frayed after that.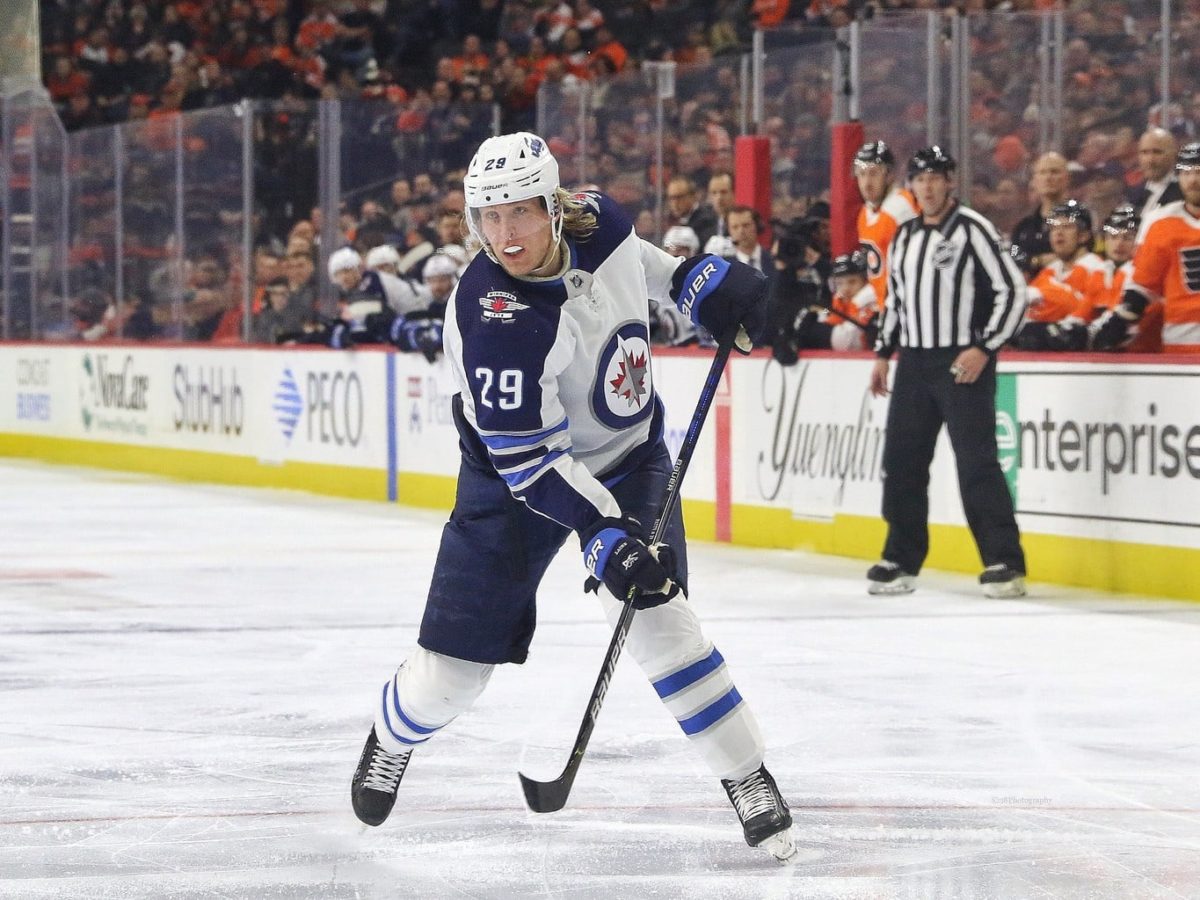 At the beginning of the 2019-20 season, an interview with a Finnish newspaper surfaced detailing Laine's apparent unhappiness with how he was being used in the Jets' top-six. In the translated interview, he was quoted saying that he felt that he deserved to play on the top-line with Mark Scheifle and Blake Wheeler. After it was published in English, he came out and said that his words were mistranslated, and subsequently apologized to Little privately.
Laine signed a two-year extension shortly thereafter, seemingly signaling that the drama was over between the Finnish star and Jets' management. Except that it wasn't, as trade rumours began yet again at the beginning of the 2020-21 season. This time with his agent coming out and stating that a move would be mutually beneficial for the team and Laine. He quickly dismissed the rumour at the start of training camp, but in hindsight, it probably was true since he was on the way to Columbus only a few weeks later.
Related: Blue Jackets Could See Another Rick Nash in Patrik Laine
Laine has done quite well with the Blue Jackets so far, recording six goals and ten points in 12 games while showing off his usual deadly shot and one-timer. He's already been benched by head coach John Tortorella, but that seems to be par for the course for the 62-year-old veteran bench boss, especially when it comes to players that do not play well defensively.
Roslovic could end up being the most valuable asset in this trade, especially if Laine doesn't ultimately sign a long-term contract with the Blue Jackets. The 24-year-old Columbus native is looking right at home in his old stomping grounds with four goals and 13 points in his first 15 games and is also averaging over 17 minutes of ice time.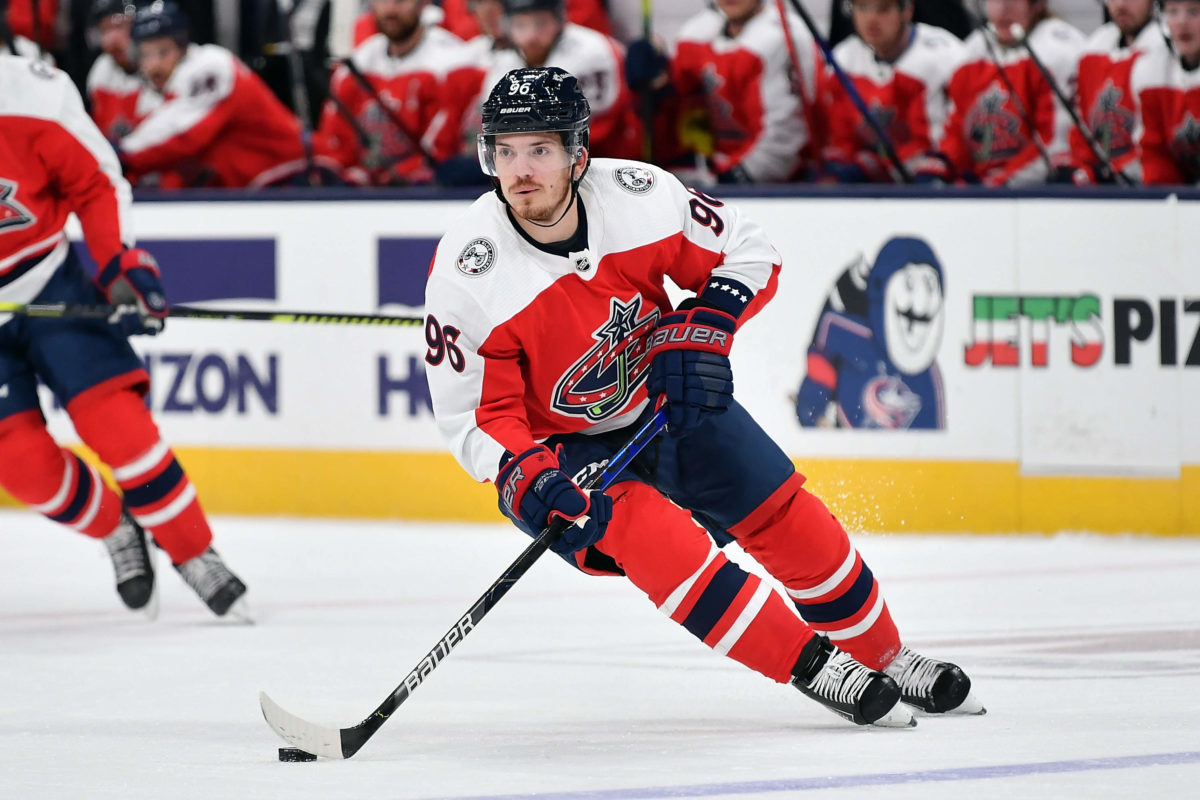 Dubois will eventually make some hay in his new situation with the Jets, but it's been slow-moving so far. First, he had to quarantine for two weeks as per Canada's COVID-19 protocols, and then just two games into his tenure, he was sidelined with a lower-body injury. He has since returned and seems to be finally finding his way with three goals and five points in five games with his new team.
2. Anderson Re-Ignites Career with Canadiens
The Trade: On Oct 6, 2020, the Montreal Canadiens acquired Josh Anderson from the Columbus Blue Jackets for Max Domi and a 2020 third-round pick (Samuel Knazko).
Before Josh Anderson joined the Canadiens, his status as a front-line NHLer was in doubt. He was nearly two seasons removed from the career-high of 27 goals he set during the 2018-19 season and he was just coming off major shoulder surgery that required four to six months of recovery time. Oh yes, he was also a restricted free agent (RFA) that was due a big raise.
Related: Canadiens' Josh Anderson Is Living Up to High Expectations
The Blue Jackets decided Anderson wasn't worth the risk or the cap space, so they traded his rights to the Canadiens for Max Domi. They haven't seen much from their new acquisition yet, as Domi only has three goals and seven points in 22 games.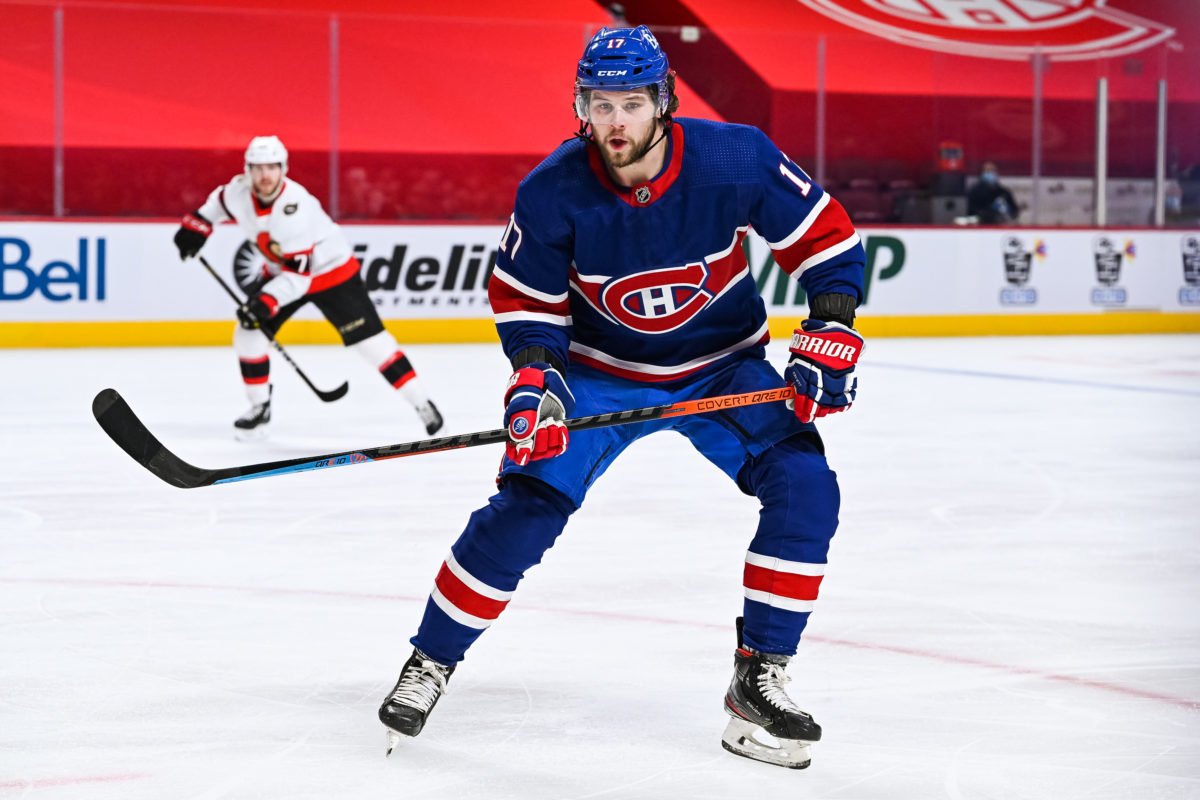 After signing a very lucrative seven-year contract worth $5.5 million in average annual value (AAV) just days after the trade, Anderson has been everything and more for the Canadiens so far this season, as he already has nine goals and 12 points in his first 19 games and leads the team with 56 hits.
Domi is a great player in his own right, but he has yet to re-discover the form that saw him score 28 goals and 72 points for the Canadiens back in the 2018-19 season. If he can find that player again, this trade will end up being far more even than it is right now. With how Anderson has performed so far, the Canadiens are hands-down the winner of this trade.
3. Lightning Bolster Their Eventual Cup Winning Lineup With Coleman
The Trade: On Feb 16, 2020, the Tampa Bay Lightning acquired Blake Coleman from the New Jersey Devils for prospect Nolan Foote and a 2020 first-round pick (Shakir Mukhamadullin)
Before the Lightning got Coleman from the Devils and Barclay Goodrow from the San Jose Sharks, they were already a great team hanging out near the top of the standings. With the additions of a two-time 20-goal scorer in Coleman and a versatile bottom-six forward in Goodrow, it was basically a story of the rich getting richer.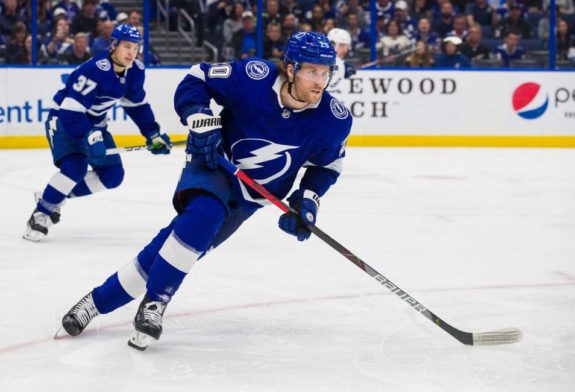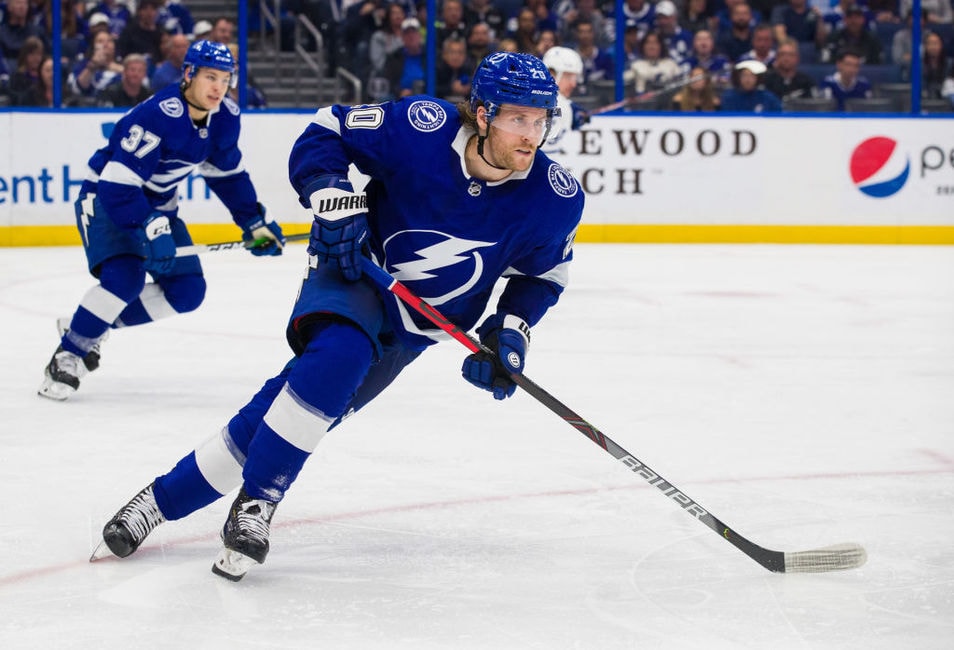 Coleman was held off the scoresheet in his first nine games with his new club but turned it on in the playoffs with five goals and 13 points in 25 games while also contributing a physical presence with 126 hits. Teaming up on the third line with the aforementioned Goodrow and breakout star Yanni Gourde, they dominated the opposition with goals at clutch moments and a combined 13 goals and 33 points between them. They were a big reason why the Lightning was able to win their first Stanley Cup since 2004.
Related: Revisiting the Lightning's Blockbuster Coleman Trade
The 2020-21 season has been more of the same for Coleman and his line as they have put together 14 goals and 26 points in only 19 games so far. Needless to say, this trade has kept on giving long after it was completed more than a year ago.
As for the return the Devils got for Coleman, they came away with a top-notch prospect in Nolan Foote, and a promising blueliner in Shakir Mukhamadullin, who was eventually drafted with the first-round pick. Foote was originally selected 27th overall by the Lightning in 2019 and is the son of long-time Colorado Avalanche defenceman Adam Foote. He is currently in the AHL with the Binghamton Senators and has three goals and six points in eight games so far this season.
4. Islanders Grab Versatile Pageau From Rebuilding Senators
The Trade: On Feb 24, 2020, the New York Islanders acquired center Jean-Gabriel Pageau from the Ottawa Senators for a 2020 first-round pick (Ridly Greig) and a 2020 second-round pick (traded to the Toronto Maple Leafs at the 2020 draft)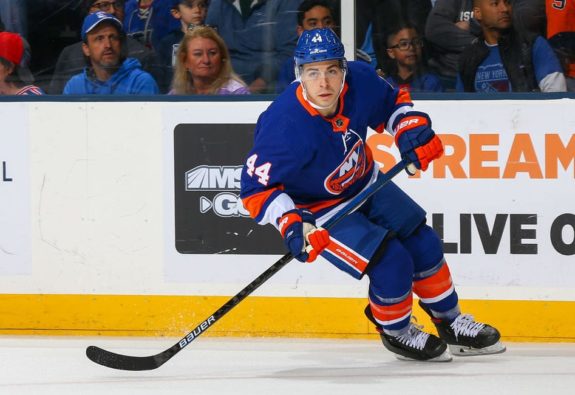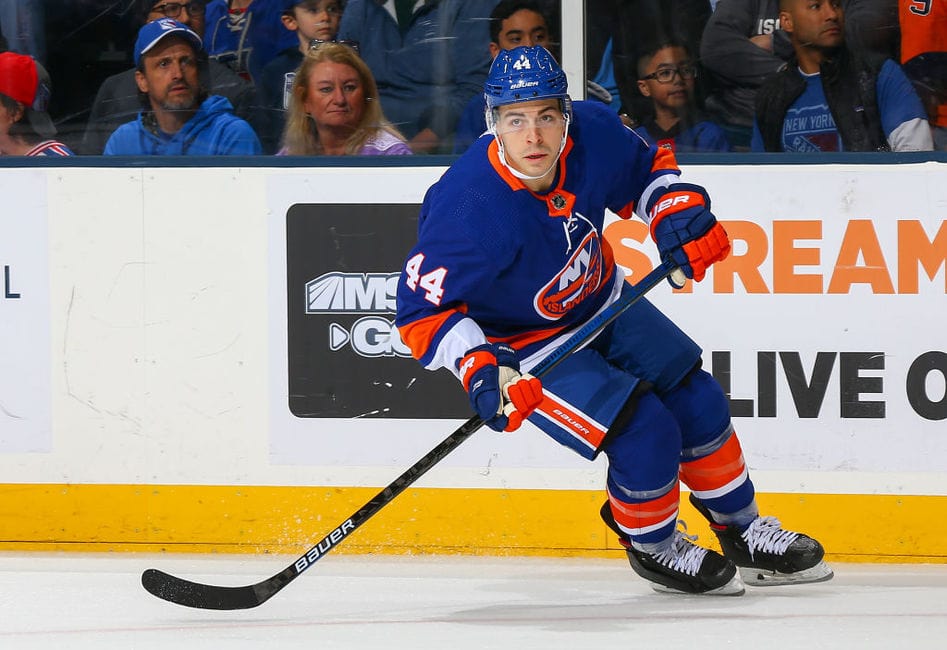 The last piece of the veteran core to leave the Senators was Pageau. After 87 goals and 182 points in 428 games, he was shipped off to Long Island. Like Mark Stone before him, he quickly signed a long-term deal with his new team too, putting pen to paper on a six-year, $30 million deal that could potentially keep him with the Islanders until the end of the 2025-26 season. He also got a full no-trade clause (NTC) for the first two seasons and a modified NTC for the rest of the deal.
Pageau immediately became an important part of the Islanders' core slotting in behind Mat Barzal and Brock Nelson and thus solidifying the center position for seasons to come. He was a productive player right away too, scoring two goals in his first two games and eight goals and 11 points in their run to the Eastern Conference Finals where they were upended by the eventual Cup winners. He also was a monster in the faceoff dot with a 55.6 percent success rate.
Related: Islanders' J.G. Pageau Acquisition: 1 Year Later
The return the Senators got for the versatile center was significant as they filled their pipeline with another first-round pick in Ridly Greig from the Brandon Wheat Kings who could turn out to be a steal at 28th overall. He has a great all-around game and a motor that never stops, which will make him the perfect utility player in the NHL. Due to COVID-19, he is playing in the AHL right now with the Belleville Senators and has two points in his first four games.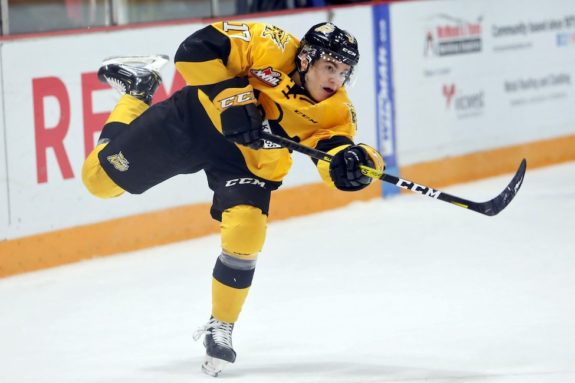 The Sens also eventually got Tyler Kleven at 55th overall after trading down with the Toronto Maple Leafs on the draft floor. The mobile two-way defenceman is currently playing in the NCAA with the University of North Dakota and has five goals and six points in 16 games so far this season.
5. Lehner Adds Depth & Experience to Golden Knights' Crease
The Trade: On Feb 24, 2020, the Vegas Golden Knights acquired goaltender Robin Lehner and forward Martins Dzierkals from the Chicago Blackhawks for goaltender Malcolm Subban, forward Stanislav Demin, and a 2020 second-round pick (Drew Commesso)
At the time of this trade, the Blackhawks thought they were going to miss the playoffs by a wide margin. But then the pandemic hit the hockey world hard and the 2019-20 season was paused and eventually canceled. When the NHL finally got up and running again, they were eligible for the play-in round and maybe even the playoffs. Except they had already traded a significant part of their crease to the Golden Knights, who they ironically had to eventually play against in the first round.
Related: 5 Golden Knights With Disappointing Starts to the Season
Lehner significantly upgraded the Golden Knights' goaltending tandem from good to insane as he joined starter Marc-Andre Fleury in the crease. His acquisition also created a bit of a goaltending controversy that prompted Fleury's agent to go on an ill-advised Twitter spree which implied that management was stabbing him in the back by getting another starting netminder.
Lehner didn't help matters by playing out of his mind at the end of the season where he posted a 3-0 record along with a nearly flawless 1.67 goals-against average (GAA) and .940 save percentage (SV%). He also got the majority of the starts in the playoffs and continued to perform at a high level with a 1.99 GAA and .917 SV% to go along with four shutouts.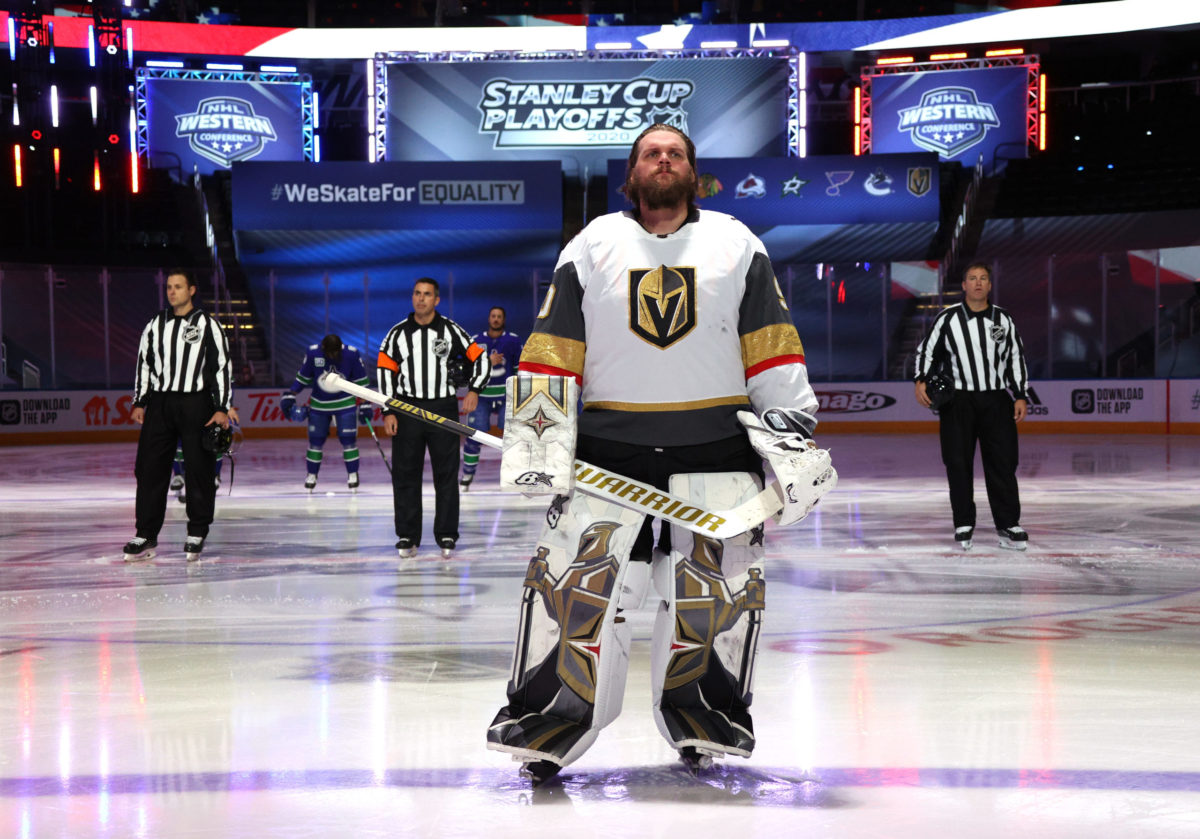 Fleury was rumoured as being trade bait in the offseason after Lehner signed a five-year contract, but no trade actually materialized. In fact, he has since taken back the crease with a strong start to the 2020-21 season where he has a 1.59 GAA and .941 SV% to go along with three shutouts. Lehner, on the other hand, has struggled with a 2.96 GAA and .890 SV% in only five starts this season.
Related: Marc-Andre Fleury's Case as a Hall of Famer
With the trade of Lehner, the Blackhawks continued to signal that a rebuild was coming. Even though they surprised everyone by making the playoffs, it didn't change the fact that they were not a contending team anymore. Corey Crawford, who has since retired, left the team in the offseason to sign with the Devils, so Subban became the first candidate to take over the starting job at the beginning of the 2020-21 season. He didn't end up running with it, as surprising 25-year-old rookie Kevin Lankinen has since become the de facto starter in the Windy City. Subban is still a competent backup, but considering he was the centerpiece of the trade, the return isn't looking too good right now.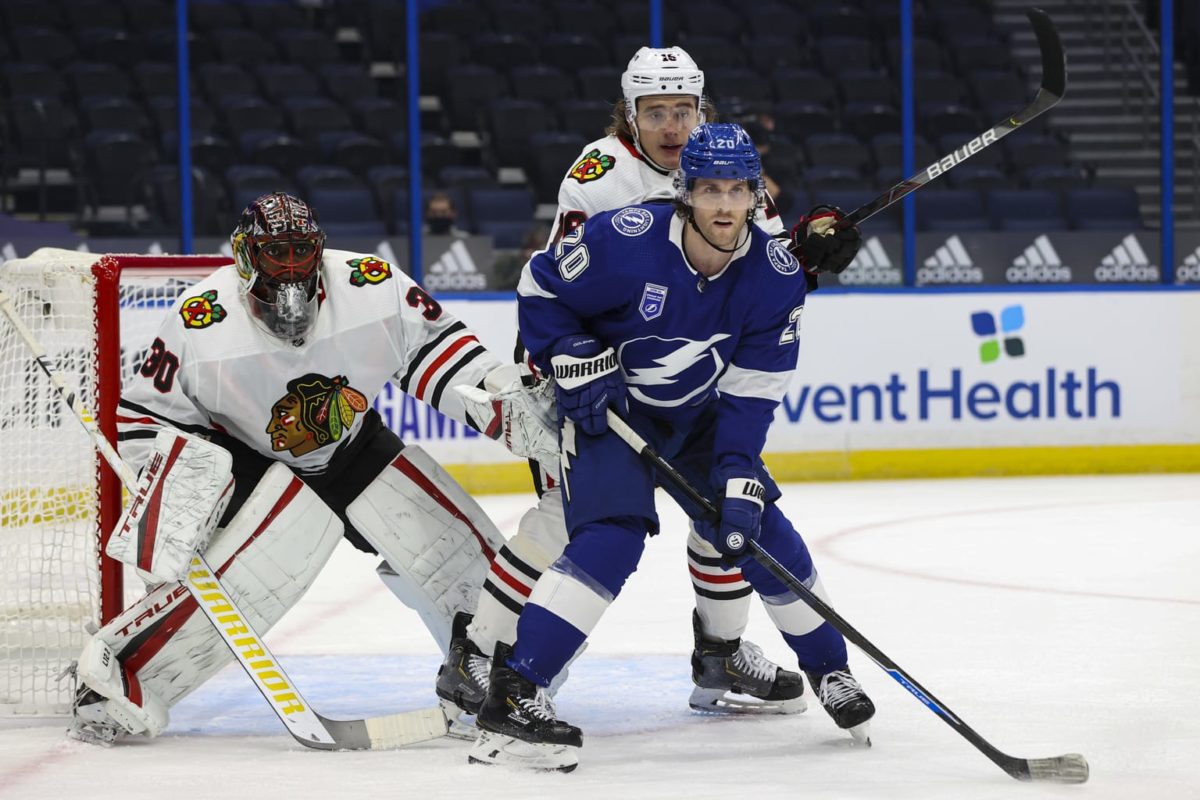 The Blackhawks also got a second-round pick which turned into promising American goaltender Drew Commesso and prospect Stanislav Demin, who is in his third season with the University of Denver. He was originally drafted in the fourth round by the Golden Knights and has three goals and seven points in 19 games. So, maybe one of them will be able to salvage this trade at some point for them in the future.
6. Toffoli Leaves Hollywood for Vancouver
The Trade: On Feb 17, 2020, the Vancouver Canucks acquired forward Tyler Toffoli from the Los Angeles Kings for Tim Schaller, prospect Tyler Madden, and a 2020 second-round pick
Similar to the Blackhawks, the Kings' championship window was closed. So they started selling off assets which included long-time King Tyler Toffoli. The former 30-goal scorer and two-time 20-goal man was heading from Hollywood to Vancouver where he had enjoyed most of his goal-scoring success. Before joining the Canucks, he had 12 goals in his career against them and always seemed to play well at Rogers Arena.
Related: Revisiting Tyler Toffoli's Tenure With the Los Angeles Kings
Toffoli's luck didn't stop when he pulled on the Orca, as he immediately had success with his new team. In his first ten games, he had instant chemistry with Elias Pettersson and J.T. Miller and potted six goals and ten points. Unfortunately for the Canucks and their fans, general manager (GM) Jim Benning could not get a deal done in the offseason to keep him in Vancouver. Much to the chagrin of everyone on Canucks Twitter, he eventually signed a four-year deal with the Montreal Canadiens and continued his Canuck killing ways by scoring nine goals in his first five games against his former team.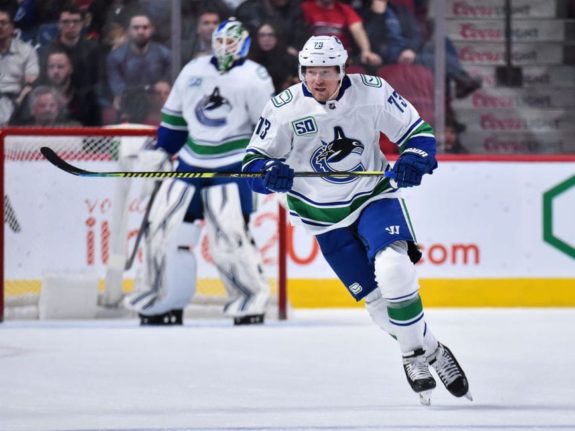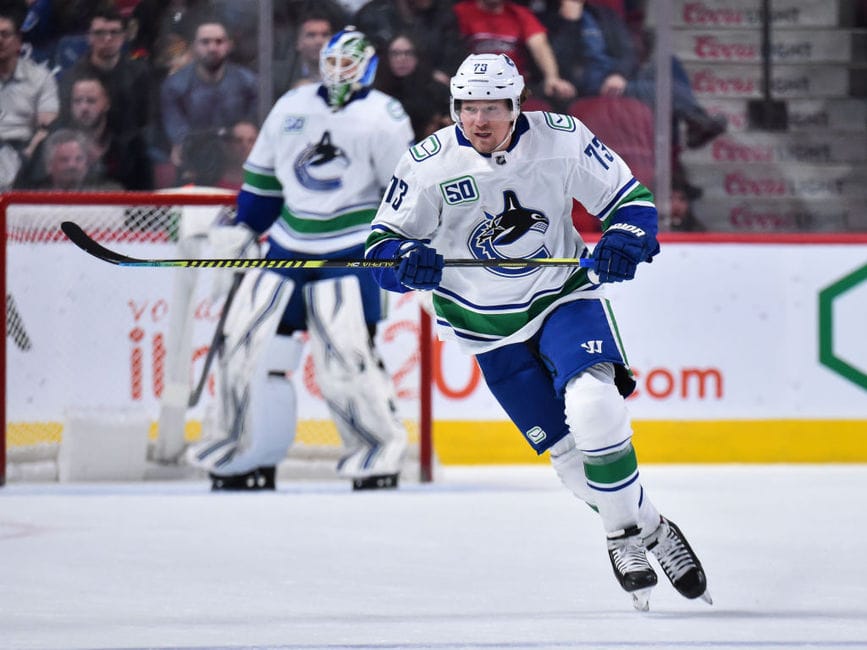 To make matters worse, the Canucks also gave up a promising prospect in Tyler Madden, who has the potential to be a top-six forward in the NHL. He already has three assists in nine games with the AHL's Ontario Reign and could be terrorizing the Canucks as soon as next season. Needless to say, this trade blew up in Benning's face and made Kings' GM Rob Blake look like a genius.
7. Avalanche Bolster Blueline With Toews
The Trade: On Oct 12, 2020, the Colorado Avalanche acquired defenceman Devon Toews from the New York Islanders for a 2021 second-round pick and a 2022 second-round pick
This trade wasn't big for the number of assets, but it definitely moved the needle when it came to how much it bolstered the Avalanche's already impressive blueline. Toews wasn't just a middle-of-the-pack talent, he was a proven top-four defenceman who played an average of 20 minutes a night. So when a team that already has Cale Makar, Samuel Girard, and Erik Johnson gets someone like that, it is a big deal.
Related: Avalanche Add to Their Riches on the Blue Line With Devon Toews Trade
The Islanders needed to shed salary for the upcoming contract of Barzal, so they were forced to move on from one of their youngest and brightest defencemen. Toews just turned 27-years-old and is now entering his prime as an athlete. The Avalanche will be getting the best of him for the next few seasons as he is now part of a blueline that only has two defencemen over the age of 30.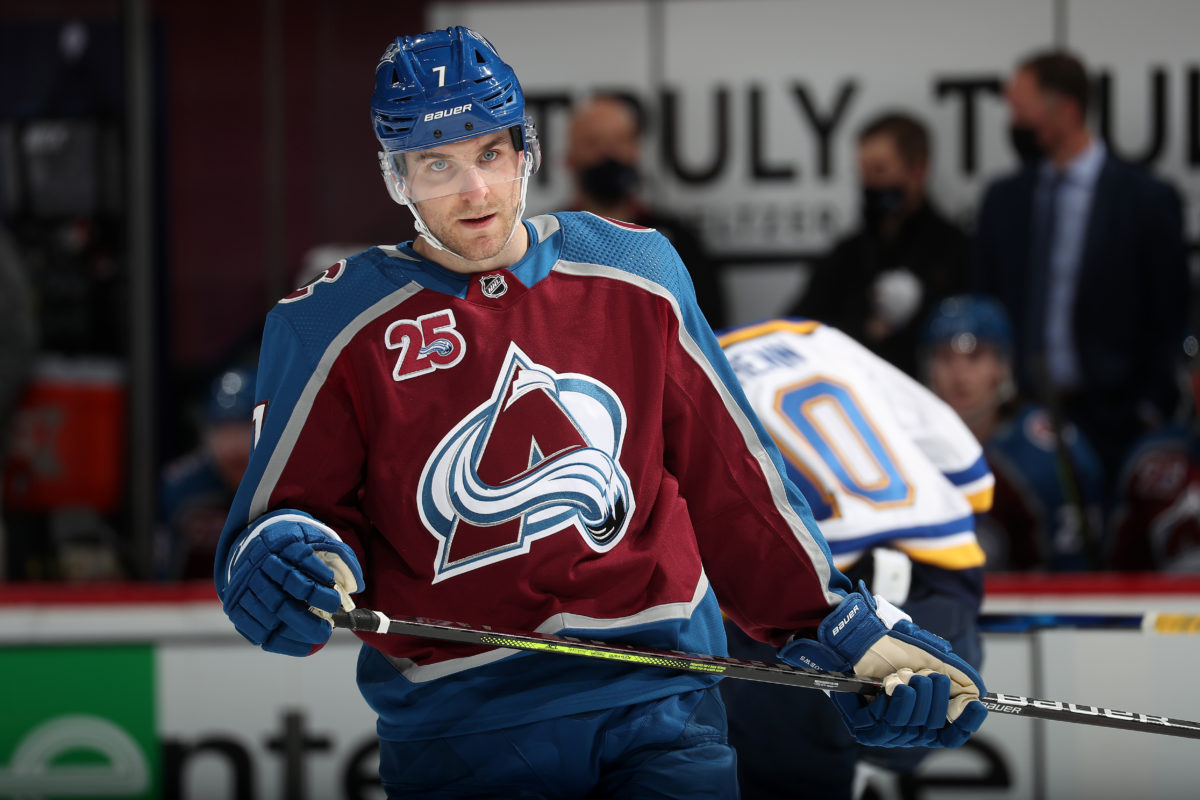 Toews has fit in perfectly as a member of the Avs as he leads all blueliners with four goals and is second only to Makar in average ice time with 23:10 per game.
It will be a few years before we can properly evaluate this trade, but as it stands right now, the Avalanche got the better end of this deal. They will be benefiting from Toews' presence for at least the next four seasons, while the Islanders wait for their future second-round picks to pan out. It will interesting to re-visit this trade five years down the road, that's for sure.
8. Trocheck Joins the Storm Surge in Carolina
The Trade: On Feb 24, 2020, the Carolina Hurricanes acquired forward Vincent Trocheck from the Florida Panthers for forwards Erik Haula, Lucas Wallmark, Eetu Luostarinen, and defenceman Chase Priskie.
One of the bigger trades of the 2020 trade deadline was the deal that sent long-time Panther Vinny Trocheck to the Hurricanes. Originally selected 64th overall by the Panthers in the 2011 draft, he played seven seasons in the Sunshine State and accumulated 111 goals and 282 points in 420 games. He also had three straight seasons where he scored 20 goals or more and even one where he scored 31.
Trocheck didn't have the best start to his career with the Hurricanes with only one goal in seven games but has since shown everyone why he was worth so many assets. In 19 games this season, he has points in all but seven of them and leads the team in goals with ten.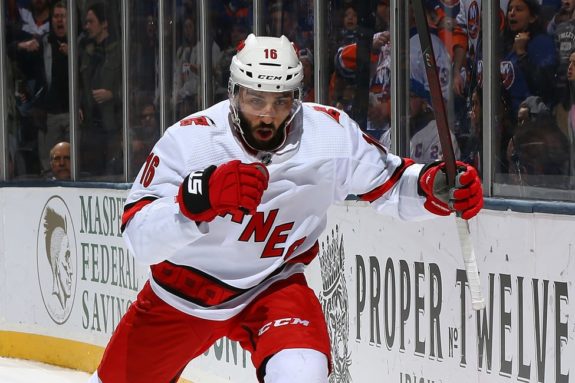 The Panthers seemingly got a lot for Trocheck, but have since seen Haula and Wallmark sign with the Nashville Predators and Chicago Blackhawks respectively, thus leaving them with only two assets to speak of in this trade. Luostarinen is playing a regular shift for head coach Joel Quenneville and has two goals and seven points in 20 games this season and Priskie is in the AHL with the Syracuse Crunch where he has two assists in five games.
After seeing how many players the Panthers lost in this deal, I am giving the win to the Hurricanes. Throw in the fact that Trocheck has re-established himself as a number one center (from 'How one Canes center found his comfort zone a year after being traded by the Panthers', The News & Observer, 2/19/21) and holds a budget-friendly $4.5 million cap hit and the win becomes even more pronounced.
9. Hornqvist Sent South to the Panthers
The Trade: On Sept 24, 2020, the Florida Panthers acquired Patric Hornqvist from the Pittsburgh Penguins for defenceman Mike Matheson and forward Colton Sceviour.
After losing Mike Hoffman and Evgenii Dadonov to free agency in the offseason, the Panthers were desperate for offence. So they turned to the Penguins and Hornqvist, who was just coming off his seventh straight season with ten or more goals. In fact, there have been only four seasons in his prestigious 13-season career where he has not scored at least 20. Long story short, the Panthers got the perfect player to fill some of their holes on offence.
Related: The Pittsburgh Penguins Will Benefit from Patric Hornqvist Trade
So far this season, Hornqvist has a team-leading nine goals and 18 points in 20 games. He also leads all Panthers in power play goals with five.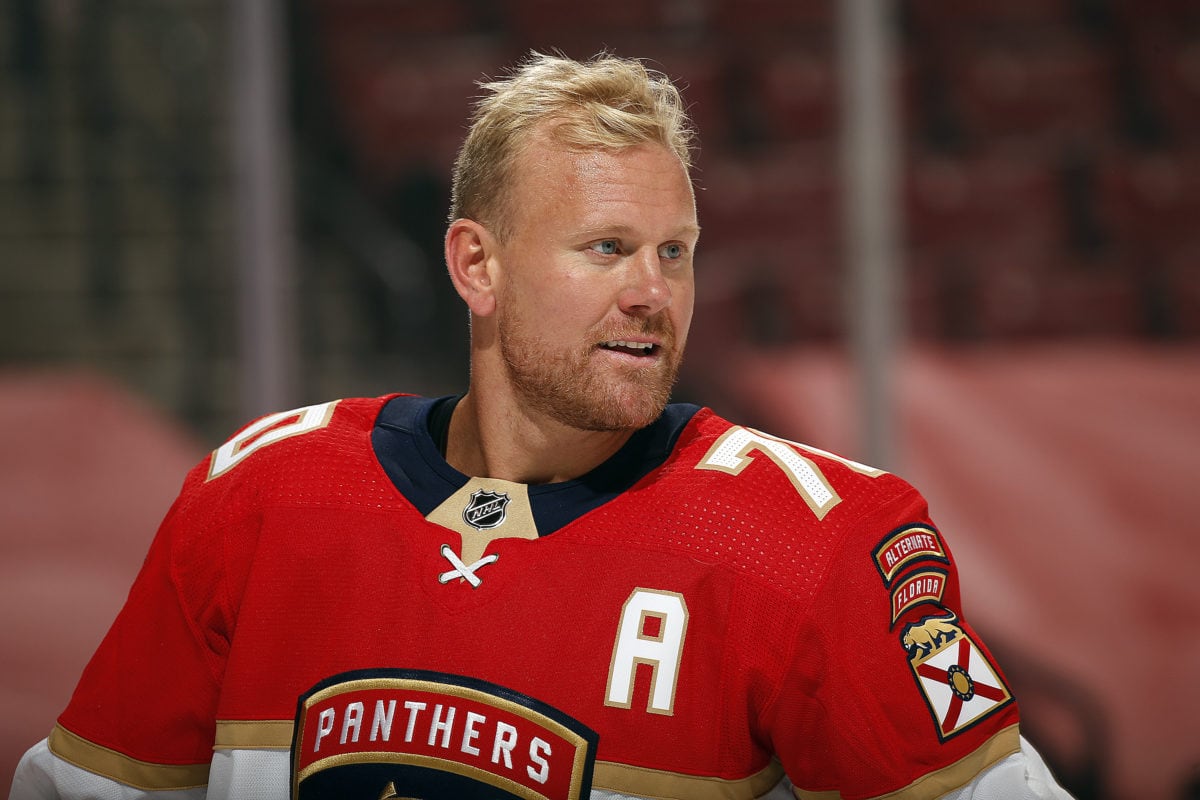 Going to the Penguins was Matheson, the first casualty of the Panthers' bloated blueline. Before the trade occurred, the top-four of Matheson, Aaron Ekblad, Keith Yandle, and Anton Stralman were taking up $24.225 million in cap space, which is not a recipe for success. So in the spirit of clearing some of that clutter, they traded him to the Steel City.
Matheson's first season with the Penguins has been decent as he's taken on the role of mentor to 23-year-old John Marino. His offence has not come to the forefront yet, but considering his history of scoring at least seven goals a season, that part of his game should come eventually. Sceviour, the other piece in this trade, has toiled on the fourth line with a rotating cast of wingers and only has two goals in 14 games so far in limited ice time.
10. Penguins Move On From Murray
The Trade: On Oct 7, 2020, the Ottawa Senators acquired goaltender Matt Murray from the Pittsburgh Penguins for Jonathan Gruden and a 2020 second-round pick (Joel Blomqvist).
After five seasons and two straight Stanley Cups, the Penguins decided that Tristan Jarry was the present and future in goal and that Matt Murray was old news. So he was off to the rebuilding Senators to help solidify their goaltending.
Related: Ottawa Senators Need More From Matt Murray
Murray has not performed well backstopping the young defence core of the Senators, posting a mediocre 3.72 GAA and .884 SV% and only winning five of his 16 starts so far. After playing behind a championship-caliber defence for so long, it's been a struggle for him to keep up with the number of high danger chances and shots he has to face every night. Regardless, he did sign a four-year contract with them worth $25 million and will be their goaltender for the foreseeable future. Fortunately, this team will only get better as they have a plethora of talent just waiting to break out in the NHL.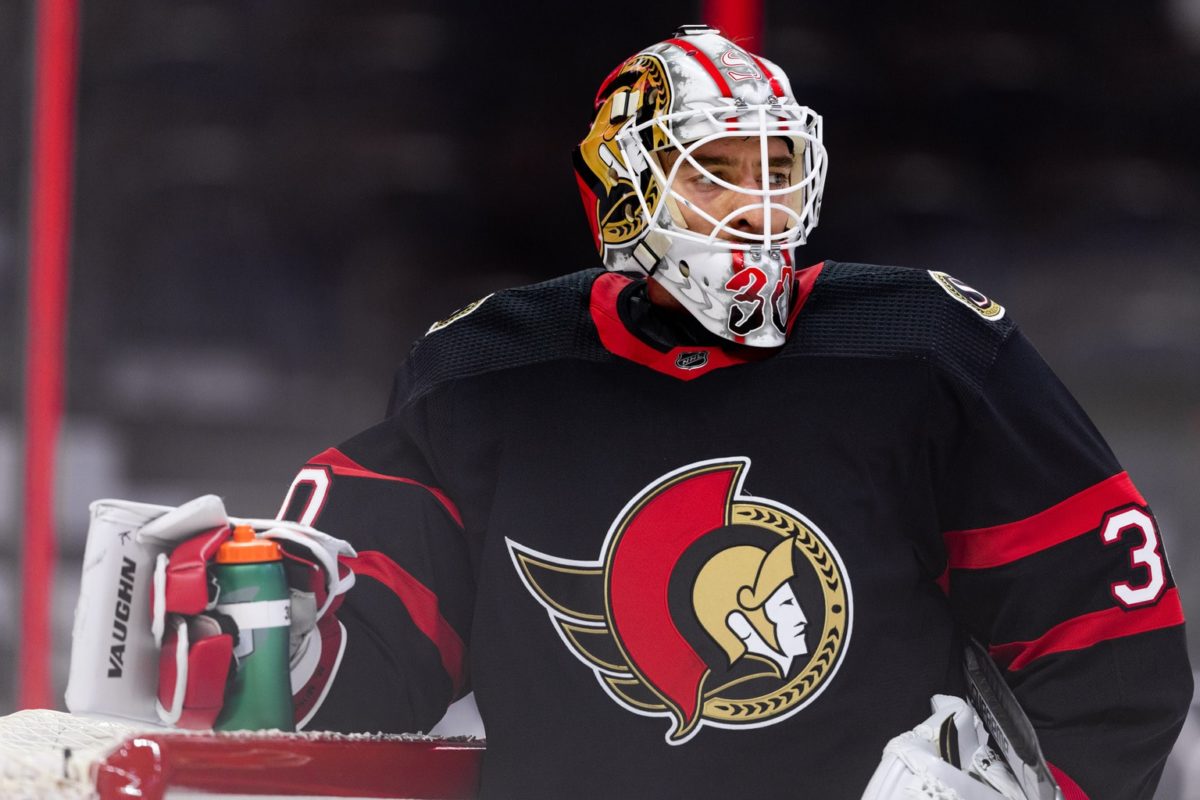 The Penguins have struggled without Murray though, as Jarry has experienced some growing pains without the veteran netminder behind him. He is sporting a 3.14 GAA and .894 SV% in 14 starts and is floundering with a career-low minus-5.3 in the goals saved above average (GSAA) advanced stat as of this writing.
The Pens did receive a potential goal scorer in prospect Jonathan Gruden, who just completed an eye-opening rookie season with the London Knights where he recorded 30 goals and 66 points in 59 games, so this trade does have a silver lining to it. They also got another goaltender in the system in Joel Blomqvist, who they drafted during the second round of the 2020 draft. He could become just as valuable as Jarry and maybe turn into a starting goaltender down the road. We will just have to wait and see, but as of now, this trade is pretty even on both sides considering the performance of Murray so far.
11. Stastny Returns to the Jets From Sin City
The Trade: On Oct 9, 2020, the Winnipeg Jets re-acquired forward Paul Stastny for defenceman Carl Dahlstrom, and a 2022 conditional fourth-round pick.
After a fairly successful stint with the Golden Knights, Stastny was traded to the Jets for a second time. The first was back during the 2017-18 season when he was traded by the St. Louis Blues at the deadline for a 2018 first-round pick, a 2020 fourth-round pick, and prospect Erik Foley. He was quite productive with the Jets too, as he put together four goals and 13 points in 19 regular-season games and six goals and 15 points in 17 games in the playoffs.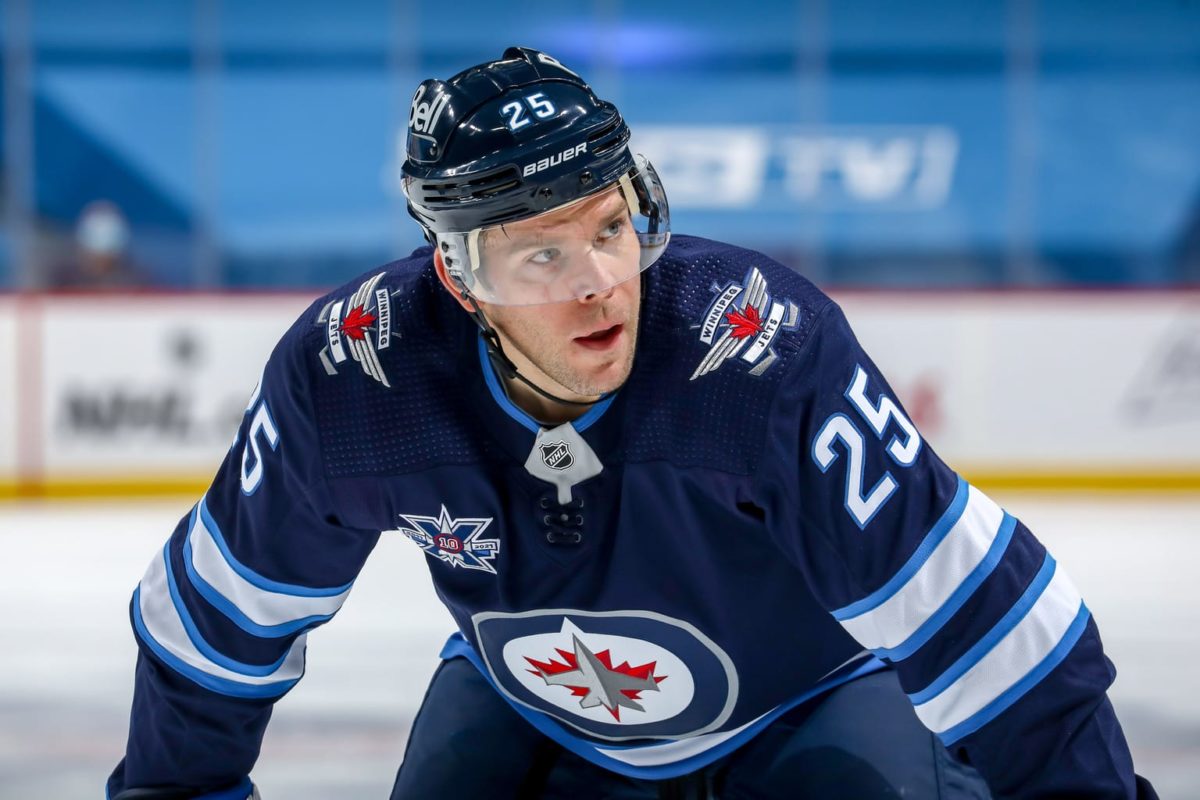 Unfortunately for the Jets, Statsny decided to sign a three-year deal with the Golden Knights in the offseason instead of returning to the team that gave up so much to get him. However, two years into the deal, cap space became an issue and the Golden Knights needed to shed salary. So Jets' GM Kevin Cheveldayoff decided to spend more assets to obtain the veteran center once again. In total, he gave up two draft picks and two prospects to have Statsny for maybe a season and a half.
Stastny has rewarded Cheveldayoff's faith in him by recording four goals and 11 points in 20 games so far this season and is currently anchoring the second line in the absence of Little. He will be an unrestricted free agent (UFA) at the end of this season and could make his GM look like a fool once again if he decides to sign elsewhere.
Related: Jets' Stastny Providing Depth and Stability in Second Stint with Winnipeg
Going the other way was 26-year-old Carl Dahlstrom, who has bounced around the NHL and AHL for the past few seasons. Originally a second-round draft pick of the Blackhawks, he was claimed off waivers by the Jets in 2019 and played 15 games for the club before the playoffs. He is currently in the AHL with the Henderson Silver Knights where he has one point in seven games.
12. Saad Leaves the Blackhawks…Again
The Trade: On Oct 10, 2020, the Colorado Avalanche acquired forward Brandon Saad and defenceman Dennis Gilbert from the Chicago Blackhawks for defenceman Nikita Zadorov and Anton Lindholm.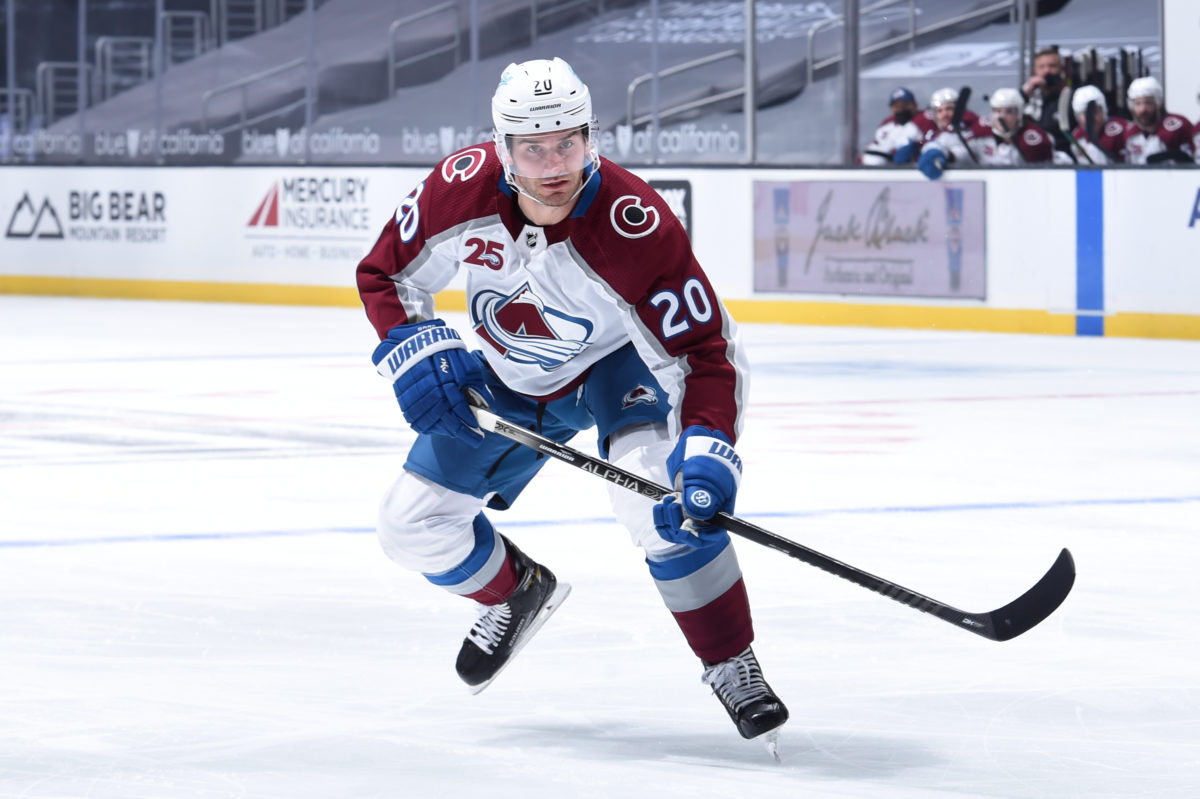 With the Blackhawks in full rebuild mode, GM Stan Bowman started to jettison some large contracts that were not part of his veteran core moving forward. Saad, who he had both traded away and acquired at different points in his career, was the first to go. Though this time, instead of sending him to a middling team in the Blue Jackets, he sent him to a Stanley Cup contender in the Avalanche.
The five-time 20-goal scorer has hit the ground running with his new team by posting six goals and ten points in his first 17 games, all while seeing his lowest average ice time in nine seasons. He is taking advantage of the ice he is being given by Avalanche head coach Jared Bednar and has helped his team to an 11-6-1 record and fourth place in the West Division.
Related: Avalanche Getting Top Value From Saad
Joining him in the trade was the defensively oriented Gilbert who played 21 games for the Blackhawks during the 2019-20 season. He has been used sparingly as an injury replacement this season, having played only three games and averaging 6:43 of ice time.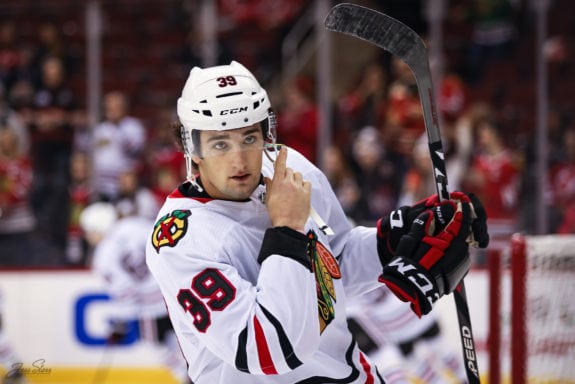 Going the other way was the hard-hitting Zadorov and a 26-year-old depth defenceman in Lindholm. So far this season, he has five assists in 22 games and leads all players in hits with 77. It's not even close either, as he is a full 28 ahead of his closest competition, fellow defenceman Calvin de Haan who has 49. Lindholm has not played a game in the NHL this season, as he is currently in the AHL with the Rockford IceHogs.
13. Penguins Bring Kapanen Back Into the Fold
The Trade: On Aug 25, 2020, the Pittsburgh Penguins acquired forward Kasperi Kapanen, Pontus Aberg, and defenceman Jesper Lindgren from the Toronto Maple Leafs for a 2020 first-round pick (Rodion Amirov), forwards Even Rodrigues, Filip Hallander, and defenceman David Warsofsky.
It seems like just yesterday that 19-year-old Kasperi Kapanen was being traded to the Maple Leafs for Phil Kessel. Five years have gone by and Kessel has since become a member of the Arizona Coyotes and Kapanen has returned to the Penguins as an established NHL forward. He also has 202 games of experience and a 20-goal season under his belt too. Basically, he went to Toronto to grow up and now he's back home to show his family what he's been up to.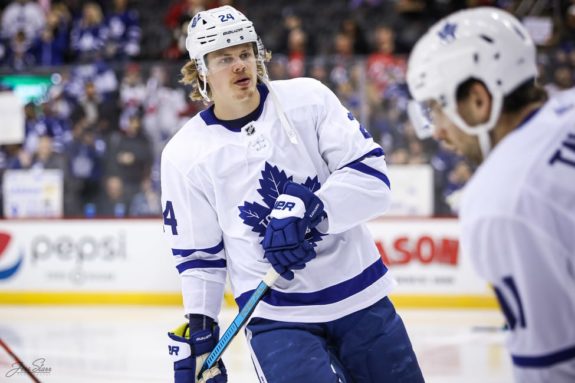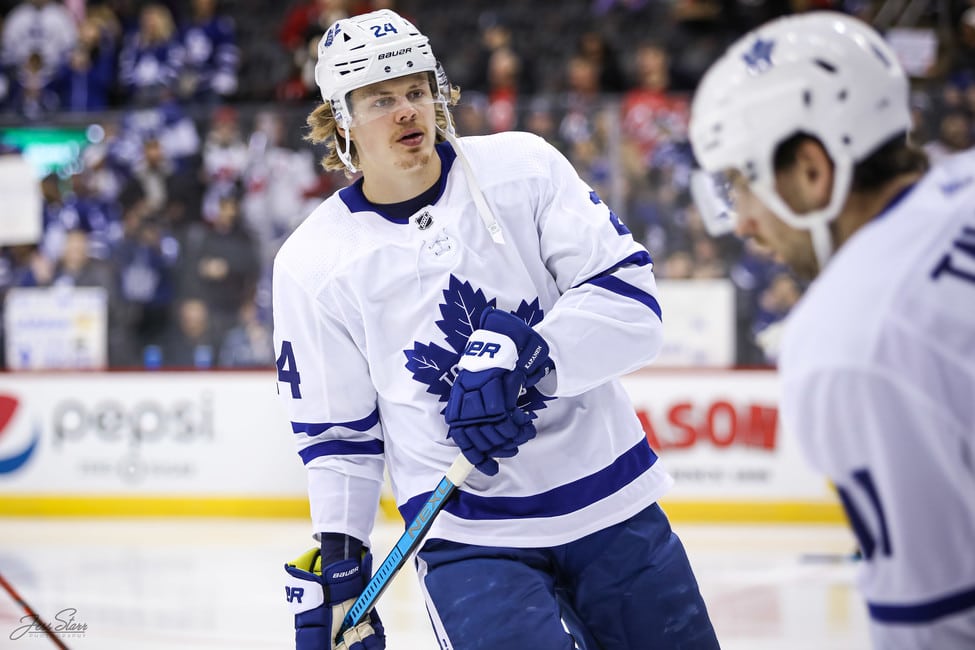 Kapanen has not shown his old family his full bag of tricks yet as he only has three goals and 10 points so far this season. For what the Penguins gave up to get him back in the fold, that's not enough production to warrant the value they sent back to the Maple Leafs to get the deal done. Especially when you look at who they drafted with the 19th overall pick. Amirov is going to be a star in the NHL who could surpass Kapanen in production one day, so if he does not pick it up soon, this trade could go down in infamy just like the Kessel one did.
14. Canucks Take Advantage of Golden Knights Cap Crunch
The Trade: On Oct 12, 2020, the Vancouver Canucks acquired defenceman Nate Schmidt from the Vegas Golden Knights for a 2022 third-round pick.
Once free agency opened, the Canucks lost arguably their best defensive defenceman in Chris Tanev and their most underrated one in Troy Stecher to the Calgary Flames and Detroit Red Wings respectively. To say they were thin on the blue line would have been an understatement. So GM Jim Benning went to work on finding a replacement for them. As luck would have it, the Vegas Golden Knights were facing a cap crunch after signing prized free agent Alex Pietrangelo, so he took advantage of their desperation by prying top-four fixture Nate Schmidt and his $5.5 million cap hit from their roster.
Related: The Golden Knights' Wild Road of Bringing Pietrangelo to Vegas
Somewhat surprisingly, Schmidt's price tag was a bargain-basement 2022 third-round draft choice and nothing else. The biggest benefit that the Golden Knights got from the trade was the freed-up cap space to fit Pietrangelo's new seven-year $61.6 million contract onto the books.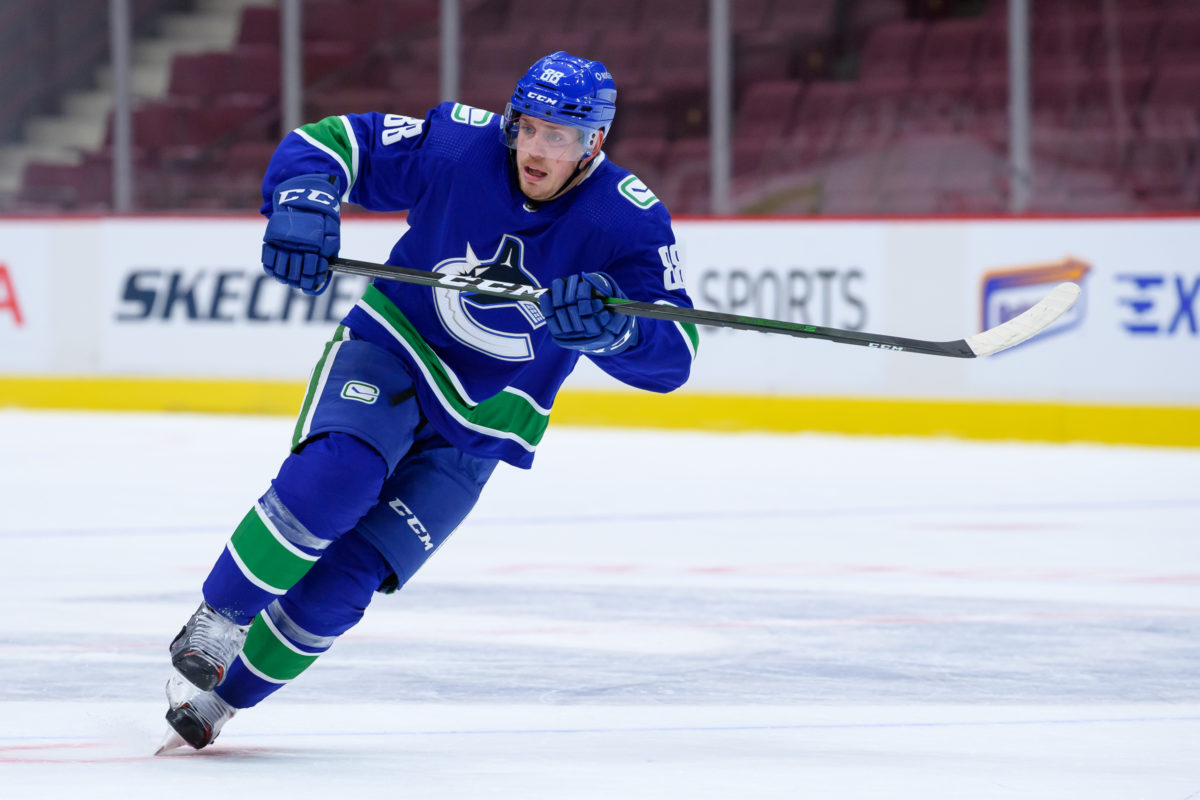 Schmidt's first season with the Canucks has been pretty good as he's partnered with veteran Alex Edler on a very effective shutdown pairing for head coach Travis Green. The duo has one of the best Corsi-for percentages (CF%) on the team, despite the fact that they are not winning games consistently.
15. Golden Knights Acquire Martinez
The Trade: On Feb 19, 2020, the Vegas Golden Knights acquired defenceman Alec Martinez from the Los Angeles Kings for a 2020 second-round pick and a 2021 second-round pick.
After trading Toffoli to the Canucks just days before, GM Rob Blake continued the rebuild by trading another long-time Kings' veteran. This time it was Martinez, a defenceman that had played 11 straight seasons with the team and helped them win two Stanley Cups. He was an integral part of one too, scoring five goals and ten points in 26 games as they won their second Cup in three years.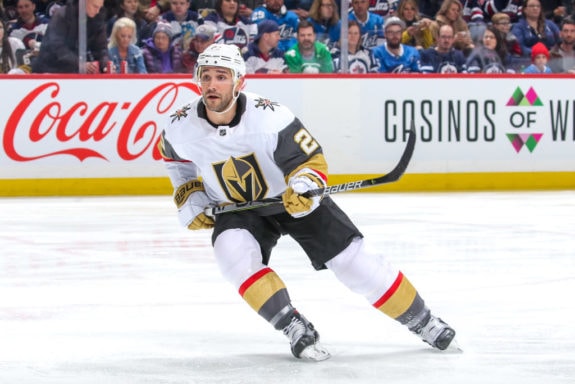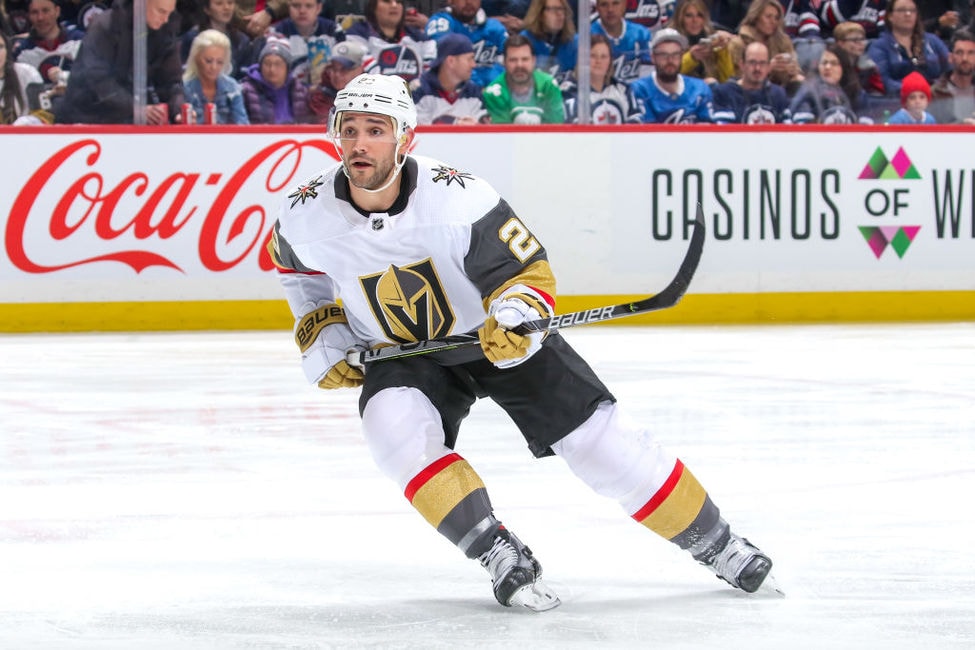 Martinez joined the Golden Knights and instantly became one of their top-four defencemen. Over the last two seasons, he has averaged over 20 minutes a night in all situations and has continued to play at a high level even at 33-years-old. This season, he has one goal and nine points so far and is averaging a career-high 23:06 in average ice time.
16. Canadiens Get Some Help for Price
The Trade: On Sept 2, 2020, the Montreal Canadiens acquired goaltender Jake Allen and a 2022 seventh-round pick from the St. Louis Blues for a 2020 third-round pick and a seventh-round pick.
After a surprising run in the 2020 playoffs, Canadiens' GM Marc Bergevin wanted to make sure his number one goaltender Carey Price was fresh and ready to go whenever the opportunity presented itself again. So he went out and got him some support in the form of former St. Louis Blues' starter Jake Allen.
Related: Canadiens Get the Backup Goalie They Need in Allen
The veteran of 296 games and 144 wins had a strong 2019-20 season behind Jordin Binnington, posting a career-low 2.15 GAA and .927 SV% in 21 starts and spelling him in the playoffs when he struggled against the Canucks. He didn't end up being the saviour of the series, but he certainly tried to be by recording a phenomenal 1.89 GAA and .935 SV% in four starts.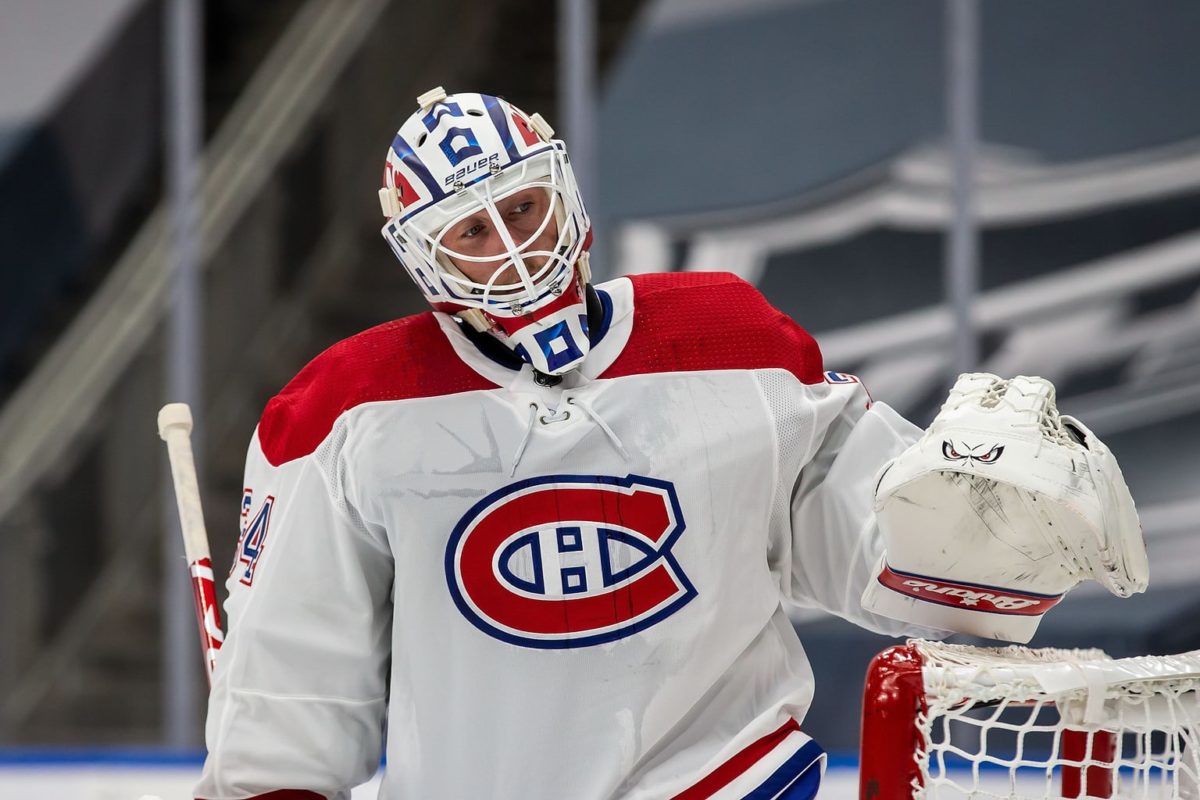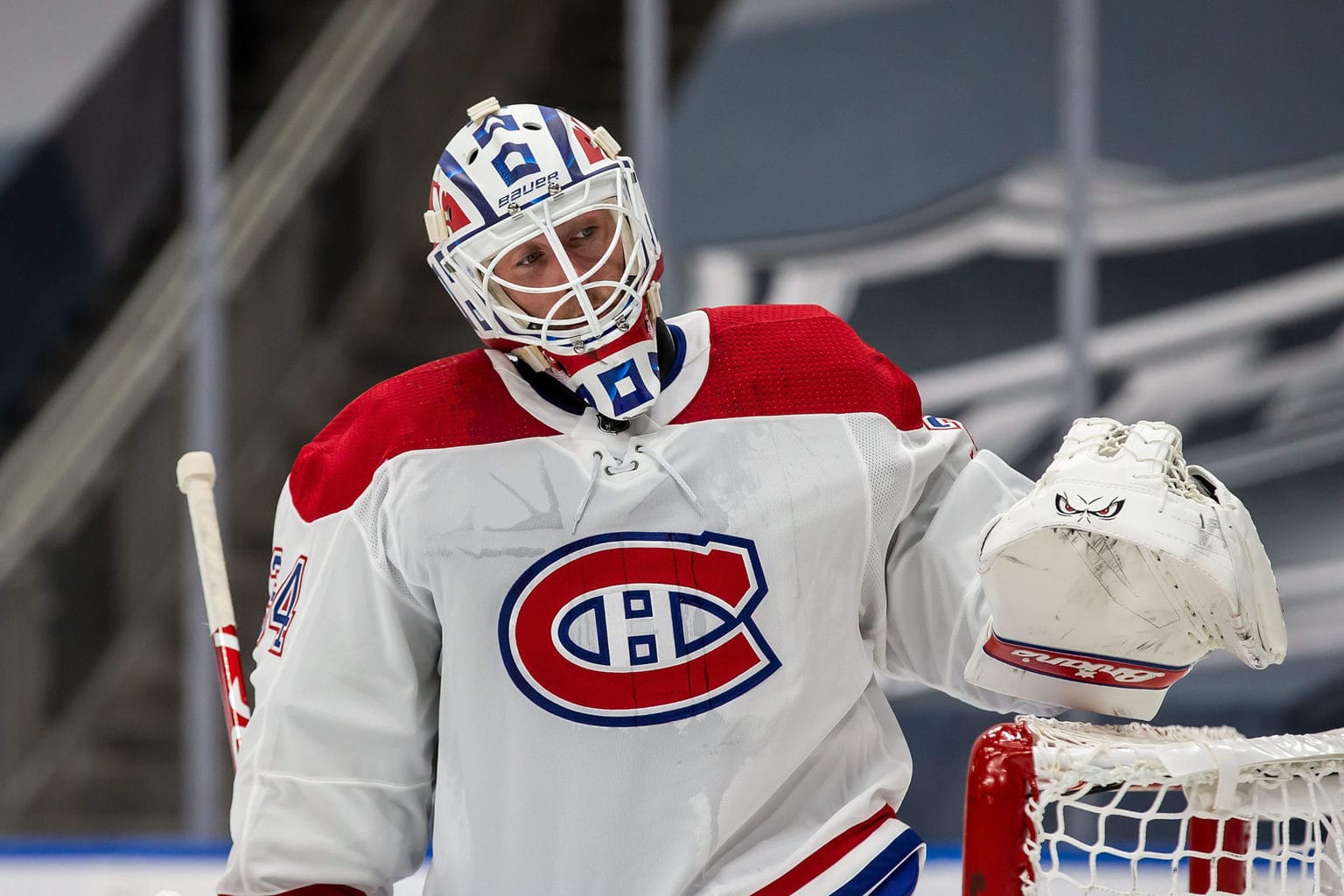 This season Allen has continued right where he left off with a new career-low 2.12 GAA and .929 SV% in eight starts. He also has five quality starts under his belt and a solid 5.2 GSAA. Despite the Canadiens struggles so far and the drama surrounding the team, he has been a strong addition to the crease behind Price. In fact, he probably will turn out to be the best backup the team has ever had in Price's era between the pipes.
17. Hurricanes' Blueline Gets Stronger with Skjei
The Trade: On Feb 24, 2020, the Carolina Hurricanes acquired defenceman Brady Skjei from the New York Rangers for a 2020 first-round pick.
Before Skjei joined the Hurricanes in late February of last year, they already had a strong blueline headlined by Dougie Hamilton and Jaccob Slavin. With Skjei, they got a mobile 26-year-old defenceman who could play a top-four role when needed and spend time on the power play. They had to give up a 2020 first-round pick to get him in the fold, but as we all know, you can't have too many young mobile defencemen on your roster, especially when you're trying to compete in the high-flying Eastern Conference.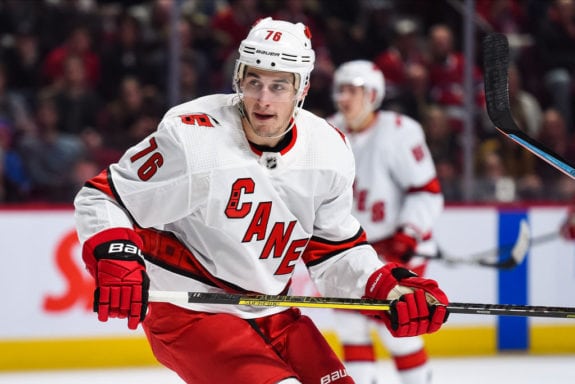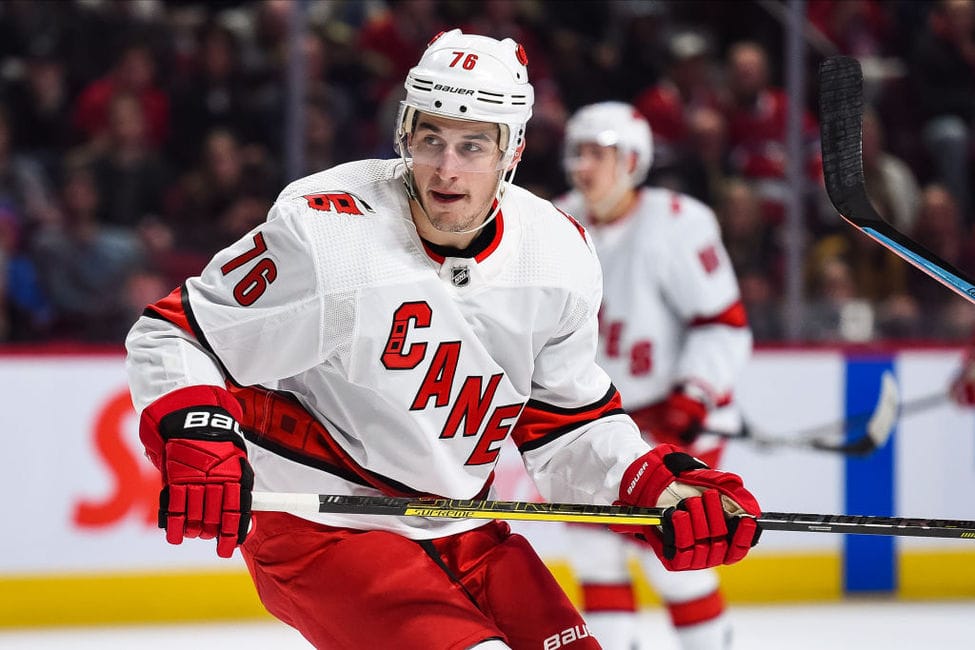 Skjei has yet to put up the offensive numbers he did with the Rangers, but he is still providing a strong two-way presence by playing over 20 minutes a night and posting an impressive 51.6 CF% in 20 games so far this season. He only has three assists, but leads the blueline in hits with 27 and is second only to fellow defenceman Brett Pesce for the lead in shot blocks with 25.
18. Canadiens Land Edmundson From Hurricanes
The Trade: On Sept 12, 2020, the Montreal Canadiens acquired defenceman Joel Edmundson from the Carolina Hurricanes for a 2020 fifth-round pick.
Like the Hurricanes, the Canadiens had a strong blueline led by veterans Shea Weber and Jeff Petry. It just got stronger with the addition of Edmundson from the equally stacked Canes. The price wasn't astronomical either, as it only cost Bergevin a 2020 fifth-round pick. For a 27-year-old, top-four defenceman, that's a steal especially when you add in the fact that he is under a very budget-friendly $3.5 million cap hit.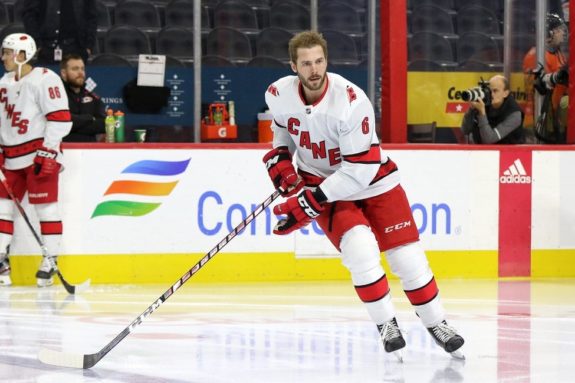 Edmundson has been a rock on the blueline for the Canadiens so far this season averaging 19:06 of ice time and leading the NHL in plus/minus with a plus-18 rating. He also has a goal and five points in 20 games and an impressive 55.1 CF% which is his best percentage since his rookie season.
Considering the Hurricanes traded the fifth-round pick for a sixth and seventh-round pick, the win goes squarely to the Canadiens who now have another solid top-four defenceman in their lineup. They may be struggling right now, but their blueline is set for years to come with Edmundson added to the core.
19. Predators and Wild Swap Bonino & Kunin
The Trade: On Oct 7, 2020, the Minnesota Wild acquired Nick Bonino, a 2020 second-round pick (Marat Khusnutdinov) and a 2020 third-round pick from the Nashville Predators for forward Luke Kunin and a 2020 fourth-round pick.
After losing Mikko Koivu to the Columbus Blue Jackets (and eventually retirement), the Wild needed to address their depth down the middle. Before this trade, it consisted of Joel Eriksson-Ek, Victor Rask, and Ryan Hartman, which is not a recipe for a playoff team. So it was almost a given that GM Bill Guerin would be looking for at least a top-six center to strengthen his forward ranks.
Related: Wild Get Much-Needed Intangibles & Experience With Bonino
Bonino was coming off another productive season in the NHL where he posted his fourth-straight campaign with ten or more goals, so he certainly fit the bill. The offence hasn't followed him to the Wild though, as he only has one goal and four points in 17 games so far. He has contributed in other ways, mostly in the faceoff dot where he has a 55.6 percent success rate. He also is a key contributor on the penalty kill where he leads all forwards in average icetime with 2:28 per game.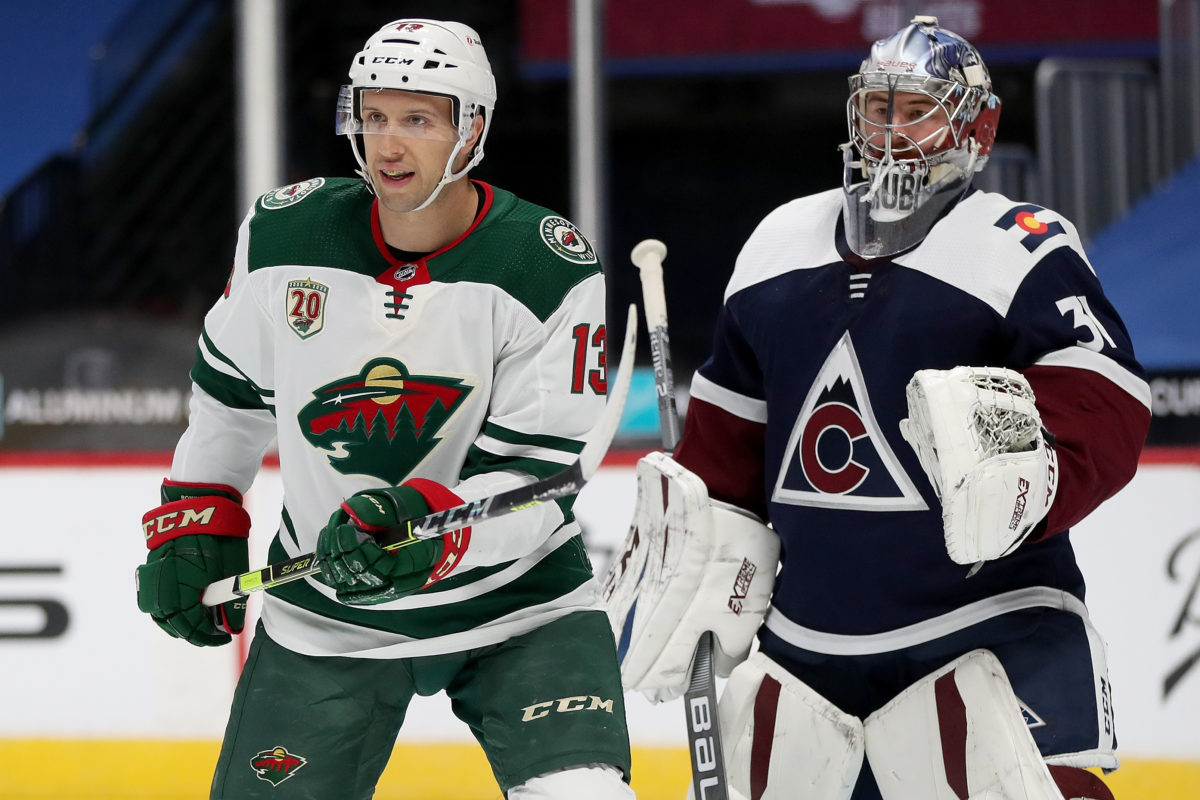 The Wild also acquired a second-round pick which turned into Marat Khusnutdinov, who plays a very similar game to Koivu. He is a high-energy centerman with leadership qualities and a strong two-way presence on the ice. He is currently playing in Russia cycling through the MHL, VHL, and KHL where he has a combined four goals and 17 points in 26 games. He also participated in the 2020 World Junior Championship where he posted two goals and five points in seven games.
The Predators received 23-year-old Luke Kunin, who was originally drafted by the Wild in the first round of the 2016 draft. After a breakout season in the NHL where he posted career-highs in goals (15), assists (16) and points (31), he was on his way to Music City. This season so far he has two goals and five points in 16 games and is still struggling in the faceoff dot with a mediocre 37.5 percent success rate. He isn't taking as many draws as he did in Minnesota, but as a natural centerman who wants to remain in the middle of the ice, he has to improve on that skill soon.
As for the fourth-round pick, the Predators selected offensive defenceman Adam Wilsby out of Sweden. He is currently playing in the SHL with Skelleftea AIK where he has four goals and 15 points in 44 games.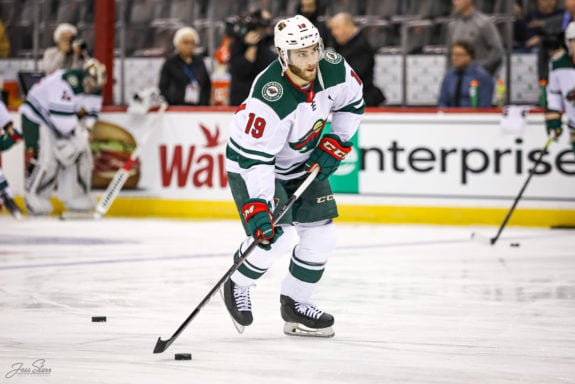 As of right now, both teams are getting average returns from their investments with Bonino and Kunin not exactly lighting up the scoreboard right now. Bonino is providing some intangibles with his faceoffs and penalty killing but isn't scoring while Kunin is still trying to find his way as a bottom-six forward. Having said that, Bonino is an unrestricted free agent (UFA) at the end of this season, so looking at the future, the Predators win this trade by a landslide.
20. Senators Reacquire Dzingel From the Hurricanes
The Trade: On Feb 13, 2021, the Ottawa Senators reacquired forward Ryan Dzingel from the Carolina Hurricanes for forwards Alex Galchenyuk and Cedric Paquette.
Finally, we get to our 20th biggest trade of the year, which just occurred not that long ago on Feb 13, 2021. Dzingel, who was part of our last list, was involved in yet another trade involving the Senators. After a less-than-stellar stint with the Hurricanes, he headed back to the Nation's Capital where he had most of his success in the NHL. Originally selected in the seventh round all the way back in the 2011 draft, he spent four seasons with them before getting moved to the Blue Jackets at the 2019 trade deadline and then signing with the Hurricanes in the offseason.
Related: Hurricanes Get Playoff Experience With Dzingel Trade
Before getting dealt to the Senators, he was miscast on the fourth line where he struggled to put up any sort of offence, as he only has two goals and four points in 11 games. As of this writing, he is close to returning from his two-week quarantine mandated by the government of Canada due to COVID-19.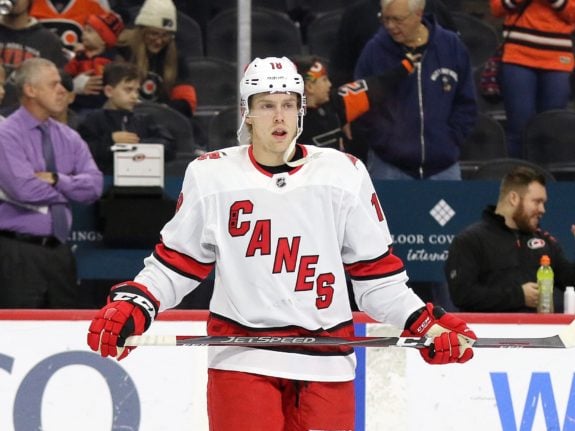 As for what the Hurricanes received in return, they got a serviceable bottom-six forward in Paquette who could kill penalties and play a game more suited to the fourth line. They also got the much-traveled Galchenyuk, who was eventually traded again to the Maple Leafs before he could exit Canada to join the Hurricanes.
The winner in this trade will all depend on how Dzingel performs with the Senators. Although, since he was not going to get a sniff at the top-six in Carolina and given the fact that Paquette is more suited to the role he was playing, this trade is a wash with each team getting value in what they received.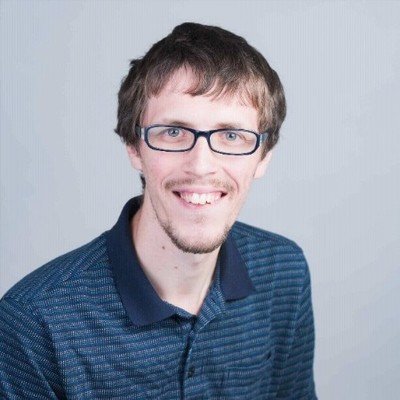 Matthew Zator is a THW freelance writer, media editor, and scout who lives and breathes Vancouver Canucks hockey, the NHL Draft, and prospects in general. He loves talking about young players and their potential. Matthew is a must-read for Canucks fans and fans of the NHL Draft and its prospects. For interview requests or content information, you can follow Matthew through his social media accounts which are listed under his photo at the conclusion of articles like this one about Tyler Motte.
Matthew also hosts The Hockey Writers Prospect Corner on YouTube and is the co-host of the Western Centric Podcast.