When the Chicago Blackhawks signed goaltender Alex Stalock, expectations weren't exactly high. The 35-year-old had played just one NHL game over the last two seasons while dealing with myocarditis, and there were naturally concerns about how he'd adjust back to the NHL, especially on a bad-by-design Blackhawks roster.
Fast forward to halfway through the 2022-23 regular season, and Stalock's quietly taken over as the Blackhawks' No. 1 goaltender. Through 13 games, he's 6-5-1 with a .923 save percentage (SV%) and had an impressive outing this past Sunday (Jan. 8) against the Calgary Flames, stopping 44 of 47 shots. In a season with few positives for Chicago, he's been nothing short of a surprise.
Set to become an unrestricted free agent (UFA) this summer, the team could very well extend Stalock, keeping him for at least another season. However, it's also possible the Blackhawks deal him to a contender, as his value has tremendously risen over the past three months. Stalock isn't perfect, but he'd improve these three teams' depth in net, who'd be logical trading partners if the Blackhawks wanted to move the journeyman goalie.
Edmonton Oilers
At 22-18-3, the Edmonton Oilers are barely hanging onto the Western Conference's second wild-card spot. Playing in an improved Pacific Division, it hasn't been a cakewalk like many expected, and their goaltending has room for improvement. After signing Jack Campbell to a five-year contract last offseason, he hasn't played as expected with a 3.59 goals-against average (GAA), leading 24-year-old Stuart Skinner to get a good amount of work in net.
Related: Blackhawks Should Sell High on Alex Stalock While They Still Can
---
Latest News & Highlights
---
With a respectable .914 SV%, Skinner could be capable of holding down the fort. Yet, despite his success, he isn't a clear-cut No. 1 just yet. Granted, neither is Stalock, but acquiring him would give the Oilers some flexibility and another option if they wanted to have a three-goaltender rotation.
The Oilers are in win-now mode. After falling short in last season's Western Conference Final, a big deadline could pay dividends come playoff time. Edmonton and Chicago have a history of trades, most recently the Duncan Keith deal in July 2021, so the thought of a swap between both clubs can't be ruled out. The Oilers could definitely make a bigger splash or wait for the offseason, but Stalock would at least provide extra depth.
Los Angeles Kings
The Los Angeles Kings sit second in the Pacific Division, which is pretty impressive considering their goaltending hasn't been too great. Although his best years are mostly behind him, Jonathan Quick has performed below expectations with a 3.40 GAA and .884 SV%. While 30-year-old Pheonix Copley has admirably stepped up with a 12-2-0 record, it remains to be seen whether he sustains that success long-term.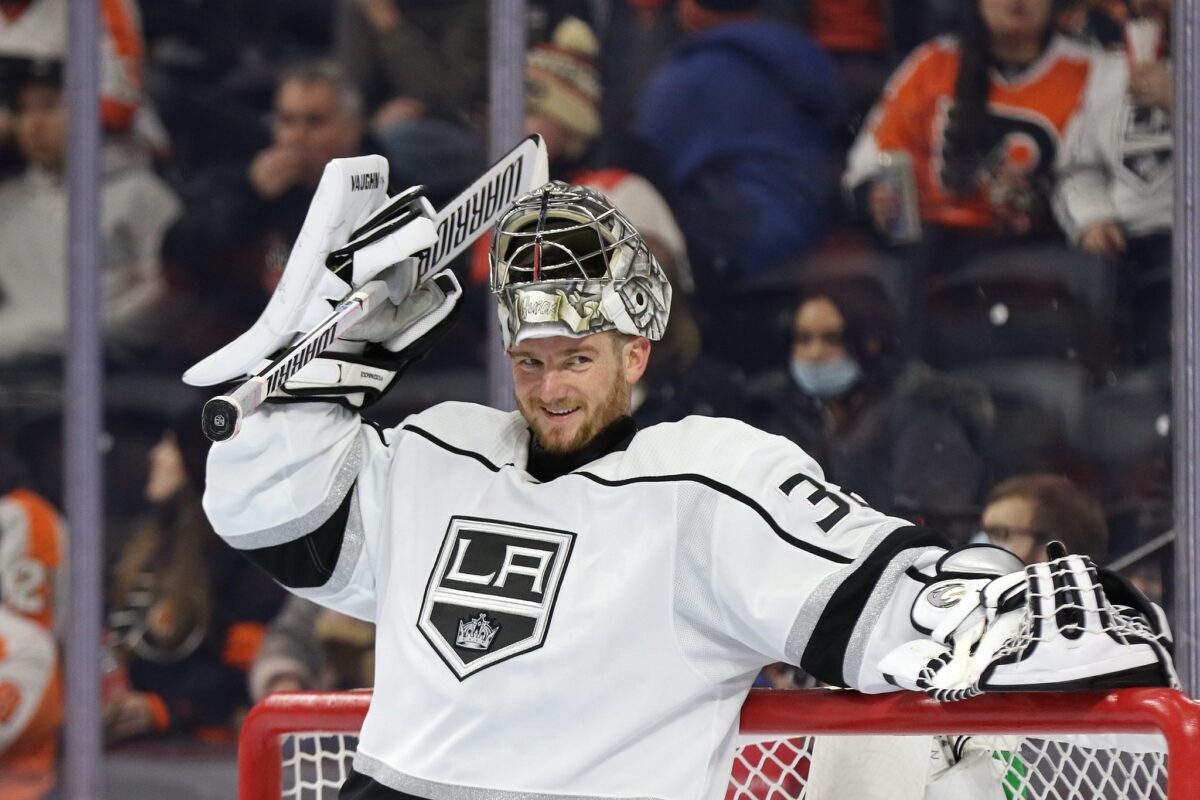 Like Copley, who Los Angeles signed last offseason, it's unlikely Stalock would be more than a placeholder for the Kings. He'd help their depth, though, especially if the team is aiming for a deeper playoff run after falling short in last year's quarterfinals.
A three-man rotation could be beneficial for Los Angeles should injuries occur or if Copley cools off. Stalock would be a good short-term option before the team possibly makes a bigger splash come the offseason, as both Quick and Copley are set to become UFAs. On the other hand, if he continues his success, he could emerge as more than just a rental and be a possible backup for the Kings next season.
Florida Panthers
The Florida Panthers are in a strange position. They were one of last season's best stories, winning the Presidents' Trophy despite falling to the Tampa Bay Lightning in the second round. However, they've regressed big-time this season; at 19-19-4, they sit six points behind the Pittsburgh Penguins for the Eastern Conference's second wild-card spot. While they've no doubt benefited from the Matthew Tkachuk deal, they have faced great adversity this season, from injuries to an overall lack of scoring depth.
Perhaps no issue is more glaring for Florida, however, than its goaltending. Now in his fourth season with the team, it's safe to say Sergei Bobrovsky is nowhere near the Vezina-caliber goaltender he was during the mid-2010s; through 25 games, he's 10-12-1 with a 3.29 GAA. Spencer Knight has also been surprisingly underwhelming, too, as he has a 3.05 GAA through 19 games and was just placed on injured reserve.
Related: Blackhawks: Revisiting the Sam Lafferty Trade 1 Year Later
Playing in a top-heavy Atlantic Division, a wild-card spot is probably the Panthers' best bet when it comes to their playoff hopes. It wouldn't be shocking if the team sold this deadline and reloaded over the offseason, knowing they still have a nice core of Tkachuk, Aleksander Barkov, and Aaron Ekblad. Having said that, they don't have a first-round pick in this year's draft because of the Ben Chiarot trade, and there's still half a season left.
Barring a major second-half collapse, the Panthers could become moderate buyers down the stretch should they remain healthy and at least somewhat competitive. They're 4-3-0 since the holiday break, despite their goaltending remaining a major weakness. Trading for Stalock, which would be a low-risk move, could make a ton of sense if they wanted to address their woes in net.
Blackhawks Also Have a Good Case to Extend Stalock
They haven't made any moves yet, but the Blackhawks will likely be one of the league's busiest clubs come deadline day. Chicago has eight pending UFAs entering the offseason, and while we know general manager (GM) Kyle Davidson will be open for business, it sounds like the club won't make trades just to acquire assets. They're reportedly aiming for high draft picks should they move Max Domi or Andreas Athanasiou, for example (from 'Blackhawks rebuild: What I'm hearing about Patrick Kane, Jonathan Toews trades and more,' The Athletic, 12/06/22).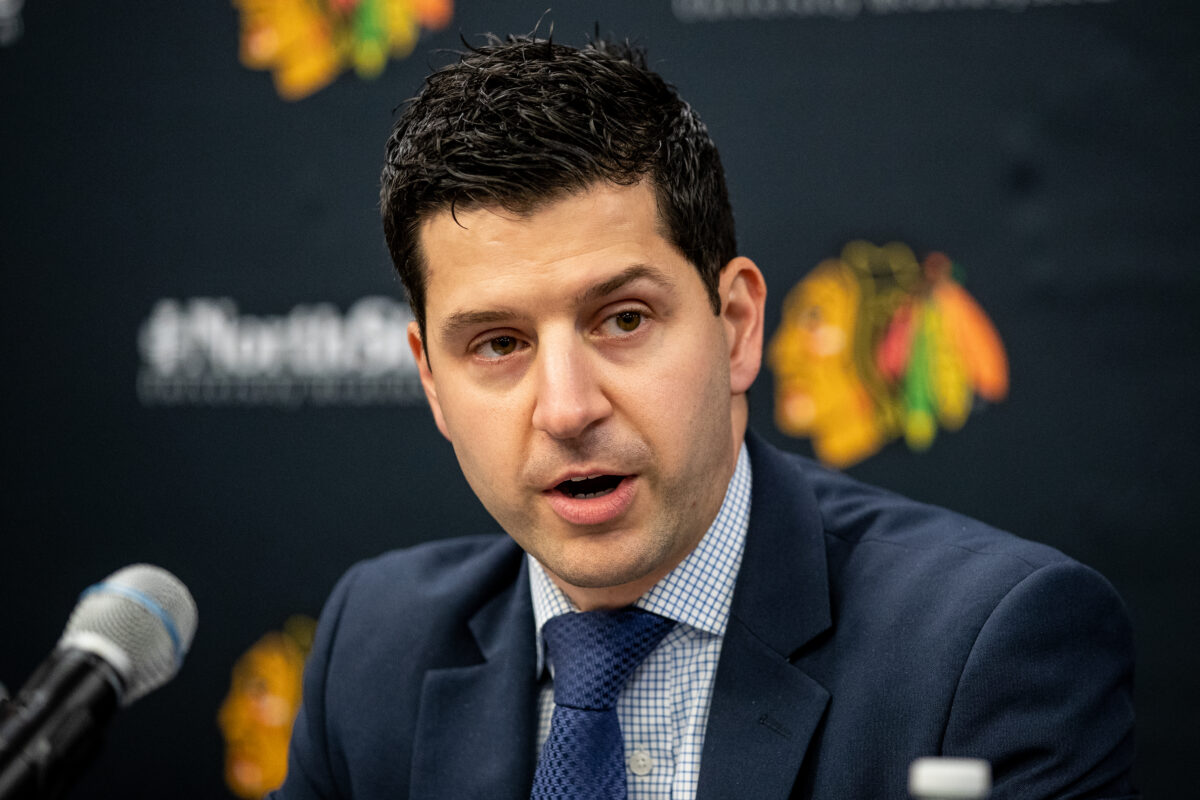 If Davidson doesn't get an ideal return for Stalock, which would likely consist of mid-to-low-round picks and/or lower-tier prospects, it wouldn't be a bad idea to extend him. Throughout his emergence as the Blackhawks' de facto No. 1, he has displayed great leadership traits, which you always want regardless of team performance.
Even if they draft first overall, it's difficult to see the Blackhawks being much better next season, especially if Patrick Kane and/or Jonathan Toews are gone. They'll almost certainly keep Petr Mrázek to help them get to the cap floor, so if they want to stay patient with Arvid Söderblom, a second year of the Mrázek/Stalock tandem can't be ruled out. During Mrázek's injuries, Stalock has remained competitive even if the team in front of him hasn't been great, perfectly embodying the Blackhawks' hard-working identity.
Having his best campaign in years, Stalock could certainly become a trade candidate. He'd improve a handful of contenders, and it would be awesome to see him play for a more competitive club. However, it'd also make a ton of sense for him to stay if the Blackhawks don't want to rush Söderblom. It'll be intriguing to see where he is two months from now, considering the season he's had.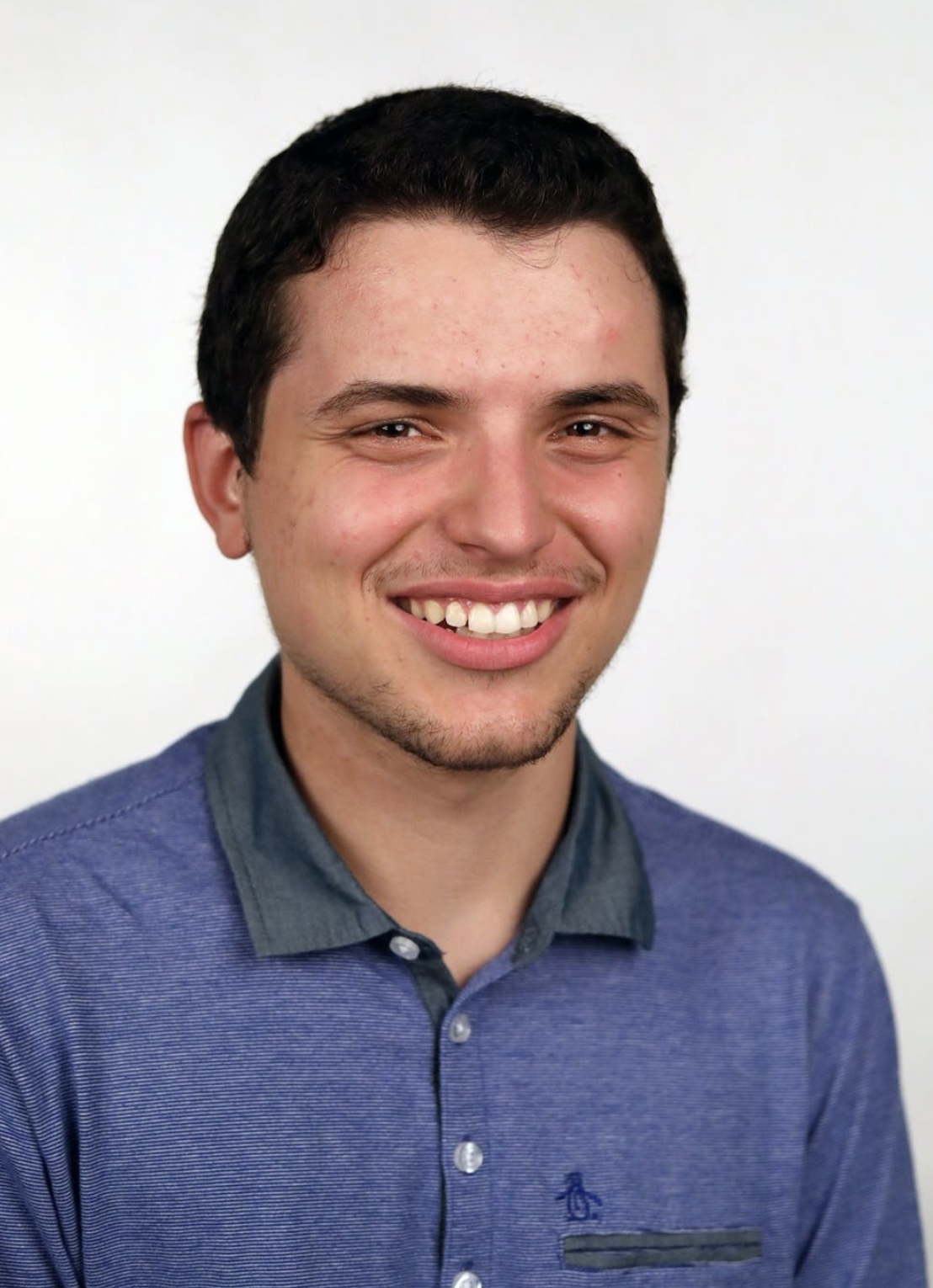 Connor Smith covers the Chicago Blackhawks for The Hockey Writers. He's based in the Chicago area and is currently pursuing his master's at the Medill School of Journalism at Northwestern University. He received his bachelor's degree from Ball State University in May 2022 and has experience reporting and editing for The Ball State Daily News, the campus' student newspaper, along with interning for Best Version Media (BVM) Sports. You can learn more about Smith and his work through his online portfolio, connornsmith0719.wordpress.com.