The Chicago Blackhawks haven't seen a rookie as dynamic as Alex DeBrincat since Artemi Panarin won the Calder Trophy in the 2015-16 season. With 12 goals and 11 assists in 33 games, DeBrincat is a contender for the Calder Trophy for Rookie of the Year. Playing alongside stars such as Patrick Kane helps his game, and he's even showing potential to be Kane's new right-hand man.
There is much more than meets the eye to this 20-year-old superstar in the making. Here are five quick facts on Blackhawks forward Alex DeBrincat.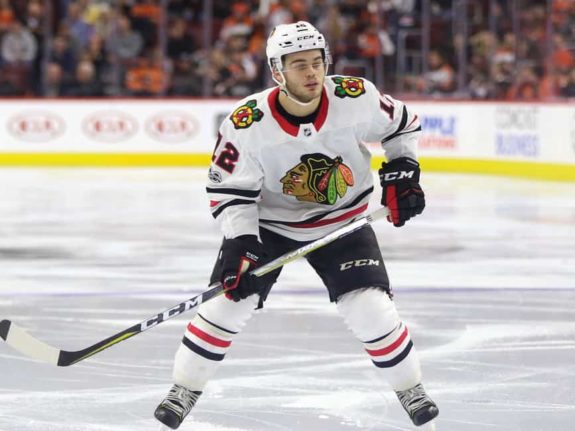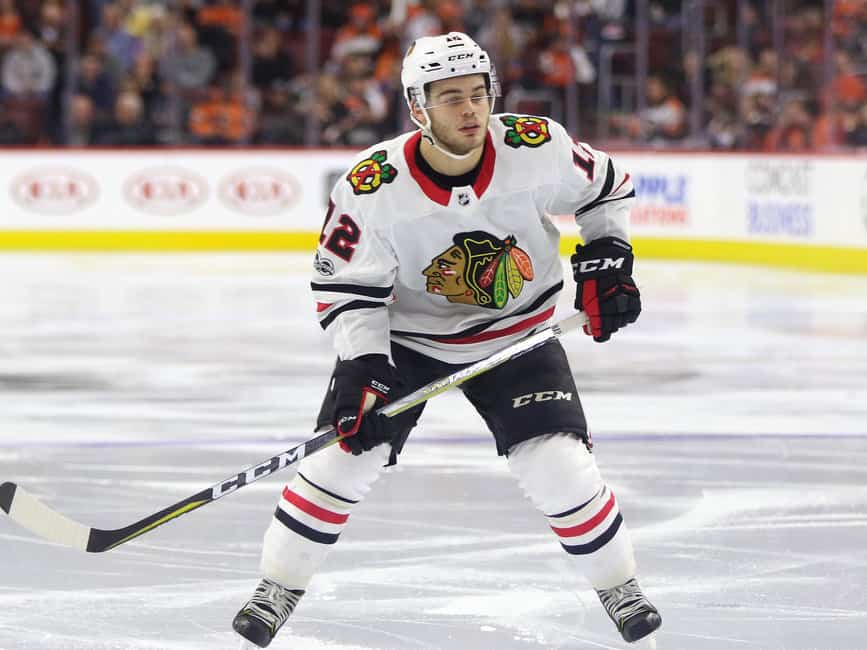 1. He's Still in High School
Most hockey players have at least a high school diploma, but DeBrincat is still working on his. Some elite players drop out of high school to play in juniors, but very few go back to earn their diploma like he is. When he was playing in Vegas in October, his mother told Mark Lazerus of the Chicago Sun-Times ''He's like: 'I can't do anything. I'm only 19, and everyone else is old enough to do something,' '' Tracey DeBrincat said with a laugh. ''I told him, 'Oh, you can do some homework then.' ''
2. Connection with Connor McDavid
While playing for the OHL's Erie Otters, DeBrincat had the privilege to play alongside Edmonton Oilers superstar and captain Connor McDavid. It is no secret that McDavid is changing the game, and DeBrincat picked up on some of McDavid's skills while playing alongside him.
He told Brian Sandalow of the Chicago Sun-Times, "You learn to play with speed, and he does everything top speed, so that's kind of one of the things that's helped me," DeBrincat said. "I've tried to do everything at top speed and kind of emulate a little bit of his game."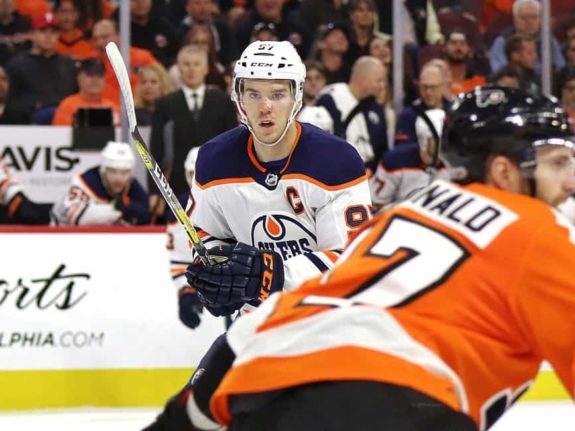 McDavid has made the game all about speed. DeBrincat picking up on those skills and bringing them to the Hawks' lineup is a plus that should not go unnoticed.
3. 10 Goals in November
As a team, the Blackhawks did not have the best month in November, but DeBrincat shined with 10 goals in 13 games. NHL.com staff writer Tracey Meyers writes, "DeBrincat's on-ice performance during November was anything but ugly. After having one goal and four assists in October, DeBrincat had 10 goals and four assists last month."
His explosive November proves that he has what it takes to make it in the NHL, especially with his small stature. He told Meyers, "I mean, it's a lot faster. I'm getting used to it, so my mind has to think a little bit quicker and be in different places quicker and stuff like that," DeBrincat said. "But I think moving on now, I'm pretty comfortable with the game and the speed and I'm trying to do all the right things."
If he  keeps it up, he can easily become one of the most dynamic young forwards in the NHL.
4. He Has Impressed Coach Joel Quenneville
Joel Quenneville is one of the most successful coaches in the history of the league and is not easy to impress, but DeBrincat has managed to accomplish that hurdle. Quenneville told Lazerus of the Chicago Sun-Times:
"Most guys that have been offensive players coming into the [NHL], you're kind of wondering how they're going to fit in all zones without the puck, and he's been a very good student as far as going to the right areas, playing a real solid team game [and having] a good awareness in his own end," Quenneville said. "He's got a good stick without the puck. His transition game from defense to offense is high-end. He really has good play recognition on both sides of the puck. Great beginning for him."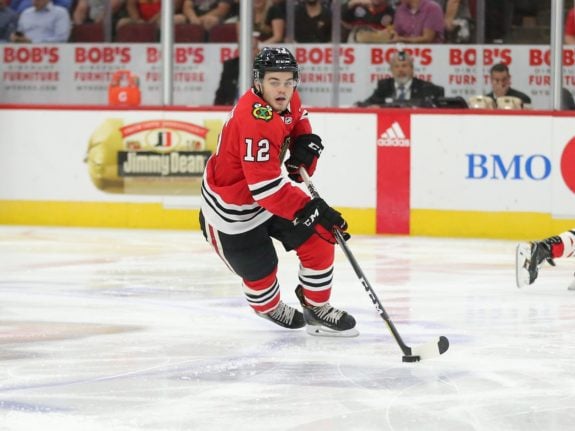 Impressing Quenneville is not an easy feat, and DeBrincat has already managed to exceed his expectations. His start in the NHL has been impressive, and it would be even more impressive if he kept it up for years to come.
5. First Career Hat Trick
DeBrincat recorded his first NHL hat trick on Nov. 27, 2017, against the Anaheim Ducks and was relieved to record the milestone, as he told the Chicago Tribune, "Pucks were bouncing my way today, and it's cool to get that over with." He is the second youngest Blackhawk to record their first hat trick, the legendary Jeremy Roenick being the youngest. That's an impressive statistic that current stars like Patrick Kane and Jonathan Toews can't claim. With his first hat trick in the books when he was only a teenager, DeBrincat shows his potential to be a Blackhawks star.