On Monday night, 12/21, our Chicago Blackhawks' writing crew will be coming together for our seventh episode of Blackhawks Banter presented by The Hockey Writers Live.
Yesterday, the NHL and the NHLPA announced that they have come to an agreement for the new season to start on Jan. 13. This means that teams need to start getting their ducks in order. Decisions need to be made and questions about the Blackhawks' roster are still lurking. Our crew comprised of myself, Gail Kauchak, Greg Boysen, and Shaun Filippelli have a lot to tackle on the show. Here is a glimpse into what we will be discussing.
Stan Bowman's Promotion
The Blackhawks announced three significant front office changes. They announced that Danny Wirtz, who was serving as the interim team president, is being promoted to CEO. They named Jaime Faulkner to President of Business Operations, and finally, general manager Stan Bowman. He was promoted from Senior Vice President to President of Hockey Operations. He will be keeping his GM position as well. My question to all of you is, Do you worry about how Stan's promotion will affect the team's rebuilding plans since he will have an even bigger say in the team's direction?
Gail
Quite frankly, I'm tired of all this Bowman talk. I just want to watch hockey. I don't hate Bowman like so many others do, but to me it's become increasingly difficult for him to be objective about his decisions. Especially now that he's basically his own boss. Scott Powers of The Athletic put it quite well, "If your recent decisions prove to be wrong more often than not, you begin to defend those decisions, cease looking at them objectively, and you start to put your self-interest and job security ahead of what's important to the organization." (from 'Can Blackhawks' Stan Bowman really be his own boss? Fair question', The AthleticChi – 12/16/20)
Now, one thing I think we can all agree on is that Bowman is a very smart man. He's gotten what he wants in a promotion to President of Hockey Operations, and the trust and faith of Rocky and Danny Wirtz. But let's hope he also acknowledges the need for some new blood.
I'd like to see him eventually hire a general manager to work under his tutelage. This would give the organization a chance to redeem themselves with the fanbase, whom they desperately need to give them more revenue. Because no matter how great Jaime Faulkner is at making the United Center a great place to visit and the Blackhawks' name one still worthy of its iconic Original Six heritage, the product on the ice also has to improve and grow. So get to it, Stan!
Greg
I don't think Bowman is the right man for this rebuild. It is time to get a fresh set of eyes on the operation. This was the team's chance to do just that with a new president, but meet the new boss, the same as the old boss. I hope Bowman will eventually bring in another general manager just for the sake of having some checks and balances. Having one guy call all the shots is not a great plan.
Shaun
Although this move could seem justifiably confusing to outsiders looking in, it doesn't really concern me as far as the team's current direction and rebuild. Besides, we've all said on this show that we don't see him going anywhere, so this isn't overly surprising. With that said, their plan was already mapping out with him at the realm so this doesn't really appear like it will change much in that regard.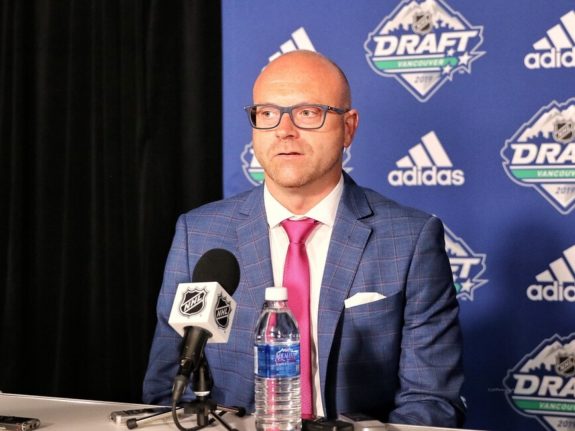 Ultimately, we need to hope that there is collective buy-in from all parties, with regards to what needs to happen next to see this franchise progress. Bowman now has a chance to re-write the last few chapters of his story, if he can take this opportunity to bring the team back to where they belong. We'll see how effectively he can stop the bleeding, even though he was the one that caused some of the cuts.
Brooke
I am worried about Bowman's promotion. I don't see this being a good influence on the team moving forward. I feel like the Blackhawks could remain stuck unless they start holding everyone accountable for where the team is at now. And it starts with a GM. A rebuild usually entails a GM change, and the fact that he got promoted is confusing to me. Maybe he will surprise us and do a good job in his new role, but I don't feel good about it.
Marc-Andre Fleury, Perhaps?
Jesse Granger, Vegas Golden Knights' journalist for The Athletic, stated that the Golden Knights are testing the market for Max Pacioretty, Jonathan Marchessault, and Marc-Andre Fleury. (from 'Examining Max Pacioretty trade rumors, WJC prospects: Golden Knights mailbag' – The AthleticNHL – 12/17/2020).
As a Blackhawks fan, Vegas would be doing us a massive favor if they traded any of these guys out of our conference. But Fleury is intriguing. A goaltender is certainly a need for Chicago at the moment. If you're Bowman, are you looking into possibly acquiring him? Or would you rather stick to the plan of the rebuild with Collin Delia, Malcolm Subban, and Kevin Lankinen?
Gail
Gosh bless America! Having a goaltender the likes of Fleury this coming season would be phenomenal for the Blackhawks. But one must be realistic. Fleury is currently under contract for $7 million and for the next two seasons. Even if the Golden Knights retained some of his salary (say $2 million) that's still $5 million.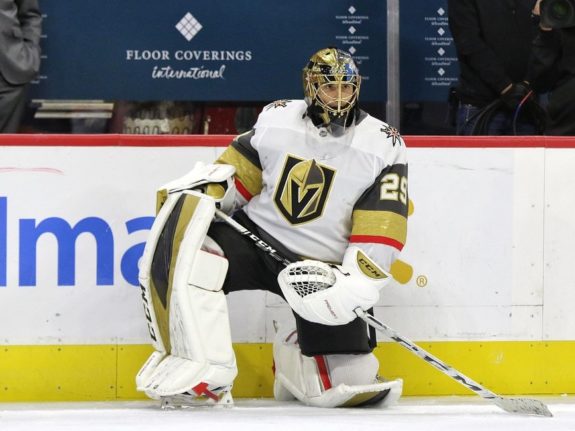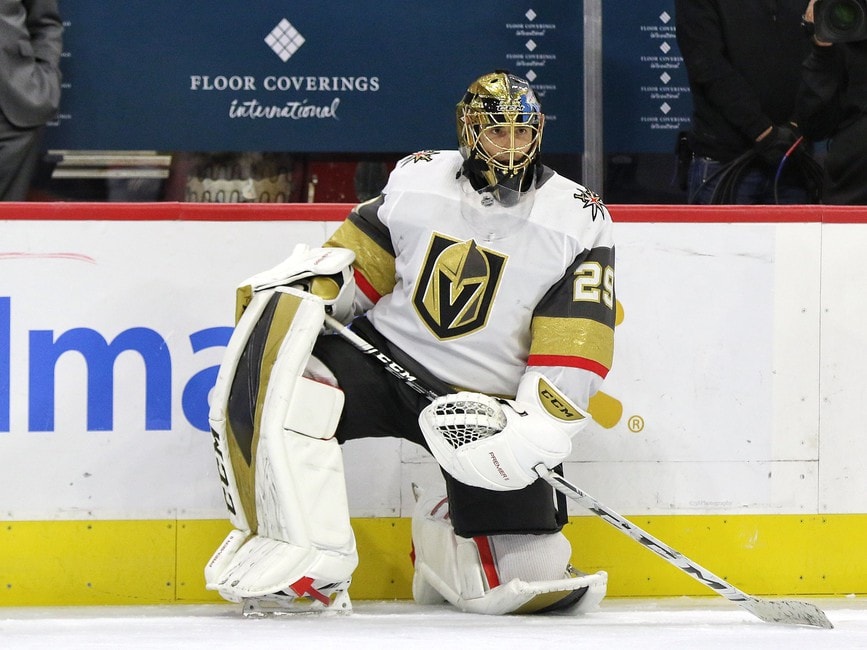 The Blackhawks currently have $5.2 million in cap space. So signing Fleury would put them right at the top of their cap, and that's without signing Dylan Strome. They would also have no wiggle room throughout the season. Now we know there could be other moving parts to make things work in this scenario. But there's also that two-year term to consider. If the Blackhawks had something like this in mind, they could have signed Corey Crawford for the two years he got with the new New Jersey Devils, and for less money than Fleury
Greg
Absolutely not. A rebuilding team does not go out and give up assets to get a player like Fleury. If the Blackhawks were a goaltender away from making a serious run to the Stanley Cup, then I would be all for it. That is not where this franchise is right now. They need to be stockpiling draft picks and prospects, not giving them away.
Shaun
I'll start by saying that I've always been a Fleury fan and want to see him succeed. I respect his passion for the game and his unwavering ability to stay involved in every game and play. His agility is second to none and I think he's been one of the more underrated goalies throughout this generation of the game.
However, given the current state of the franchise, it wouldn't make sense to try and acquire him at this point. First off, he would cost more than a rebuilding team can justify spending. Both in regards to what the Blackhawks would have to give up in a trade to acquire him and his actual salary. Second, if they wanted a proven veteran in net, they should have worked harder to retain Crawford. If circumstances were different and the Blackhawks were looking to compete this year, I'd say go for it. But, with that not being the plan, nor should signing a player like Fleury.
Brooke
I would love to have a goaltender like Fleury. It would definitely fill the void of what we lost in Corey Crawford and Robin Lehner. However, it probably doesn't make sense because the Blackhawks aren't necessarily in "win now" mode with their rebuild. So as much as it hurts, it probably is best to stay on track with our goaltending prospects. But, if Bowman did acquire him, I wouldn't hate it.
Dylan Strome
The NHL season is supposedly starting in a few weeks. We are at Christmas-time and the 23-year-old center, Dylan Strome still isn't signed. We talked about him before. We debated whether the team should re-sign him or not. But, I want to take a different approach.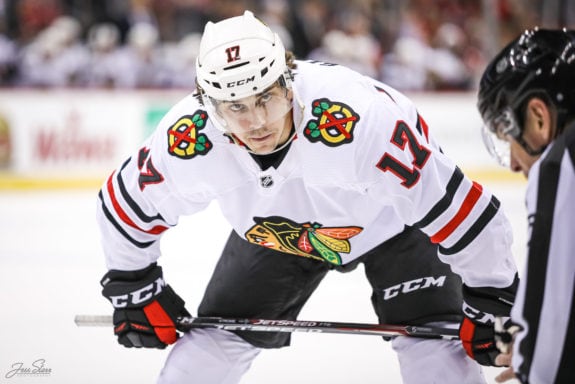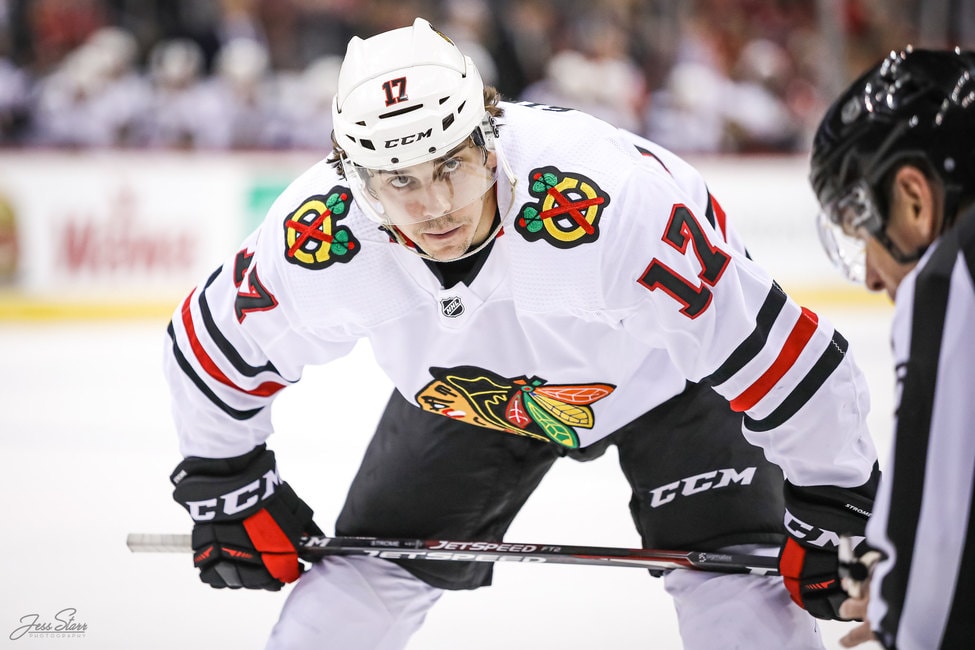 Frankly: Is he in danger of the Blackhawks not signing him because we are getting so close to the start date: Yes or No?
Gail
No.
Greg
Maybe.
Shaun
No.
Brooke
Yes.
Make sure to tune in Monday night at 7 PM CST on Youtube and Facebook to catch our full responses to the questions above. More topics will be covered including Kirby Dach and more trade rumors. Make sure you like, follow, and subscribe so you don't miss out! You can check out our latest show below.
---
---