Day 1 of the 2020 NHL Entry Draft started on Oct. 6 and the Chicago Blackhawks' pick is in. For this edition of News & Rumors, we will reveal who the Hawks chose, reveal some exciting developments, and then dive into the rumors. The latest rumors leave a lot to be discussed. So, let's get right to it. Here's the latest from Chicago:
2020 First-Round Pick
The Blackhawks chose 17th overall and they picked 18-year-old left winger Lukas Reichel from Germany. Frankly, I'm happy the team chose a left winger. Specifically, because it was a need and it will add depth to their pipeline. Here is a glimpse at the newcomer.
If you are going to play hockey in Chicago, there are two things that are required: You have to love the Blackhawks and you have to love Patrick Kane. With that, it looks like he will fit right in. Welcome to Chicago, Lukas! Be sure to check out our fellow Blackhawks' writer, Shaun Filippelli, as he gives an in-depth look into this pick!
2020-21 Season
On draft day, we also got an exciting announcement from NHL commissioner Gary Bettman, that the league is targeting a Jan. 1, 2020 start date for the upcoming season. Although this is not set in stone, keep this date in mind!
Dominik Kubalik
It looks like the Olli Maatta trade to the Los Angeles Kings on Oct. 4 is working out nicely. By clearing more than $3 million of cap space, general manager Stan Bowman can now start re-signing some of the Blackhawks' free agents. No forward was more of a priority to be re-signed than Dominik Kubalik.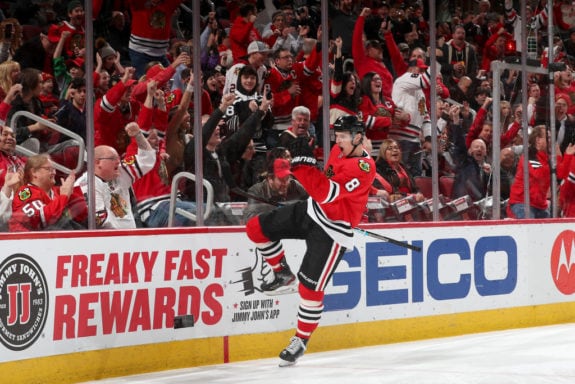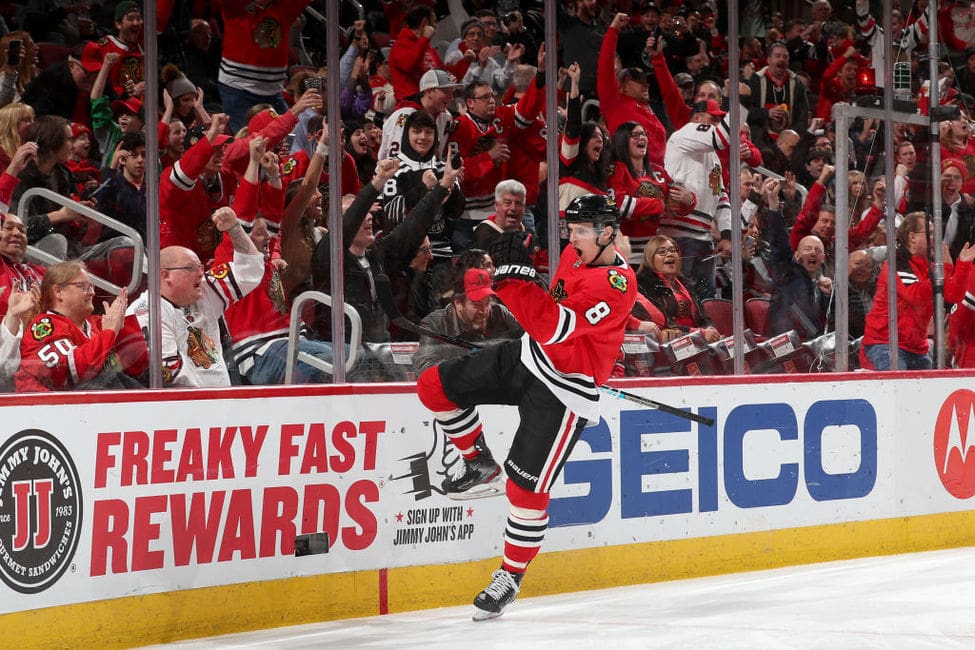 On Oct. 6, Chicago gave Kubalik a qualifying offer. This allows the team to start negotiating a new contract with him.
Now onto the rumors.
Matt Murray
The situation with goaltender Corey Crawford is confusing. Will he or won't he sign? Your guess is as good as ours. Either way, it looks like the Blackhawks are trying to be proactive in the case that he doesn't re-sign. There were rumors swirling in September about a potential deal including Chicago and Pittsburgh Penguins' goaltender Matt Murray. Those rumors were verified by journalist Elliotte Friedman who made this Twitter announcement on Oct. 5:
This is surprising and not surprising at the same time. Murray is a two-time Stanley Cup champion, so, of course, a goaltender of that caliber would gain interest from teams, especially the Blackhawks because it would be a trade-off from one goaltending champion to another. The surprise is wondering where exactly the money for a Murray extension would fit into the team's salary. Although the deal seems to have fallen through at the moment, I wouldn't brush this scenario off yet. There could be more to it later on.
Vinnie Hinostroza Homecoming?
Every hockey fan knows the routine all too well. When a former Blackhawk hits the market, you have to wonder if a homecoming is in store for them. The player in question in right-winger Vinnie Hinostroza. This announcement was made about him on Oct. 6:
The 26-year-old Hinostroza was dealt to the Arizona Coyotes back in 2018 as a sweetener in the Marian Hossa package. If he comes back to Chicago, he would become the 13th player to be re-acquired by Bowman.
Related: Blackhawks Memories: Stanley Cup Brings Out the Jerks
This scenario seems like it could have some traction because Bowman always talked very highly of him. He even mentioned that he didn't want to trade Hinostroza, but had to for salary cap purposes.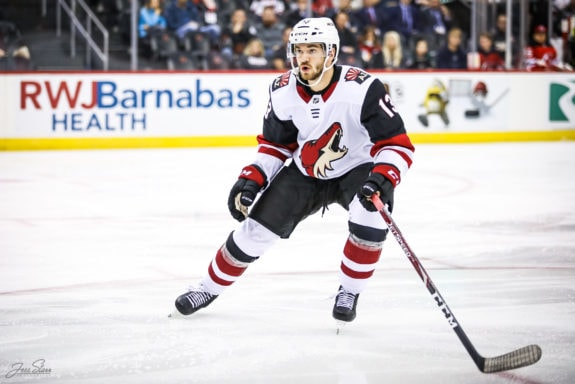 I don't hate the idea of Hinostroza returning. He's a good, young depth player for the third and fourth lines. Also, he was just scratching the surface before he was traded. I guess we'll have to wait and see if Bowman considers this a wrong that he would like to make right.
What's Next?
As you can see, there is a lot going on in the Blackhawks' world. Day 2 of the NHL Draft on Oct. 7 will cover Rounds 2-7. We'll keep you up to speed on the newest draft picks, rumors, and more!
---
---