With the 38th Pick in the 2020 NHL Entry Draft, the San Jose Sharks Have Selected Thomas Bordeleau From the USA U18 National Team of the USA Hockey National Team Development Program.
About Thomas Bordeleau
Size doesn't matter in the NHL anymore as long as you can skate and have a well-rounded offensive skillset. For Thomas Bordeleau, that's the case. Standing at 5-foot-9 he's not going to wow you with his physical presence, but don't give him an inch of space or he'll make you pay. He isn't shy to shoot the puck and his vision and playmaking ability are just as good. He fits the modern day NHL perfectly, and should seamlessly transition to the next level.
THW Prospect Profile Excerpt
"Bordeleau has all the tools to succeed at the next level. Playing for the United States U18 National Team, he scored 16 goals and 30 assists for 46 points in 47 games played. He also played for the United States National Team Development Program in the USHL. In 19 games played, he scored 7 goals and added 11 assists for 18 points to go along with 8 penalty minutes.
Related: Our Free NHL Draft Guide
Although he only stands at 5-foot-9, Bordeleau plays a much bigger game than what his size suggests. He is not afraid to go into to corner with bigger defenders and most of the time comes away with the puck. He is not afraid to drive the net and is great at capitalizing on chances in front.
What stands out most about Bordeleau's game, though, is his vision and lethal shot. He has the capability of ripping a shot into the net before anyone even knows what happened. He has an NHL-ready shot and knows how to use it. He is also really good at setting up teammates in the slot. Given time and space, he is able to make chances appear out of thin air and often makes the other team pay.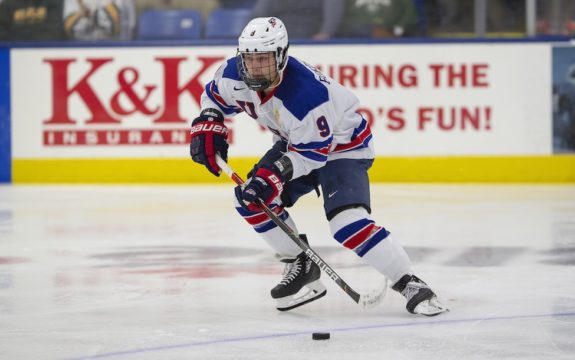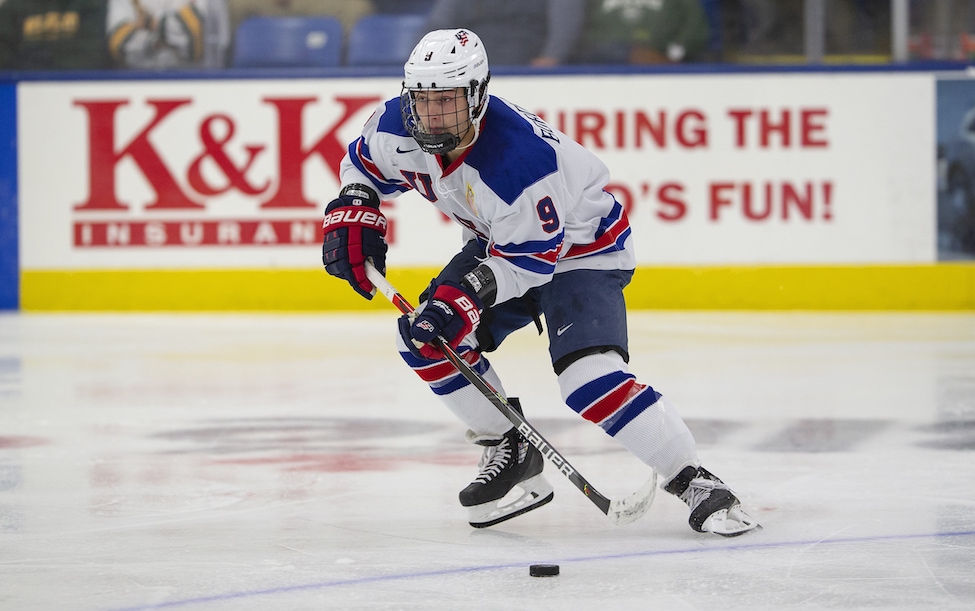 Committed to the University of Michigan next season, Bordeleau will have the opportunity to develop playing against some high-end talent. If all goes well and he adds on more weight, he should have no problem skyrocketing to the front of any team's prospect list."
Full player profile can be found here
How This Affects the Sharks' Plans
After a busy couple of days trading for Ryan Donato and drafting Ozzy Wiesblatt 31st overall the Sharks have followed it up on the second day by taking Bordeleau. The Sharks are notoriously a difficult team to play against and injection of skill will do wonders for their future.
His size clearly wasn't an issue for the Sharks and with the likes of Joe Thornton likely moving on from the organization they add a center for the future into the fold. A future combo of Bordeleau and Wiessblatt should get Sharks fans excited.
---
---