As a hockey fan, I love digging up nuggets about players who interest me. What makes them tick off the ice? What hobbies do they enjoy? It makes for great water-cooler conversation and humanizes them to me. Sometimes we think of athletes as these super people who never make mistakes and are just programmed to be perfect in every way. Finding fun tidbits shows they are relatable.
Side note, I can't think of the last time I've actually had a water-cooler conversation unless you count seeing someone drink out of their hydro flask on a zoom call.
So inspired by Ben Fisher's piece on the Golden Knights, here are some cool things to know about the Columbus Blue Jackets.
Seth Jones
Seth Jones is big-time into art. On road trips, he'll often venture into galleries and museums to check out collections he likes. He'll even make purchases when he feels inspired. His favourite artist is Lea Fisher out of Dallas.
Pierre Luc-Dubois
We know Pierre-Luc Dubois is good. There isn't a lot he can't do on the ice. Away from the rink, he is constantly improving as well. One of the ways is expanding his vocabulary in different languages. Dubois learned German growing up to keep up with his father, who played three seasons in the top league there.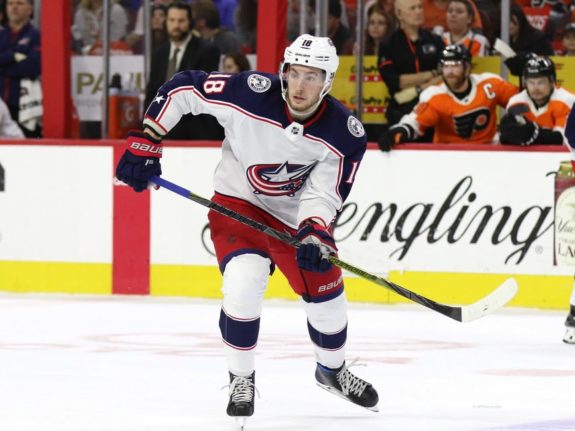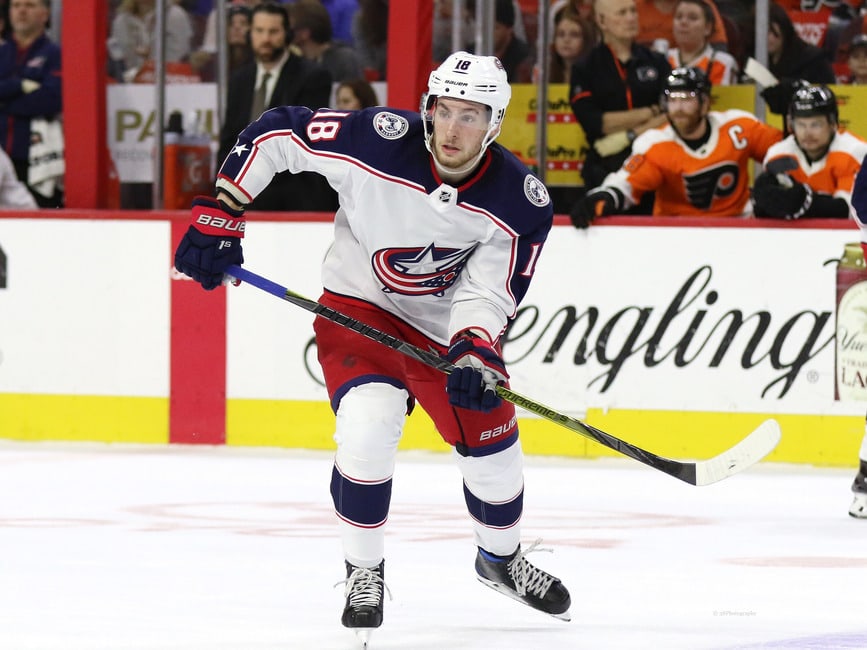 He is working on his Russian too, often relying on teammate Vladislav Gavrikov for help picking up new words. And his latest linguistic quest is attempting to master Italian. The big centre is studying almost every day and watches Italian programming with English subtitles as a way to fast track his success.
David Savard
Looking at David Savard, you get the sense he is an old school type of guy. The big beard, the punishing hits, the rugged style of play, it all screams a no-frills presence. And his choice of car definitely matches his personality. Savard rides around in a vintage 1967 Camaro, a muscle car to match his own brawn. Tons of power for a blueliner who plays the same way his favourite ride drives.
Elvis Merzlikins
Elvis Merzlikins doesn't just like stopping pucks; he can apparently take a punch too. And in the offseason, he trades gloves from hockey to boxing. The sport helps him improve his footwork, build on his cardio, and works on the mental mindset of a goalie.
Related: The Next Great Goalie Tandem
You need courage to box, and you need the same guts to stand in front of the powerhouse clappers he faces on a nightly basis. If you ever see Merzlikins get challenged to a goalie fight, you know he'll be prepared to battle.
Oliver Bjorkstrand
Oliver Bjorkstrand is one of the few Danish players in the NHL. Many are from the small community of Herning, including Toronto goaltender Frederik Andersen, and most of these players learned from Bjorkstrand's father, Todd Bjorkstrand.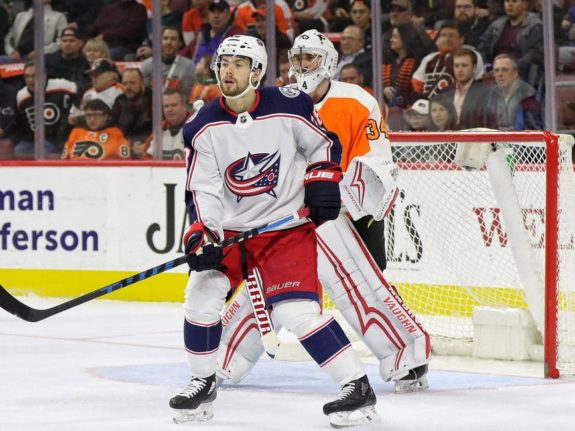 The senior Bjorkstrand coached in Europe for many years but back in the day made quite the name for himself on the ice. In 1983-84, Bjorkstrand put up 52 points in 32 games at the University of Maine. What's really cool is his teammate with the Black Bears was none other than current Jackets' coach John Tortorella.
Max Domi
Growing up, Maxi Domi was surrounded by hockey. With his father Tie Domi a huge fan favourite, the younger Domi would hear about the game all the time. When it was time for gifts at birthdays or over the holidays, Domi didn't need hockey-related presents; he was fortunate because he already had most of what he needed. What he really wanted was a guitar. One year at Christmas, he received a Fender and strummed those strings from Grade 3 to 6. He hasn't played much since but says he plans to take lessons again soon.
Boone Jenner
There are some classic Boone Jenner pictures showcasing his brilliant smile. Sure he may be missing his front teeth, but man, he looks like a hockey player through and through.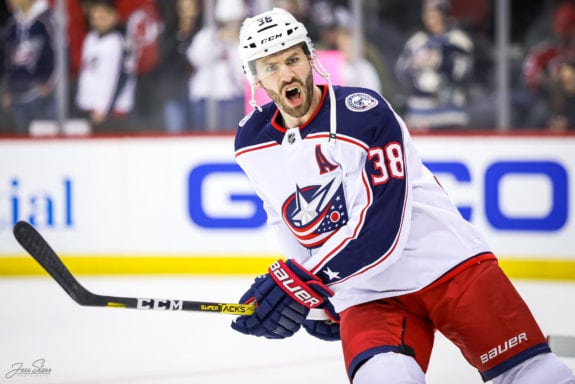 Back in March 2016, Jenner couldn't avoid incoming friendly fire taking the puck right in the chops. Twenty stitches and a few missing teeth later, he returned to the game as the true warrior he is. But one tooth was nowhere to be found. The Dentist at the rink could only come to one conclusion; the tooth had become embedded into the ice. And hey, who knows, maybe it's still there.
Jim Corsi
As analytics have become more prevalent in the game, one stat that stands out is Corsi. If you are looking for a more accurate measure than plus/minus, Corsi is a great tool. The name itself is after Blue Jackets' goaltending development coach Jim Corsi. Formerly with the St. Louis Blues and Buffalo Sabres, Corsi came up with the stat to help measure how busy his goaltenders were in a game. He never imagined his name would be associated with such a popular term now commonly used in hockey.
Whether it's Corsi or Bjorkstrand or Jones, the Blue Jackets are a diverse group of multi-talented athletes and coaches. I'll keep researching, looking for more fun notes to write about to pass along. You can also leave suggestions in the comments below or hit me up on Twitter @TheVideoScout with story ideas.
---
---
Just a guy who loves Hockey. Now covering the Columbus Blue Jackets.
Spent 3 years running a video scouting company for NHL Teams.
Writer/Draft Expert for CBC Sports in 2011.
Before and after that, I'm a Producer/Director of Branded Content for Broadcast, Digital and Corporate Clients.