This season, The Hockey Writers will have a recurring "Three Takeaways" feature after every Columbus Blue Jackets matchup, meant to serve as postgame quick hits.
1) Four-Game Win Streak
The four wins in this recent Blue Jackets streak have not been pretty. Three of the four came by one-goal margins. Most of the wins were ugly, grind-it-out victories that heavily relied on stellar performances by goaltender Sergei Bobrovsky as the offense struggled to score.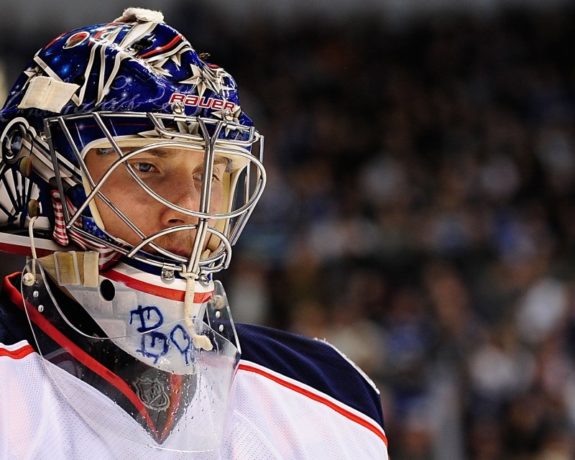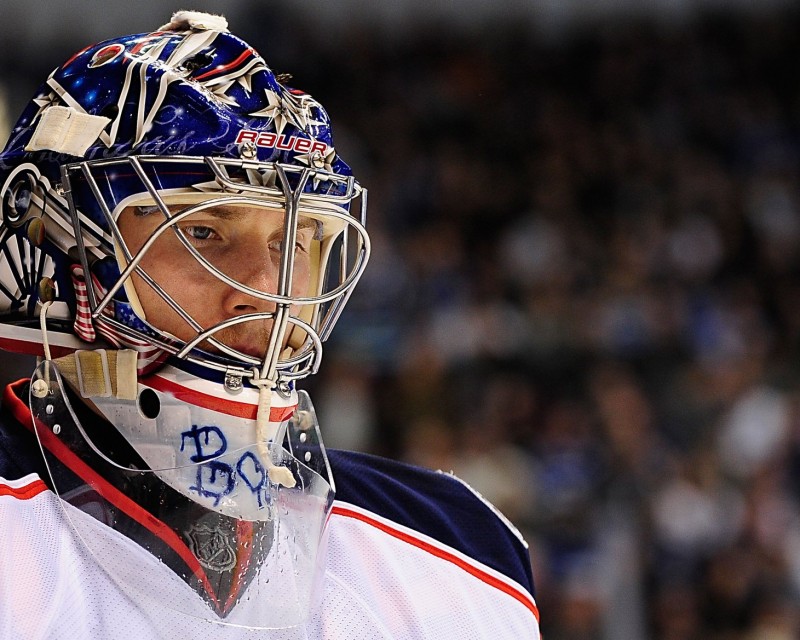 However, as the Blue Jackets keep saying — a win is a win, no matter how it happens. After Monday's win against the Buffalo Sabres, they have four straight.
"We're [finding ways] to win and that's the most important thing," Pierre-Luc Dubois said Monday on Fox Sports Ohio's postgame show. "We got the two points and that's what matters."
Boone Jenner echoed the same sentiment.
"It's always good that we find a way to win," Jenner said. "[They've been] good tests for us."
The @BlueJacketsNHL extended their win streak to four games and improved to 13-7-1 (27 points) overall this season. #CBJvsBUF pic.twitter.com/s9zg6yKdLl

— NHL Public Relations (@PR_NHL) November 21, 2017
Blue Jackets head coach John Tortorella said he will not overanalyze things through this string of wins.
"We [find] a way," Tortorella said in his postgame press conference on the Fox Sports Ohio broadcast. "I'm not going to pick apart the team. It's good the team goes through [this]."
The positive sign: when the Blue Jackets finally start rolling on all cylinders instead of barely grinding out wins, look out
2) Pierre-Luc Dubois Finding Chemistry
Earlier this month, 19-year-old Dubois found success alongside captain Nick Foligno and Josh Anderson. With Foligno struggling, Tortorella tried Dubois on a line alongside Artemi Panarin.
On Monday night, it paid off. He finished the night with a goal, five shots and more than 16 minutes of ice time.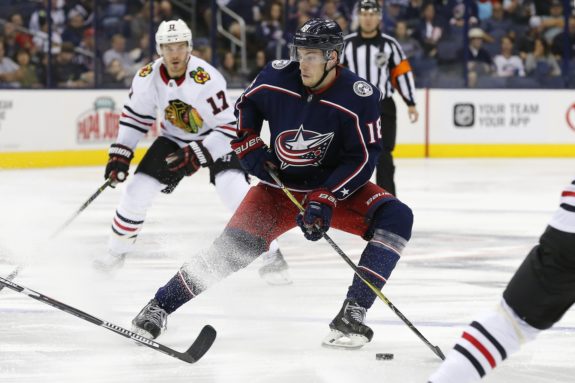 Tortorella has been impressed with Dubois' play lately.
"'Luc' has played well and step by step, his game has grown… we're going to be patient and take our time with him," Tortorella said. "He wasn't overwhelmed by playing with Panarin; he just played his game. I don't think he was bothered by the position he was in."
Dubois admitted that despite his recent success, he is still growing.
"I'm learning a lot here," Dubois said on the Fox Sports Ohio postgame broadcast. "I'm learning from good players, good veterans, and guys who want to help me learn. Every day I have to be a sponge and absorb all the information that I get."
The Blue Jackets hope Dubois keeps growing and pans out to be the eventual No. 1 center they hope he can be.
Related – Blue Jackets 3 Takeaways: Dubois & Adding Atkinson
3) Markus Nutivaara: Trending Up
Like Dubois, 23-year-old Markus Nutivaara is making strides.
Last season, Nutivaara notched two goals and seven points in 66 games. He already has eight assists in 16 games played this season, including two assists Monday night.
One big difference: his defensive partner is Ryan Murray — not a bad young mentor to have while still learning the ropes at the NHL level.
If the trade rumors are true, and the Blue Jackets are looking to unload one of their top-4 defensemen (likely Jack Johnson or David Savard, possibly even Murray himself), Nutivaara could be expected to take on a greater role along the blue line.
So far, he has proven he is up to the challenge. The Blue Jackets hope he continues trending up as well as they continue to look for the right moves to make to put themselves in prime playoff position moving forward.