Sergei Bobrovsky is up to his old tricks again.
Friday night, Bobrovsky pitched his 21st career shutout in a 2-0 win over the New York Rangers. He stopped all 36 shots thrown his way. The win was the third in a row by the Blue Jackets. They sit tied in points with both New Jersey and Pittsburgh on top the Metropolitan Division.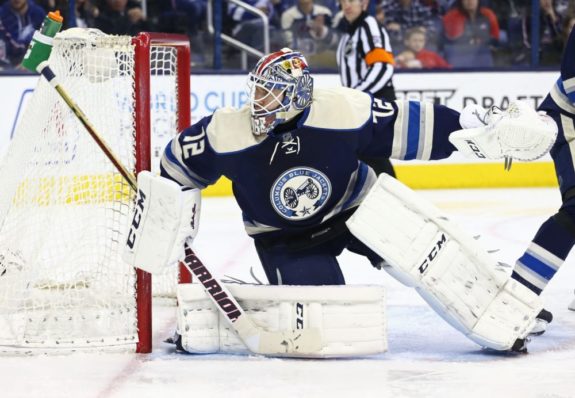 Bobrovsky the Difference Maker
In the three game winning streak, Bobrovsky has stopped 96 of 98 shots. It's a good thing too. The Blue Jackets have scored just four goals in regulation in those three games. Zach Werenski scored in overtime Tuesday in Montreal while Jack Johnson ended a marathon shootout in Detroit.
The reason the Blue Jackets have wins in their last three outings is Bobrovsky. If they got just average goaltending, they could easily have three losses and this is a much different discussion.
As is, Bobrovsky has staked his claim as the early favorite for the Vezina Trophy despite several goaltenders making strong cases. If he goes on and wins his third Vezina, Bobrovsky would join a very exclusive list of those who've won at least three in NHL history. He would become just the 13th ever to do it. Who are the other 12?
Jacques Plante (7)
Bill Durnan (6)
Dominik Hasek (6)
Ken Dryden (5)
Martin Brodeur (4)
Michel Larocque (4)
Terry Sawchuck (4)
Tiny Thompson (4)
Tony Esposito (3)
George Hainsworth (3)
Glenn Hall (3)
Patrick Roy (3)
Bobrovsky is just one of 22 goaltenders to ever win multiple Vezinas. Adding a third to his mantle would put him in one of the greatest of all-time discussions. We're not quite there yet, despite his unworldly play of late. He has to play like this in the playoffs first before we seriously consider this.
Vezina Quarter Finalists
Bobrovsky is the favorite at the moment considering his numbers and lack of support in recent games. As of this writing, he is 11-4-1 with a 2.02 goals-against and .933 save percentage. His GAA and save% both lead the league for goalies with at least 10 games played.
Who are my other two "quarter-finalists?"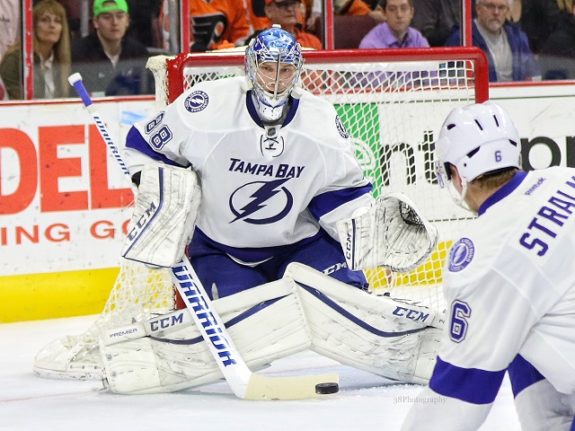 Andrei Vasilevskiy
Vasilevskiy is an insane 14-1-1 on the season with a 2.24 and a .932. He gets great support from the Lightning offense, but he's doing great stuff on his own. His 2.24 is fourth and .932 is second behind Bobrovsky.
This is a close race. I give the edge to Bobrovsky because he leads in both GAA and save% and gets less support than Vasilevskiy. Bobrovsky is once again showing the level of play that MVP's show. As of now, these are the two goalies that would win the Vezina.
Jonathan Quick
This might subject me to attack by fans in the hockey world, but Quick is showing us why he's one of the best in the world. He's 9-6-1 with a 2.31 and a .930. His .930 is fourth in the league.
What distinguishes him from my fourth pick Connor Hellebuyck is an advanced metric called goals saved above average per 60. Greg Balloch wrote a nice article defining GSAA here.
It is a measure showing how many goals a goaltender has saved their team as compared to an average goaltender. Under this metric, Quick ranks third in the league only behind Bobrovsky and Cory Schneider.
Bobrovsky has been stellar – particularly in his current three-game winning streak. Sitting at second overall in goals saved above average in the NHL (chart via @ChartingHockey) #CBJ pic.twitter.com/yZgb3WztWc

— Alison (@AlisonL) November 18, 2017
Many of the Kings have enjoyed a resurgence to start their season. Having a healthy Quick back is one of the biggest reasons the Kings are where they're at.
This takes nothing away from the start of Hellebuyck. He's 10-1-2 with a 2.29 and a .930. The Jets are second in the Central and in the West mainly because of Hellebuyck. I just think Quick has done more early on to get to this point. Regardless, there are many goalies making their cases and there's 75% of the season left to show us their stuff.
The Field is Chasing Bobrovsky
But as we stand here, everyone is chasing the great Bobrovsky. He made his mark twice during this winning streak that caught national headlines. He first stopped that 2-on-0 in overtime to help give the Blue Jackets a chance. He then dropped his stick to make an incredible diving save in Montreal. He's the closest to Dominik Hasek that we have in today's game.
Bobrovsky is the clear Vezina leader. He's slowly working his way into the one of the greatest conversation. There's plenty left to do before we go there, but at least it's time we start pondering it.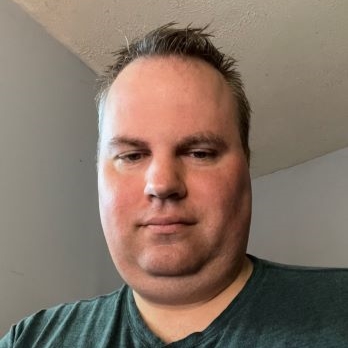 I am a fully credentialed writer who covers the Columbus Blue Jackets, Cleveland Monsters and Erie Otters as well as the Ontario Hockey League and NHL Draft. The 2022-23 season will mark nine seasons with the Hockey Writers. I am also the site's Credentials Manager. Please take note of the updated Twitter handle: @mark_scheig.