The St. Louis Blues' 2022-23 season was a shocking disappointment for fans and management alike, leading to the team becoming sellers at the trade deadline and ultimately finishing in a draft lottery position outside the playoffs. So who bears the blames for the team's failings? And who succeeded despite the team's struggles? That's what we'll look to identify in our 2022-23 Blues' Report Cards series.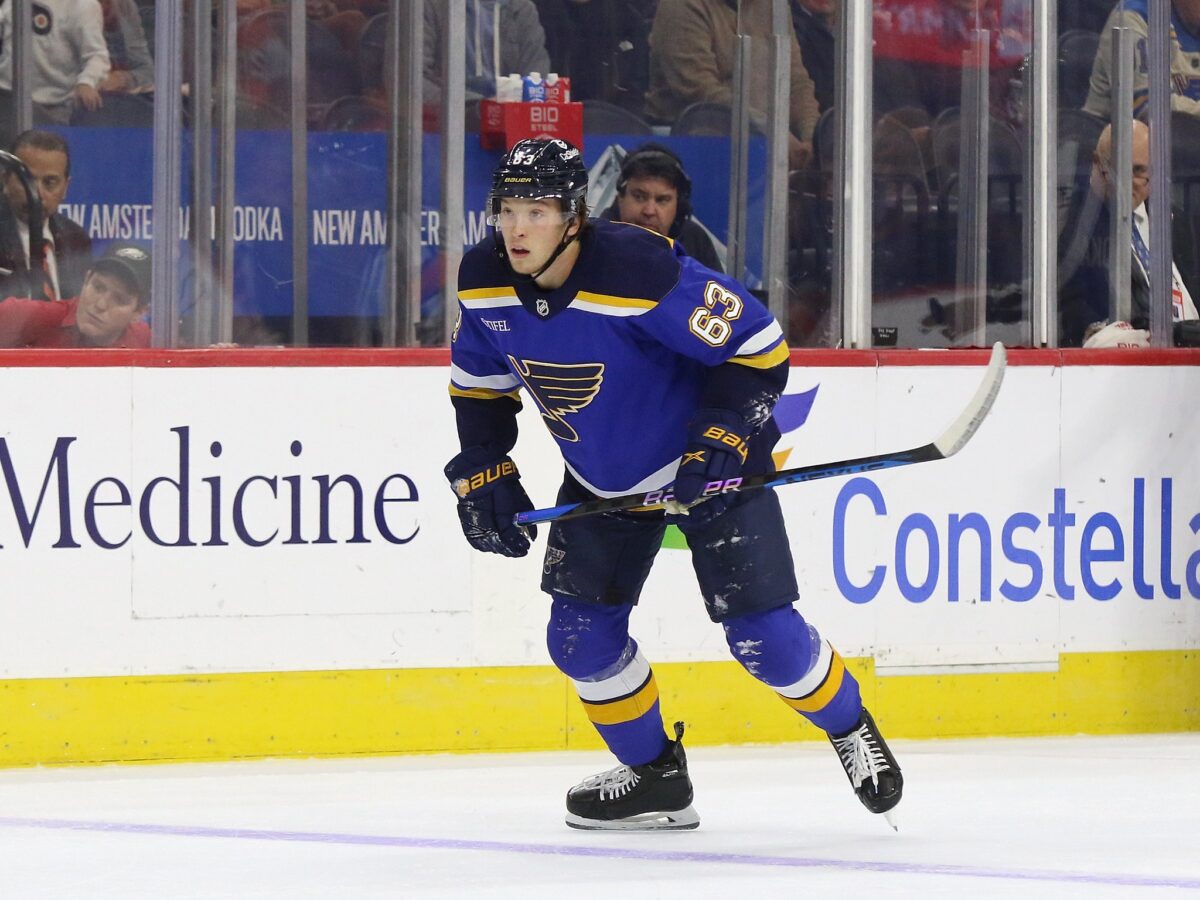 The 2022-23 season was supposed to be a season of growth for Jake Neighbours. Injuries cost him some time, but overall it was a weird season for him. The good thing about Neighbours is that he's still only 21 years old. There is plenty of time for him to develop. He was the Blues' 2020 first-round pick for a reason. He should be a big factor within the team's forward group in 2023-24.
What Went Right: Opportunities Given
The Blues gave Neighbours more ice time when he was in the lineup this season. He played under 10 minutes of average time on ice in 2021-22. That went up to over 12 minutes in 2022-23. I think a big part of it was their lack of depth after trades and their overall record. But it was good for him to get more playing time.
Related: Blues 2022-23 Report Cards: Doug Armstrong
---
Latest News & Highlights
---
He showed flashes in his 43 games. He scored six goals and four assists for 10 points. He also compiled 63 hits, 13 takeaways, and 21 blocked shots. He does a lot of the little things well. His ability to play a winning style will bode well for him in the future. I have confidence that he will be a fixture in the forward group for a long time. The talent is there, and he showed strides in 2022-23.
What Went Wrong: Demotion and Injury Issues
While the Blues gave him ample opportunities, he was demoted to the Springfield Thunderbirds of the American Hockey League (AHL) in early December after playing 13 games. He had just one point before that demotion, so he needed a reset in Springfield. While there, he tallied nine goals and seven assists for 16 points in 23 games. He's likely at the point now where he is too good for the AHL and almost ready to be a big contributor in the NHL.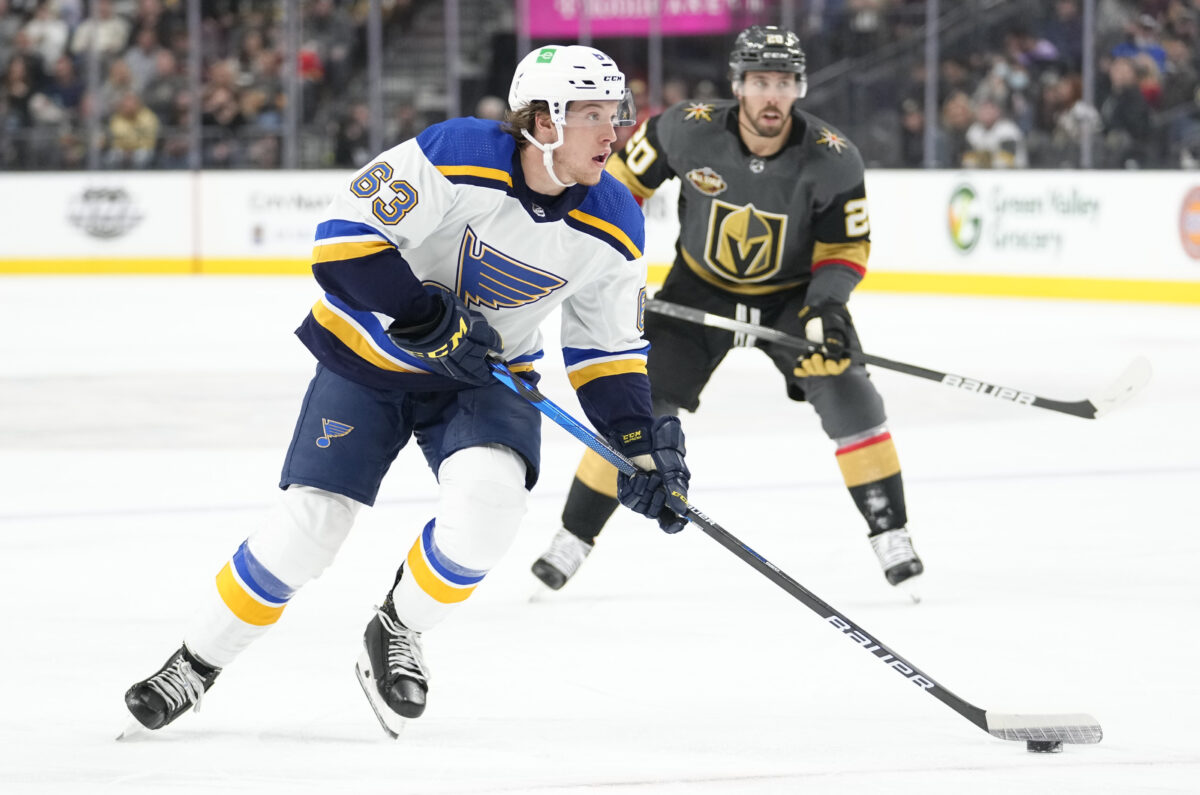 He also went down with an upper-body injury in the middle of February and missed over a month of the season with it. Before that, he had eight points in 30 games. He returned for the final 13 games and had two goals. This will be a big summer to grow for him.
Key Stats
12:26 average time on ice (TOI)
Minus-19 (tied fifth worst on Blues)
63 hits (12th on Blues)
Final Grade: C
It's a flat 'C' for Neighbours. It was an uneven season for him. He didn't play as many games in the NHL as I would have liked. Obviously, injuries and struggles played a role. I think this grade is fair because the expectations weren't met, but he showed signs of what he can be moving forward. I still feel good about him going into next season. He just seems like a great fit in the system of Blues head coach Craig Berube.
What's Next for Neighbours?
He'll be a big part of the Blues' middle and bottom-six forward group in 2023-24. As mentioned earlier, this summer and training camp will be big for him. If he can make proper strides, I think he can score 40 points or more in 70-plus games. He will be under contract for 2023-24 and 2024-25 at a salary cap hit of $835,833. I'll be curious to see how he plays in the preseason and what line he starts the season on in October.
---
---