On Friday, May 5, the Ottawa Senators announced that they had signed 26-year-old Czech star, Jiri Smejkal, to a one-year, $870,000 deal. While many North American fans have never heard of him, he's become quite the star in Europe through his blend of skill with the puck and tenacity off of it. However, Pierre Dorion was clear in his expectations for the newest member of the team.
"Jiri's signing is a good addition for us," Dorion said in a statement after the signing. "It improves our depth and provides us with an additional bottom-six option at forward. He's a big body who's strong with previous experience playing in North America which should help his transition to a rink with smaller dimensions. We're pleased that he's committed to the Senators for the next step in his career."
A depth signing isn't usually much to get excited over, but the addition of Smejkal has the potential to give the Senators exactly what they need to become a playoff team next season. That's something any fan can get behind. However, as he's mostly an unknown name to North American fans, let's take a moment to get to know the newest Senator.
Who is Jiri Smejkal?
To put it simply, Smejkal is a prototypical power forward. He's big, standing 6-foot-4 and weighing in at an impressive 223 pounds, and is not afraid to use his size to his advantage. But he's also skilled. While playing with the Pelicans in Finland's Liiga last season, the left winger led his team with 25 goals and placed second with 45 points in 44 games. This season, he moved to the Swedish Hockey League (SHL) to join IK Oskarshamm and put up 23 goals and 43 points in 49 games, finishing third in both categories on the team.
Internationally, Smejkal has been a regular on Czechia's rosters. He's already made two World Championship appearances and is expected to join the team again at the 2023 tournament, set to start in less than a week. He's also been a member of the Czech U20 World Junior team and the Olympic squad. His best performance came in 2022, where he scored two goals and five points to help Czechia claim their sixth bronze medal and their first medal in a decade.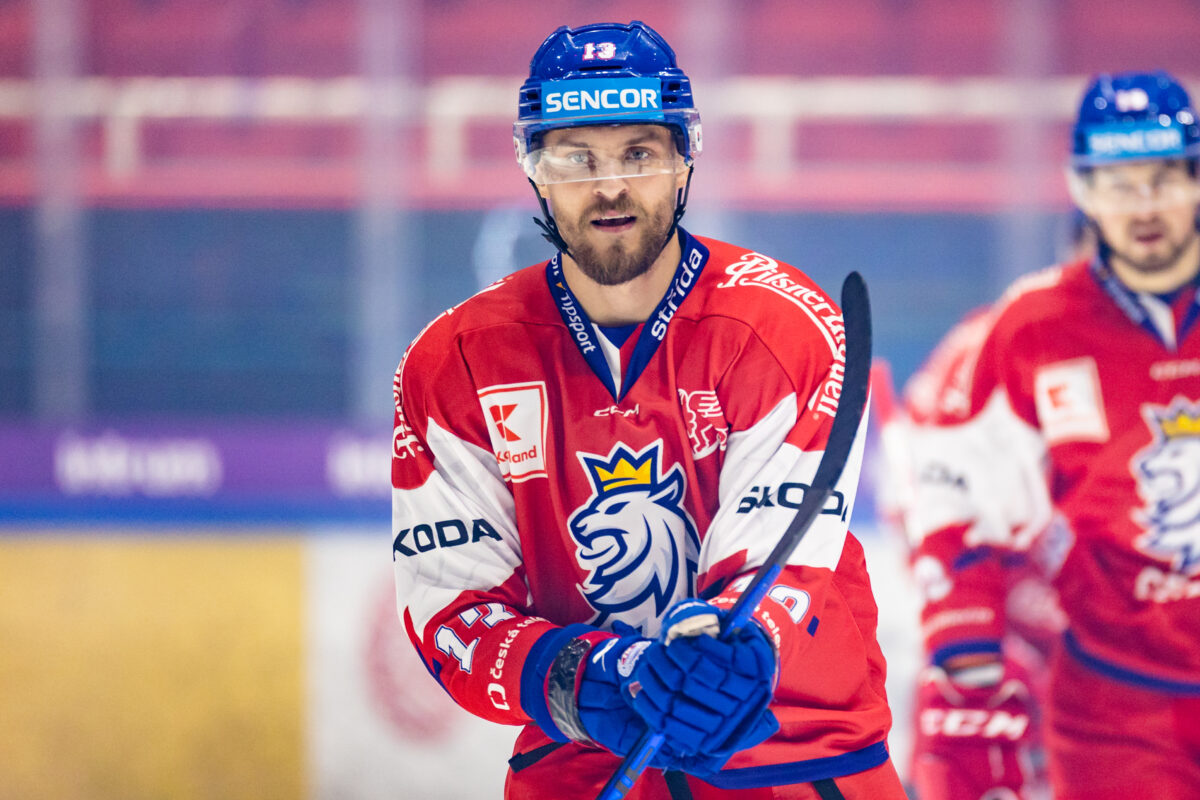 Smejkal may have spent most of his career in Europe, but he's not unfamiliar with the North American game. In 2014-15, he travelled to Canada to play for the Moose Jaw Warriors of the Western Hockey League (WHL), who selected him 12th overall in the Import Draft the previous summer, joining former Senator Jack Rodewald. In 72 games, he finished his rookie season with 12 goals, 32 points, and 50 penalty minutes, ranking sixth among the team's top scorers. The points didn't come as easily in his second season, leading to a trade to the Kamloops Blazers, which wasn't a great fit for him, either. At the end of the season, he returned to Europe, where he's remained ever since.
What Does He Bring to the Senators?
The Senators entered the 2022-23 offseason with two main goals – improve their goaltending and bolster their depth. Adding Smejkal is clearly an attempt to address the latter. This season, Ottawa's depth scoring was a big reason why they weren't able to find any sort of consistency. Of the players regularly playing bottom-six minutes, only Derrick Brassard ended the season with more than 10 goals, and none finished with more than 100 shots, with Brassard leading the pack with 92. In terms of possession numbers, only Brassard and rookie Ridly Greig finished with a score over 50%, meaning that the Senators were only able to generate offence when their top lines were out on the ice. For a team looking to push for the playoffs next season, those numbers will hold them back.
That's where Smejkal comes in. When he has the puck, almost no one can knock him off of it, which should help the Senators' possession numbers. He's not the quickest player on the ice, but he has soft hands and, combined with his long reach, he can pull off some pretty nifty moves in tight with the goalie. But he's also adept at positioning himself in a place where he can pick up a rebound or screen the goalie for the tip-in. Off the puck, he is more than willing to get into the corners and chip the puck out for his linemates.
There's a bit of an edge to his game, which is likely why the Senators, who are led by the pesky Brady Tkachuk, jumped at the opportunity to sign him. Earlier this season, Smejkal was suspended for two SHL games for abuse of an official after he shoved a referee out of his way while arguing with an opponent following a charging call. While he may need to rein in that aggression, he's clearly a very competitive player, which is exactly the type of person the Senators want to add to their team.
Roster Projection for 2023-24
With Smejkal expected to compete for a bottom-six role, it begs the question – who will he be replacing? Right now, there are five depth forwards who are without a contract: Brassard, Austin Watson, and Patrick Brown are currently set to become unrestricted free agents, while Dylan Gambrell and Julian Gauthier are restricted free agents. Of those, Gauthier and Gambrell are likely to return given their age and contract status, and Brown did decently enough in his 18-game trial run after coming over from the Philadelphia Flyers. That means either Brassard or Watson is expected to leave the team on July 1, with Smejkal taking their place.
Related: Senators' Brassard Can Turn Ottawa Into a Playoff Team
---
Latest News & Highlights
---
The most likely candidate is Watson. A fan favourite in Ottawa and a person who has overcome plenty of adversity, he's endeared himself to the fans and team through his hard-hitting, grinding style. However, players who play that type of game don't have the longest careers, and it appears that he is nearing the end of his. At 31 years old, he had one of his worst seasons in 2022-23, scoring just 11 points and playing an average of less than 11 minutes a night for the first time since 2015-16. He also had the fourth-worst Corsi-For percentage (CF%) on the team and an expected plus/minus of minus-4.4. He did manage to throw 165 hits, the third-most on the team, so he's not quite done yet, but it was a downgrade from the 213 he recorded in 2021-22. With Smejkal just 26 years old and playing a similar style, the transition seems like a given.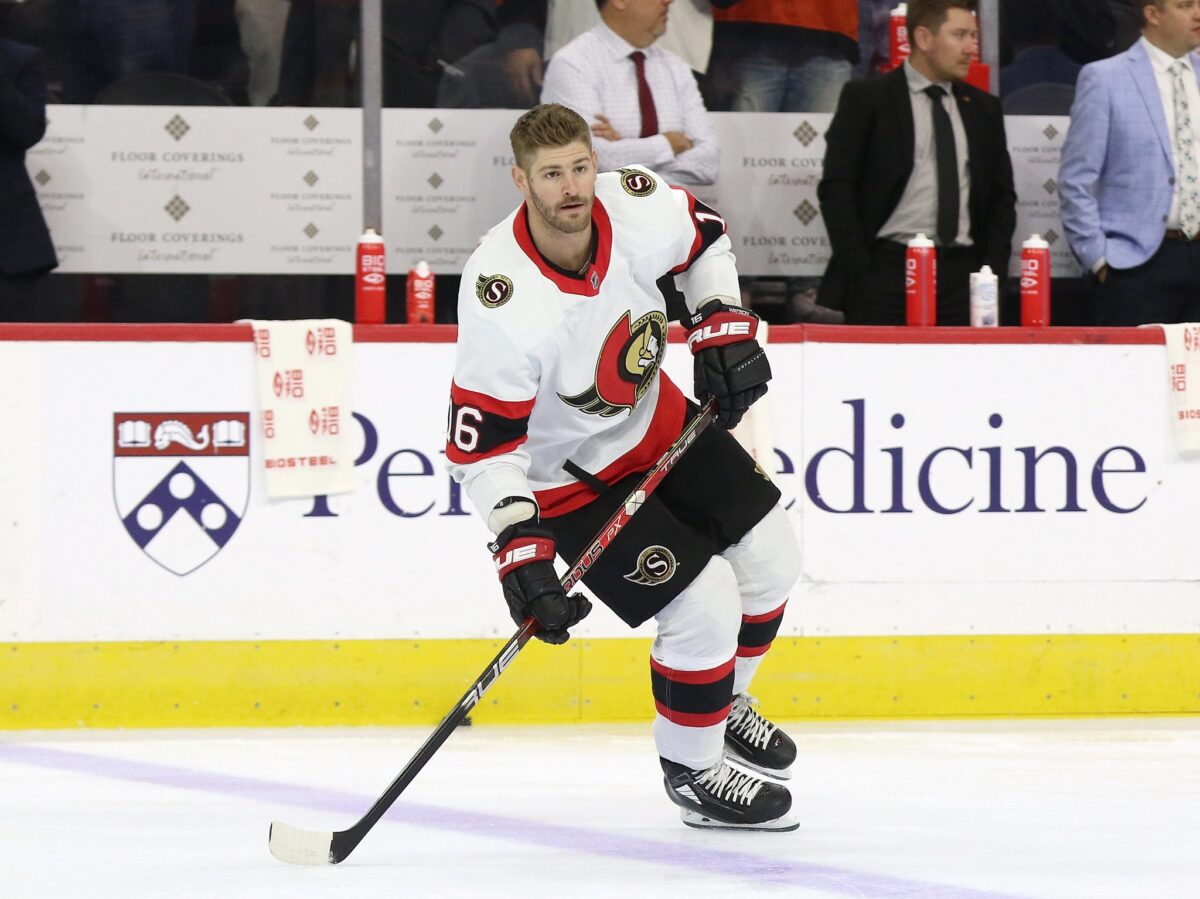 However, it's important to note that all of this is designed to be temporary. Watson, Brown, Gambrell, and now Smejkal were always going to be a placeholder for Greig. This season, fans finally got to see how he would do with an NHL job and he passed with flying colours. His CF% sat ninth on the team, he scored at a 37-point pace as a rookie, and he averaged 1.65 hits per game, which would have put him eighth on the team over a full 82-game schedule.
The Senators' plan was always to build a pesky, in-your-face team through the draft, and so far, they've done an excellent job. Greig is developing into one of the best young agitators in the NHL, defenceman Tyler Kleven promises to be the next big hitter, Tyler Boucher is another feisty forward, and at 6-foot-4, Zack Ostapchuk looks like he'll become a heart-and-soul type of player in the near future. The addition of Smejkal is a low-risk, high-reward move that fits perfectly within the team's competitive window. If he's unable to re-adjust to the North American game, it cost the Senators less than $1 million. But if he can hit the ground running, he could turn this team into a much more competitive force.
---
---