With the trade deadline less than a month away, the St. Louis Blues have begun to sell off some of their assets, the first of which saw them ship Vladimir Tarasenko and Niko Mikkola to the New York Rangers for a number of future assets as well as Sammy Blais. That is far from the only move they are expected to make, as they have several other players set to become unrestricted free agents this summer, most notably Ryan O'Reilly.
Related: 3 Potential Landing Spots for Ottawa Senators' Cam Talbot
While O'Reilly will be the most discussed Blues player moving forward, another who could prove to be a sneaky good pickup for teams is Ivan Barbashev. The 27-year-old is in the final season of a two-year contract that carries a team-friendly $2.25 million cap hit.
Like many Blues, Barbashev has struggled in 2022-23, registering just nine goals and 24 points through 51 games. However, in the season prior, his true talent was on display, as he had career highs with 26 goals and 60 points. Given his recent struggles, the asking price for him isn't said to be much, which could interest a number of teams looking for scoring wingers in the hopes that he is able to get back to the level he was playing at just a season ago. With that said, here are three teams that would serve as great fits for the Russian forward.
Calgary Flames
Recently, I've been on record suggesting that the Calgary Flames should stand pat until they have a better picture of whether or not they will be a playoff team this season. That said, their need for a top-nine forward with skill has been something that general manager Brad Treliving has discussed all season long, and Barbashev may make for a great fit.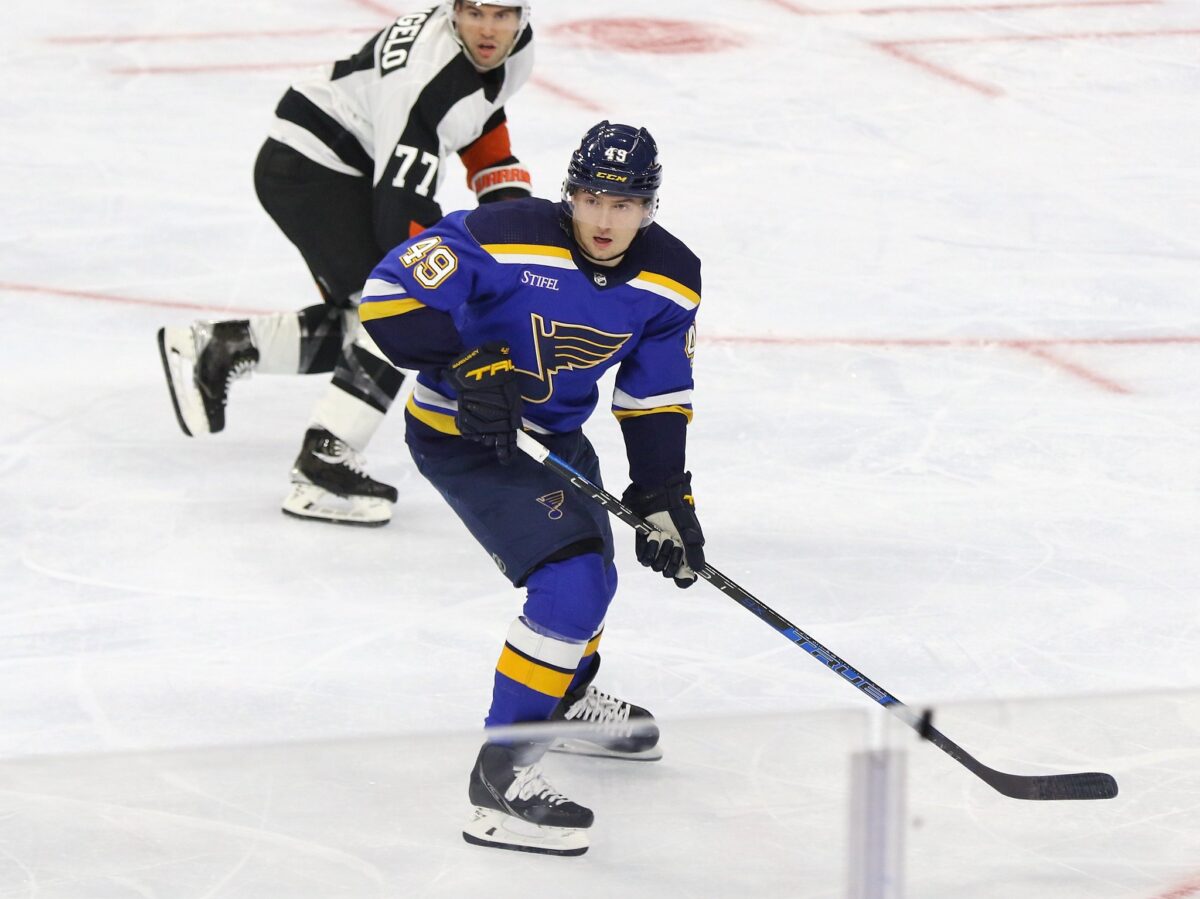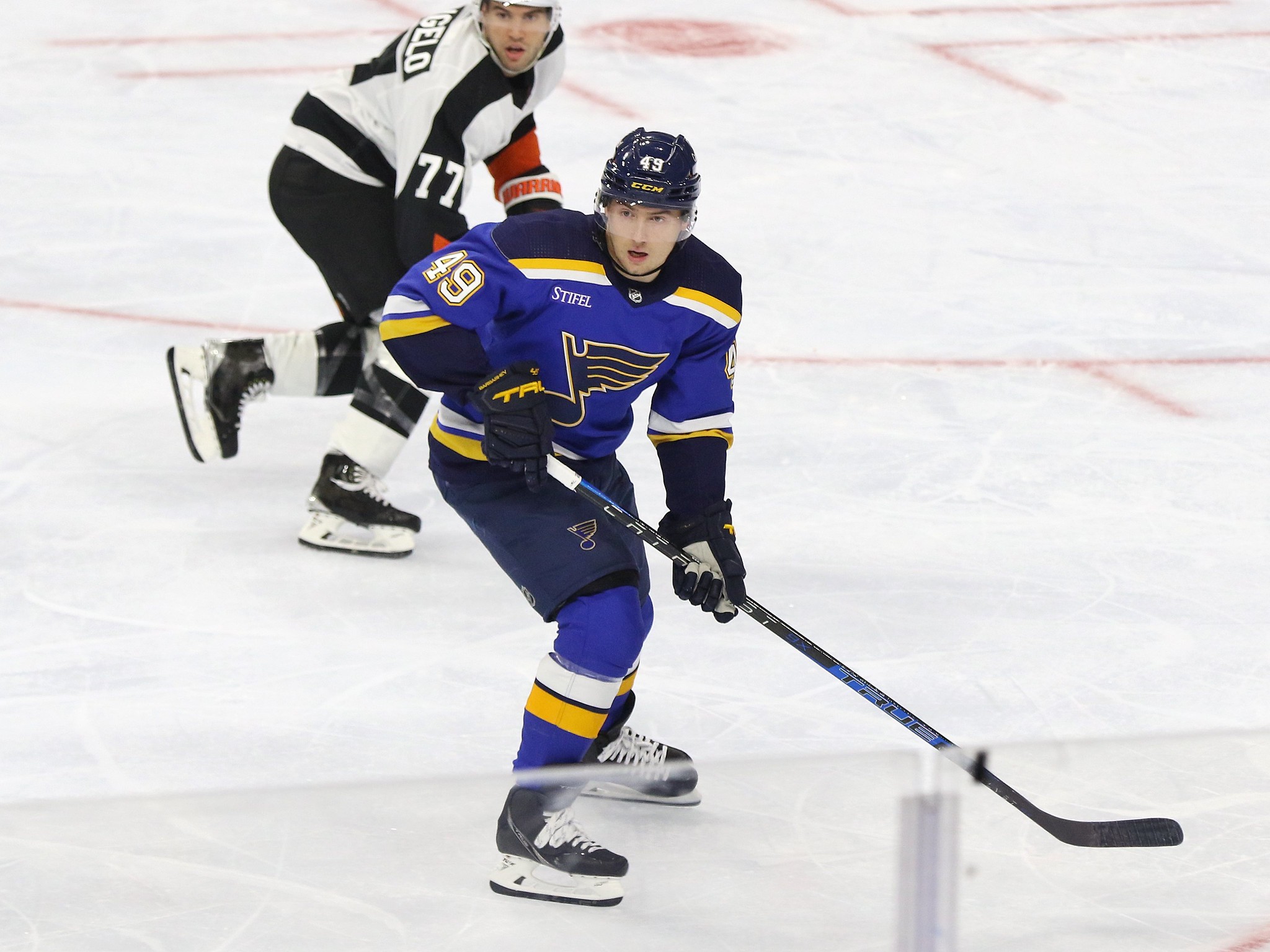 What makes Barbashev an extremely intriguing addition for a bubble team like the Flames is that he won't cost an arm and a leg to acquire. On top of that, he is on an inexpensive cap hit which would make him much easier than other available players on the market for Treliving to fit in from a money perspective.
Barbashev is comfortable playing both the left side and center ice, but is seemingly more effective on the wing. That position would bode well for him with the Flames, as it has been a bit of a revolving door this season, with Milan Lucic at times getting cracks in the top six. Barbashev would immediately solidify that group and may give them the boost they need to get into the playoffs.
Pittsburgh Penguins
The Pittsburgh Penguins could desperately use some scoring depth, but lack the cap space to do so. That is what makes Barbashev one of, if not the best option available. Many times in the past, we have seen players of his skill set thrive on a team that continues to boast two of the game's best centermen in Sidney Crosby and Evgeni Malkin.
---
Latest News & Highlights
---
Whether he would be given a shot on a line with either player remains to be seen, but regardless, he would be a fantastic fit for a team that has said they don't have interest in parting ways with their first-round pick at the 2023 Draft. That would immediately take them out of contention from landing one of the bigger fish remaining on the market, but would allow them to stay in the running for Barbashev.
What makes Barbashev a nice option for this Penguins team that has faced plenty of questions in terms of how deep they can go in this year's playoffs is that there is no real negative to picking him up. Even when he's not scoring, he provides plenty of physicality and is by no means poor defensively. Pair that up with the fact he won't cost a ton to bring in and you have a pretty good fit here.
Boston Bruins
After an offseason of doubt as to whether or not they remained a playoff-caliber team, the Boston Bruins came out of the gates red hot and own a ridiculous 39-7-5 record. Due to their great play since the get-go of the 2022-23 campaign, many believe they would be best to stand pat at this year's deadline given the chemistry they have shown. That said, making a smaller adjustment to their lineup like an addition of Barbashev could prove beneficial.
Given how well they have played, it doesn't seem overly likely the Bruins will be landing one of the bigger names rumored to be on the move in the coming weeks. Not only are they lacking the cap space to do so, but they have done nothing to suggest they need to add. That said, having some insurance on the roster in case of injuries is never a bad idea, especially when it could come in the form of a cheap acquisition such as Barbashev.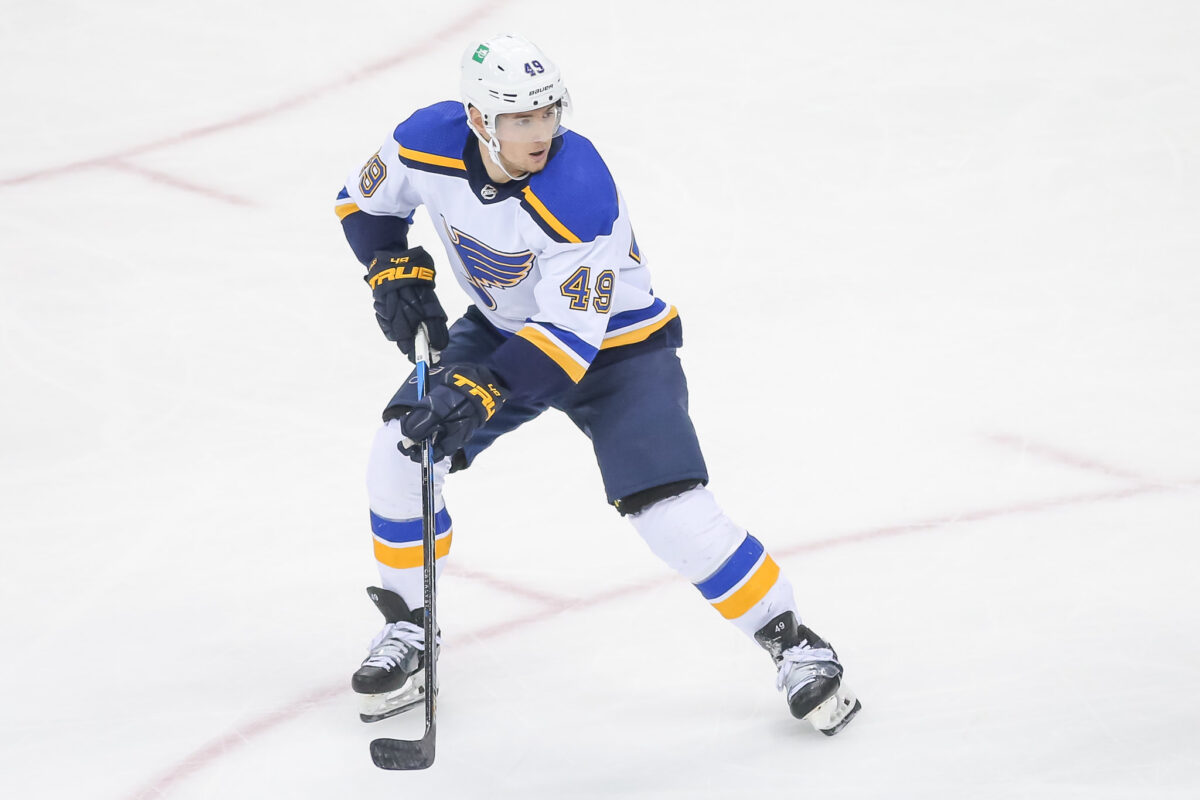 The fit between these two makes sense for a number of reasons, perhaps the most being that Barbashev has history with Jim Montgomery, as the Bruins bench boss served as an assistant with the Blues in each of the past two seasons. He would instantly have an idea of where to slot him in, and would know what he can expect to get from the player.
Under the Radar Pick Up
As mentioned throughout the article, Barbashev isn't a player whose name has the same appeal as others believed to be on the block such as Patrick Kane and Timo Meier. That said, he has a ton of skill to his game, which he was able to put on display just a season ago. Perhaps in the right fit he will be able to produce in a similar way again, which could make him a huge pick-up not only down the stretch, but in the playoffs as well.
---
---