When St. Louis Blues general manager Doug Armstrong opted to be a seller at the 2023 NHL Trade Deadline and begin reshaping his roster for the future, many expected the Blues to sink to the bottom of the league. For a while, they did. Following the blockbuster trade of captain Ryan O'Reilly and fellow center Noel Acciari on Feb. 18, the team finished the month on a six-game losing streak, earning just two points in that stretch. For the month, their record was 3-4-2 and 26-29-5 overall.
The Blues looked defeated heading into March, with 15 games in 31 days, when they were already out of contention. Head coach Craig Berube had to shake up the lineup on almost a nightly basis, trying to find the right mix of speed, scoring, and physicality to get his team going. The new guys – Sammy Blais, Kasperi Kapanen, and Jakub Vrána – were still getting accustomed to their new surroundings, different voices, and more meaningful roles on the team as they looked to finish the season strong and end it on a positive note.
Related: Blues: 3 Things to Watch for in Final 10 Games
---
Latest News & Highlights
---
Since March 1, with Blais, Kapanen, and Vrána's roles becoming more clear and the lineup finding its rhythm, the Blues are 8-5-1, averaging 4.21 goals per game, and have brought their overall record to 34-34-6 with eight games remaining. The three of them have combined for 23 goals and 15 assists in 50 games since joining the club and have helped the Blues become one of the better-scoring teams since their arrival. A fresh start for each of them has kickstarted their production and should produce gains in 2023-24.
The Second Coming of Sammy Blais
When the Blues traded Blais in July 2021 as part of the package that brought in Pavel Buchnevich, he was a fourth-line player who bounced in and out of the lineup. Never seeing more than 40 games or scoring more than 15 points in a season, losing him was not a tough pill to swallow. He suffered through some major injuries during his stint with the New York Rangers, playing 54 total games between 2021-2023, with zero goals and nine assists. To say He simply couldn't find his role when he was healthy and in the lineup.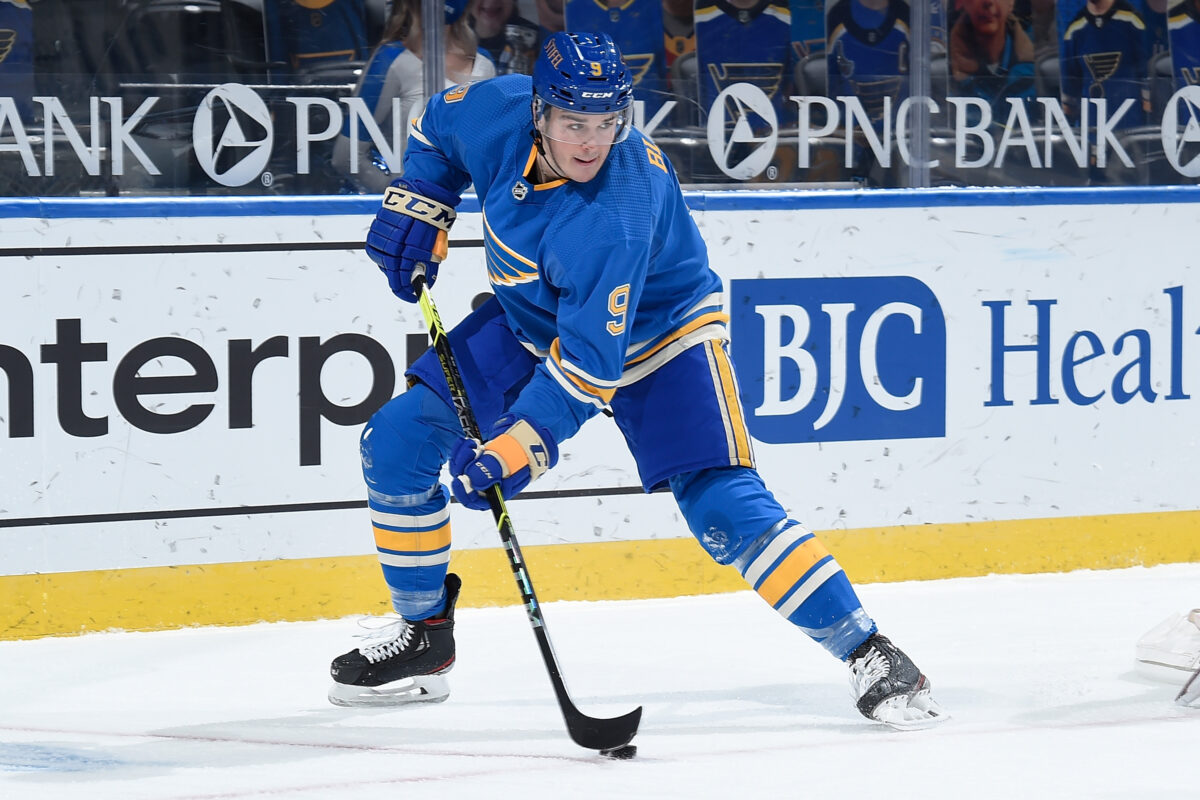 In Feb. 2023, he, along with draft picks and a prospect, was shipped to St. Louis in exchange for Vladimir Tarasenko and Niko Mikkola. When he heard the news, Blais had this to say about returning to the organization that drafted him in 2014: "When I heard the news yesterday (Feb. 9), I was really excited to come back here and having some familiar faces was big too, and I'm just happy to be back here."
Related: Rangers Acquire Tarasenko, Mikkola from the Blues
Blais was immediately inserted into the lineup and has played in every game since. He's always been a physical, big-bodied bruiser, reminiscent of a bottom-six forward. But what has changed is he seems to have found his scoring touch, leaning into the role of a top-nine playmaker. In 23 games since his return, he's scored eight goals and nine assists (not counting his five assists with the Rangers this season), all of which are single-season career highs. Since March 1, he's tied for third on the team in points with 14. He's also the runaway team leader in March with 58 hits (92 total since the trade).
The Blues re-upped Blais for the 2023-24 season. His role for next year remains a bit of a mystery, but the way he is playing now makes it seem likely that he will be counted on as a top-nine winger next season.
Kapanen is Everywhere
Kapanen had some early success with the Pittsburgh Penguins, scoring 30 points in 40 games in 2020-21, but his production dropped significantly in 2021-22 (32 points in 79 games) before taking a nosedive in 2022-23 (20 points in 43 games). Before this season, he was signed to a two-year extension that carries a $3.2 million average annual value (AAV). After the Penguins needed to shake up their roster, and with Kapanen miscast on the fourth line, the team placed the speedy forward on waivers on Feb. 24 and was claimed by the Blues the following day.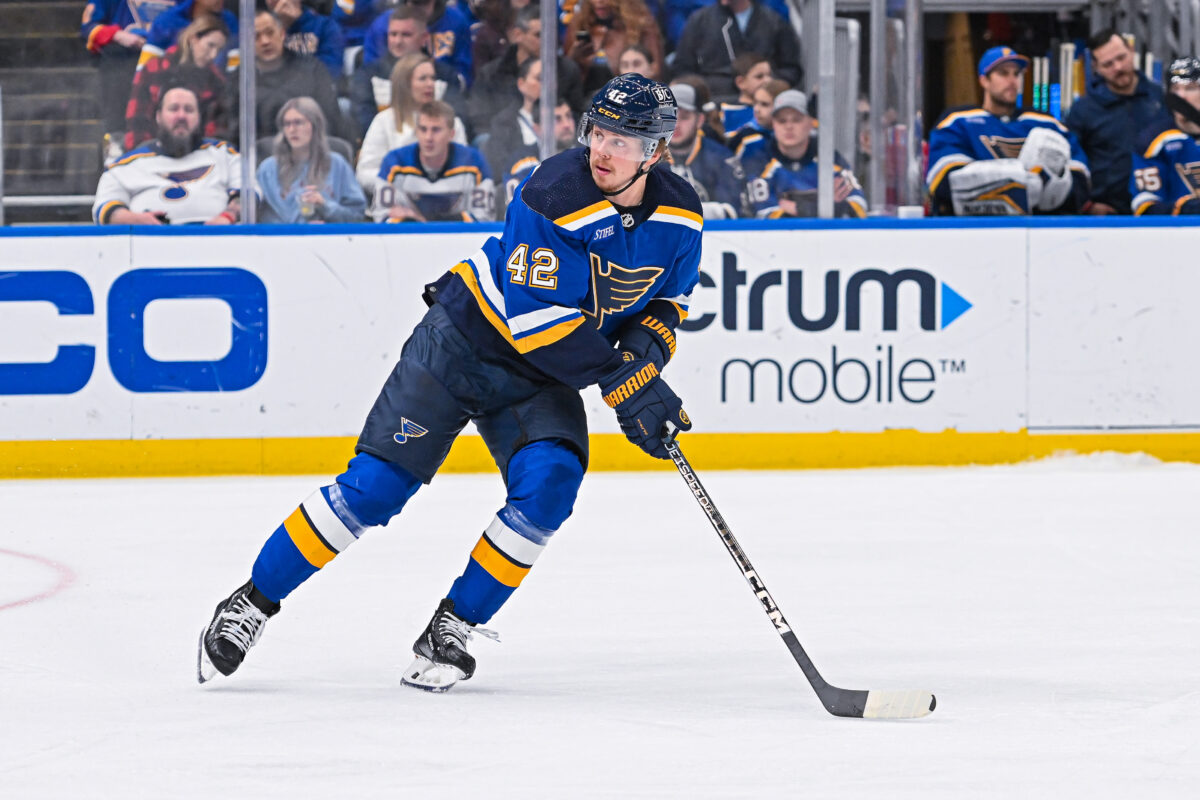 He joined the team on Feb. 28 and has been in the lineup every night since, seeing most of his action in the top-six. His ice time has jumped from 12:02 for the Penguins to 16:39 for the Blues. He's been a dynamic piece for Berube at five-on-five and on special teams with his elite speed and playmaking ability. He has 11 points with the Blues, and his seven goals rank second on the team since his arrival.
Kapanen is a lock to be in Berube's top-six next season. The organization had to take on his entire cap hit since he was a waiver claim, so it will be interesting to see how they plan to build the lineup around him and the other speed/skill players they have in Robert Thomas, Jordan Kyrou, and Buchnevich.
Vrána Regains Form, Confidence
Acquired on deadline day, perhaps no player in the NHL needed a change of scenery more than Vrána. After his trade from the Washington Capitals to the Detroit Red Wings in 2021, he was inked to a lucrative three-year extension with an AAV of $5.25 million. He got off to a fast start with the Red Wings before suffering a serious shoulder injury and spending a significant chunk of time in the NHL/NHLPA Player Assistance Program. Once he was reinstated, in late Dec. 2023, he was sent to the American Hockey League (AHL) for conditioning and wasn't recalled until Feb.10. In his final three games with the Red Wings, he scored zero points.
In his 12 games since joining the Blues on March 7, Vrána has led the team in goals (eight), ranks second in shots (40), and third in shooting percentage (20%). He was immediately installed in the top-six and has been a power play mainstay with three goals.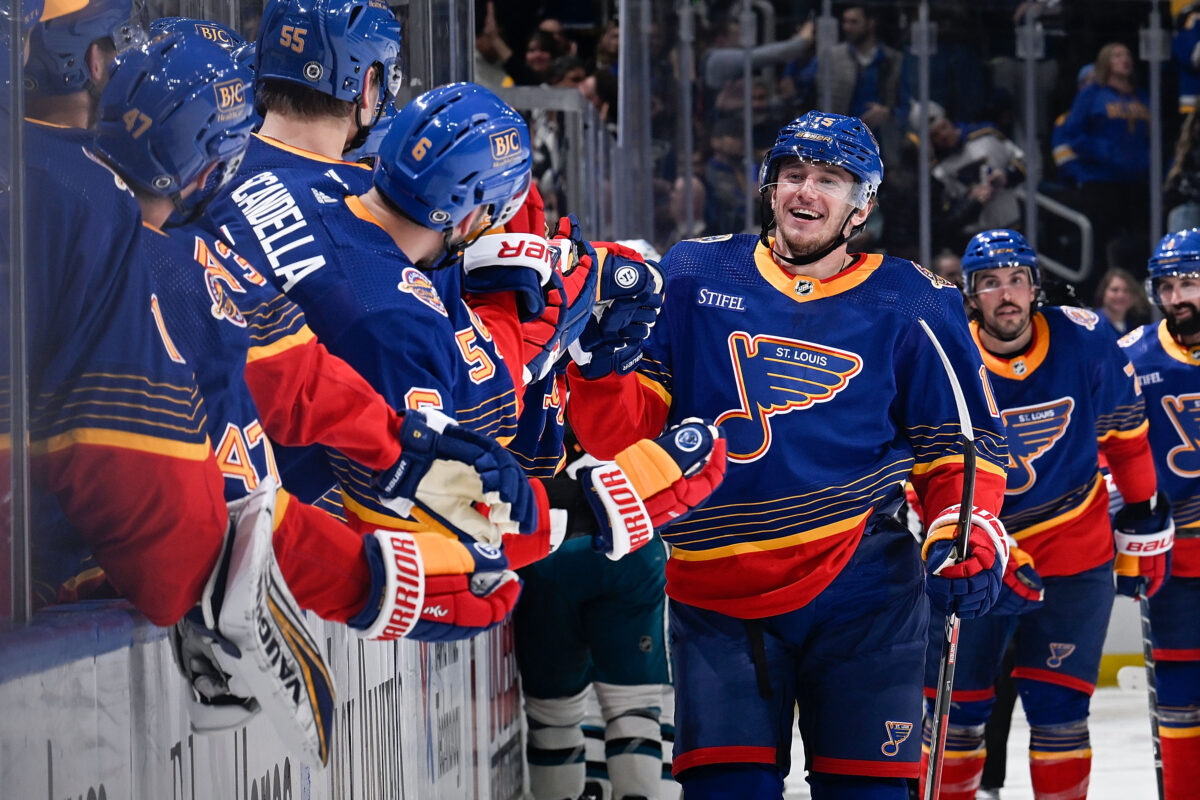 His role now is very similar to the one had in Detroit – as a top-nine sniper with tremendous speed that should create plenty of scoring chances. What has changed for Vrána is his mindset. "I got that call that I got traded over here (St. Louis), and not just get traded to find another opportunity, but over here, it's amazing… I'm happy to be here… Something just didn't click this year. I wasn't here (in Detroit). I can't tell you what. But from now on and into the future, I'm really excited to be here."
All three forwards will factor into the team's plans for next season. They're all shining in their roles for their new team as the season comes to a close. Each one is making their case to be in Berube's top-nine in 2023-24 and is worth the assets given up to bring them in.
---
---